New Delhi-based firm 42mm Architecture has unveiled a collection of luxurious living rooms that epitomize an exquisite style with some show-stopping design features.
Interesting space planning, ceiling designs and rugs are used to mark out zones within the expansive living rooms. Wall panelings, wallpapers and green corners lend them an exclusive appeal. The carefully planned lighting highlights the various statement-making features, while also creating a harmonious atmosphere. Interesting ceiling patterns with neutral tones of the wall compliment each other. The rugs laid on the flooring and the chandeliers on the top add an interesting character to the space. Plush designs exuding a sense of luxury are the epitome of sophistication.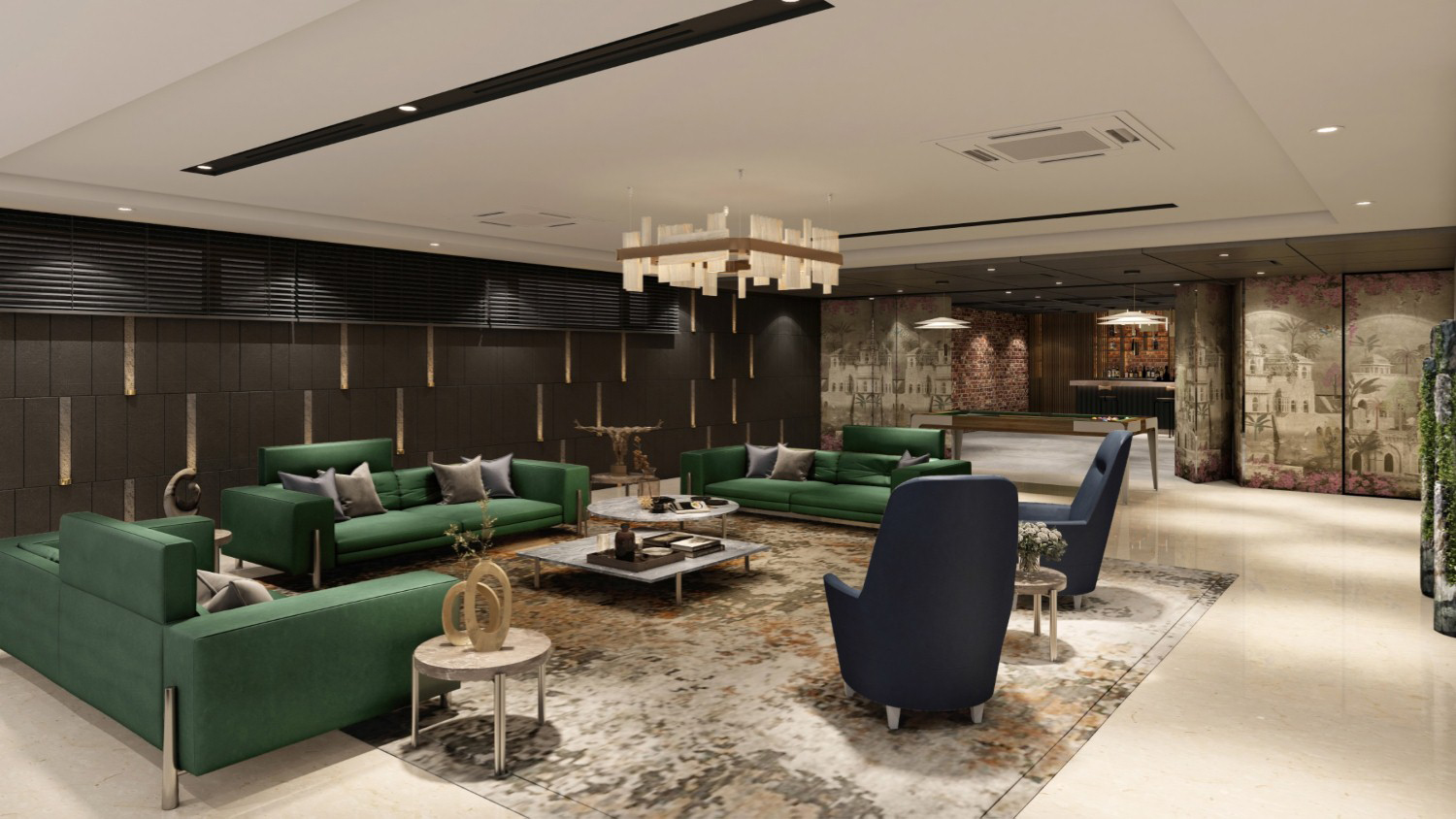 An elegant neutral backdrop plays host to furniture in pastel hues giving rise to a sophisticated living room. Subtle gold accents in the furniture pieces and wall panelings, combined with the intricate chandeliers add the requisite luxe appeal.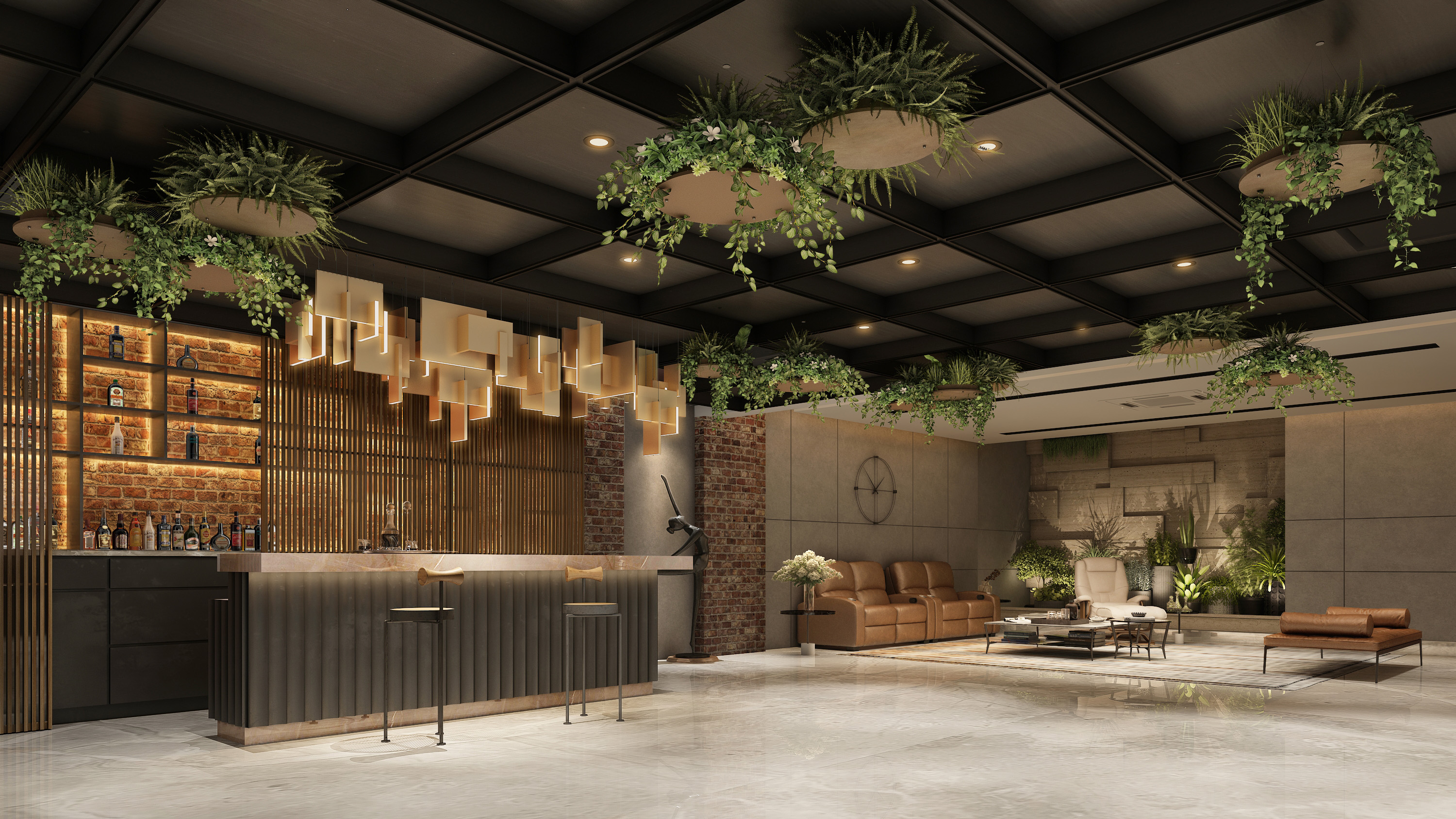 By carefully blending a classic feature like coffered ceiling with contemporary industrial features, the living room bristles with a charming vibe. The green patches give it a calming vibrant look.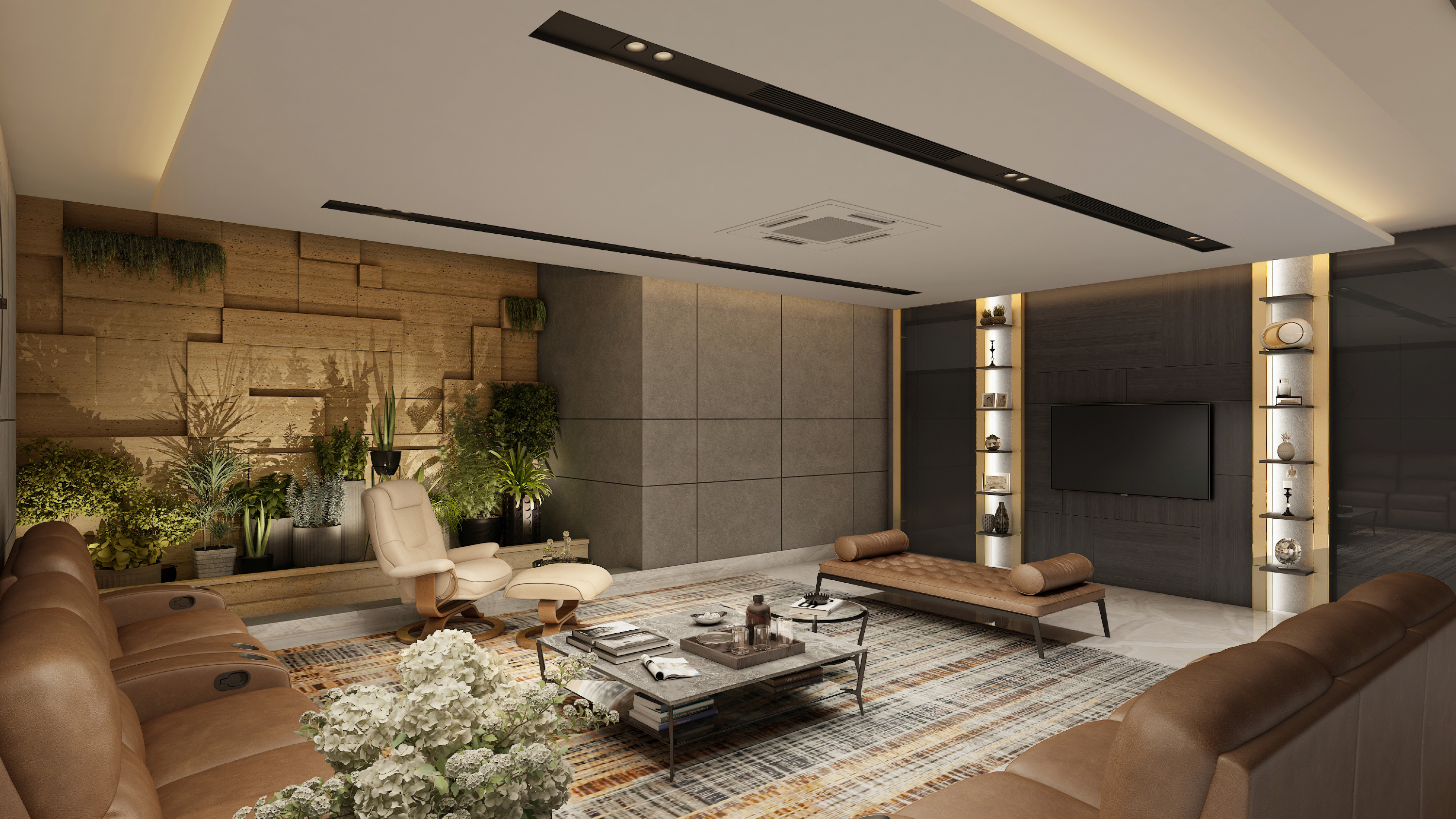 A combination of luxurious wall paneling and charming wallpaper set a moody environment in this living room. The contemporary furniture in emerald green makes a definite statement. The modern light is a perfect fit for the space.
Cashmere: Beautifully reimagine the scale, pattern, and colors of the graceful scheme, which draw a vibe that allows the inhabitants to enjoy coziness with rolling for comforting views. It makes the space feel open, light, and extremely welcoming. It comes in a different spectrum of colors to intent a perfect vibe.
Saphira: Create a distinctive feel to each corner of your home. The beautiful color emerges and uniquely translates the story into a home. It comes in numerous color palettes to curate the interior as the perfect color mood of the different feel.
About 42 MM Architecture:
A multi-disciplinary practice established in 2005, 42mm has since been specializing in Architecture, Interiors and Urban Design. With a keen desire to depart from conventional models, a team of 25-plus architects and designers strives constantly to create projects that stand out. Its distinct approach towards design, detail and the latest technology is evident in each project. The firm is constantly into research, development and implementation of innovative and efficient design strategies. At the same time, the firm maintains a strong commitment to create design solutions that are individually tailored to suit the specific criteria for each project.
Visit: www.rrdecor.com
Email id: connect@42mm.in
Contact: 9999865326, 9311120208