This project includes the construction of a 500 bedded ESIC Hospital at Bibwewadi, Pune, Maharashtra.
Overview of the Project:
The Central Public Works Department (CPWD) has awarded the civil works contract to M/s. Dee Vee Projects Limited for the development of the 500-bedded ESIC hospital at Bibwewadi in Pune, Maharashtra. Muralage is appointed as the Design Architect for the said project. 
The project, which will have a total construction area of 666,801 SqFt and a construction cost of INR 305 crores, includes the main hospital building, cafeteria, and mortuary & service buildings. The construction work is scheduled to commence after 4-5 months as the commencement certificate and approvals from local authorities remain pending.
As part of its efforts to provide quality medical care, the ESI Corporation is actively setting up 23 new 100-bedded hospitals across various states in India, including Maharashtra, Andhra Pradesh, Tamil Nadu, Goa, Haryana, Uttar Pradesh, Madhya Pradesh, Chhattisgarh, Gujarat, and West Bengal, to augment its infrastructure and upgrade existing facilities.
Project details:
Name of the Project
CPWD ESIC Hospital, Pune
Latitude, Longitude
18.484984, 73.861562
Latest Status
Pre Construction

As of April 2023, the Civil works contractor has been appointed and the construction work will commence after 4-5 months.
Location
Pune, Maharashtra
Construction Cost (INR-Crore)
INR 305 Crore
Construction Area (in SqFt)
666,801 SqFt
Description
Main Hospital Building :- Basement + Ground Floor + 7 Upper Floors
Cafeteria
Mortuary & Service Buildings
Building use
Healthcare
Category
Expansion
Sector
Public
Construction start
2023
Project completion (Estimated timeline)
2026
ABOUT
Central Public Works Department 
The Central Public Works Department is the Indian government authority in charge of public sector works. The CPWD, under the Ministry of Urban Development now MoHUA (Ministry of Housing and Urban Affairs), deals with buildings, roads, bridges, flyovers and other complicated structures including stadiums, auditoriums, laboratories, bunkers, border fencing and border roads (hill roads).
Dee Vee Projects Limited (DVPL) Team, with expertise in Construction and other Industries, aims to construct diverse projects in India. In 2012, DVPL acquired M/S Patel Enterprises, which began operating in 1989, with a vision to deliver projects with quality, safety, and benefits.
Muralage is one of Lucknow's oldest and the country's leading and fast growing Architectural & Project Management firms with branch offices in New Delhi and Mumbai. The firm includes Architect Partners and Associates in various allied professions. The firm was established in 1974 and since then is busy in various kinds of projects
---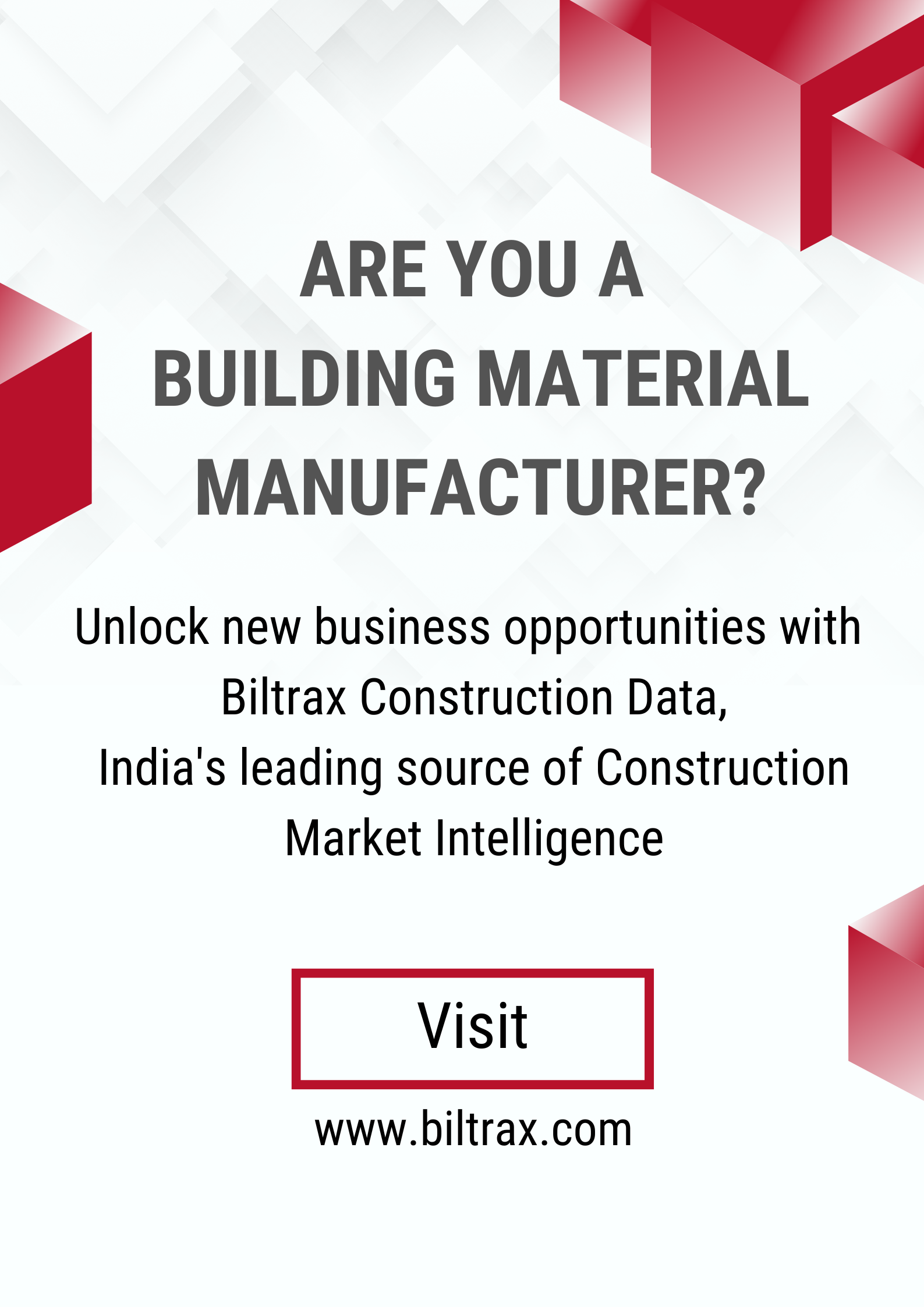 Biltrax Construction Data is India's leading construction market intelligence platform and is tracking 23000+ projects on their technology platform for their clients.
Get exclusive access to upcoming projects in India with actionable insights and gain a competitive advantage for your products in the Indian Construction Market.
Visit www.biltrax.com or email us at contact@biltrax.com to become a subscriber and generate leads.
Disclaimer: The information in this article is gathered using data from Biltrax Construction Data's proprietary platform. This article uses feature images that may not be representative of the project; they are merely for illustration purposes.