The need for housing is an acute global issue. The decreasing land availability for construction has encouraged designers to think beyond the box. One can see its impact in metro cities where the population density is rapidly on the rise. This want for housing first birthed the tiny house movement in the United States.
After the 2008 recession, this movement has gained further impetus globally. The economic crunch made people shift to smaller houses to save the maintenance cost. It also helped them to avoid long-term home loans and still continue to own their space. These tiny houses were later designed to be sustainable. This trend arose out of economic needs but has now turned out to be a social movement.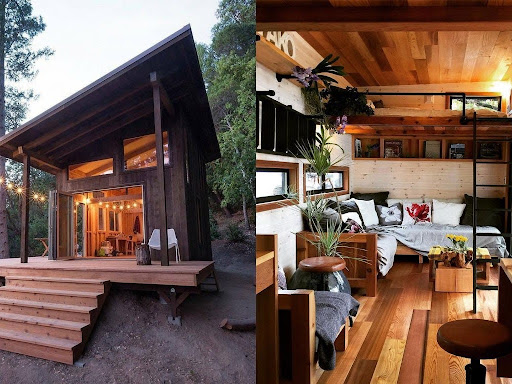 There exist about 50 organized tiny house communities across the United States alone. The state of Texas is the first in America to become tiny-house friendly. They are recreating a sense of community and self-sufficiency that has gone missing in contemporary cities.
What is A Tiny House?
As the name suggests, it is a trend that supports living in a small house. This house is self-reliant and supports all needs of its residents. A tiny house has an average area of 100- 400 square feet (9.3 square metres- 37.2 square metres). It can accommodate a living area, kitchen, toilet, and bedroom. They can be stationary as well as mobile.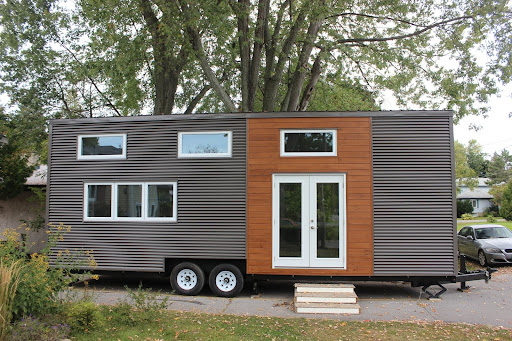 These houses are designed as multi-functional spaces with modular furniture and have fewer and smaller appliances that are energy-efficient. They accommodate water-conserving fixtures and a composting toilet. Mobile tiny houses are also known as "House on Wheels" or "House on the Go."
The design fraternity has done a lot of experimentation with the central idea of tiny houses. With the only limitation being the area, architects are exploring various materials and forms to give the tiny house movement their personalized twist. Container houses and home vans are the most popular type of tiny houses.
How Is A Tiny House Built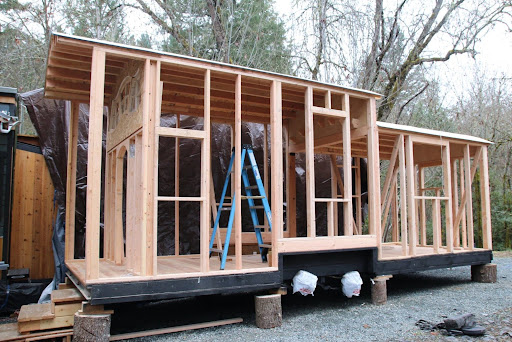 Structurally Insulated Panels (SIP's) are used to construct the walls. It is a walling system that consists of an insulating foam core that is sandwiched between two pieces of sheathing. They are factory-made and assembled on-site. The flooring can be of hardwood or tiles. The SIP walls are painted if required. Metal or tar paper is used for roofing. Window openings are provided as and where necessary.
Tiny House Movement In India
In a country that believes, "The More, The Merrier"; acknowledging small spaces seemed like a difficult vision. But the country's youth was quick to realize that big houses and havelis needed larger pockets for maintenance. Also, since a majority of the young population started migrating to cities for studies and jobs in the early 2000s, rental apartments sounded like a pocket-friendly deal.
In India, traces of the tiny house movement can be drawn to as early as 2010. Since the economy declined worldwide, its effects could also be seen in India. Millennials wanted to save money and thus accepted the concept of "compact living." The concepts of apartment living and co-living sprang as the need of the hour.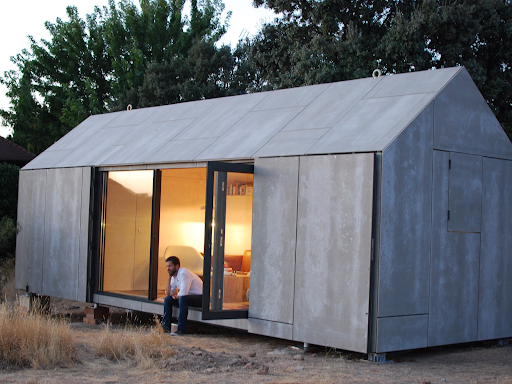 The urban landscape in India changed from being horizontally expansive to being vertically extensive. From 2014 to 2018, the average size of an apartment has reduced in India's seven major cities including Mumbai, Bengaluru, Delhi, and Hyderabad. There is a 17% decline in the carpet area of residential spaces. Mumbai alone has seen a drop of 27% in its apartment size in the past decade.
Space optimization is a massive concern for city planners. With India as the second-most populous country in the world, the tiny house movement can work wonders for its housing needs. The Indian cities today, are taking care of mass housing needs by creatively designing tiny houses. Concepts such as apartment living, co-living in rental houses, and studio apartments are redefining residential design in cities. The Housing For All initiative under the Pradhan Mantri Awas Yojana (PMAY) can benefit from this movement. Even the Slum Rehabilitation Authority (SRA) in mega-cities like Mumbai can consider tiny houses as a viable housing scheme. Providing economical and smart apartment designs can be achieved by resorting to the tiny house movement. This would also help to speed up the country's infrastructure work.
Who Is Promoting The Tiny House Concept In India
Imminent architects and urban planners of the country are vouching for the tiny house movement. A young architect, N.G. Arun Prabhu has built a portable tiny house to spread awareness about this idea. Mr Anand Mahindra, Chairman of Mahindra Group has also appreciated this trend.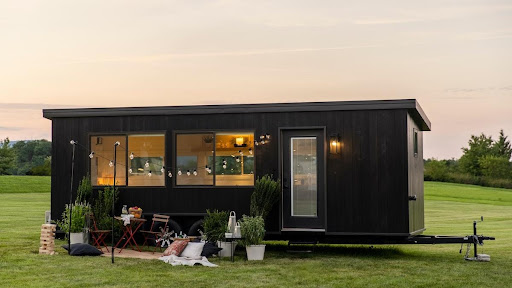 The global furniture, appliance, and accessories giant IKEA is advocating tiny houses in India. In late 2019, IKEA began The Tiny House Project. It is a design and building activity that manages to fit an off-grid mobile home in 187 square feet. The project has been designed in partnership with Vox Creative. The execution has been contracted to a popular tiny homes builder, Escape. This house module is fitted with solar panels, RV water heaters, and a composting toilet. The house interiors have a sustainable approach. The use of recyclable materials and renewable energy has made the house environment-friendly. IKEA had even planned to conduct a world tour in this tiny house, but the idea has been put on halt considering the Covid-19 outbreak.
The tiny house movement provides a viable solution to the rapid urbanization needs. It can bridge the gap between demand and supply for housing by redefining residential architecture. It challenges the traditional norms of design and compels architects to step out of their comfort zone. Whether the tiny house movement will sustain or not is for the future to tell, but what's certain is that their versatility is making them a people's favourite.
Sources:
Disclaimer: The information contained herein have been compiled or arrived at, based upon information obtained in good faith from sources believed to be reliable. The opinions expressed within the content are solely the author's and can be subject to change. The image featured in this article is only for illustration purposes. If you wish the article to be removed or edited, please send an email to editor@biltrax.com