A Testament to Healthcare Advancement and Design Innovation
The Northern Railway Diagnostic Center is an offshoot of New Delhi's coveted Northern Railway Central Hospital, a project showcasing the remarkable strides made in the Indian healthcare landscape. Designed by Creative Designer Architects (CDA), the diagnostic center is a public-private partnership (PPP) between the renowned Sarvodaya Healthcare and Northern Railway Central Hospital (NRCH); the new center is intended to reinforce NRCH's diagnostic and radiology arm with the state-of-art radio-diagnostic services.
Spread over 3500 SqFt; the stand-alone block is an adaptive reuse project that breathes a fresh lease of life into a dilapidated ancillary building of the NRCH campus, which previously housed the laundry facility. With an intent to build a brand-new imaging center at Northern Railway Central Hospital, this public-private partnership is set to raise the bar of public healthcare facilities in the country, making the facility accessible and affordable to all patients, including railway beneficiaries, both retired and working, as well as any patient seeking high-quality imaging services.
A seamless shaded pedestrian access from the existing Northern Railway Central Hospital leads to the entrance lobby of the diagnostic center, which leads the patients to a 10-foot-wide corridor allowing access to all radio-diagnostic areas.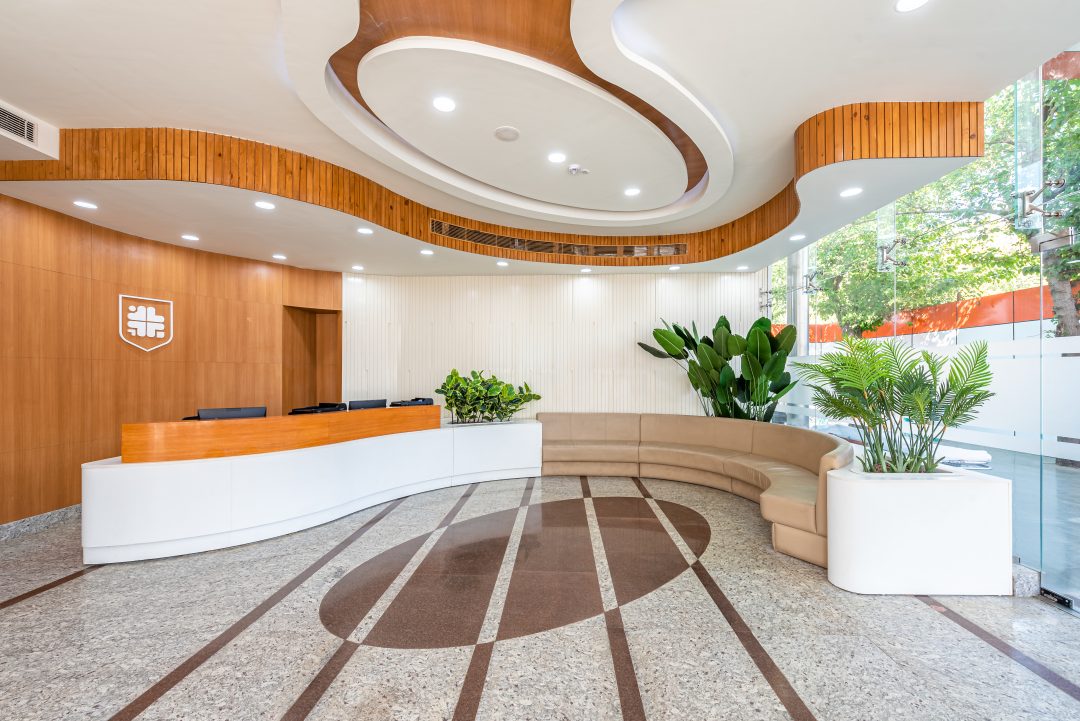 Unparalleled Functionality
At NRDC, functionality takes center stage. The space is efficiently segregated into different departments to ensure a seamless flow of operations. The facility houses cutting-edge diagnostic services, including MRI, CT scan, X-ray, USG, DEXA scan, and Mammography. This comprehensive range of services provides patients with timely and accurate diagnoses. The diagnostic center is designed to be patient-friendly and ADA-compliant to accommodate individuals with disabilities or special needs. Step-free access, wider door widths, handrails, grab bars, and braille signage cater to the diverse requirements of patients.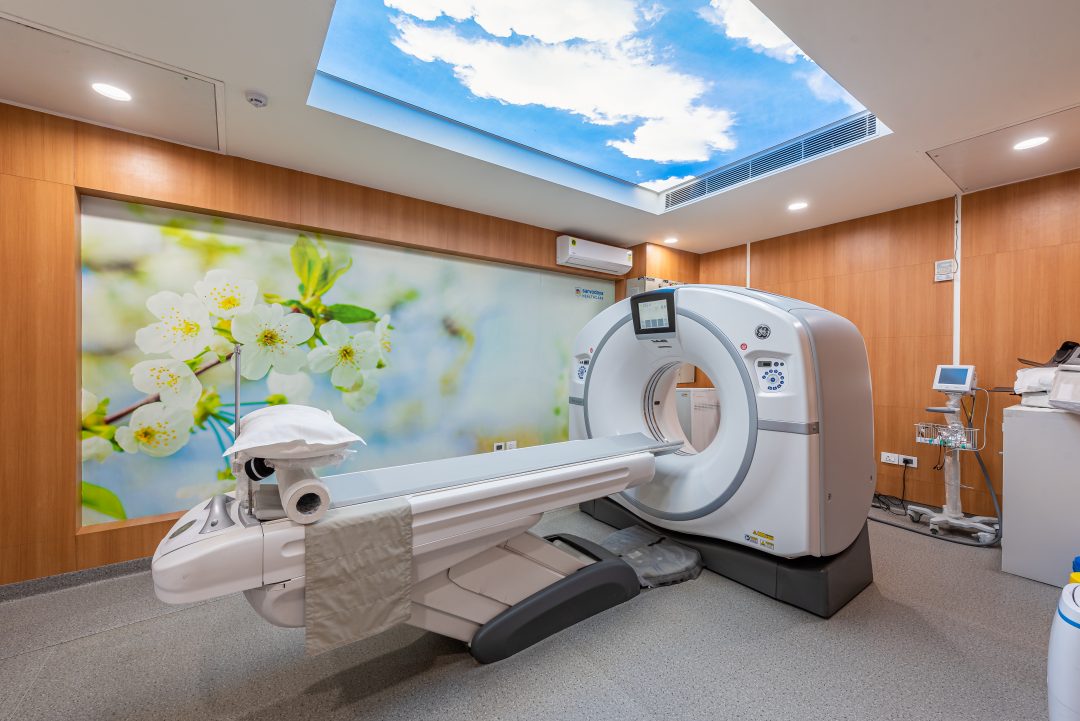 NRDC goes beyond just providing exceptional medical services. The facility features a VIP lounge that serves as a collaborative space for NGOs and charitable groups to engage in social discussions. By fostering a sense of community and collective responsibility, NRDC supports healthcare and catalyzes positive social change.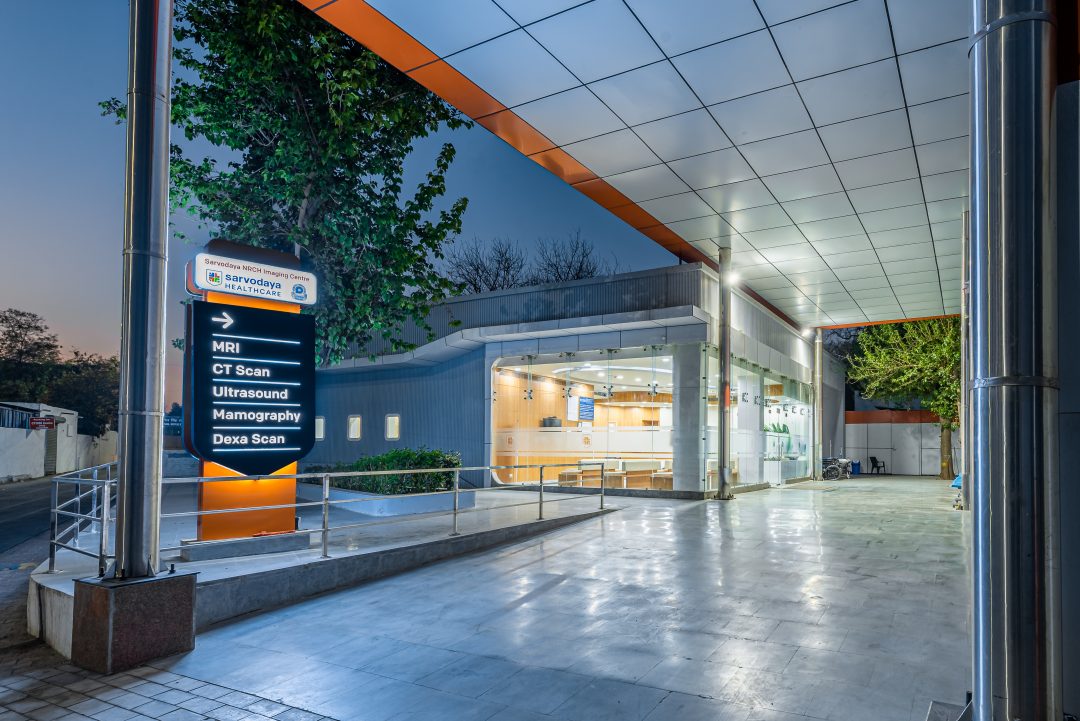 Design Approach
CDA has taken a minimalist contemporary approach in the design of the exterior by using white and grays along with quaint earthy hues and reddish browns derived from Indian railways. The railway influence can also be seen in the articulation of the openings, like small rectangular windows and curved vertices, monochrome fluted aesthetic clad in gray grooved texture paint with aluminum paneling which intends to express the campus legacy, context, and a spectacle of the present zeitgeist.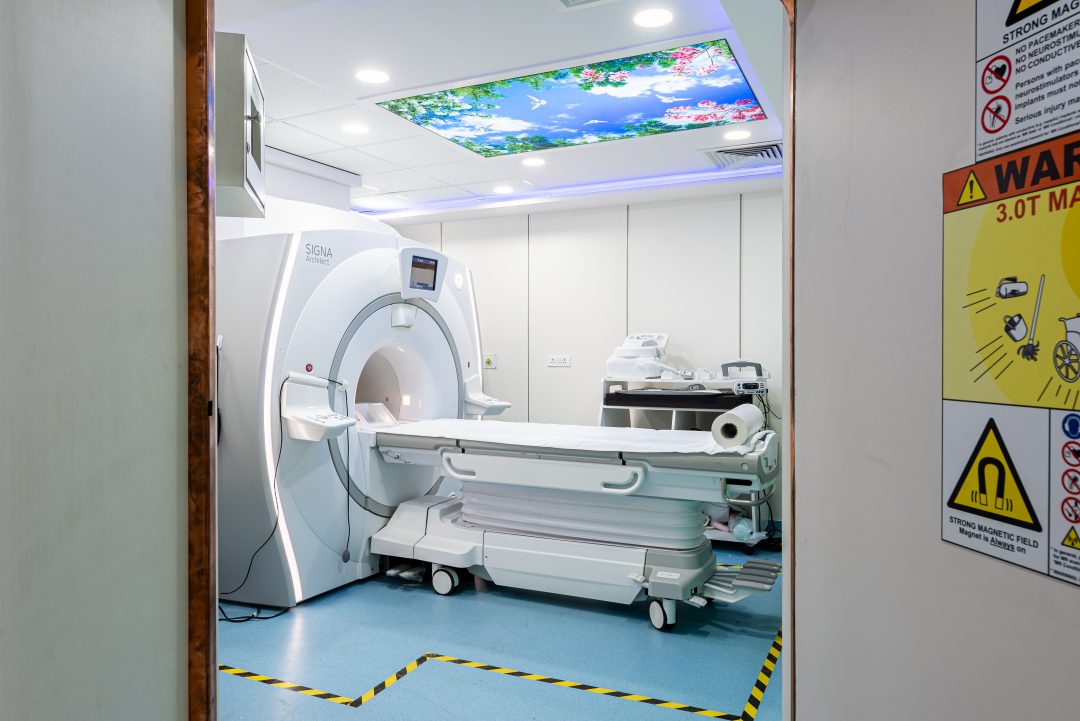 The interiors are designed to promote patient comfort. The large transparent entrance lobby is adorned with warm healing colors in beige and brown shades and smooth curved forms that have been derived from neuro-aesthetic design principles. This design approach significantly reduces stress levels for patients, creating a soothing atmosphere exuding a sense of tranquility. The durable granite flooring is designed to withstand the high footfall of outpatient traffic, ensuring the center's longevity and efficiency.
Also Read: Sarvodaya Hospital, Greater Noida – Repurposing urban infrastructure to improve healthcare accessibility
A user-centric and sustainable approach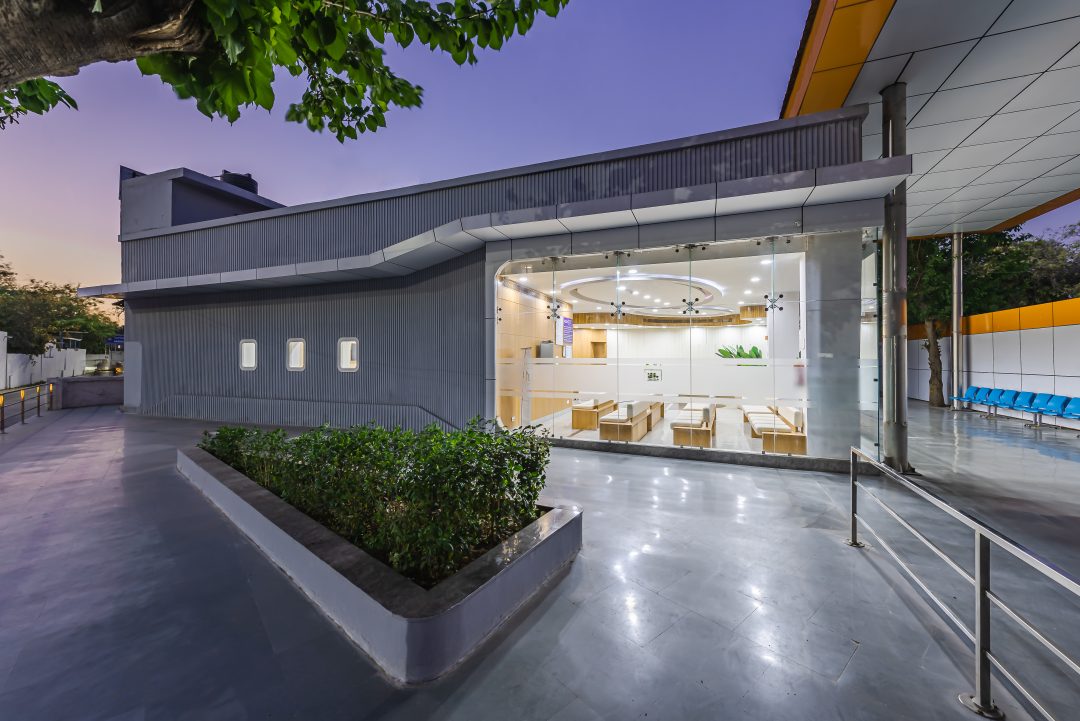 NRDC prioritizes patient comfort in every aspect of its design. Diagnostic rooms are thoughtfully designed with minimal exposure to natural light as, technically, diagnostic rooms are supposed to be dark, which is crucial for accurately reading various shades of grey for precise diagnoses. However, it has been found that these dark spaces could come across as intimidating to patients and cause stress. Studies and research demonstrate that mimicking nature colors, visuals, and lighting can help positively address these concerns. Therefore, both the MRI and CT scan rooms were designed with illuminated skylights with natural colors, patterns, and lighting to ease patients psychologically.
NRDC's commitment to sustainability is evident through its integration of eco-friendly practices. The adaptive reuse of the existing building adds character and reduces environmental impact. Solar panels have been installed to harness clean energy, contributing to the center's reduced carbon footprint. Furthermore, solar passive space planning optimizes natural daylight usage, minimizes heat gain, and enhances energy efficiency.
With its visionary design, the Northern Railway Diagnostic Center exemplifies the synergy between healthcare advancement and design innovation. Through the collaboration of public and private entities, this facility aims to bridge the healthcare gap and redefine healthcare experiences for patients and practitioners alike. By combining modern aesthetics, functionality, patient comfort, sustainability, and inclusivity, NRDC sets a new benchmark for diagnostic centers in India, paving the way for a brighter and healthier future for all.
Project details:
Project Name
Northern railway Diagnostic center
Typology
Healthcare Institutional
Location
New Delhi
Client
Sarvodaya Healthcare and Northern Railway
Completion date
February 2023
Built-up Area
3,500 SqFt
Credentials
Principal Architects
Ravideep Singh, Maninder Kaur, Mohanbir Singh

Design team:
Ravideep Singh, Maninder Kaur, Mohanbir Singh, Zulfiqar Zaida, Shahrukh Khan
---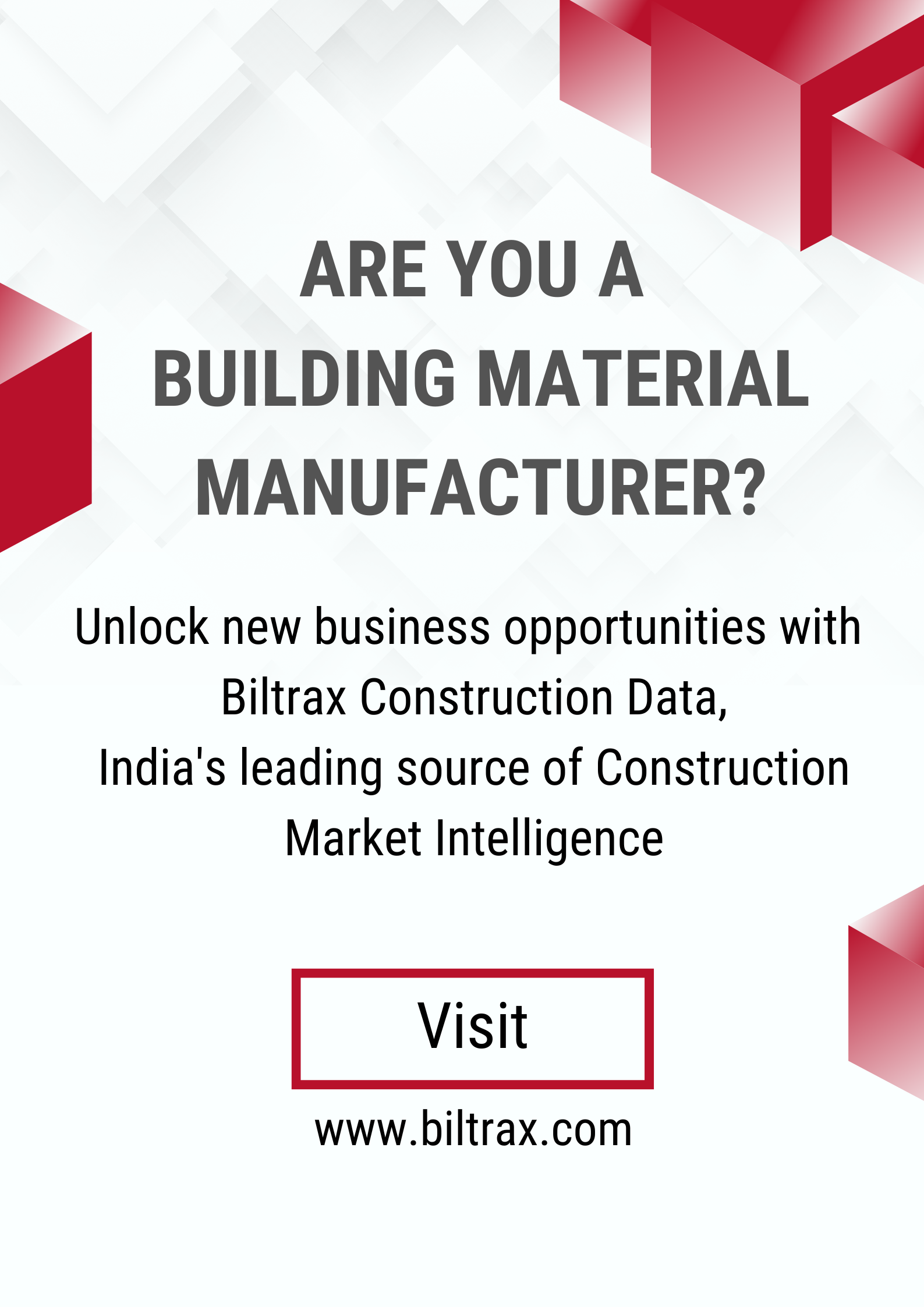 Biltrax Construction Data is tracking 26,000+ projects on their technology platform for their clients.
Get exclusive access to upcoming projects in India with actionable insights and gain a competitive advantage for your products in the Indian Construction Market.
Visit www.biltrax.com or email us at contact@biltrax.com to become a subscriber and generate leads.
Disclaimer: The information contained herein has been compiled or arrived at, based upon information obtained in good faith from sources believed to be reliable. All such information and opinions can be subject to change. The image featured in this article is for representation purposes only and does not in any way represent the project. If you wish the article to be removed or edited, please email editor@biltrax.com.