The Chhattisgarh government plans to construct an aerocity near Swami Vivekananda Airport in Nava Raipur, the state's upcoming capital, to enhance international air connectivity.
The aerocity will be developed at Layer 3 in Atal Nagar of Nava Raipur. The project intends to enhance passenger amenities and commercial infrastructure to meet international standards. Additionally, the project will create employment opportunities for the local population.
Also Read: Redevelopment of Darbhanga Medical College & Hospital at Laheriasarai, Darbhanga
The development project will be constructed on 216.63 acres of land situated in the villages of Baroda and Ramchandi in Nava Raipur. The first phase of development will cover an area of approximately 24.85 acres. The layout plan encompasses an area of 15.45 acres owned by the state government.
The plan outlines the allocation of four commercial plots ranging from 0.62 acres to 3.01 acres, one shopping complex spanning 0.82 acres, and 1.44 acres of land designated for a hotel.
To initiate the project, the state government has included an allocation of approximately INR 2 Crore in the budget layout for fiscal year 2023–24.
---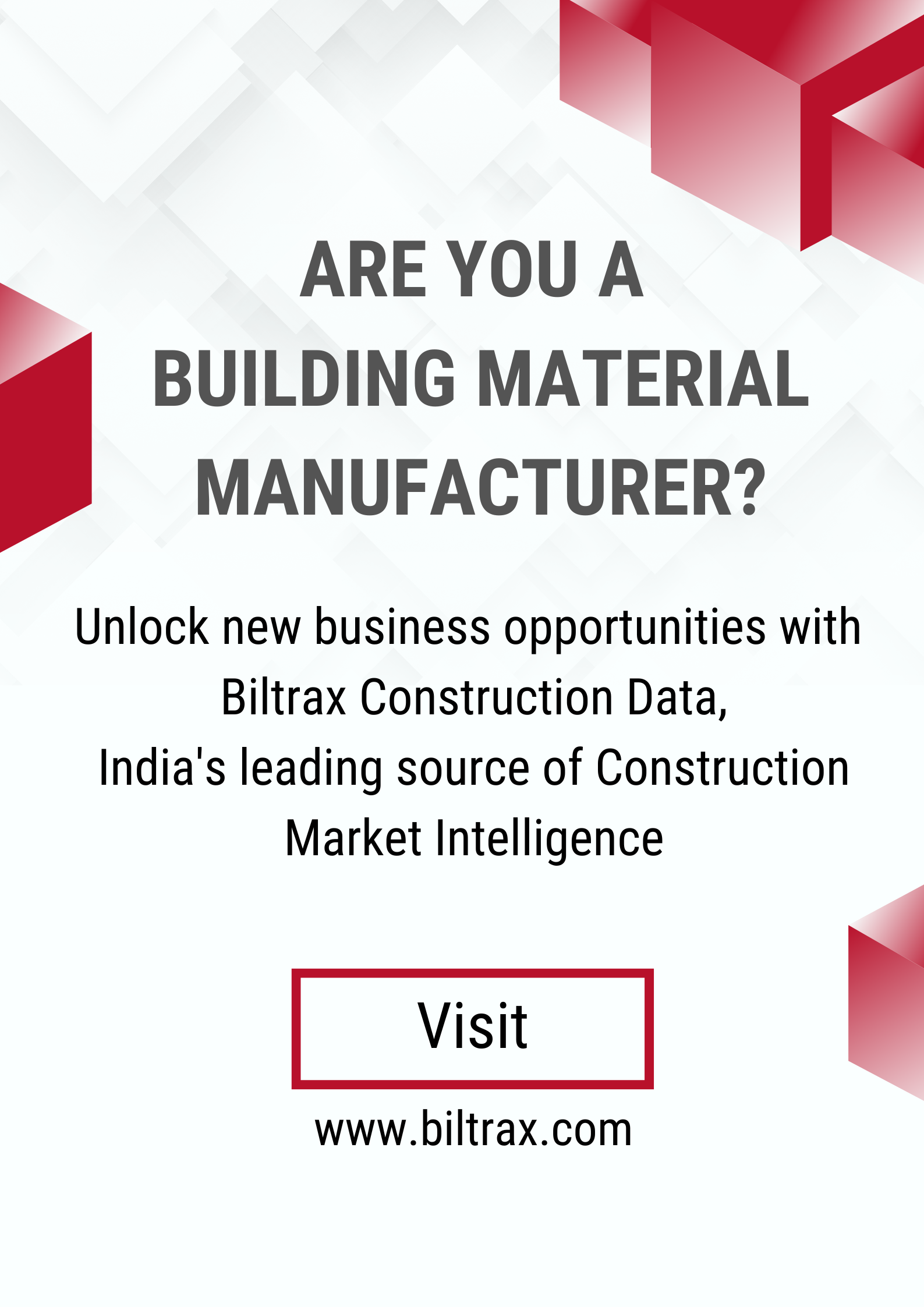 Biltrax Construction Data is tracking 26,000+ projects on their technology platform for their clients.
Get exclusive access to upcoming projects in India with actionable insights and gain a competitive advantage for your products in the Indian Construction Market.
Visit www.biltrax.com or email us at contact@biltrax.com to become a subscriber and generate leads.
Disclaimer: The information contained herein has been compiled or arrived at, based upon information obtained in good faith from sources believed to be reliable. All such information and opinions can be subject to change. The image featured in this article is for representation purposes only and does not in any way represent the project. If you wish the article to be removed or edited, please email editor@biltrax.com.