Also Read : Finance Minister Smt. Nirmala Sitharaman Unveils Bold Plans for Infrastructure and Construction in Union Budget 2023
According to the Economic Survey 2023, India is projected to have a GDP growth rate ranging from 6.0% to 6.8% in the fiscal year 2023-24, subject to global economic and political developments. The survey has projected a baseline GDP growth rate of 6.5% in real terms for the fiscal year 2024. The economy is expected to grow at 7% in the fiscal year ending March 2023, following a growth rate of 8.7% in the previous fiscal year.
Overall private consumption as a percentage of GDP reached its highest level among second quarter figures since 2013-14 at 58.4% in Q2 of the FY2023. This growth was supported by a resurgence in contact-intensive services, such as trade, hotel, and transport. Additionally, the increase in capital expenditure (Capex) by the central government by 63.4% in the first eight months of the fiscal year 2023 and the crowding-in effect of private Capex due to the improvement of corporate balance sheets are among the driving forces behind the growth of the Indian economy in the current fiscal year.
Increased Government Support Boosts Road Connectivity
Increased construction of National Highways and roads in recent years, with 4,060 km of roads constructed in FY23 (as of October 2022).
Total budgetary support for the sector has increased to INR 1.4 lakh crore in FY23 (as of 31 October 2022).

NHAI

InvIT launched in FY22 to monetize roads and attract investment, has raised over INR 10,200 crore from foreign and Indian investors (as of December 2022).
Boost in Railways Capital Expenditure
INR 2.5 lakh crore Capex in FY23, up 29% compared to the previous year.
2022 Track Kilometres (TKM) completed by 12 December 2022.
20,628 km of sections commissioned since FY2014, with a 70% increase compared to 2009-14.
30,446 Kilometres have been electrified since 2014, a six-fold increase compared to the previous 8 years.
Indian Civil Aviation Sector Booms with Government Support and Growing Demand
The Indian civil aviation sector has potential due to growing demand from the middle class, population and tourism growth, higher disposable incomes, favourable demographics, and improved aviation infrastructure.
The government supports this growth through the UDAN scheme, which improves regional connectivity by reviving unserved airports with a budget of INR 4500 crore.
The government has also given approval for the creation of 21 new greenfield airports.
Governance Reforms Improve Handling Capacity at Ports
The total capacity of major ports rose from 871.5 Million Tonnes Per Annum (MTPA) in March 2014 to 1534.9 MTPA by March 2022. In FY22, they handled a cumulative 720.1 MT of traffic.
Renewables Drive Growth in Installed Electricity Capacity
The installed power capacity in India increased 4.7% to 482.2 GW by March 2022 from 460.7 GW in March 2021.
Total electricity generated in FY22 was 17.2 lakh GWh, with 14.8 lakh GWh produced by utilities and 2.3 lakh GWh by captive plants. India has set a goal of reaching 50% cumulative installed capacity for non-fossil fuel-based electric power generation by 2030.
The government has established the Solar Park Scheme to provide infrastructure and clearances.
The Indian Railways aims to reach net-zero carbon emissions by 2030.
Other important incentives for renewable power generation include Hydropower Purchase Obligation (HPO) within Non-Solar Renewable Purchase Obligation (RPO).
The Indian government is making significant investments across all infrastructure sectors with a focus on integrating key growth engines, including roads, railways, ports, airports, mass transport, and logistics infrastructure. The NIP has provided a roadmap for investment opportunities, while PM Gati Shakti aims to fast-track infrastructure development through improved coordination and reforms. The energy and power sector is also being transformed with a push towards non-fossil fuel-based energy sources and renewables. This focus on energy and infrastructure will play a critical role in fulfilling India's aspirations for a robust manufacturing sector and meeting its sustainability targets. To meet the demands of a population of 140 crore, the government and private sector are working together to ensure affordable and reliable access to power and a gradual but calibrated energy transition.
---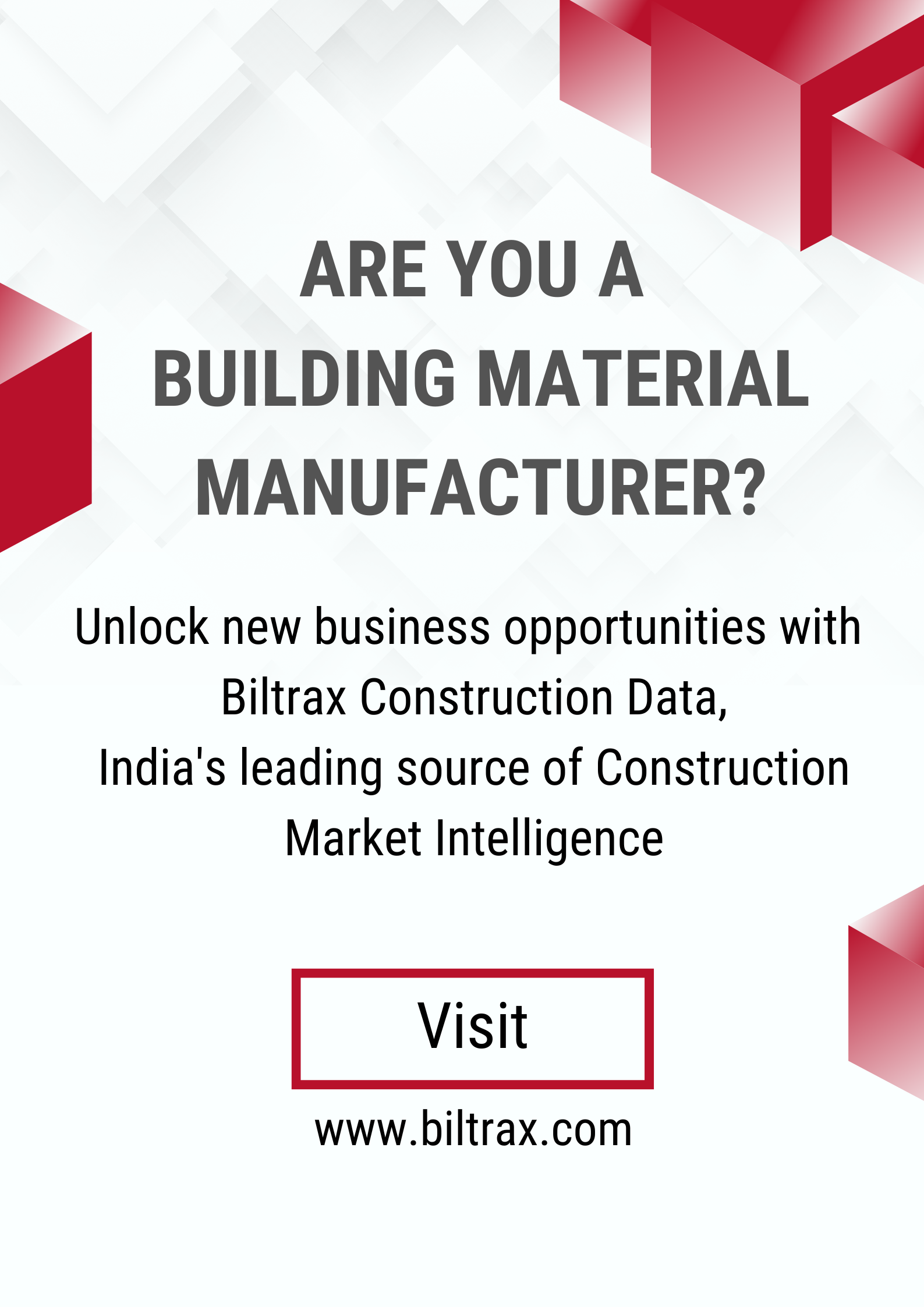 Biltrax Construction Data is tracking 23,000+ projects on their technology platform for their clients.
Get exclusive access to upcoming projects in India with actionable insights and gain a competitive advantage for your products in the Indian Construction Market.
Visit www.biltrax.com or email us at contact@biltrax.com to become a subscriber and generate leads.
Disclaimer: The information in this article is gathered using data from Biltrax Construction Data's proprietary platform. This article uses feature images that may not be representative of the project; they are merely for illustration purposes.
Also Read : Leading voices in the construction sector share their thoughts on the Union Budget 2023