The

Union Budget 2023

, presented by Finance Minister Smt. Nirmala Sitharaman aims to boost the growth of the infrastructure and real estate sector through various initiatives and reforms. One of the seven central focuses of the 2023 Union Budget, as outlined by the "Saptrishi" mantras, is Infrastructure and Investment. The budget mentions that investments in infrastructure and productive capacity can have a significant impact on growth and employment and the government is taking steps to spur private investments and create jobs.
KEY ANNOUNCEMENTS – Budget 2023
The budget for the PM Awas Yojana has been raised by 66% bringing it to over INR 79,000 crore.
157 new nursing colleges will be established in co-locations with the existing 157 medical colleges established since 2014.
Capital expenditure increased by 33% to INR 10 lakh crore for 2023-24 infrastructure development, equal to 3.3% of GDP.
The Indian Railways has been allocated a capital outlay of INR 2.4 lakh crore in the Union Budget 2023-24. This is the highest-ever allocation to the national transporter.
50 additional airports, helipads, water aero drones, and advanced landing grounds will be revived to improve regional air connectivity.
100 critical transport infrastructure projects for last and first-mile connectivity for ports, coal, steel, fertilizer, and food-grain sectors have been identified with an investment of INR 75,000 crores including INR 15,000 crores from private sources.
The Inter-state transmission system for evacuation and grid integration of 13 GW of renewable energy from Ladakh will be constructed with an investment of INR 20,700 crore including central support of INR 8,300 crore.
INR 19,700 crore is allocated for Green Hydrogen Mission with a target of 5 million tons by 2030.
The newly created Infrastructure Finance Secretariat will support all parties in attracting more private investment in areas like railways, roads, urban infrastructure, and power, which mainly rely on public funding.
Cities and states will be motivated to implement urban planning reforms and initiatives to turn our cities into "sustainable cities of tomorrow." This encompasses efficient utilization of land resources, sufficient resources for urban infrastructure, development centred around public transportation, improved availability and affordability of urban land, and equal opportunities for all.
Under the Vibrant Villages Programme, tourism infrastructure and amenities will also be facilitated in border villages.
At least 50 destinations are to be selected, through challenge mode, to be developed as a complete package for domestic and foreign tourists.
Every city and town will be equipped for 100% mechanical cleaning of septic tanks and sewers, shifting from manual cleaning to mechanical cleaning. A stronger emphasis will be placed on the scientific handling of both dry and wet waste.
Allocation to Major Schemes
• Development of Pharma Industry – INR 1,250 crore
• Jal Jeevan Mission – INR 70,000 crore
• Eklavya Model Residential Schools – INR 5,943 crore
• PMAY – INR. 79,590 crore
• Scheme for faster adoption and manufacturing of EVs- INR 5,172 crore
• North East Special Infrastructure Development Scheme – INR 2,491 crore
The 2023 Union Budget includes various initiatives and reforms aimed at strengthening the infrastructure and real estate sector. These budgetary measures reinforce the government's efforts to grow the infrastructure sector through the National Infrastructure Pipeline (NIP) along with other initiatives such as "Make in India" and the production-linked incentives (PLI) scheme. The budget has also emphasized the importance of sustainable urban planning and efficient use of land resources. With these provisions, the government is poised to drive the sector towards a more prosperous future.
---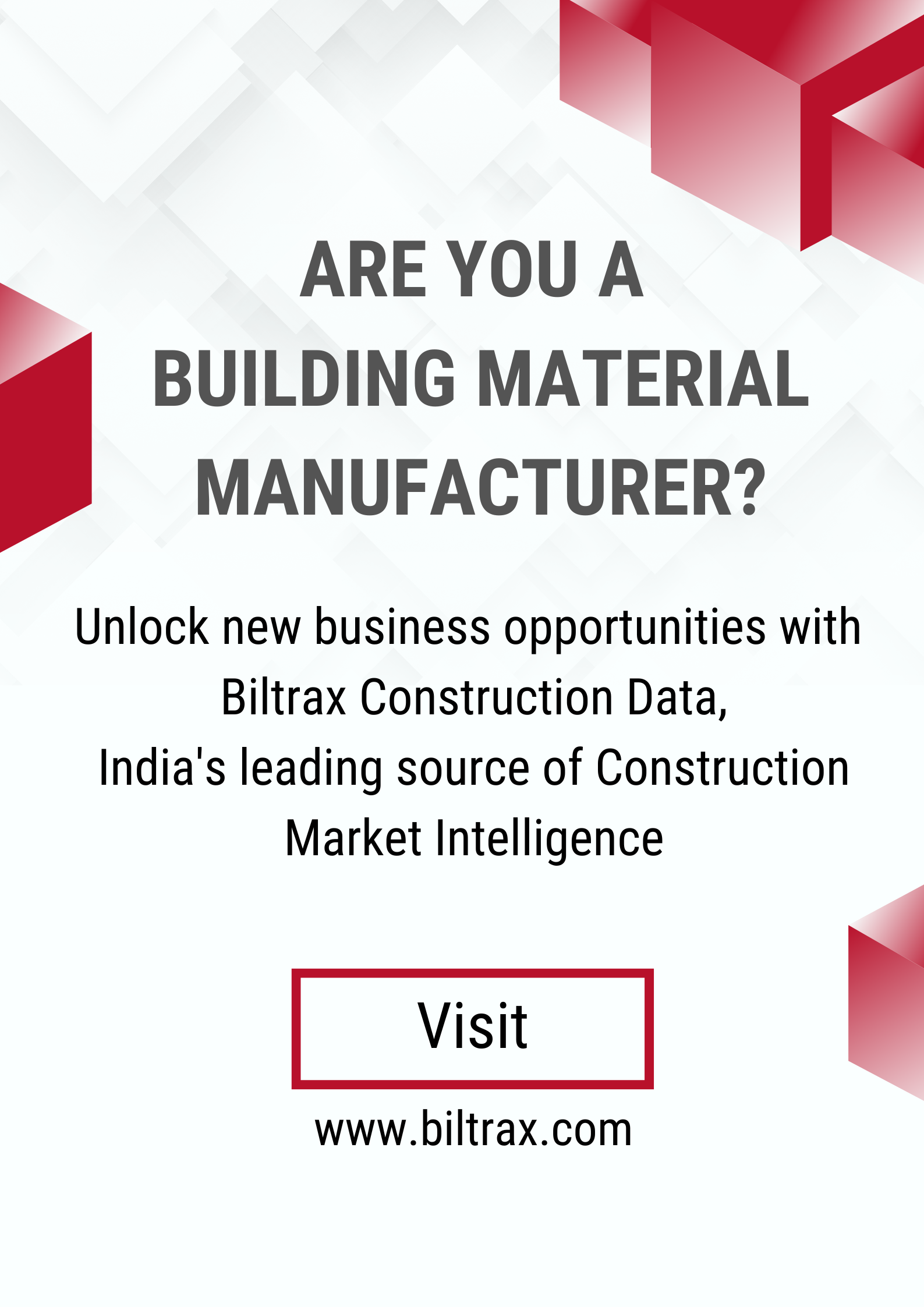 Biltrax Construction Data is tracking 23,000+ projects on their technology platform for their clients.
Get exclusive access to upcoming projects in India with actionable insights and gain a competitive advantage for your products in the Indian Construction Market.
Visit www.biltrax.com or email us at contact@biltrax.com to become a subscriber and generate leads.
Disclaimer: The information in this article is gathered using data from Biltrax Construction Data's proprietary platform. This article uses feature images that may not be representative of the project; they are merely for illustration purposes.