Urbanisation is a double-edged sword that is reigning in the modern world. A city is often viewed through the brighter lens of freedom, progress, and opportunity, but seldom is its greyer purview discussed. An inflated rate of crime, unemployment, pollution, and population growth are high-risk challenges posed by urbanisation. A scarcity of resources, lack of connectivity with nature and people are also a repercussion of an engaging urban lifestyle. A report published by the United Nations implies that 68% of the world population will be residing in urban areas. 
With such alarming concerns, urbanisation is an inevitable phenomenon that needs a holistic planning approach. 
The Need for Gated Townships
Rapid urbanisation has become the accelerator of the world economy. A report by the World Bank states that cities generate 80% of the global Gross Domestic Product (GDP). Thus, urban areas have become a hotbed for progress and productivity. However, the needs of the urban population that is driving this flourishing economy are often left unattended. The desire for a comforting luxurious life, clean environment, security, social interaction, proximity to nature, and state-of-the-art infrastructure has emerged as top lifestyle requirements of urban dwellers, especially in the housing domain.
The onset of the 21st century saw the development of gated communities and integrated townships as a solution to this dire problem. A gated housing community is a close boundary complex that restricts the entry of unfamiliar people. It works on a self-sustainable model that does not rely on the supply chain. These integrated building clusters are planned in a fashion to accommodate all necessary amenities such as schools, hospitals, grocery stores, religious buildings, recreational facilities, offices, gardens, and parks within the gated township. The availability of this infrastructure ensures that the residents do not have to travel far-off distances or be stuck in traffic for basic amenities.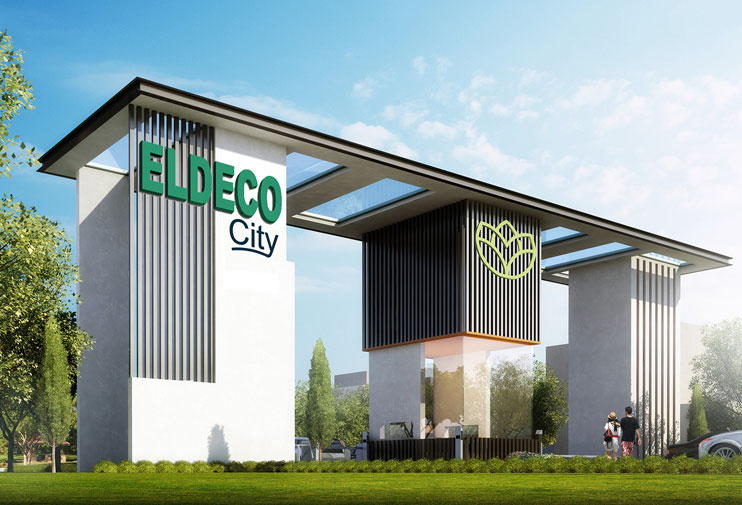 Gated Communities: A Profitable Venture
Real estate developers identify lands in suburban areas with proximity to nature for planning such integrated township projects. This initiative solves multiple purposes. The lack of land availability in urban areas makes gated townships a difficult feat. Hence, the land on the outskirts of cities is best-suited for large-scale township projects that can serve all amenities on a platter.
Gated townships offer a win-win situation for both the developer and the buyer. Developing suburban land seems cost-effective and profitable for real estate developers because of the long-term returns it offers. For the buyers, investing in gated communities gives them the benefit of an improved standard of living and easy availability of resources. Hence, gated communities and integrated townships have emerged as the most desired real estate offering of the decade.
While many associate the idea of gated townships with apartment living, they are also quite popular in the row house segment. Today, diversified housing projects such as second homes, retirement houses, and luxury villas are planned as gated township projects to upscale the asset value while also encouraging the spirit of community living. The COVID-19 pandemic is also a contributor to the popularity of gated townships in recent times. The resilience, privacy, and freedom of movement offered by integrated communities have become tempting for the millennial buyer. Lavasa is one such privately-owned gated township project for the elite near Pune in Maharashtra.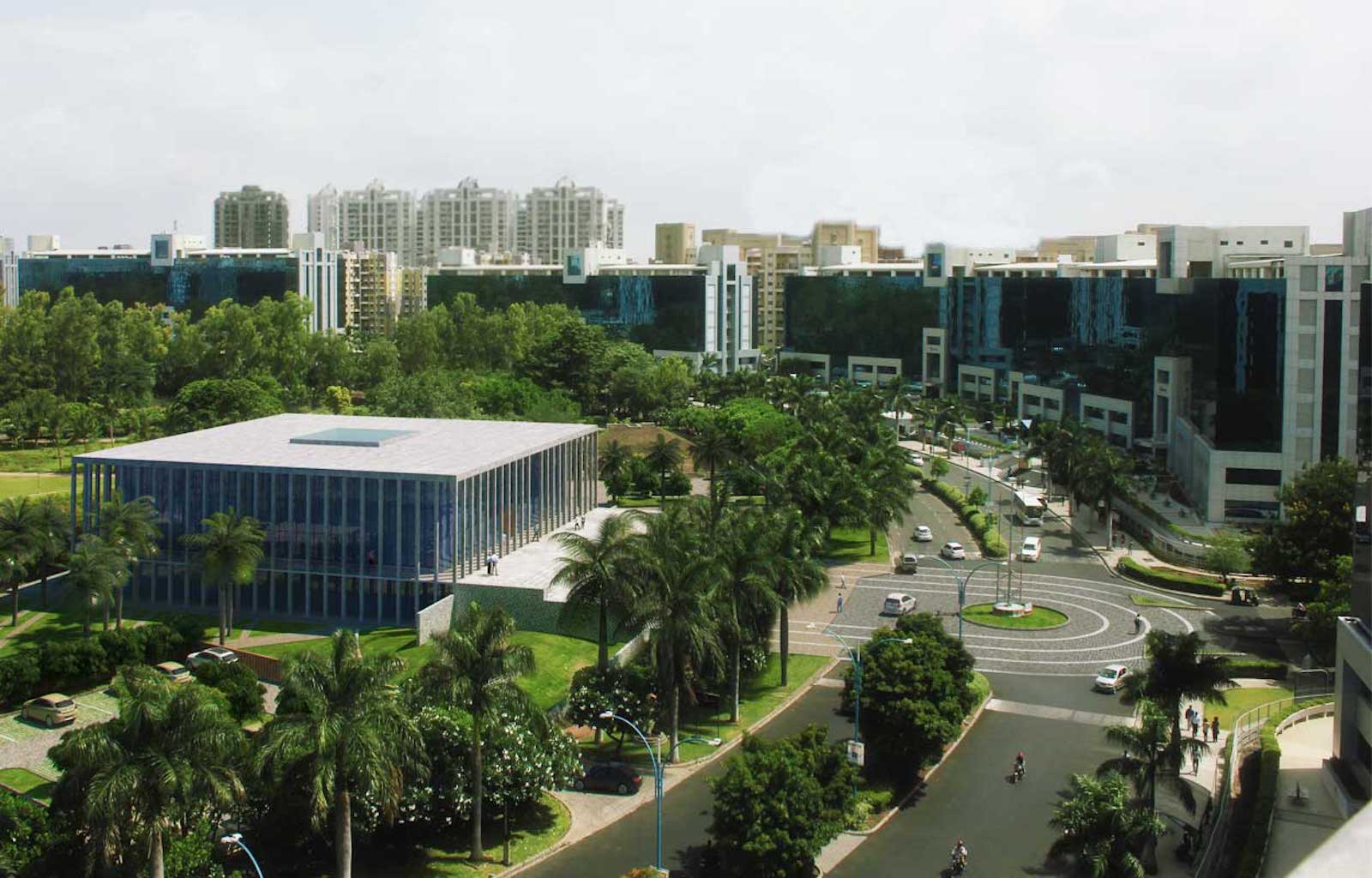 Gated Community Integrated Townships in India
A report published by TechCrunch in 2019 suggests that the number of people in India living in gated townships is increasing annually at a rate of 13%. On similar lines, a report by Redseer puts forth that by 2026, India will rank second in the number of gated communities across the world. It further states that the country will have 32 million households in gated townships by the year 2031.
Magarpatta City is one such example of a thriving gated township in Hadapsar, Pune. The integrated township is spread over 450 acres of privately-owned land developed by Magarpatta City Group. The township was designed with an emphasis on environmental harmony, high standard of living, an international educational system and world-class working conditions – all in a secure controlled environment. The master plan of Magarpatta proposes a mixed-use plan for the creation of a sustainable urban community having all basic infrastructure at a walkable distance.
Courtyards are planned at regular intervals in the township for recreational and congregation purposes. With 30% of its area developed as green spaces, Magarpatta is planned as a sustainable model. The township houses 34 commercial buildings, 8 institutional buildings, and 538 residential buildings. The township was acclaimed at the Sydney World Congress of Metropolis in 2008. It is also included in the Maharashtra Economic Development Council List of "Top 10 Success Stories of the State."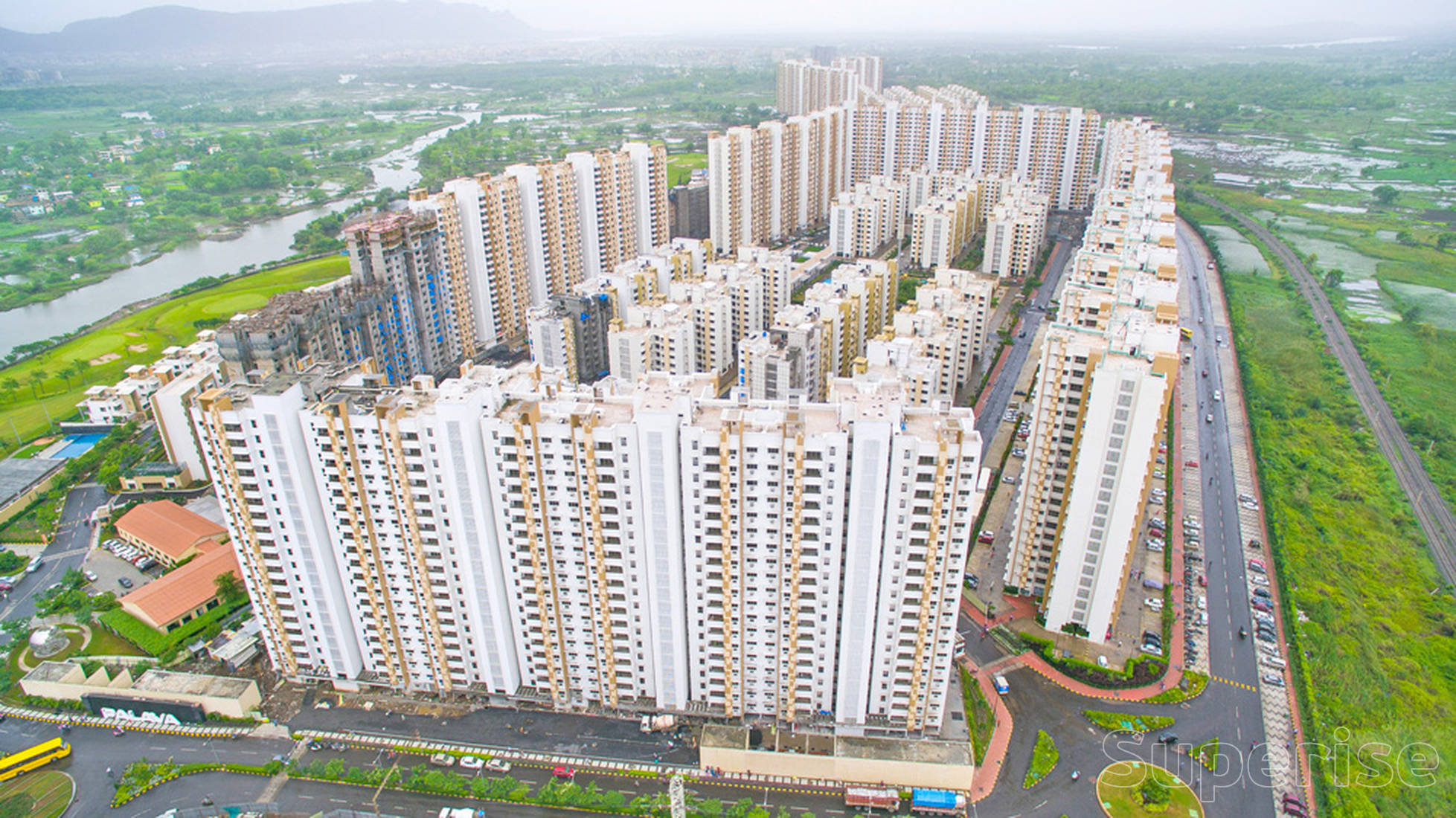 The Palava City developed by Lodha Group is another gated township spanning across 4500 acres of land between Thane, Navi Mumbai, and Kalyan. The township offers a family-friendly environment with social amenities to support the integrated community. The Lodha Group commissioned Sasaki Associates for developing a master plan for the township in association with Buro Happold. The project is being executed in 4 phases, with the first 3 phases completed until date.
The township is designed on a grid-iron layout, with all buildings and roads running at right angles to each other. The existing site landscape has become an integral part of the Palava city layout in an attempt to introduce rich local biodiversity. The city is planned in a fashion to ensure walkability to all basic social infrastructure. Non-Motorised Transport (NMT) corridors have been planned for helping the residents access green areas and other amenities.
While gated communities are gaining massive popularity and acceptance worldwide, their future is considered questionable by critics, who believe that these townships are promoting physical seclusion under the garb of pseudo community living. With multiple theories being proposed for and against it, the future of integrated township developments primarily relies on public acceptance. As far as the present urban landscape is concerned, the concept seems to be a hit among the masses as a promising solution for catering to the needs of the urban population.
Sources:
Disclaimer: The information contained herein have been compiled or arrived at, based upon information obtained in good faith from sources believed to be reliable. The opinions expressed within the content are solely the author's and can be subject to change. The image featured in this article is only for illustration purposes. If you wish the article to be removed or edited, please send an email to editor@biltrax.com