Steel is one of today's societal cornerstones, and one of the most essential engineering and building elements. However, the sector is currently under pressure to minimise its carbon footprint from both an environmental and commercial standpoint. Currently, the steel sector is one of the top three carbon dioxide emitters, with emissions coming from a few places; steel factories are thus a strong choice for decarbonisation.
Steel is at the forefront of the ever-growing infrastructure business as one of the most important engineering and building materials. The steel sector, on the other hand, is a key contributor to the global climate issue.
Steel's Golden Age
Steel has a stronger fracture resistance in comparison to other types of iron. It is less expensive and resistant to corrosion and oxidation. Its outstanding tensile strength makes it indispensable in the construction sector. Steel nearly fully supplanted iron during the second industrial revolution. It is now so widely utilised and recognised for its strength, durability, and efficiency that it has become a brand name. This is reinforced by film titles like "Superman: Man of Steel" and "Real Steel."
Steel is recognised as the contemporary infrastructure industry's backbone. Skyscrapers, stadiums, airports, and bridges are all supported by steel skeletons. Steel is used to make construction items such as bolts, nails, and screws. It is also used to construct vehicles such as ships, automobiles, and trains, as well as smaller items such as cutlery, firearms, appliances, jewellery, and spacecraft parts. Reinforcement bars and meshes in reinforced cement concrete structures are made of various grades of steel.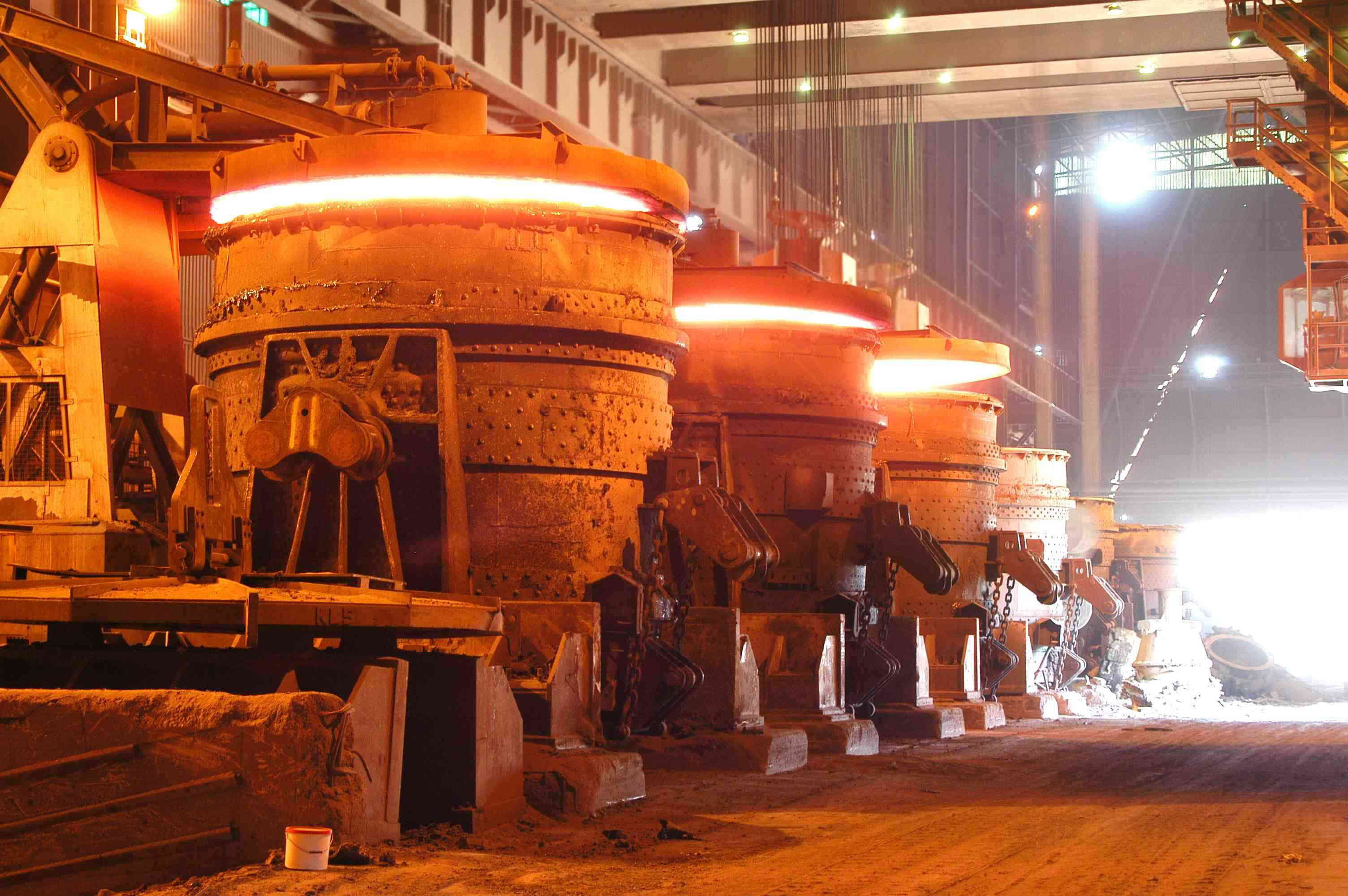 Paris Agreement and Steel
Today, the steel industry is among the top three global producers of carbon dioxide. Nearly 2 billion tons of high-strength steel are manufactured yearly for bridges, buildings, roads, and railways. According to the World Steel Organization, the amount of CO2 emissions from steel manufacturing is almost double the amount of steel created: 1.85 tonnes of carbon per 1 tonne of steel. If steel were a nation, it would be the 5th largest producer of carbon emissions in the world! Keeping in mind the significance of steel and its associated materials, the industry is a prime candidate for decarbonisation.
As a result, steel producers across the world, and particularly in Europe, are increasingly confronted with a decarbonisation issue. Three major events, in addition to the Paris Agreement, are driving this challenge:
Evolving client needs and increased demand for carbon-friendly steel products. A trend that has already been noticed in numerous industries, notably the auto industry, where companies like Volkswagen and Toyota have set the lofty goal of totally eradicating carbon emissions from their whole value chains (including their suppliers) and adopting a full life cycle approach.
Investor and public interest in sustainability is growing. One example, the Institutional Investors Group on Climate Change, a global network of more than 250 investors with over USD 30 trillion in assets under management, has heightened expectations for the steel sector to protect its future in the face of climate change. Simultaneously, global investment corporation BlackRock has reaffirmed its commitment to ecologically responsible corporate development and long-term investments.
Decarbonizing Steel
According to recent research, the global steel industry's potential value may be in danger if steel producers are unable to reduce their environmental effect by 14 percent. As a result, decarbonisation should be a primary priority in order to maintain economic competitiveness and the industry's operating licence. Furthermore, long investment cycles of 10 to 15 years, multibillion-dollar finance requirements, and restricted supplier capacity make this issue even more pressing and locks in considerable lead periods for tackling the decarbonisation challenge.
Decarbonisation methods, such as establishing or converting to hydrogen-based (H₂) steel production, can be undertaken in either new (greenfield) or existing (brownfield) facilities in response. The latter option involves either retrofitting existing equipment or fully rebuilding the facility in order to establish a decarbonized production process. The best stages to decarbonise will vary by location and site, based on factors such as technological feasibility, existing infrastructure, market demand, operational expenses (e.g., the price of renewable power, the price of scrap), and the regulatory environment.
Fortunately, such initiatives are already starting. A 2020 McKinsey research found that four reasons are driving advances in steel's environmental performance: the 2015 Paris Agreement, tougher carbon emission rules, greater investor demand, and expanding market acceptance for climate-friendly steel products. The paper predicts that 14 percent of the worldwide steel industry's potential value is connected to the capacity to lessen its environmental effect, based on a review of 20 major steel companies. This number varies between 2% and 30% for particular steel companies, so it's no surprise that the steel industry is taking decarbonisation seriously for both economic and environmental reasons.
Blast furnace (BF) technology is used by the majority of steelmakers to transform iron ore, coke, and limestone into crude iron and carbon dioxide. The iron is then treated further in a basic oxygen furnace (BOF), yielding low-carbon steel with an extra CO2 emission. The high carbon emissions caused by the energy-intensive characteristic of BF-BOF steelmaking are of the order of 1.73 tonnes of CO2 per tonne of resultant steel. Although achieving net-zero carbon emissions with the BF-BOF process is difficult, incremental improvements are achievable. One solution is to change the blast furnace mixture by using less coal to create coke and more iron ore. Another approach uses gas from coke ovens to counterbalance some of the blast furnace's primary energy. Using a carbon capture, utilisation, and storage technique is the most effective way to minimise CO2 emissions in BF-BOF steelmaking. Tata Steel in the Netherlands, for example, is working on a method to absorb CO2 emissions from steel manufacturing in depleted natural gas resources beneath the North Sea. According to the firm, this strategy will cut carbon emissions by 40% by 2030.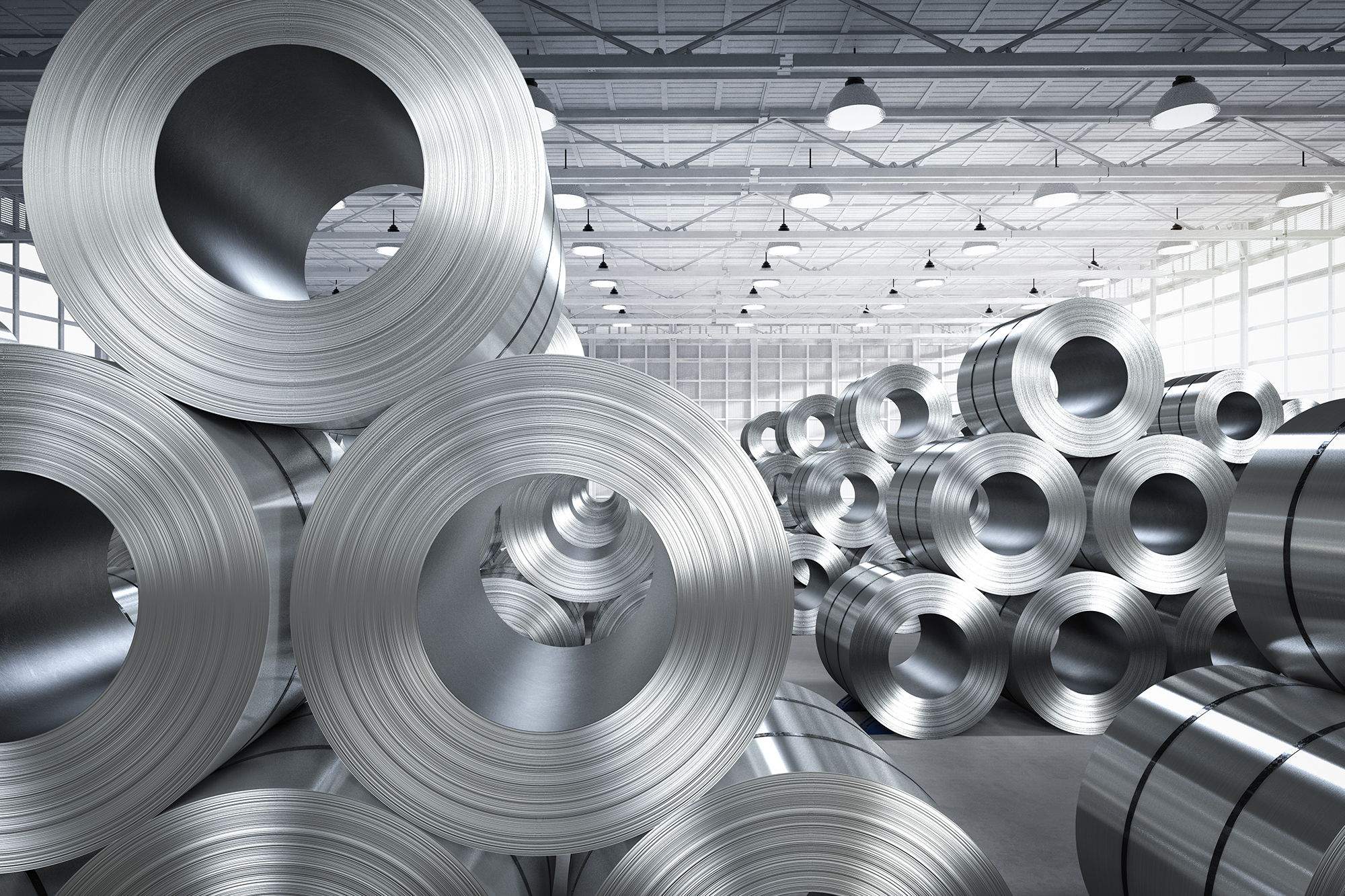 Another technique gaining popularity is the direct reduction of iron (DRI) method, which includes processing in an electric arc furnace (EAF), a tool used in two-thirds of US steel production but less than a quarter of global output. The DRI-EAF process uses less carbon than the BF-BOF approach. DRI-EAF steel-making, which uses waste material to create new products, produces roughly half the emissions of BF-BOF manufacturing, which uses coal. According to Steel Times International, ArcelorMittal maintains the sole DRI-EAF manufacturing facility in Europe in Hamburg, Germany, and is building another in Eisenhüttenstadt. As a fuel source, the new plant will use "green" hydrogen, or hydrogen created by water electrolysis utilising renewable energy. The business claims that the technology will enable it to lower its European emissions by 30% by 2030.
Conclusion
This initiative to reduce greenhouse gas emissions from a sector with one of the world's greatest carbon footprints is a significant step toward combating the climate problem. It not only encourages industrial behemoths to make more mindful decisions, but it also provides hope for other industries to go carbon-free.
Source:
Disclaimer: The information contained herein have been compiled or arrived at, based upon information obtained in good faith from sources believed to be reliable. The opinions expressed within the content are solely the author's and can be subject to change. The image featured in this article is only for illustration purposes. If you wish the article to be removed or edited, please send an email to editor@biltrax.com