Jugaadopolis is a social innovation initiative sited at the intersection of heritage conservation, education and community development. An initiative of Aishwarya Tipnis and Hinna Devi Singh, Jugaadopolis aims at creating awareness about the rich tangible and intangible heritage of India through innovative and out-of-the-box interactive tools. The co-founders' extensive and diverse experience in architecture, heritage, and social design underpin the project. A grassroots movement led by people to understand their city better, Jugaadopolis implements heritage-based mitigation and adaptation strategies addressing climate change and sustainable conservation. On the occasion of World Heritage Day, the leaders at Jugaadopolis illuminate our minds with a larger picture of what they want to achieve. Outlining the theme of 'Heritage and Climate,' they narrate the climate story of the heritage of India.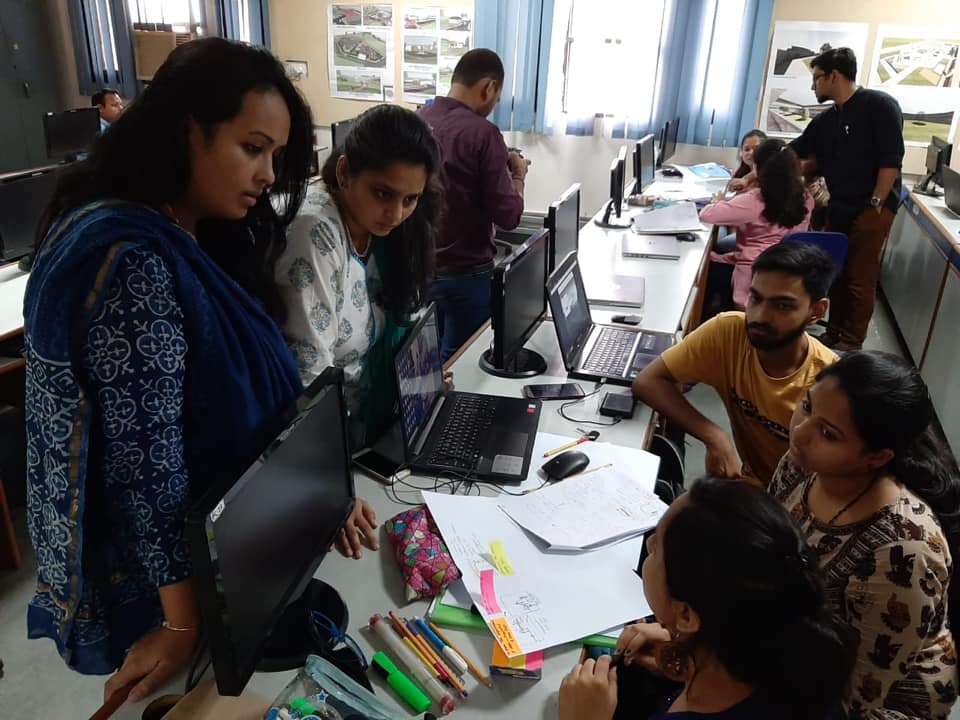 Climate, Culture, and Us
In the current global outlook, we must all remain alert to the uncontrollable and growing climate crisis. It has become imperative to adopt practices that can help deal with the ever-evolving and rising climate issues. Whether we are practising in the arena of spatial design or the confines of a classroom, we must ensure that our future generations are made aware of the ongoing climate crisis from the onset of their knowledge journey.
"We at Jugaadopolis have worked towards having the presence of mind in the past many years of our practice and consciously focused on issues related to elements addressing climate change."
Having a clear objective from the beginning of our work has enabled us to formulate innovative outlooks with which we can familiarize a large audience with methodologies about addressing climate change-related problems in an easy and replicable way. Over the years, we have moved towards working on parameters that have been crystallised carefully to suit an organic growth of free evolution. We strive to learn from our collaborators at home and abroad as we grow and learn together and hope to be able to implement solutions addressing climate change through the lens of "sustainism". Each endeavour at our practice looks at situations that will arise from climate change as not challenges but as unavoidable future existences. Over time we have drawn from our shared heritage and we use that learning to work towards creating a better future.
"Jugaad" + "Polis" through our lens of Sustainism
Indian cities are symptomatic of how innovation can create solutions with limited resources. By embracing the Indian "Jugaad" (frugal innovation), our cities thrive in their unique ecosystems while subconsciously practising "sustainism". "Sustainism" is a concept coined by Michiel Schwarz and Joost Elffers which refers to the new context of global connectivity, sustainability, open exchange, and a resurgence of the local.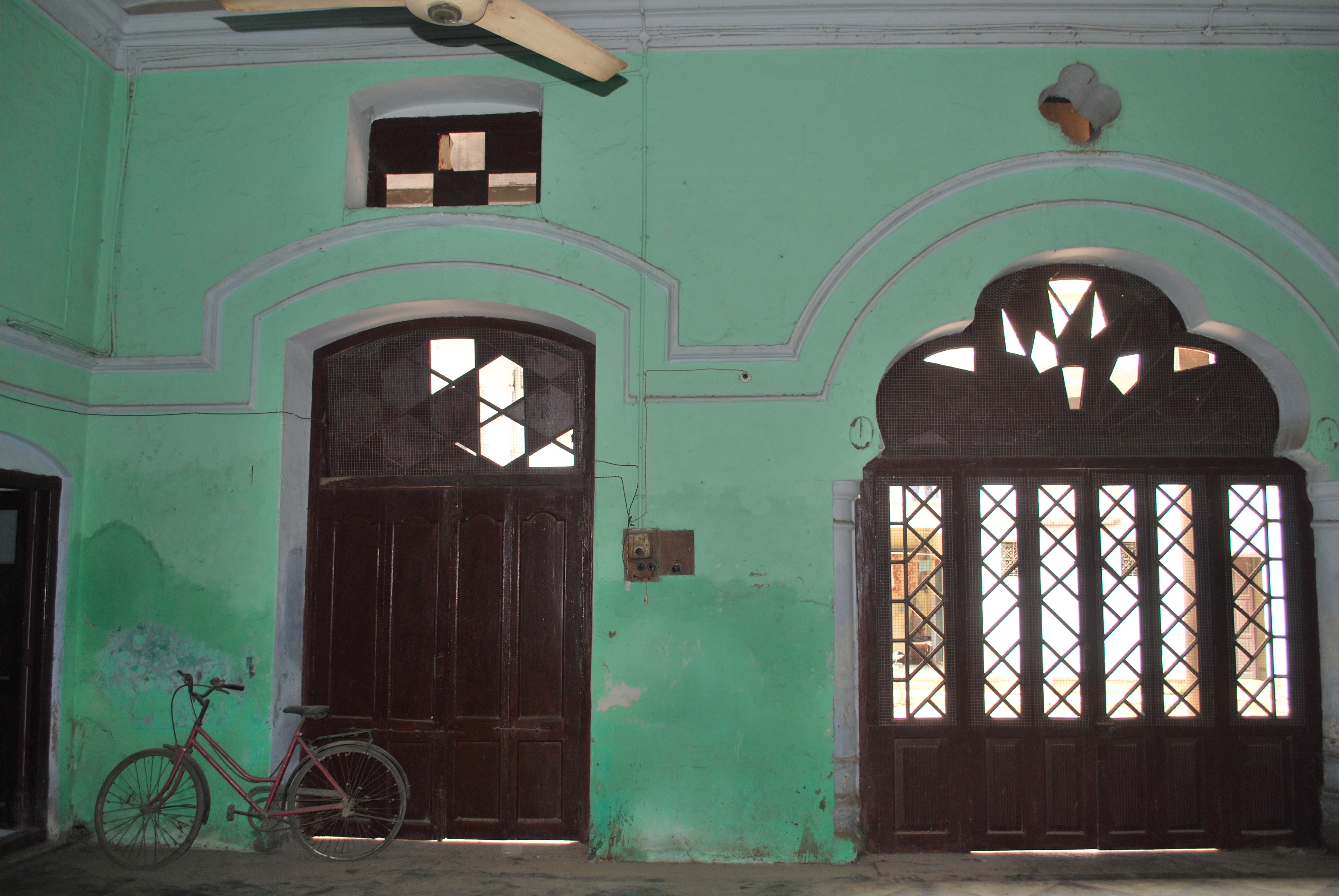 In association with Reinwardt Academy, Amsterdam University of the Arts and the Sustainism Lab, Jugaadopolis conducted a workshop that aimed to identify an Indian essence around the concept of "Sustainism". In the walled city of Shahjahanabad in Old Delhi, we engaged with the citizens through an interactive workshop that included a case study of the Seth Ramlal Khemkha Haveli in Kashmere Gate, Old Delhi. The methodology and approach of this project have become a perfect example of "sustainist" practice as well as pioneered the restoration of private houses in the walled city of old Delhi. The detailed documentation of this case example can be studied in the publication Engagements in the Courtyard: Restoring a Haveli in Old Delhi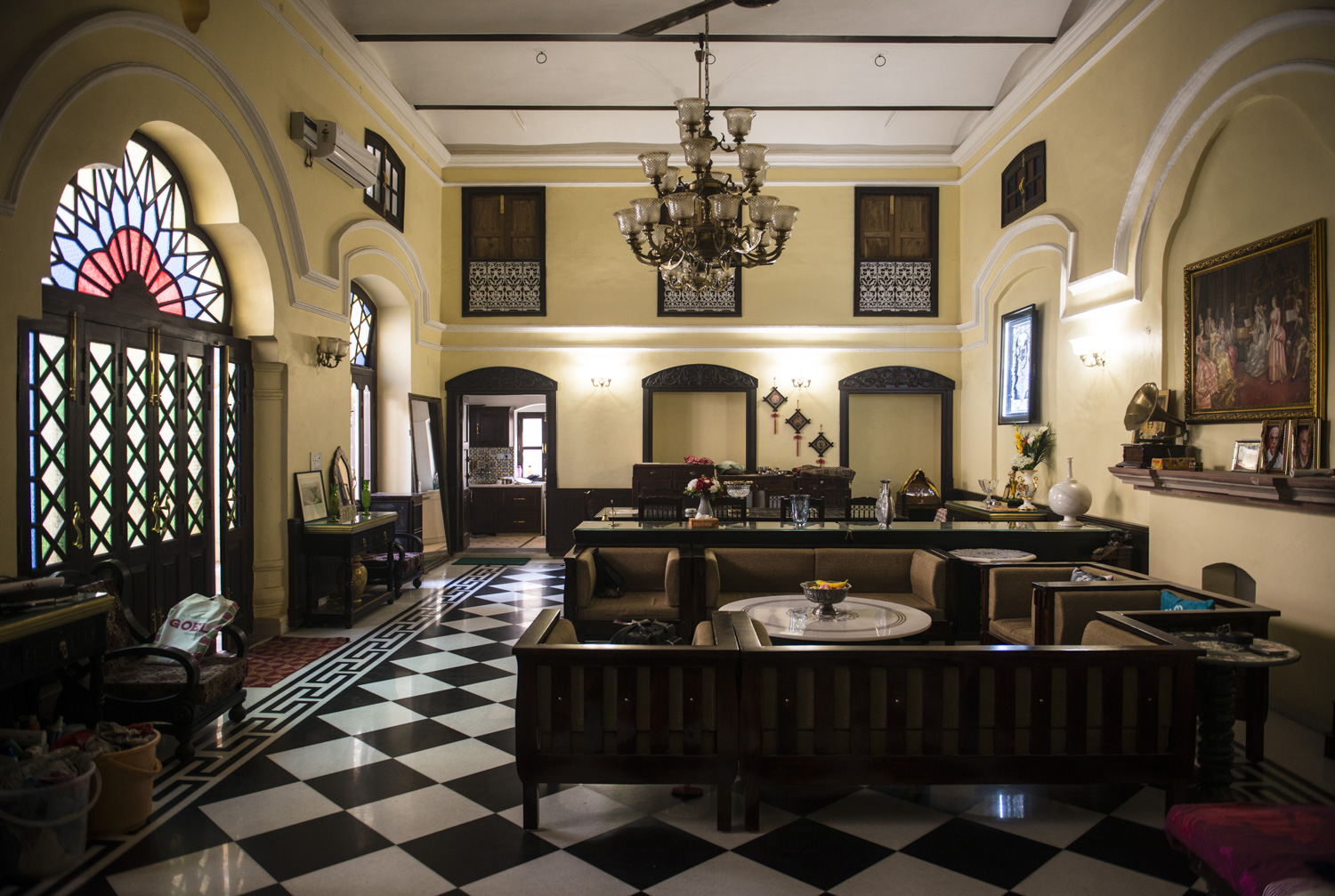 "Traditional and vernacular knowledge systems have been acknowledged as the key strategies for achieving climate-resilient communities. Our research on vernacular architecture and its adaptability has inspired us to focus on traditional materials and skills through hands-on workshops."
A decade ago, Aishwarya authored the book Vernacular Traditions Contemporary Architecture listing lessons from the vernacular which could be integrated into contemporary buildings to achieve sustainability. Hinna's work on the upper reaches of the Himalayas and in the Swiss Alps aims at socio-economic and anthropological perspectives to adapting vernacular architecture to contemporary life.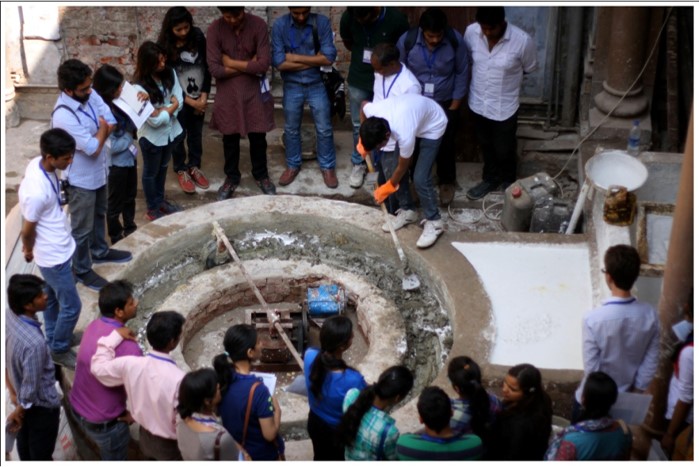 Restoration toolbox + C3: Codes Creativity Community
"A multi-disciplinary exchange between creative professional and coders to co-create a new product."
Building on the experience of The Haveli Project and the Manual for Homeowners for Conservation of Heritage Buildings in Shahajahanabad, Delhi, the Restoration ToolBox is envisioned within the framework of Jugaadopolis. The objective is to develop this website into a user-friendly resource, which will empower users, occupiers, and young professionals involved in the restoration on the ground, thereby making restoration transparent and accessible to everyone.
Indian Industrial Heritage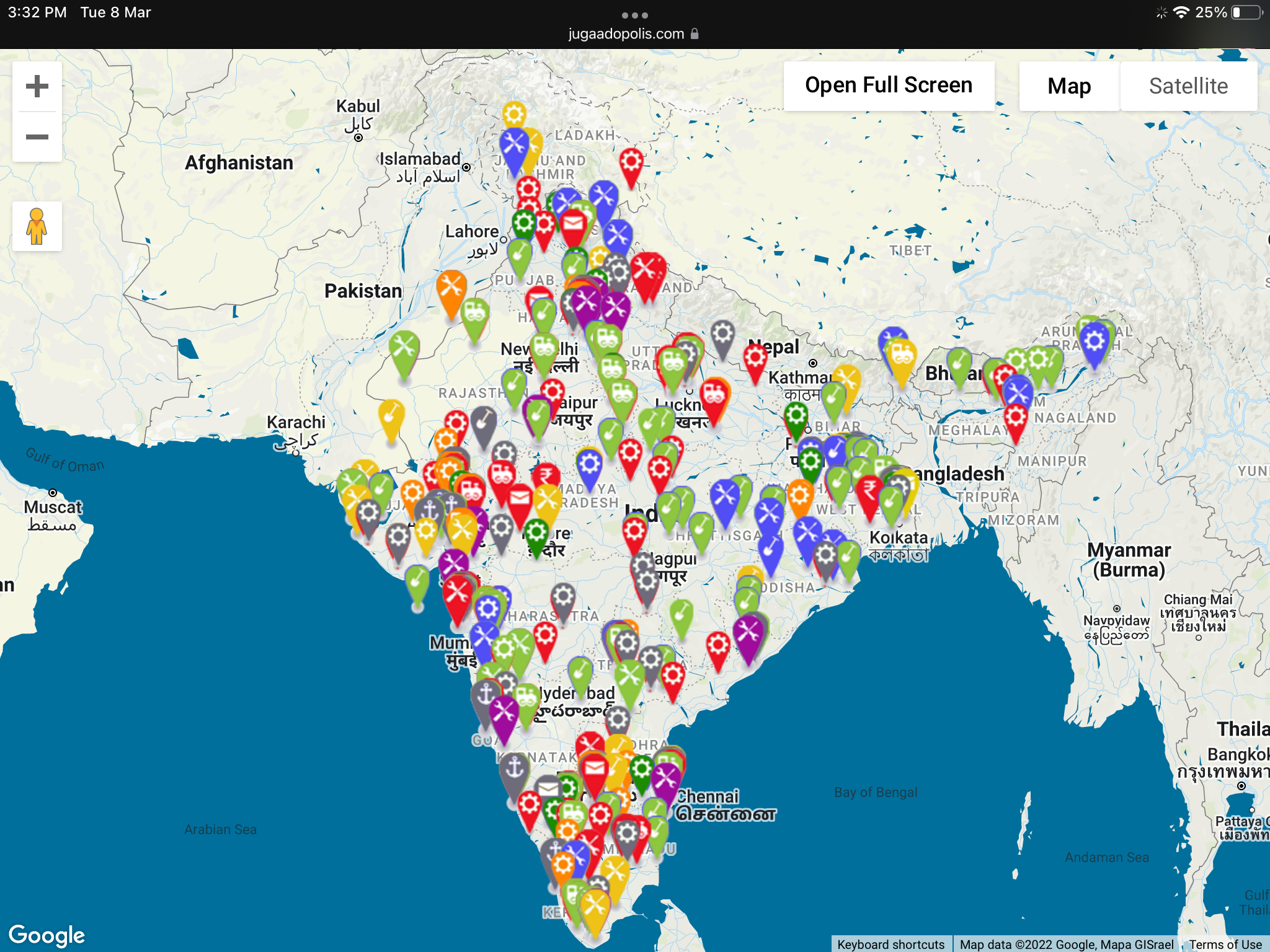 With continued efforts for over fifteen years, our team has worked towards documenting the industrial heritage of India. Our platform has mapped the tangible and intangible heritage relevant to the industrial evolution of our nation. With the help of the timeline assimilated, one can study, observe, and learn from all aspects of industrialisation that have affected the ecology of the country over the years.
This dynamic map can be used as a constructive educational tool to sensitise future generations about the impacts of industrialisation and its effect on climate.
'Boní Pann'
"Boni Pann" in Kashmiri means Chinar Leaf and signifies the sustainability of the leaf that changes colour in every season and brings a new perspective to life with each passing season. It epitomises inherent transformation and adaptability to changing circumstances. Our act of heritage making aims to re-examine and re-adapt traditions and culture so that they are relevant today.
The isolation of Kashmir valleys, induced by Article 370 and the Covid-19 pandemic for two years, helped maintain an environment of sustainability and self-sufficiency, resulting in residents becoming self-sufficient. Micro-economies such as these have been the product of self-evolution and indigenous human knowledge. By tapping into the knowledge system of self-sustaining communities, we, as researchers, want to understand this kind of "sustainism."
"The aim of this program primarily is to research and map the intangible and tangible heritage practices of a cultural community through the lens of sustainism."
The ethos of "sustainist" design is rooted in networks, connections, and local solutions with people at the centre. Researchers around the world are investigating the relevancy of traditional knowledge systems and practices to achieve sustainable development in the ever-changing world scenario that is characterized by the climate crisis, new-age problems, and unprecedented calamities.