Shree Designs, led by Kshititi Nagarkar, houses a team of dedicated hospital architects and healthcare consultants who are "Designing for Health" for twelve years. Based out of Mumbai, the team strives to create aesthetic, sustainable, and affordable facilities in the healthcare sector. Their mastery over the subject matter has helped many hospitals in optimizing their operations and eliminating the inefficiencies often encountered in the processes of care delivery. In the subsequent interview, Kshititi describes her journey and learnings while enlightening us with the best practices one must follow for healthier and sustainable hospital environments.
Shree Designs holds the legacy of building over 8 lakhs sq. ft. of healthcare facilities. How would you describe your journey- from the maiden years, the progression, hurdles, learnings, and achievements?
Shree Designs focuses on Healthcare Architecture. Our motto of creating healing spaces is a challenge that encourages us to push our creative and logical limits. It gives us immense satisfaction to be a contributor in an industry that is built around improving the well-being of people and is of national importance. This is what keeps us going!
We started off Shree Designs as a small team of Three. After six months of market research, networking and campaigning, we got our first big architectural project in early 2010. Soon we bagged two more projects, one in Pune and the other in Mumbai. Being a small team, we could dedicate our entire efforts and attention towards the projects in our hands. As a result, we could surpass the clients' expectations and deliver to their complete satisfaction.
At Shree Designs, we strongly believe in the dictum 'Form Follows Function. Accordingly, every project that we work on is function-personified, mapped and then aesthetically packaged. Gradually, our number of projects has grown along with our portfolio of expertise. We are blessed to have completed more than 25 projects of varying footprints in the last decade. The icing on the cake is that quite a few of these are cases where our esteemed clients for their subsequent expansions, repeated our services based on their good experiences.
Currently, Shree Designs has marked its presence across many cities within and outside Maharashtra and is looking to grow by leaps and bounds! Undoubtedly, none of this would have been possible without the sincere perseverance, passion and dedication of our staff along with constant support from our esteemed clients.
Can you tell us more about Curativiti? How is a turnkey model beneficial- both for you and your clients?
Curativiti is an Integrated Solutions venture powered by Shree Designs for the Healthcare Segment. It provides a one-stop solution for Designing and Execution due to which clients who are typically Doctors, are saved from the hassles of coordinating with multiple agencies. We get the advantage of capturing customer requirements – end to end, translating the details-oriented design exactly into execution parameters, and having more control on fit and finishing.
Hospital planning requires utmost sensitivity in terms of layout and planning. How can architects and healthcare planners ensure that the functionality of a hospital remains at the forefront, especially in a post-pandemic world?
The pandemic has made people understand the importance of functionality in a design. Requirements like social distancing which hospitals were always required to follow have become mandatory. In the new normal, healthcare architects and planners need to sensitize the clients on factors related to 'patient-centred care' and include them in designing every area in the Hospital. The key is to create designs that have flexibility yet standardization. This creates leverage for healthcare providers to orient as per the periodically changing needs of patients and the facility.
Another aspect of high importance for the future is 'Air Quality', particularly in the post-pandemic world. While recirculating air has become the default in our buildings, ventilating with outdoor air is vital to dilute airborne contaminants and decrease disease transmission rates. For buildings without heating and ventilation systems, another option is simply to open windows to let in more outdoor air.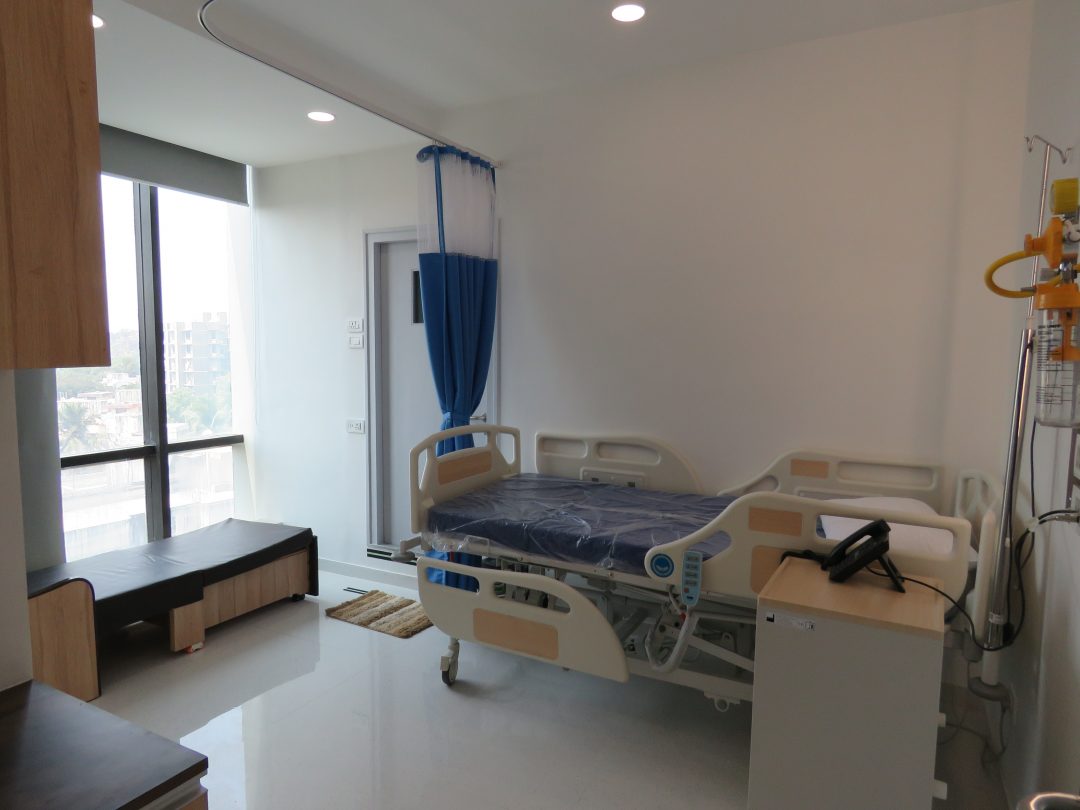 Post-pandemic, how will technology impact the architecture of hospitals worldwide?
Post-pandemic technology will need to facilitate the emerging requirements of patients and clients, primarily giving extra comfort on health and hygiene. Hence, every aspect of architecture and design will be required to incorporate technical features in this regard. To continue with the earlier example, air conditioning technology will need to be configured to incorporate fresh air circulation and also have inbuilt filtration mechanisms like UV filtration. The design of entrances will be required to embed contactless technology for the entry and movement of people. The dichotomy of space utilization versus social distancing can be handled through management systems. These can reduce the long waiting lines. This thus reduces the need for exceptionally large waiting spaces as well as preventing crowding of people.
A lot of anti-viral materials and products were launched in the wake of the pandemic. What are a few finishes or materials that are here to stay?
The effects of the pandemic are going to stay for a long time in minds of people as well as on facilities. Initially, there were temporary actions taken to incorporate antiviral materials and products for Covid Centres but with subsequent waves, the actions have got the nature of permanency and have extended across hospitals and healthcare setups. The good news is that healthcare grade finishes have been available for quite a few years, right from floorings to ceilings. Going forward Anti-Viral as well as Anti-Bacterial types of products will be used for all major areas susceptible to the spread of infections. These products will include Floorings, Laminates, Curtains, Beddings and Anti-Viral coatings for various surfaces.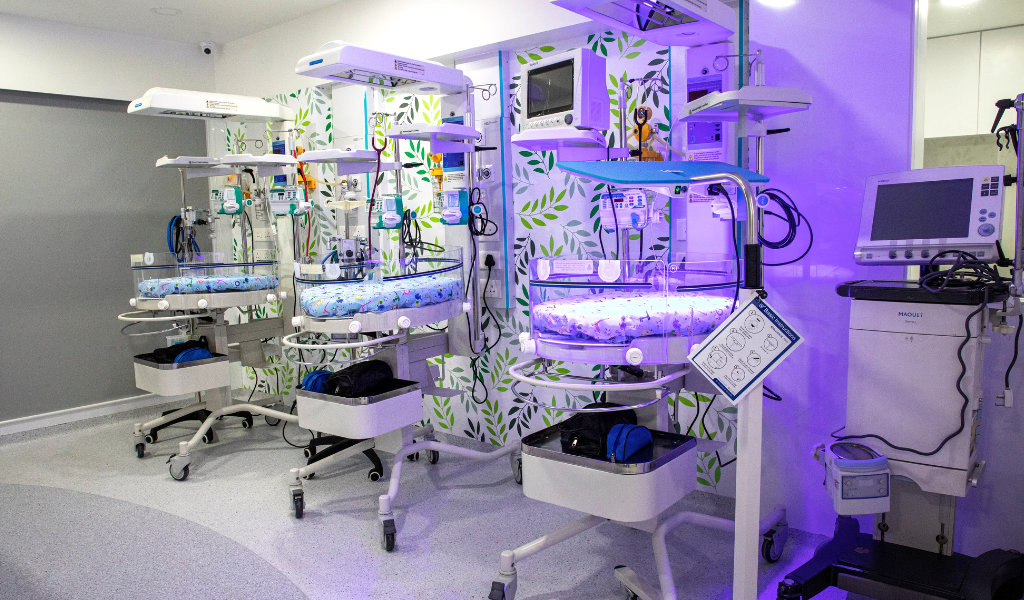 By and large, all sectors of the economy have felt the sting of the pandemic and the following financial downsides. How can hospitals be designed in an energy-efficient and cost-effective manner?
Healthcare is a constantly evolving space, in terms of technology, both in operations and equipment. Every year, newer and more advanced devices for surgeries are introduced to the doctors thus, it keeps constantly evolving the way they perform medical procedures and provide care. Over the years, we have seen complex surgeries transforming to keyhole surgeries and the duration of stay of the patients in the hospital during recuperation, reducing significantly.
The starting point for us is the proper juxtaposition of healthcare spaces, in terms of function, to achieve operational efficiencies. I believe that we need to design these spaces to be less intimidating, more humane and should support quicker healing. We ardently follow the principles of 'Patient Centred Care' to keep the patient in focus within and outside of the facility.
'Patient Privacy', 'Design for Positive Distraction', and 'Themed Interiors and Concepts,' are a few other principles we employ to engage the patients' minds.
Our innovations revolve around – design of lighting and acoustics of the indoor space to cater to the sensitivity of the patient. Design to control and contain infections within the facility by bringing in the latest concepts, green materials, flexibility in design, design of modular spaces for multi-functional use that cater to the growing and shrinking demand depending on such viral surges. With that in our minds, at Shree Designs, our source of innovation doesn't come from our focus on creating hospitals. It comes from our mantra of Creating Healing Spaces!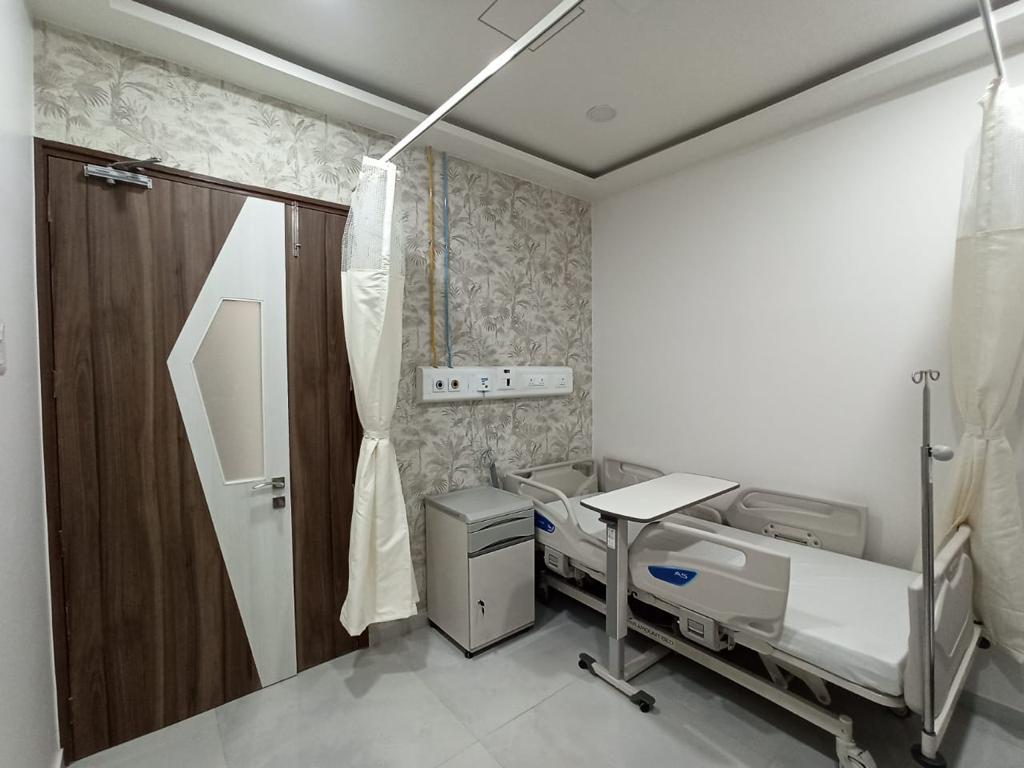 The cost-quotient is always crucial in hospitals, especially in a developing nation like ours, where limited budgets come roped to many projects. Can you please highlight a few sustainable strategies that can effectively reduce the operational costs of hospitals?
It is thus important to Design Sustainable Hospitals to improve operational efficiency and reduce working costs. 
High-Efficiency Fittings
High-Quality Patient care can be ensured by the use of Energy Efficient Equipment – for Electrical and Air conditioning. Non-stop patient care can be ensured by continuous power supply routed through UPS to the critical medical equipment and provision of generators for a 24X7 electricity outage.
Building Orientation and Ventilation
Solar heat gains can be controlled by the sensible sizing and positioning of the window surfaces taking the orientation into consideration.
Improving Indoor Air Quality
Providing clean, filtered air and effectively controlling indoor air pollution through ventilation are two key aspects of maintaining good air quality. High-efficiency particulate air (HEPA) filters, in particular, are highly effective in filtering out harmful pathogens and are strongly recommended in areas housing immune-compromised patients.
Adequate ventilation rates as per JCI standards and regular cleaning and maintenance of the ventilation system are critical for controlling the level of pathogens in the air. The operation theatres and ICU set-ups in particular need to have a minimum 2-stage filtration system. The patient rooms may/may not have air conditioning but necessarily would have ventilation prescribing to the requisite air changes.
Conserve Water and Electricity
Take advantage of gravity flow where possible for the distribution of water supply. Use rainwater harvesting or a groundwater recharge system – which is mandatory to be provided for hospitals. Installation of a sewage treatment plant. Reuse storm-water or grey-water for non-potable applications.
Solar Power
As the costs of renewable energy technologies fall, they are more affordable for health facilities, both as a primary or backup energy source. This is particularly true in the case of photovoltaic (PV) solar power. Including solar panels or photovoltaic cells on the roof will thus generate electricity. It will also heat water for hospital use from the sun's energy. Alternatively therefore the panels could be used to generate power for back –up lighting or street lighting. 
How can the spatial experience of a patient be enhanced with design inputs? What design principles and strategies can be adopted at grass-roots levels to make hospital patient-centric?
Volumetric proportions
Spaces designed with proportionate volumes help create an environment that feels safe, comforting and stable.
Effective Lighting
Allowing Natural sunlight to penetrate a structure helps brighten up the space which then makes the space look spacious. The distinction between daylight and electrically lit spaces is significant. Daylight intensity levels are in the range of 10,000 to 40,000 lux. Similarly a brightly lit interior averages between 300 and 500 lux. Daylight can thus reduce a patient's post-surgical recovery time. The human biological clock or the circadian system plays an important role in maintaining well-being. Studies show that "ICU psychosis", a state of delirium experienced in critical care environments, is dramatically reduced when spaces are day-lit.
Artificial Lighting also has a profound effect on the whole ambience and feel of the space.  In today's world, we get various temperatures of artificial lighting. White lights give you a bright commercial feel. Daylight gives you a bright yet homely feeling whereas yellow lights give a muted ambient cosy feel. 
Enhanced Ventilation
Maintaining a good indoor quality adds to the quality of freshness for the users. This is especially true in places where people stay for longer durations like Hospitals, Old age homes, etc.  Openable windows which let in fresh air or a system that allows the flow of fresh air thereby affecting the required air changes will positively affect the energy of the space.
Natural Elements
Humans being a part of the very nature are unknowingly strongly influenced by it. Trying to merge natural aspects like planters, trees, landscapes, flowers through presence or visuals in the experience of space, makes a person feel more connected to nature and helps promote calmness and healing. Large windows that allow connection to nature thus helps boost positivity in the spaces
Colour Therapy
Colours play a crucial role in adding certain energy to the space. This includes using cool palettes in places that need calmer ambience to help boost recovery. Similarly warm palettes can be used to enhance enthusiasm in spaces. Using the right colours at the right places to enhance the purpose of space gives a completely different meaning to the space altogether.
Shree Designs
Email: info@shreedesigns.in
Contact: 9136181945
Fortis BMT Room

Fortis BMT Room – Utility Unit

NeoBliss Newborn Care – NICU

NeoBliss Newborn Care – NICU Consulting Room

Surgical Speciality Oncology Hospital – ICU

Surgical Speciality Oncology Hospital – Lobby

Surgical Speciality Oncology Hospital – Single Room

Symbiosis Speciality Clinic – Cath Lab

Symbiosis Speciality Clinic – Single Room
Biltrax Construction Data is tracking 17000+ projects on its technology platform for its Clients. Email contact@biltrax.com to subscribe and generate business leads.