The Architecture, Engineering, and Construction (AEC) industry is a dynamic space that is drastically evolving with the advent of technology. Modern visualisation tools, modelling, and prototyping are redefining architecture and design. Time and again, the conventional ways in architecture have been replaced by flamboyant discoveries. The latest addition to this is parametric design. This futuristic design style challenges simplified geometry by exploring a complex variety of forms.
Parametricism focuses on free-form or abstract architectural designs. Curvilinear geometry, irregular shapes, and forms, sweeping lines are the staple elements of parametric architecture. The idea of such out worldly design is to support the modernised outlook of urbanism by an energetic architectural form. With the intent to create adaptable and inter dependable designs, parametricism can be extended in the fields of interior design and fashion. It is considered that with computational aid, parametric architecture can create the impossible.
The History of Parametric Architecture
While the term "parametric architecture" sounds relatively new, its characteristics and applications can be traced back to as early as the 19th century. During the conceptualization of Antonio Gaudi's most celebrated works La Sagrada Família, models with hanging chains were created, which when flipped create the structure of a building.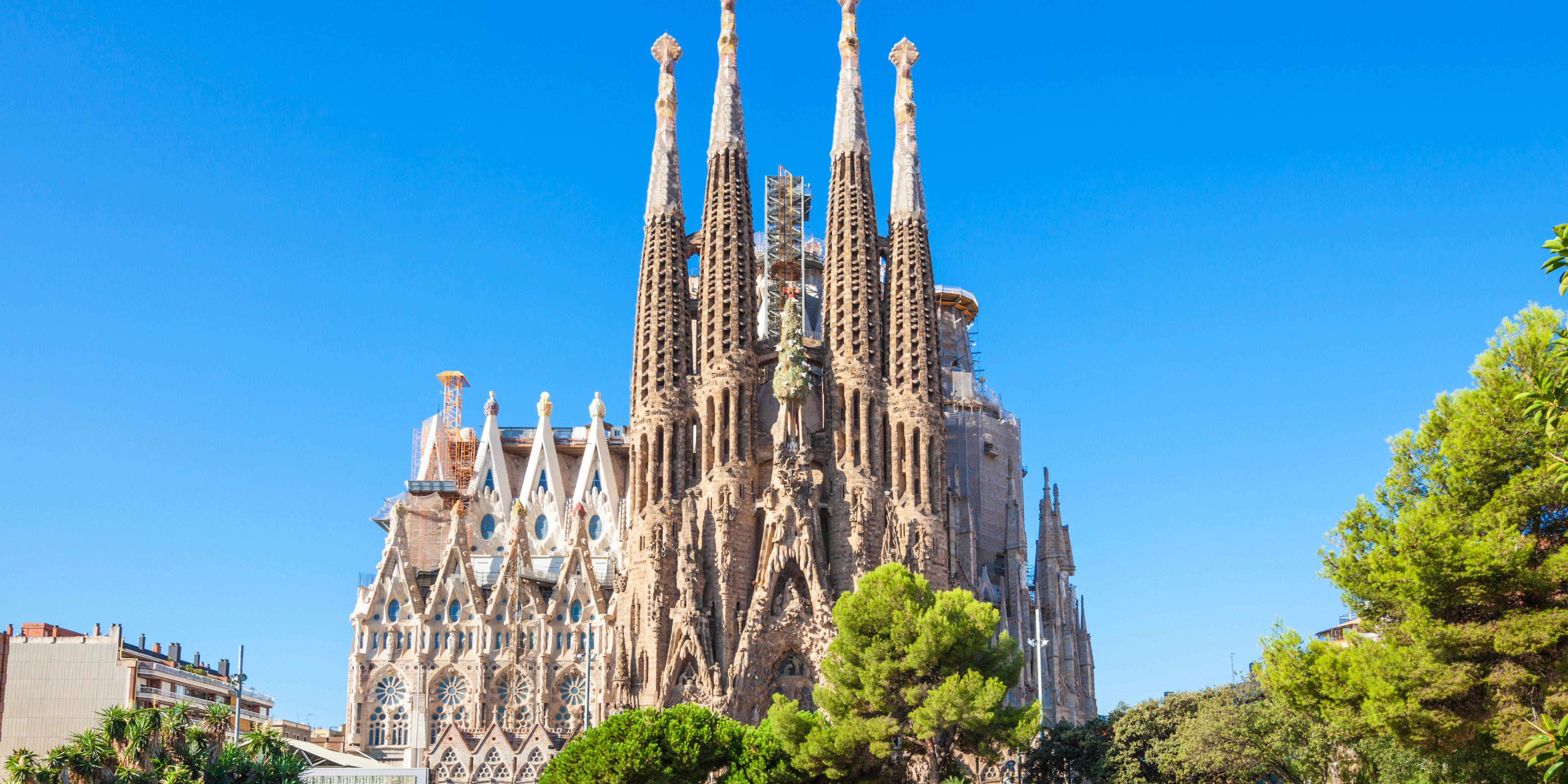 In the early 1960s, architect Luigi Moretti analysed spatial relationships by developing a set of parametric mathematical equations. These equations are considered to be used for the urban planning of Rome. It is believed that Moretti himself coined the term "parametric architecture".
Sketchpad is contemplated to be the first computer programming company by Ivan Sutherland that leveraged mathematics and parametric equations. In 1989 NURBS (Non-Uniform Rational B-Splines) was developed which birthed three-dimensional modelling software products. The initial version of these software programs invented the geometric operative words of "wrap" and "fold" which formed the basis of parametric designs.
These NURBS modelling systems are the most commonly used programs in contemporary parametric design. The architectural style of architect Zaha Hadid can be considered as a blend of parametricism and deconstructivism. The Heydar Aliyev Center by Zaha Hadid Architects is a stellar example of parametric building design.
Visualisation and Structuring Parametric Designs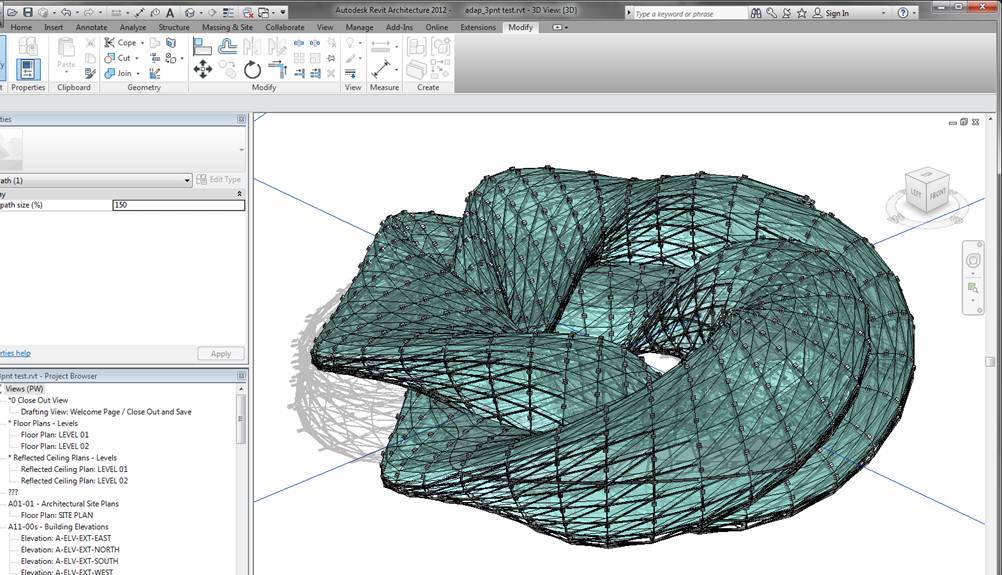 Computerised algorithmic thinking is fundamental to parametric architecture. The design dimensions are converted into parameters, based on which, the modelling software provides a variety of design options. Every dimension is designed keeping material, access, and structural integrity in mind. The sculptural design thus evolved is full of complex forms, but also functional and conducive to human circulation.
Parametric modelling acknowledged design constraints and building laws by interpreting them as numeric values to change the form of the model. Such design guidelines are used to identify a building's shear analysis, moment, and form. They can help in determining the shape and size of the building's structural elements. Software such as BIM, Rhinoceros, Grasshopper, and SolidWorks are great for parametric visualisation.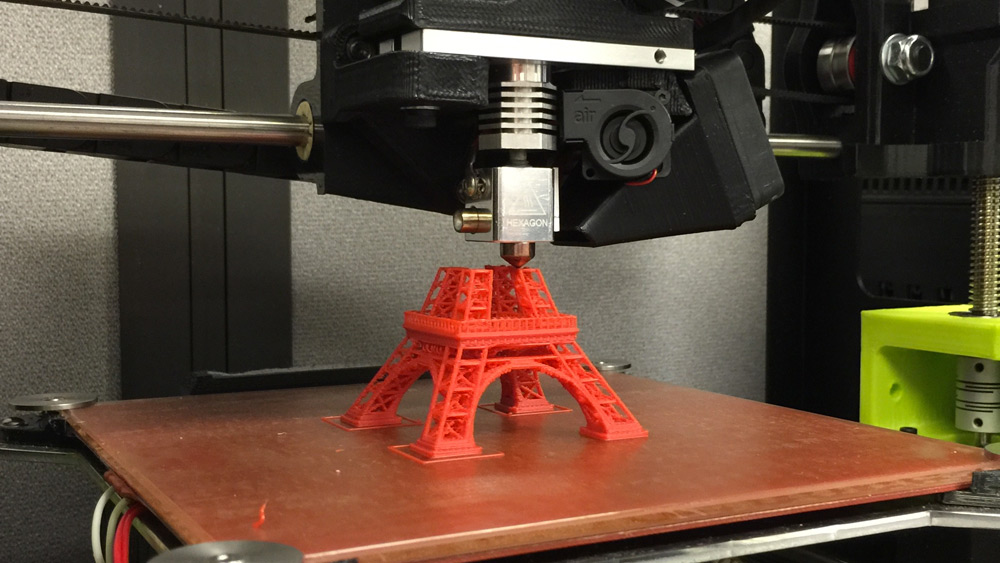 The construction of these complex parametric designs is as technologically advanced as its conceptualization. 3D printing is a prominent construction tool in parametric architecture. The process of 3D printing involves creating a three-dimensional physical model by successively laying down thin layers of building material. Usually, parametric designs are constructed by repetitively arranging modules.
Parametric Architecture in India
Parametric architecture is a relatively new concept in India. However, with the international exposure to design, many new-age architects have adopted the concept by implementing it on a smaller scale and many architectural practices in India are now embracing parametricism as the future of building design.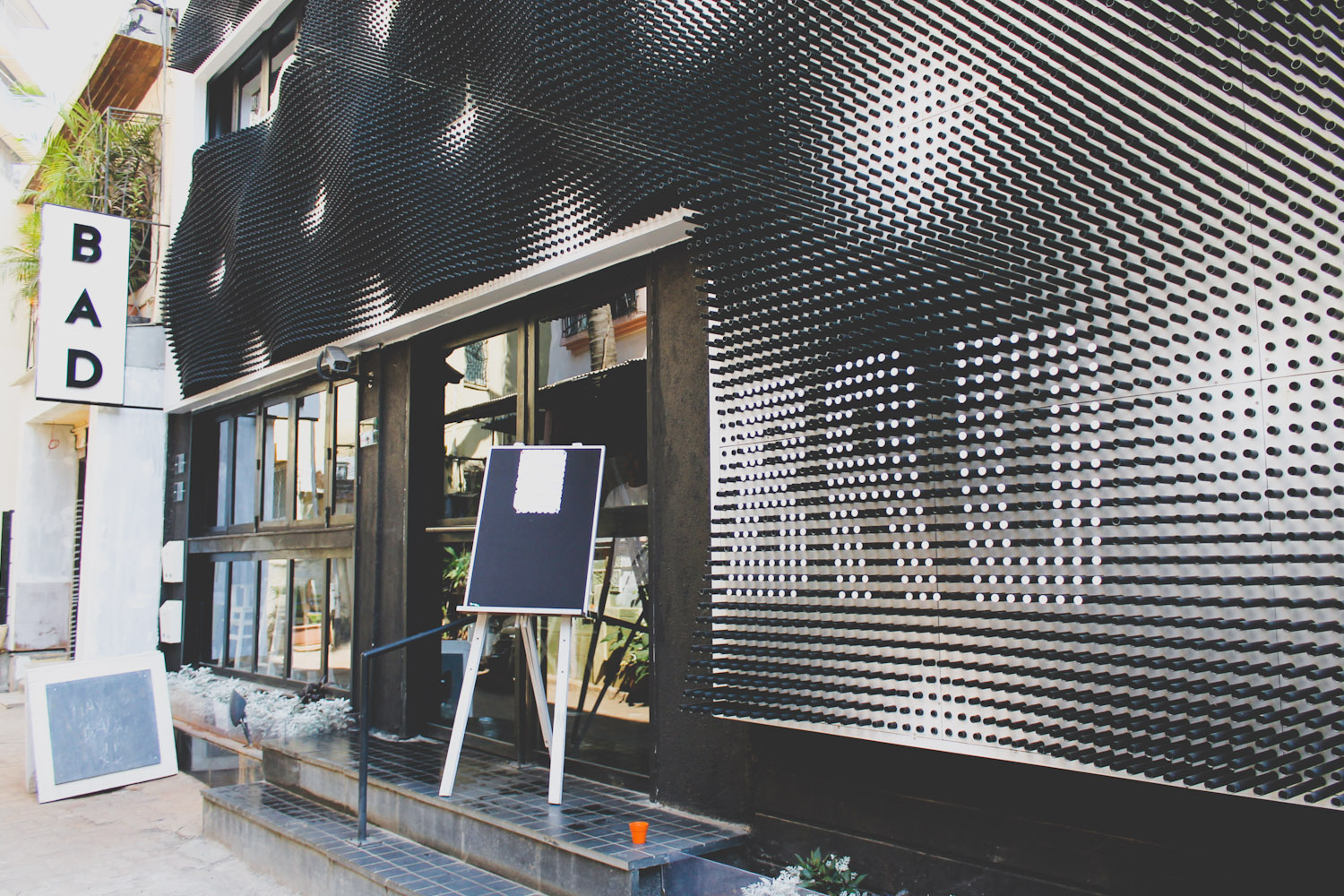 The works of architect Nuru Karim are exemplary for parametric architecture in India. His design firm Nudes is based out of Mumbai. The firm closely works towards cross-disciplinary facets of computational design, architecture, and art. The Bad Café in Bandra, Mumbai is a parametric building designed by Karim. The building has 25,992 recycled PVC electrical conduits installed in its structural anatomy. The structure envelopes a black cylindrical skin made of conduits that are grafted into CNC'd aluminium composite box panels. The porous building facade allows the building to breathe, blending indoor and outdoor spaces. The project depicts truth to material and rough tactile textures.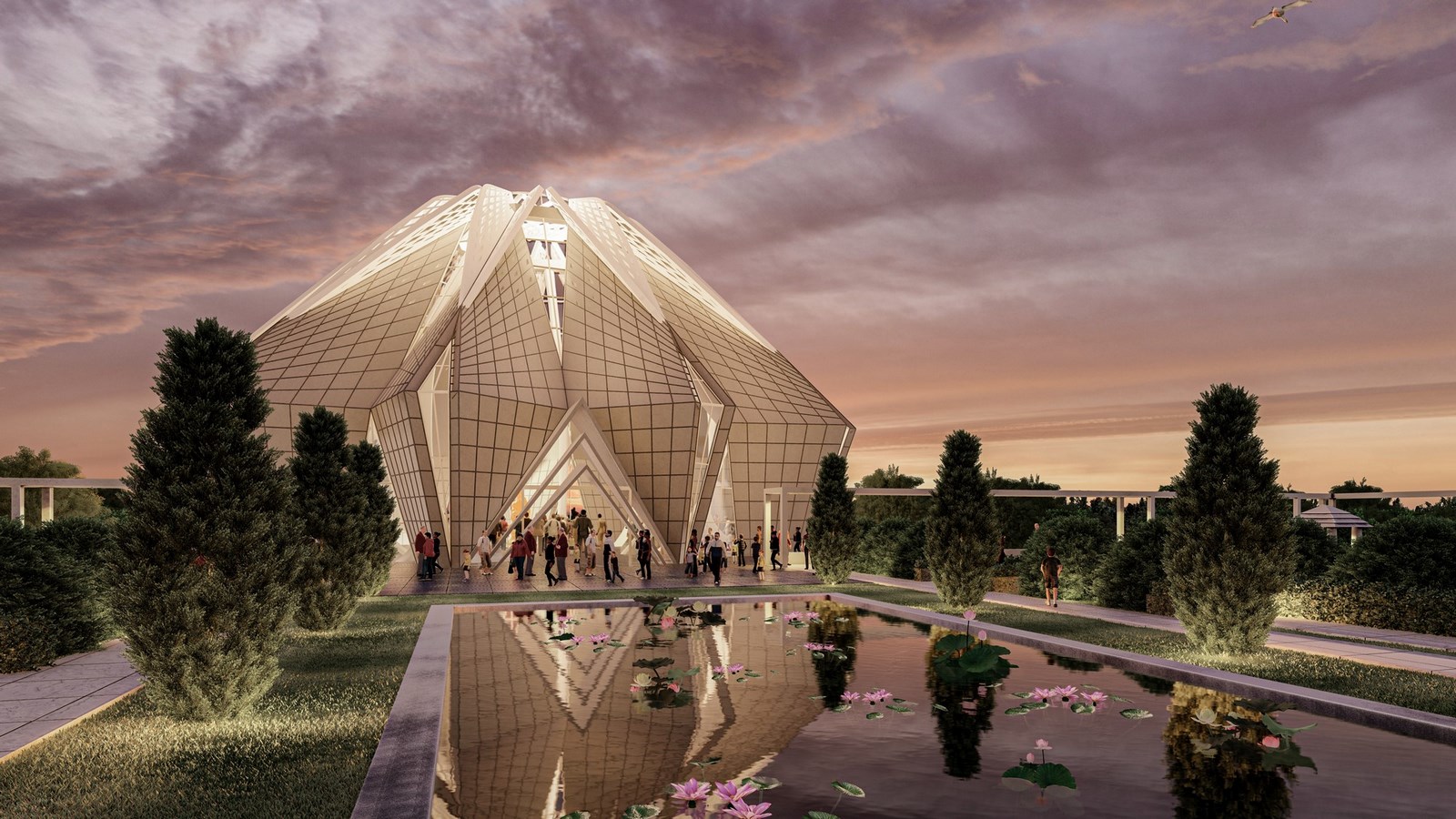 The Sai Baba temple design proposal by rat[LAB] and Shilpa Architects in Chennai is a good example of how parametric architecture is helping redefine contemporary religious buildings. The structural geometry is that of a three-dimensional polyhedron formed by an arrangement of eleven polygons. The temple design embraces the vernacular art, culture, and tradition of Tamil Nadu. The building facade will map daylight, solar heat gain, and the light and shadow play within the building. The tiling pattern in the main sanctum is based on the mathematical looping system. The system strengthens the verticals of the hendecagon to form an intersecting space geometry. The temple is a long-span shell-like structure proposed as a double-fold origami by the designers.
Technological advancements through tools such as 4D printing are elevating the scope of parametric architecture in India. Parametric designs are versatile because they can blend with nature while making an impressionable statement. As quoted by the French architect Jean Nouvel, "Each new situation requires a new architecture" and parametricism seems to be it for the contemporary world. 
Sources:
Disclaimer: The information contained herein have been compiled or arrived at, based upon information obtained in good faith from sources believed to be reliable. The opinions expressed within the content are solely the author's and can be subject to change. The image featured in this article is only for illustration purposes. If you wish the article to be removed or edited, please send an email to editor@biltrax.com