Indian architecture has always found ways to incorporate art and its depictions into its buildings. Rahul Mistri, the design lead at Open Atelier, Mumbai is drawn to exploring such traditional artwork that reconnects modern architecture with its roots. He deconstructs traditional building methods in order to meet the architectural requirements of modern spaces. In a candid interview with Biltrax Media, he stresses the importance of reinventing traditions to reach international aesthetics sustainably.
What has shaped the principles and philosophies of your work? How did your background and journey influence your work?
The Open Atelier design language comprises statement interiors with meticulous detailing derived from a rooted understanding of urban necessities. With interesting and astonishing international level aesthetics, we believe in producing bespoke and unconventional design solutions for every project.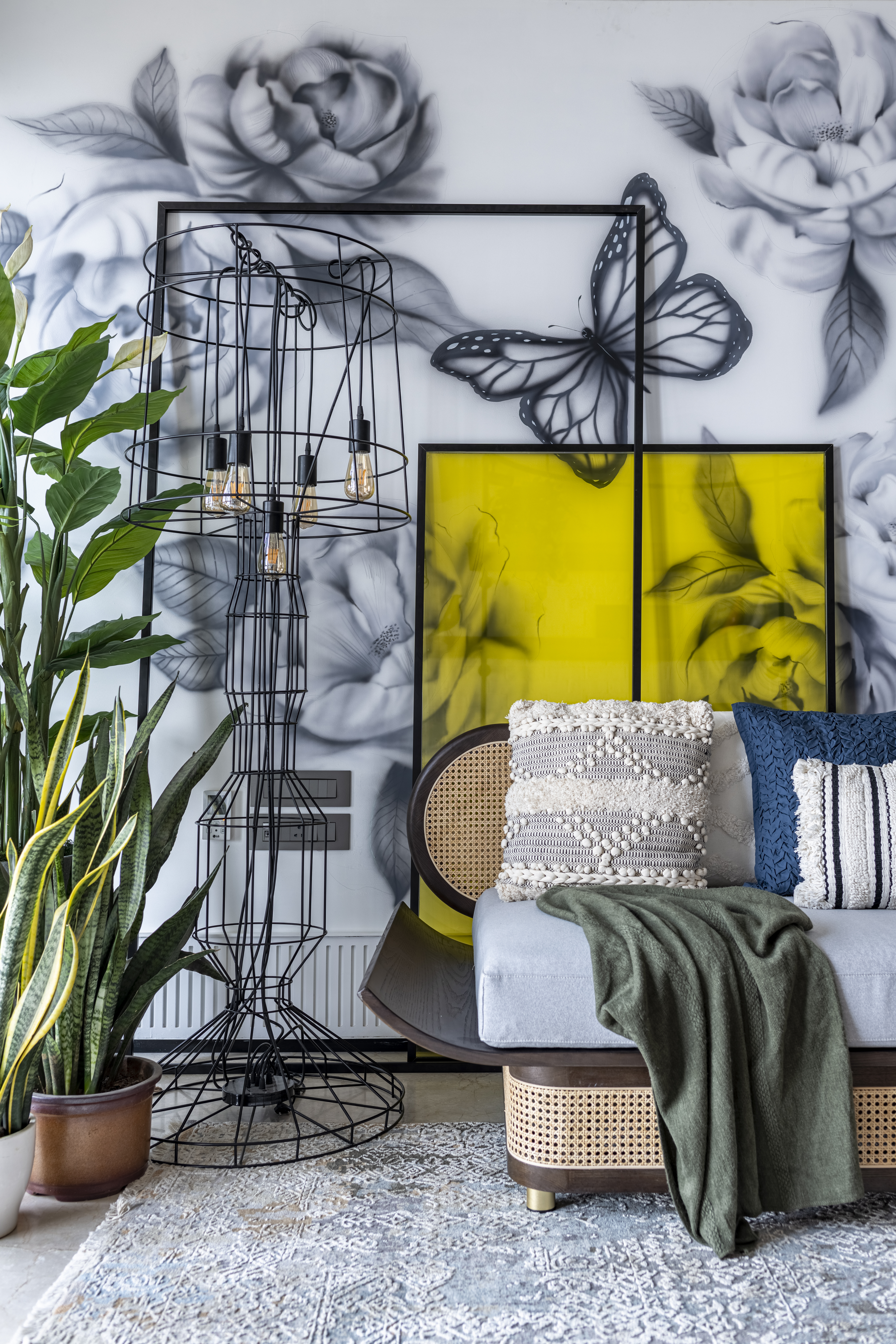 The application of traditional building practices to modern construction remains contested. What major challenges hinder the continuity of traditional built practices in contemporary spaces?
One of the challenges that traditional building techniques have is aesthetics. Transitioning from a traditional to a contemporary design setup in terms of look and feel can be tricky, but equally exciting. It offers the opportunity to explore uncommon material palettes that result in beautiful design solutions.
What are some of your favourite traditional construction methods or materials for each of the following?
For Flooring
Using more than one Natural Stone and Metal Inlay in Concrete are two options that work extremely well for residential flooring and can help achieve a simple yet classy look to the space. On the other hand, Patterned Cement finish tiles can be opted for design offices to provide a rustic look.
For Wall Finishes
Elements like Jharokhas with intricate detailing but in bright and pop colours can bring a transitional look to your spaces.
For Wall Art
Murals and hand-painted illustrations add a personal touch and character to a space.
Working with traditional techniques demands an understanding of natural materials. Handwoven rattan elements for furniture shutters, macramé window treatments, use of natural textures for decor objects, and hand-painted tiles in polished finishes for private spaces are a few more ways to celebrate rural methods and techniques of construction for interior design solutions. 
You work with many artisans to explore rural Indian methods like jute stitching, macramé, and Warli-art. How important is it to have this unmediated and direct approach with these craftsmen who are involved in this artistic process?
It is extremely essential to collaborate with artists directly to produce organic and honest design outcomes.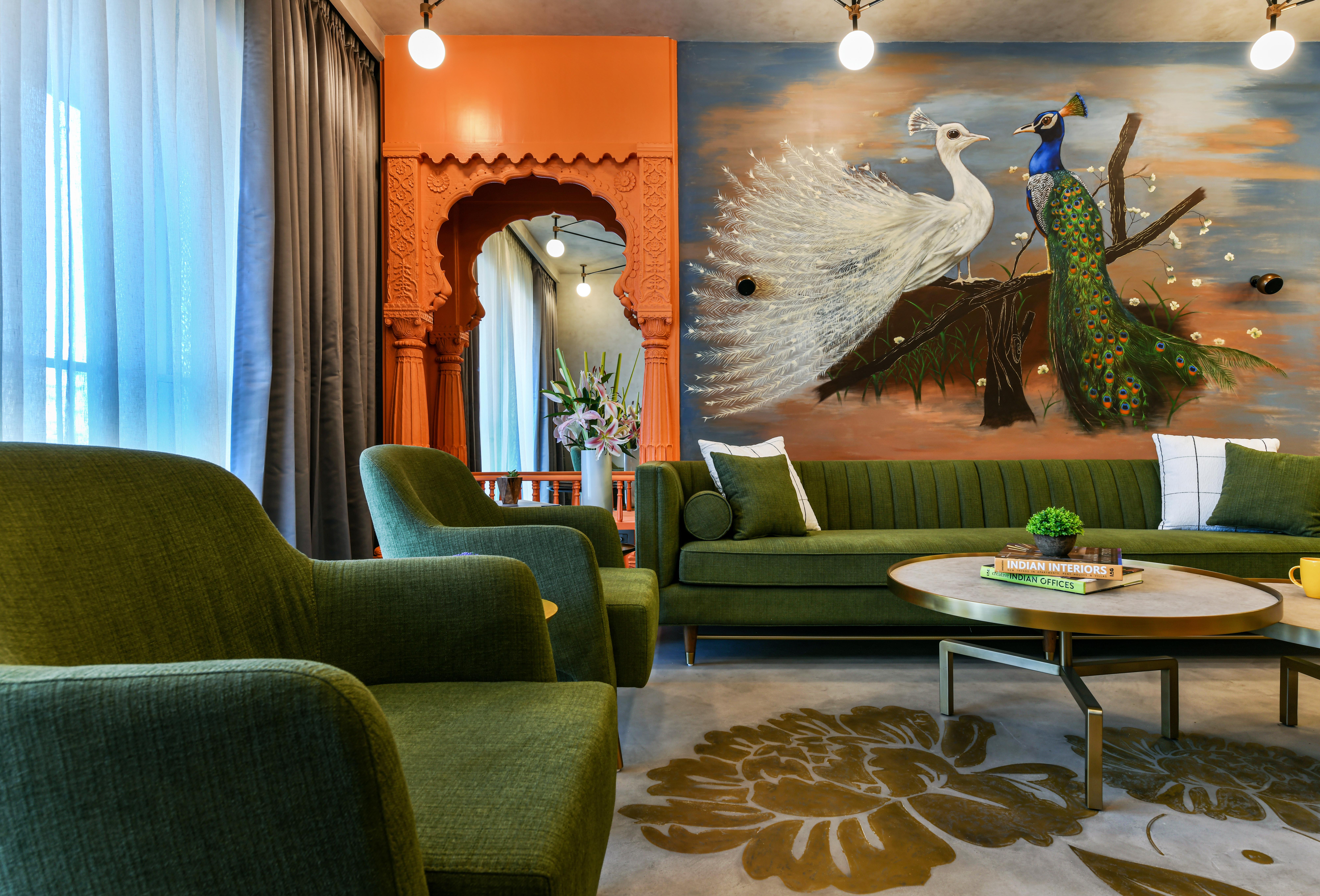 What role does technology play in making traditional building systems relevant for today?
Technology plays a significant role in bridging traditional narratives to modern lifestyle requirements.
How can architects disseminate and promote "A Swadeshi Movement" for the design and build industry in India?
The cultural diversity within every state of India reflects in the construction methodologies. Celebrated globally, we can undoubtedly replicate the Indian treasure of creative techniques from art to architecture into current design solutions. With research and strong detailing, we can portray these organic and rich ideas in dynamic ways for diverse typologies. 
Visit: www.openateliermumbai.com
Email: info@openateliermumbai.com
Contact: +91- 9821778100