Healing is a process that involves constant effort. As the noted researcher and author Esther Stenberg quotes, "If a place can make you happy, can it also make you well?" she recognises healing as a deliberate holistic effort. Healing is considered a combined result of medical, social, and physical infrastructure that improves the patient's health. This is because healing is the last leg of a healthcare system preceded by precaution, diagnosis, and treatment.
These three stages require more involvement of medical equipment and facilities than healing by itself. Healing is a post-treatment or post-operative attempt for resuming regular life affairs. For low-risk diseases or disorders, a medical facility can cater to the patient's healing, but in the case of chronic health conditions, a rehabilitation centre is considered suitable.
The Purpose of Rehabilitation Centres
Rehabilitation helps to minimise or lighten the disabling impact of chronic life-altering diseases and experiences. It equips people with self-care and management strategies to cope with physical and mental ailments. A rehabilitation centre is built to aid these healing efforts through therapeutic sessions. Rehabilitation centres extend their services to a variety of patients, and are universally accessible. Survivors of physical and mental abuse, trauma, and chronic illness resort to rehabilitation centres for helping them gain control over their life. 
How Architecture Helps in Healing
The interdependent relationship between psychology and architecture has been a widely explored spectrum. Architecture has the ability to evoke emotions through the use of forms, colours, textures, and patterns. It stimulates the human senses with a volumetric play of solids and voids. Rehabilitation centres establish the process of think-feel-act in an attempt to accelerate patient recovery. A salutogenic approach to architecture stimulates the natural recovery of health with the assistance of behavioural psychology. This design approach enhances the patient's comprehensibility and mindfulness of life.
While every rehabilitation centre is designed exclusively for its users, certain design elements remain common to all. A rehabilitation centre is considered to be a home away from home and is therefore designed for comfort. This helps in reducing the social anxiety of patients by creating a home-like spatial familiarity. The furniture layout and use of materials of the centre can be designed in a manner to encourage interaction. Technology can be leveraged for conducting Virtual Reality and Augmented Reality based therapy sessions. Planning for activity rooms for meditation and exercising to strengthen the mind and soul are fundamental to rehabilitation centres.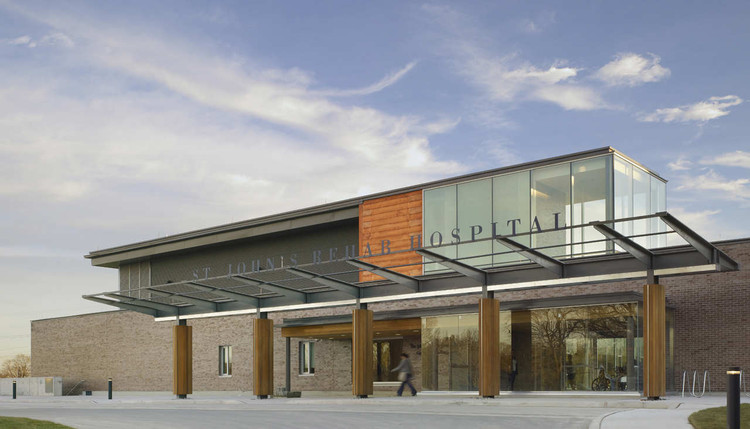 A rehabilitation centre is usually designed with the idea of integrating indoor and outdoor areas. Spaces such as courtyards, amphitheatres, and atriums are integral to the planning of rehabilitation centres. Such spaces are essential for hosting group therapies and outdoor sessions. They also help in zoning the centre and creating a seamless blend of public, semi-public and private spaces. A free-flowing layout also ensures that the users feel in control of their environments and that the surrounding is not dominating them.
A biophilic approach to design is considered the greatest healing agent in rehabilitation centres. Rekindling the bond with nature helps in confidence-building and socialising. Designing the site with prevailing local trees and plants will attract birds and butterflies to the site, which will help in cheering up the centre. Flowering trees can add the necessary youthfulness and vibrancy to the place. Organic farming can also be a part of an integrated rehabilitation module for suitable users. Inviting natural light into the centre through well-lit corridors, skylights, and colonnaded passages can stimulate a positive spirit in the patients.
The Design of Contemporary Rehabilitation Centres
Contemporary architects have recognised the need for a well-rounded approach to healthcare planning. Today, rehabilitation centres are being designed in a way to house necessary medical facilities along with a formidable social infrastructure to support the emotional needs of the patients.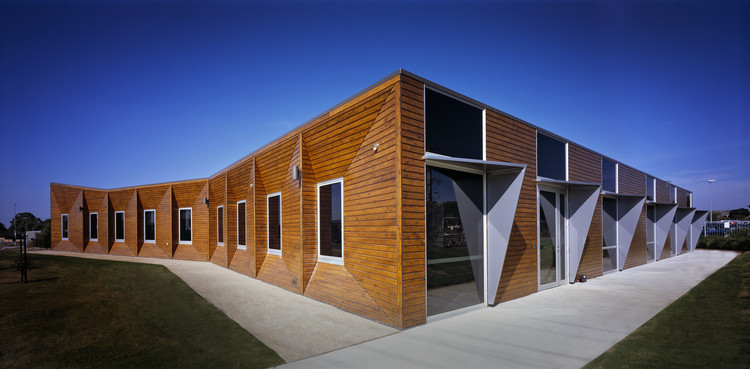 The Belmont Rehabilitation Centre in Australia offers a rehabilitation programme within a residential setting. Built-in 2012 by Billard Leece Partnership architects, the primary objective of the centre is to prevent the further disability of patients by reducing the chances of relapsing. The building form and its material palette engage with the surroundings through the adoption of sustainability.
Wood is extensively used in construction as a natural material with versatile colour, grain, and texture options that assist in user expression. The facade is adorned with recessed windows that share the elevation and provide a view of the adjoining garden areas. Courtyards and mobility gardens on-site provide the necessary space for recreation and social engagement.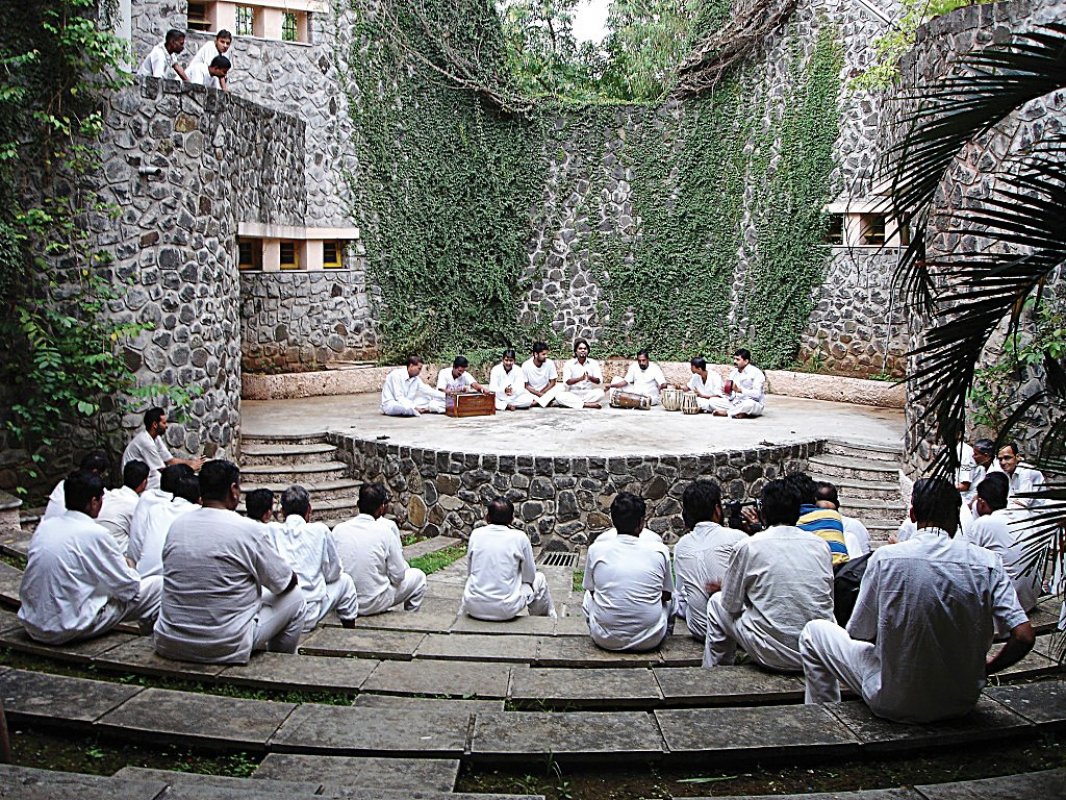 The Muktangan Rehabilitation Centre in Pune is a fine example of healing architecture residing on a contoured landscape. Designed and constructed in 1986 by architect Shirish Beri, the centre is built for the purpose of rehabilitating drug addicts in society. The centre is planned as a conglomerate of open and built spaces. The common spaces represent a mixed use of materials to stimulate the sensory cells of the patients under rehabilitation.
A combined use of stone retaining walls to hold the contoured land and transparent glass create a juxtaposition in design, Common areas in the centre are naturally lit and ventilated. The facade of the building adorns stepped balconies that run along its perimeter, overlooking the Western Ghats. An amphitheatre planned at the centre accommodates 150 people for the purpose of therapies and social gatherings.
Designing rehabilitation centres demands an in-depth understanding of the human psyche. The architecture of healing is a socio-spatial niche that is an innate element of society. It helps people to identify hope in a delusional intangible space. Therefore, planning holistic rehabilitation centres is a cornerstone for the global healthcare infrastructure.
Sources:
Disclaimer: The information contained herein have been compiled or arrived at, based upon information obtained in good faith from sources believed to be reliable. The opinions expressed within the content are solely the author's and can be subject to change. The image featured in this article is only for illustration purposes. If you wish the article to be removed or edited, please send an email to editor@biltrax.com