Rethinking urban design in Crowd Management is the need of the hour. The COVID-19 pandemic has brought a dynamic shift in global lifestyles. Social distancing along with contact-less communication has become quite the norm. As the world continues to strengthen its healthcare infrastructure, countries with a high population density continue to be severely affected by the pandemic outbreak. The phenomena of an exceeding number of people occupying a confined area make it difficult to abate the contagious virus. While temporary depopulation and relocating are proving as effective strategies for social distancing, crowd management at public places is still an alarming issue. 
Why does India need a Crowd Management Plan?
A pandemic can take years before it completely dissipates in human societies. This implies that India needs to follow a COVID-appropriate behaviour to ensure virus transmission is regulated and ultimately controlled to allow for a bare minimum or no transmission. The country is all heart for socializing events, gatherings, and festivities. Considering that India is home to people from various religions, the country celebrates festivals throughout the year. These celebrations demand travelling, meeting, sharing, and greeting, inherently making all these festivals and celebrations a people-centric affair. At such times having a crowd management system in place would be critical to curb a potential spike in cases and curb community transmission of the virus.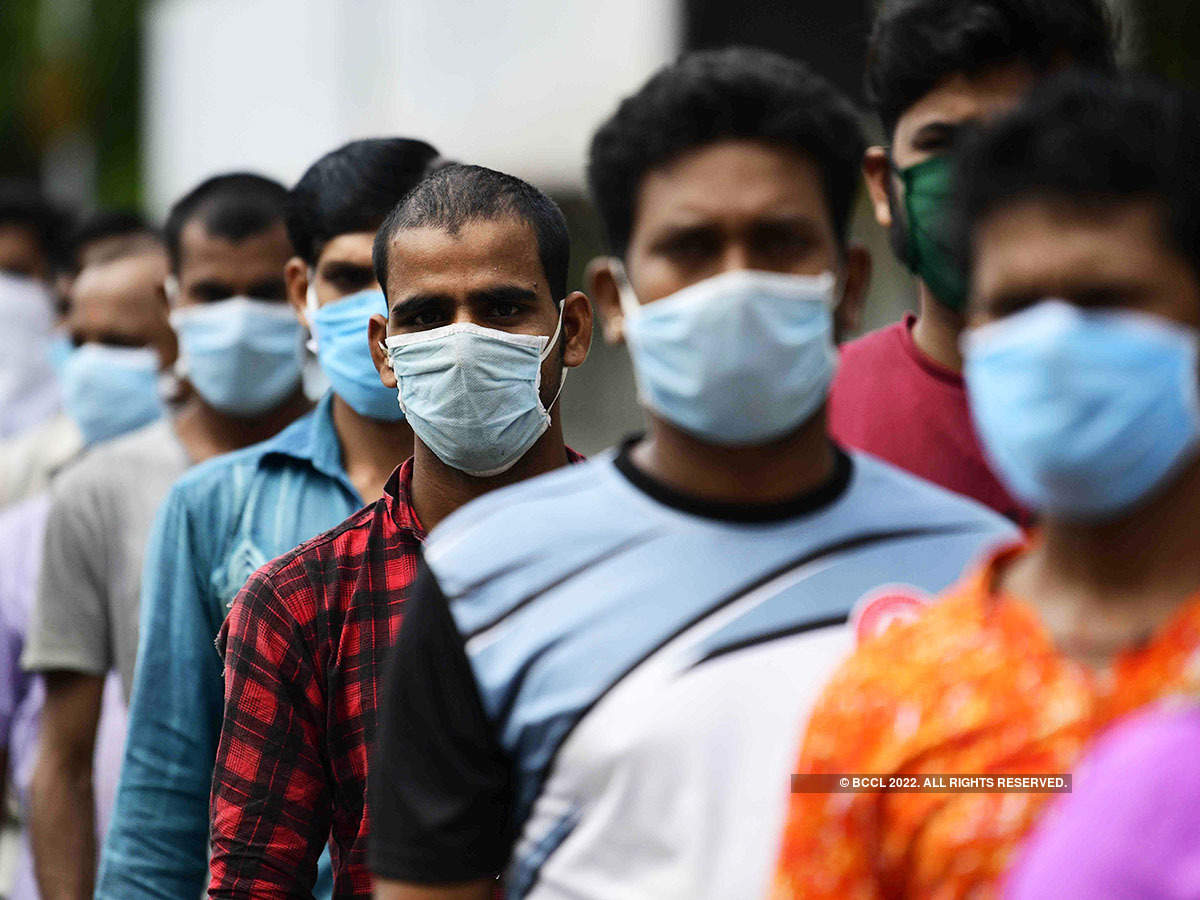 Similarly, since India is a democratic country, elections are also an unavoidable phenomena. In 2021, India witnessed state-level elections in West Bengal, Assam, Tamil Nadu, and Kerala as the second wave of the COVID-19 pandemic progressed in the country. Crowding activities such as rallies, voting, and campaigns are an integral part of elections. Since election-related crowding and public gatherings are unavoidable, in such circumstances a crowd management plan would have helped significantly.
Places where Crowd Management is the need of the hour
Queuing in vaccination centres, public offices, stadiums, or even religious places has become a matter of concern. It is difficult to achieve appropriate distancing of 6 feet (1.83 m) between people in a queue due to space and population constraints. Also, a mob mentality and an everything goes attitude play a role in impacting people's decision of taking social distancing norms lightly.
Travel is another significant area that needs crowd management. Since the pandemic forced people to stay indoors, it was only a matter of time before people felt the urge to travel. This in turn has increased the pressure on transportation infrastructures such as railway stations and airport terminals. A descent in COVID-19 cases sees an upsurge in tourism. Hence, it is vital to plan for controlled crowd movements.
Crowd Management Strategies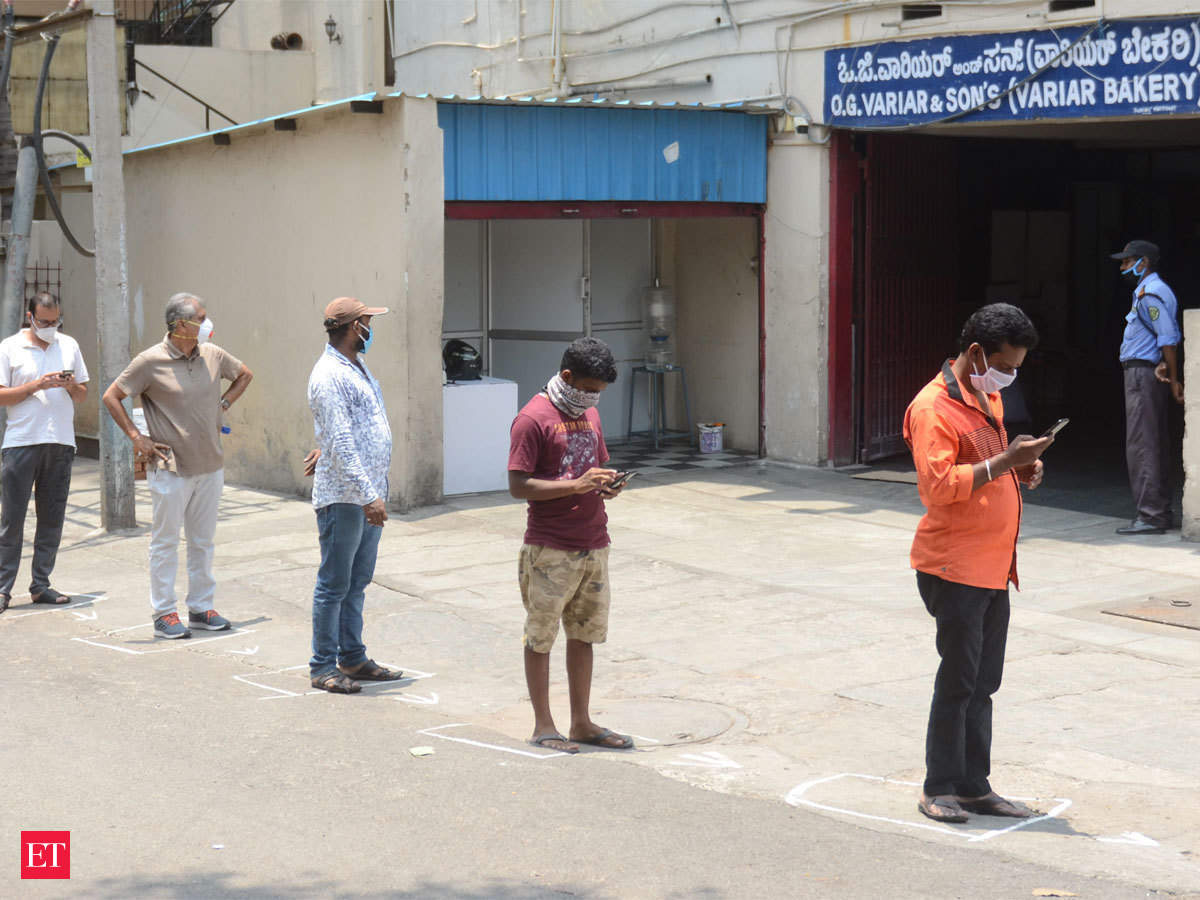 As a resilient response to the global upsurge of the COVID-19 pandemic, India underwent a nationwide lockdown in varying capacities from March 2020 to May 2020. This decision had severe repercussions on the nation's economy, but the question that posed an even bigger threat was about "unlocking the nation" while the pandemic sustains. India, being the world's second-most populous country, found it difficult to break the virus chain by maintaining prescribed social distancing norms between people.
However, since social distancing is also a responsibility that the people need to fulfil, India needs something more than broadcasting the norm through advertisements. A systematized crowd management policy/ plan is vital for this purpose. Thus, learning from its western counterparts, India resorted to a phase-wise unlocking approach. This meant that the country began to resume normalcy in an articulately phased format. 
The Indian Government's Approach
The government bifurcated economic sectors into various levels of "necessities" and allowed them to begin working with every new cycle of unlocking. This approach helped reduce crowding as a lesser number of people occupied public spaces and transportation, thereby following social distancing protocols. However, this approach alone does not solve the issue at the core. Since the pandemic is here to stay for a while, India needs to have a well-devised plan for crowd management and its effective implementation.
Practising social distancing with a finite land area at India's disposal is not practically feasible. Hence, the best possible solution is to resort to digitization. If used appropriately, the digital world can provide an economical and viable solution for social distancing. Technology can lend great help in embracing the new normal. 
Crowd Monitoring System Amsterdam (CMSA)
Royal HaskoningDHV is a Netherlands-based engineering consultancy firm that has successfully deployed technology to support social distancing. The firm uses a human-centric approach to harness data for organizing spaces to adapt dynamic needs of inhabitants. Their crowd management circles around optimizing people flow. According to them, the solution for aiding people in practicing social distancing in limited spaces lies in the ability to have a continuous real-time view of busy COVID-19 hotspots. This will help take appropriate steps to limit more people from visiting the space and also help in depopulating it. The system has already been adopted, tested, and is now fully functional in Amsterdam under the label of Crowd Monitoring System Amsterdam (CMSA).
India can adopt a similar approach. Mapping crowded and busy roads and restraining their access until crowd clearance can help in abiding with social distancing. Staggering of work timings, calling people off rotational duty, and limiting the number of people in public gatherings are also some ideas that have proven to be effective. Allowing only double-vaccinated people to board public transportation has also helped to limit overcrowding.
Contact-less monitoring and communication will prove to be useful long-term tools for tackling such pandemic outbreaks in the future. A decentralized cluster planning approach can help in maintaining social distancing protocols in urban areas. A city is administered through divisions and its subordinates such as zones and wards which assist in governing local areas with ease. We can also adopt a micro-level approach for abating the COVID-19 pandemic by ensuring that every cluster in the city war has a defined space used by the population.
Sources
Disclaimer: The information contained herein have been compiled or arrived at, based upon information obtained in good faith from sources believed to be reliable. The opinions expressed within the content are solely the author's and can be subject to change. The image featured in this article is only for illustration purposes. If you wish the article to be removed or edited, please send an email to editor@biltrax.com