Parametric design is a process that sets up the structural geometry of a project through parametric modelling techniques. The simple definition of parametric design is shapes and forms that have a curving nature. This has been brought to us by the principal architects Ar. Seeja Sudhakaran and Ar. Khushbu Davda of Studio Emergence. The architects believe that architecture is a tangible work of art, we live in it and experience it around us like no other medium, and material plays a big role in it. The studio deals with parameters ranging from the program, site context, user requirements, environmental factors, material technologies and construction. This allows them to constantly aim to push the boundaries of what they are able to do with contemporary technology.
How did you lay the foundation for Studio Emergence? What inspired you to pursue parametric design? Being one of the first movers in our country in this field, what were the advantages and what challenges did you come across?
The start was organic for us. We are very passionate about material research, prototyping and conducting workshops & talks. The studio gradually came into being from all the work we started taking up during that phase. The next natural thing for us to do was to lay the foundation of the studio. It is a blessing to see our efforts take fruition.
When we first started advocating about Parametric Architecture, we were often met with scepticism; even seasoned and successful individuals in the industry were not aware of this. People were excited about the idea of computational design, but still considered it conceptual or something that happens in the West. The biggest challenge was to show that parametric design can fit in the Indian context seamlessly. Being one of the thought leaders in this stream has definitely helped us grow. We made sure that we stuck to our ideologies and the rest of it fell into place.
You have successfully completed your first international project. What was the difference in the design process and execution between India and Dubai?
Honestly, for us, design is all about the context. We believe in parameter-based design, and designing in Dubai gave us a varied context to work in. The office interior design is reminiscent of the sand dunes in its surroundings; it reflects the muted colours of the desert yet represents the vibrancy of the undulating sand dunes.
The execution process was quite different compared to what we have here. In India, we thrive in chaos and amidst this chaos is how we make things happen wonderfully. As opposed to this, the construction process is quite streamlined in Dubai, things have a set place and processes are followed thoroughly. The drawback with that is it takes longer for things to happen, more often than not.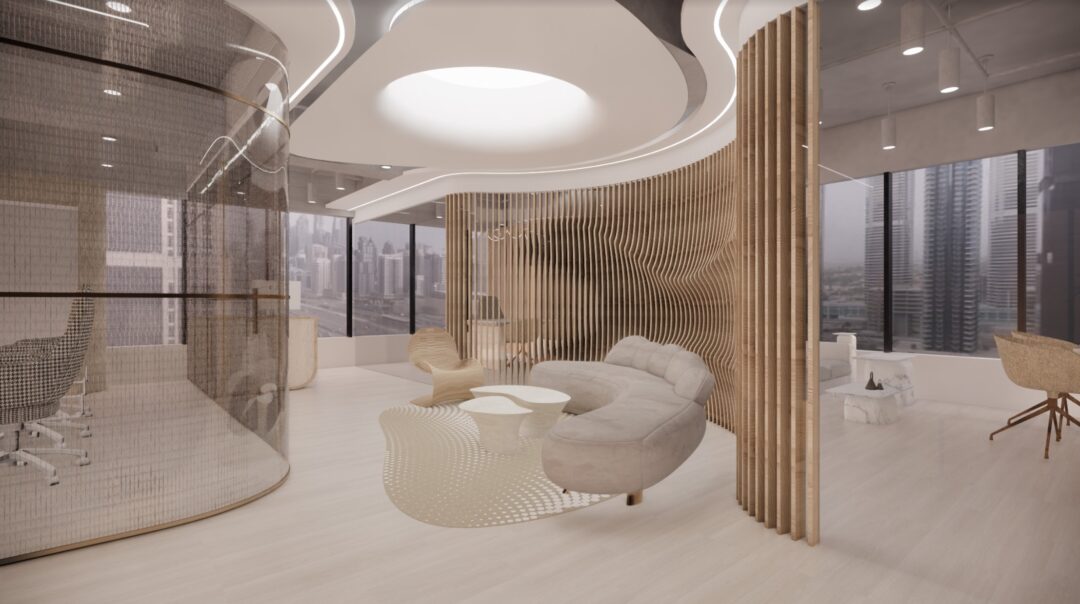 The first look of your project Visakhapatnam Hybrid Planetarium is out. Could you tell us more about the design conceptualization and further execution of the project?
The Hybrid Planetarium has been one of our most challenging works yet. It all started as a simple idea, to make the most advanced planetarium India has ever housed. The concept of the Black Hole was simulated, and the 2D image was fleshed out into a 3-dimensional form. The one thing that resonated with us when we saw the black hole image was the movement in the still images and the constant flux of gas around this powerful entity.
The project is currently in the tender stage and the construction is slated to commence in the next six months.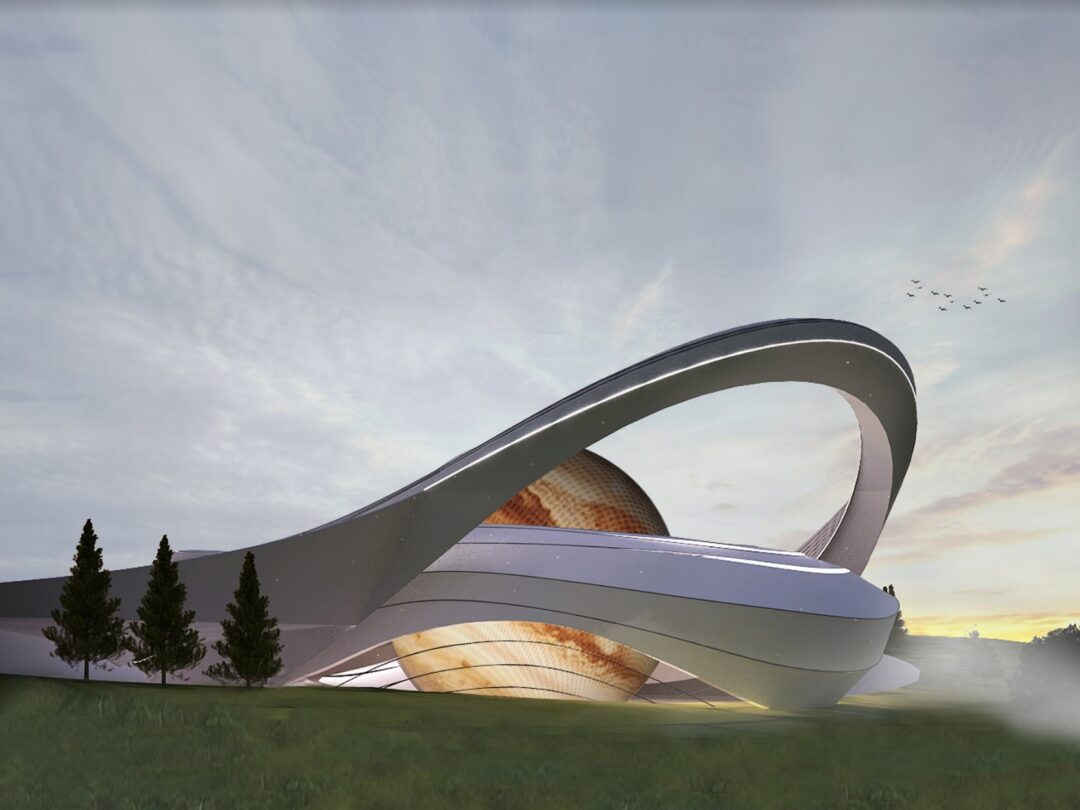 The world is moving towards automation, machine learning, and BIM. In your opinion, how will this boost the AEC sector?
BIM coupled with computation design pushes the boundaries of the AEC industry. There are a handful of experts in this cross-functional domain today; though even these experts can make a change that will catapult us into the future. Machine learning and AI is the need of the hour in our industry, we have been one of the slowest movers in this space. While we acknowledge that it takes a lot to disrupt traditional yet archaic architectural practices, we are excited to take on this gigantic task.
While the notion of parametricism is often tied to just contemporary practices, it is a holistic subject that can address vernacular architecture systems also. Do you agree with the same?
Yes, completely. Parametric Architecture is merely design based on parameters, it's not a style of design; it's more of a design ideology that incorporates design thinking. People frequently confuse parametricism with complex forms and shapes. The truth is that the complex forms are manifestations of different parameters used in the design.
This idea is tough to grasp but once understood, is so wonderfully apparent. Vernacular architecture is the root of all design in a certain context, a parametric approach to vernacular design can not only elevate it but also help provide data to justify the same.
Computational design is very multidimensional and versatile. How can it be leveraged for small-scale furniture design to large scale commercial complexes?
Design transcends scales. We, at Studio Emergence, don't believe in scales. We have designed furniture skins that have transformed into façade skins across projects. To understand applications across scales, one needs to know their medium well.
Parametric design is the key to optimization. What we do is study each and every material and its properties in order to optimize it for the project – therefore, we are not just looking at differentiating as per scale but optimizing as per scale. For instance, we have used Corian as a base material for our Hybrid Seat as well as for the façade for Raheja Platinum – while they were different applications, at the heart of it, the material remained the same.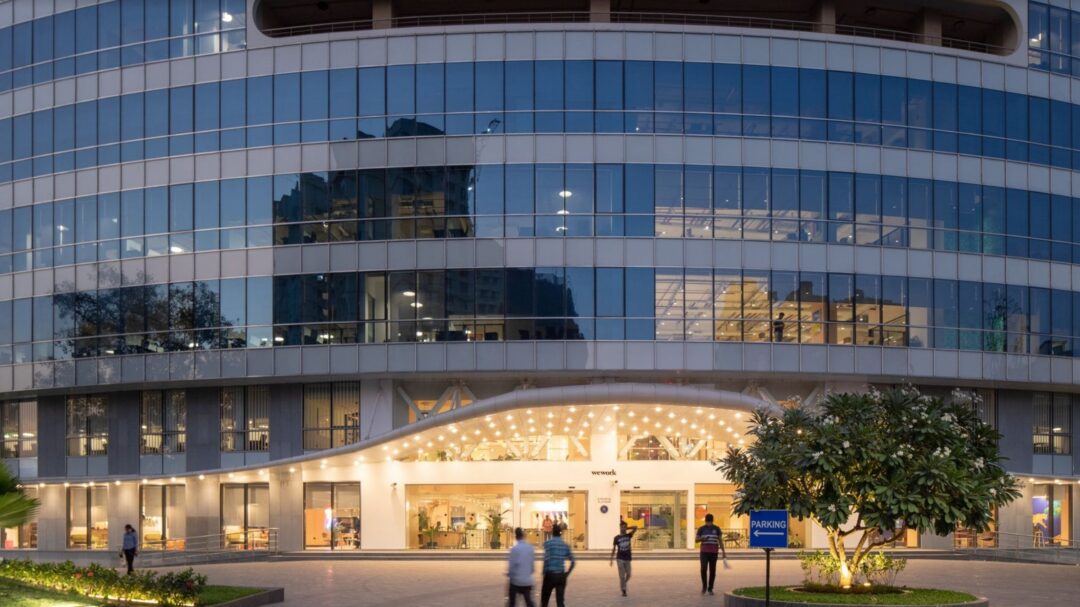 How can computational design help us build generative cities?
Generative design is an outcome of using computation power, we feed data and expect optimal outcomes. It's a gruelling process, but it has its own perks. We do believe that as architects, our intervention is important even during generative design processes. The decisions we make during the steps is what governs the outcome. One of the positive aspects of generative urban design is that the schemes carry no biases that we humans do.
Lastly, how do you envision the future of parametric design in architecture in India?
We think that parametric design in India is already here! The future holds even more exciting interventions for us, but as of now, parametricism is here in a big way already.
Contact: +91 99305 90754