Multiple solids and voids juxtapose to create segmented layers of privacy and openness at Residence 145.
Residence 145, located on a site in southern Chandigarh, came with complex zoning and difficult height restrictions. This residential design by Charged Voids, an architecture studio in Panchkula, Haryana, is a play on the principles of urban residential architecture. Based on the idea of interconnected living, the house is designed for a family with three generations. The interior spaces frame bright views of the surroundings through internal courtyards, establishing a strong connection between the inside and the outdoors.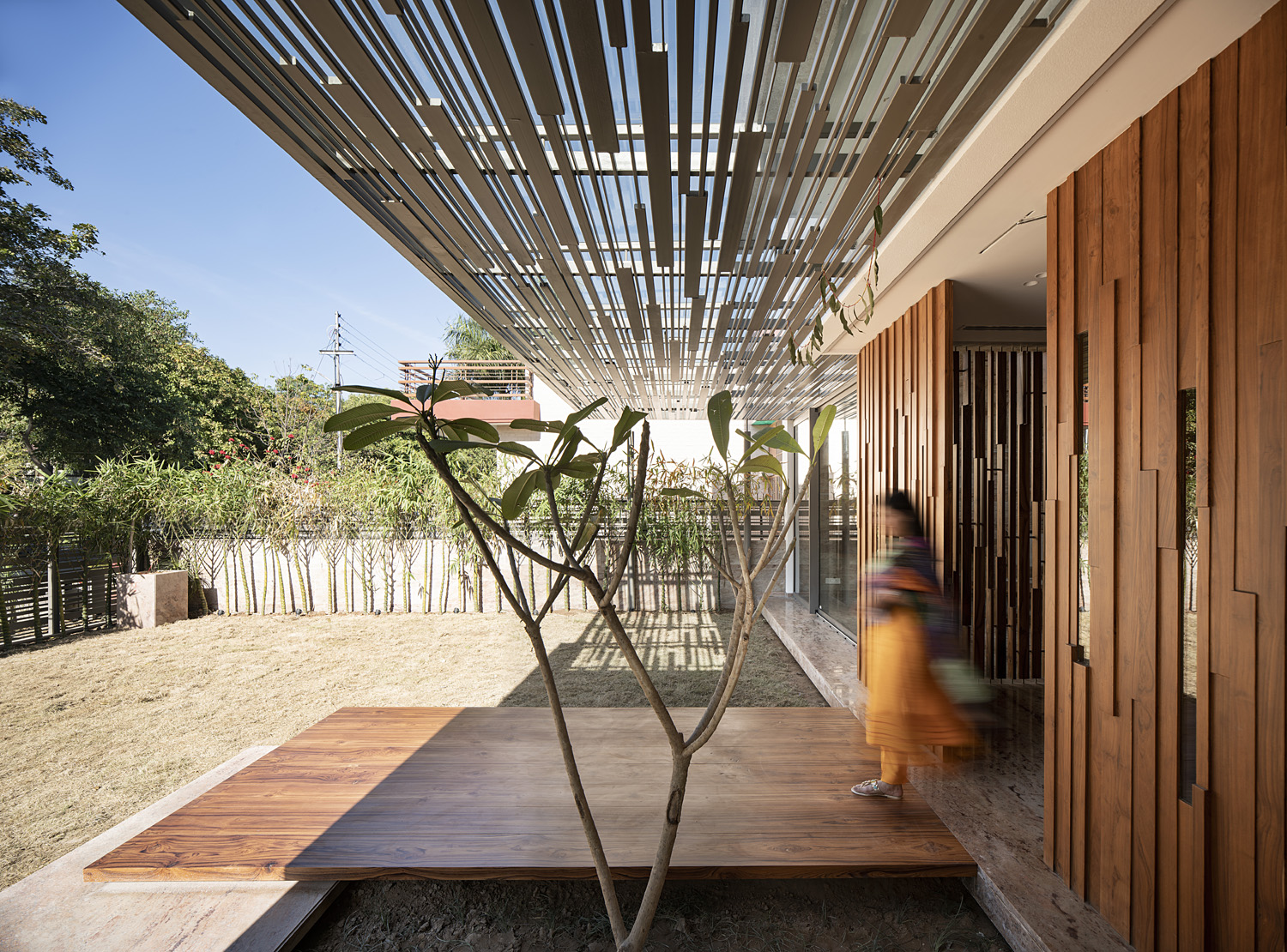 The house's monolithic exterior, which alternates natural stone and white plaster, is distinctive and indisputably modern. Behind this, the house is smartly divided into separate public and private zones, and everything is connected by a central open-air courtyard, which also allows for natural ventilation throughout the entire building. The prevalent wind flow pattern in the area has helped create strategic punctures in the architectural form. Multiple solids and voids have been used to create segmented layers of privacy and openness between the various zones.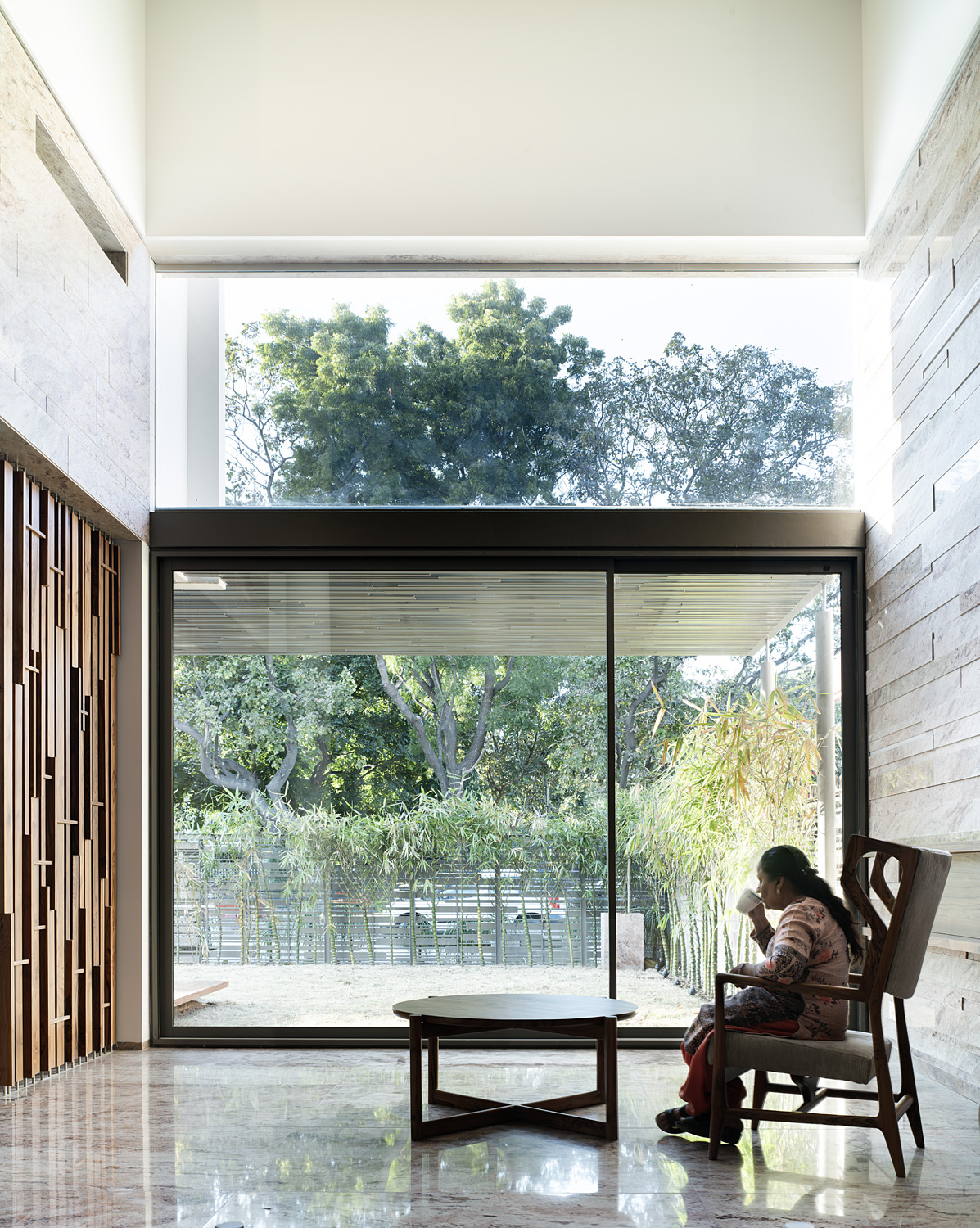 Two bedrooms are located on the ground level, together with an open-plan, double-height living-cum-dining hall encircling the courtyard in the middle. The second level, which is accessed by a floating staircase, is organised with two more bedrooms and an open kitchen that overlooks the courtyard. An opening along the length of a curved wall along one of the kitchen's edges creates a narrow lightwell that lets light in from a hole in the roof above. Along with other amenities and housing for domestic assistance, the third level also features a terrace and open bar that may be used for events.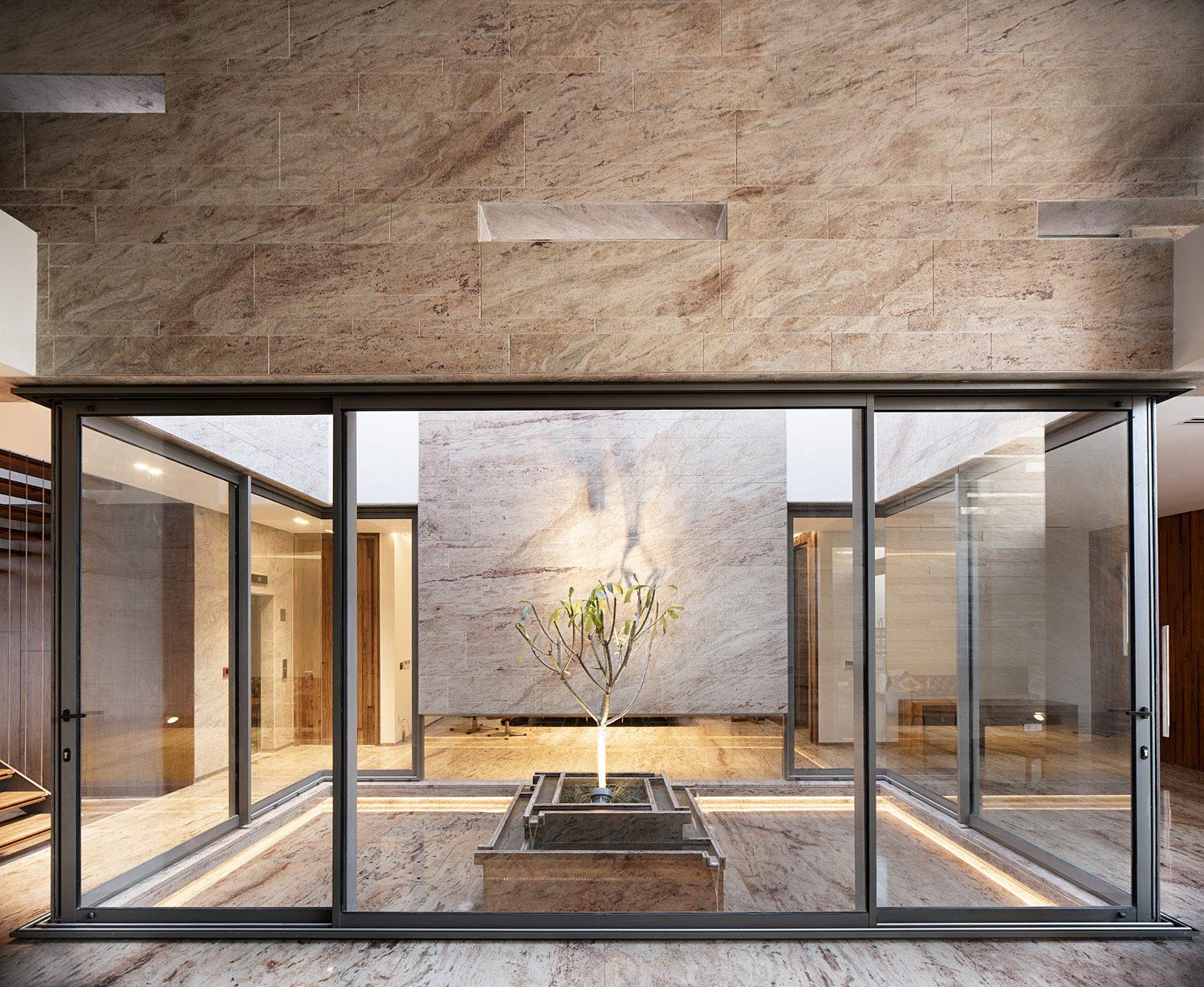 The rationale behind Residence 145 is to enhance the intergenerational, Indian joint households interpersonal lifestyles. The introduction of natural elements—bright daylight coming in through the skylights, flowery aromas, and the peaceful sound of flowing water—is done so to visually and spiritually enliven the area and its residents.
With this project, Charged Voids endeavours to continue the search for the original form of space—imbibing the fundamentals of simplicity and efficiency while rejecting superfluous ornamentation.
Email: media@chargedvoids.in
Contact: 8767462103
Biltrax Construction Data is tracking 17000+ projects on its technology platform for its Clients. Email contact@biltrax.com to subscribe and generate business leads.