The most fascinating spaces are those that change with the seasons. Indian summers, in particular, demand a considerable interior renovation to protect them from the weather while creating an ambiance that suits the season's characteristics. We're here to inspire you to spruce up your home this summer so you can relax and enjoy it. The following highlights a few ideas for home renovations this summer.
Adding a sense of nature
Nature is timeless. Decorating your home with big or small plants like Aloe Vera, Lettuce, or Lemon trees makes the space more breezy and alive. Besides, these plants are also scientifically proven to reduce stress. They primarily remove the dust particles in the air and add more dampness and moisture, keeping the place cool. Moreover, plants are said to be the easiest way to glorify the summer vibe.
Indoor plants enhance the attractiveness of a space while also providing health benefits and allowing you to feel connected to nature without having to leave the house. Considering their remarkable properties, some of the greatest indoor plants for therapeutic purposes that can be planted with minimal light and water are: aloe vera, peace lily, snake plant, etc. plants like; bamboo palms and mums are good for allergies, and Tulsi leaves are used in curing a cold. All you have to do is analyze the space that is required to decorate and prefer the best spot to set them.
Paint it all white
This summer Aashita Chaddha, CFO of The Karighars suggests painting walls all white so that you can keep your home cooler, as the color will help in absorbing less amount of heat. White being the symbol of truce and tranquillity, painting it on your walls is sure to bring peace and serenity to the inhabitants' minds.
Moreover, it is also important to choose different shades of white that are in harmony with the natural light that falls on the area. Aashita recommends a space that receives plenty of natural light and looks better in pure white. However, areas with minimal daylight look when painted in warm whites.
Here are some suggestions from us to add a sense of glamour to the space, while painting the walls all white, we recommend adding metallic accents in hues of gold, copper, or rose gold because the blend of tones makes the room look more vibrant and lively.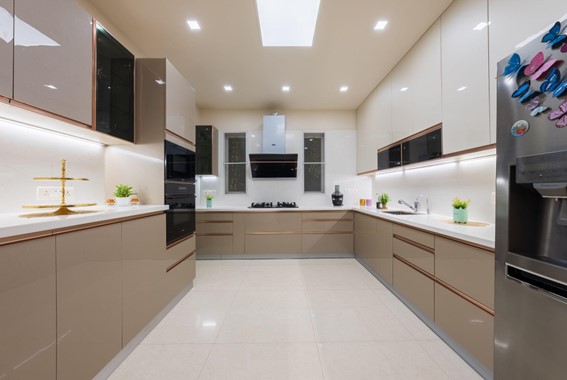 Open the windows wide
The summer breeze is fresh and warm. Allowing the fresh air into your rooms can instantaneously cheer your spirit. On the other hand, it is also important to have a continuous circulation of air in and out as it reduces indoor air pollution. In addition, opening your windows in the daylight tends to bring an immense amount of light into your house and makes the area more inviting.
Large windows, which create a sensation of connection to nature, are our personal favorites. Adorning them with light-colored and flimsy curtains enhances their beauty and visually pleases the users.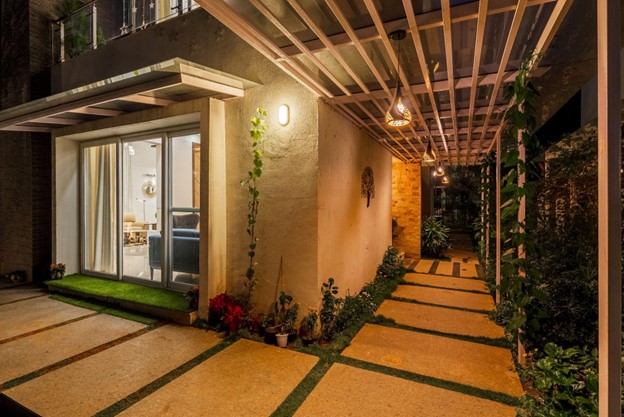 Set up outdoor furniture on your balcony
Seasons keep changing, and so do our moods. A cozy set up on the outdoor space on your lawn, balcony, or terrace is the best way to enjoy your vacation.
If you're looking for ideas for your outdoor space, here are some: filling the space with pot plants and creepers helps to increase the breeze while you enjoy your time there, and assembling an open-air cinema creates an intimate vibe that you can share with your friends and family, and setting up comfortable chairs and tables for breakfast or lunch will entertain your kids. As a result, integrating your indoor and outdoor lives improves your mood and makes you feel more radiant.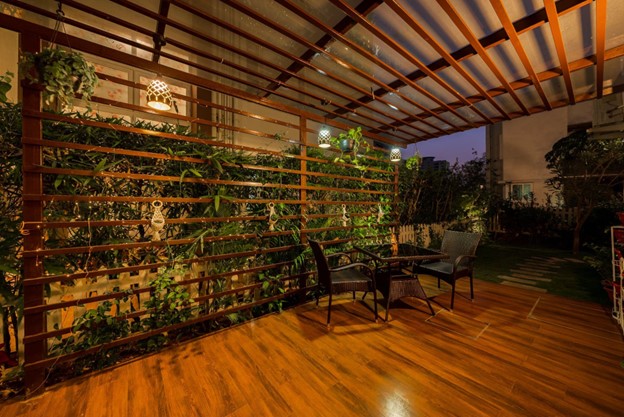 The sunny weather and fresh blossoms encourage refreshing the aesthetic of the home. Take inspiration from these highlights and begin your renovation to give the place a refreshing look. Ultimately, design the home of your dreams in the style you adore.
Visit: www.thekarighars.com
Contact: +91 7022725656
E-Mail: support@thekarighars.com