The roads and highways construction sector in India has seen spectacular growth over the past few years. The Indian economy is progressing at a rapid pace and hence necessary road works are being carried out in several parts of the country. Every day, India constructs about 60 kilometres of roads. The National Highways Authority of India (NHAI) is credited to be responsible for most of the highway construction projects. The Ministry has constructed 2,912 km of National Highways up to August 2022. With the growing aspirations of becoming an economic superpower, the Indian government as well as state governments have increased funding for national highways and other infrastructure development projects.
In this article, you'll read about the top 10 road construction companies in India owing to their exceptional quality, efficiency, innovation, and volume of construction. The road contractor participates in the process by doing the necessary operational tasks to complete the project. Many components of a project, including project planning, monitoring, surveillance, worksite safety, and other regulatory requirements, clearly show the duties and obligations of road contractors.
Take a glance at the top 10 road contractors in India –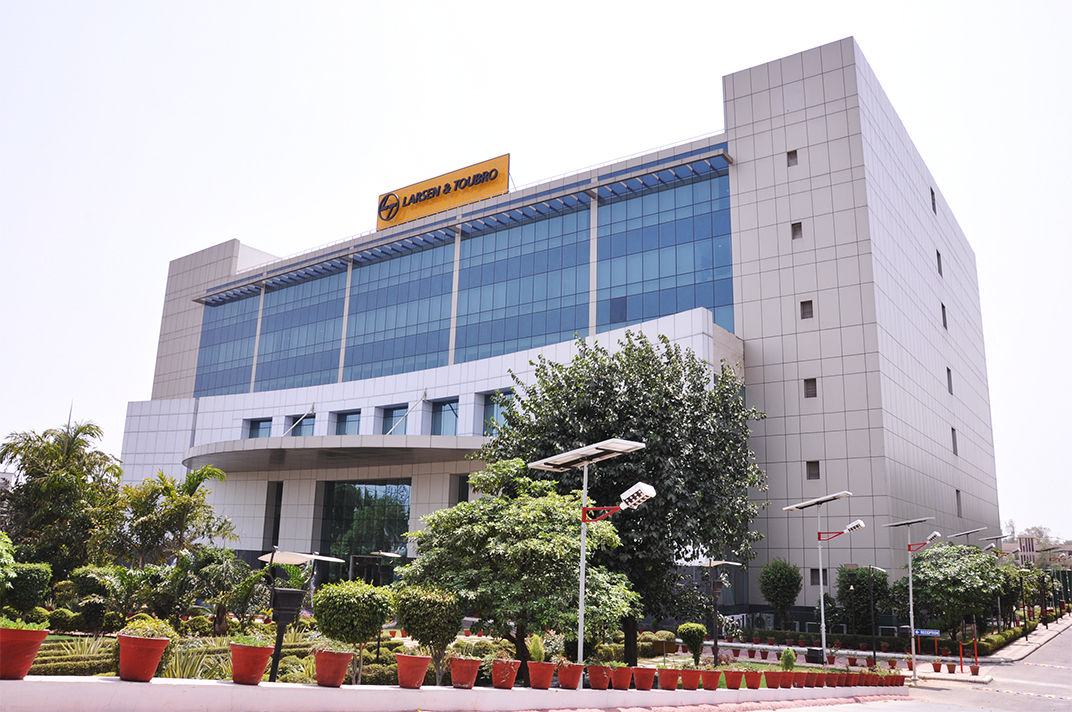 One of India's top companies for building roadways, elevated corridors, and runways is L&T. The entire spectrum of highways, from micro to massive, urban to rural, and simple to complicated, have been developed and built by their Transportation Infrastructure business vertical. In total, they have built more than 13,500 kilometres of roads, as well as a number of bridges, toll booths, and complex road interchanges.
Larsen and Toubro will construct Package 10 of the Nagpur Mumbai Super Communication Expressway (Maharashtra Samruddhi Mahamarg). With an INR 2,095 crore order from Maharashtra State Road Development Corporation Ltd (MSRDC), the company will construct Package 10 of the Nagpur Mumbai Super Communication Expressway (District Aurangabad: Village Fatiwabad to Village Surala) in Maharashtra.
Other Key Projects –
Delhi-Agra Road
Unnao Lucknow Express Highway
Ahmedabad Dholera Expressways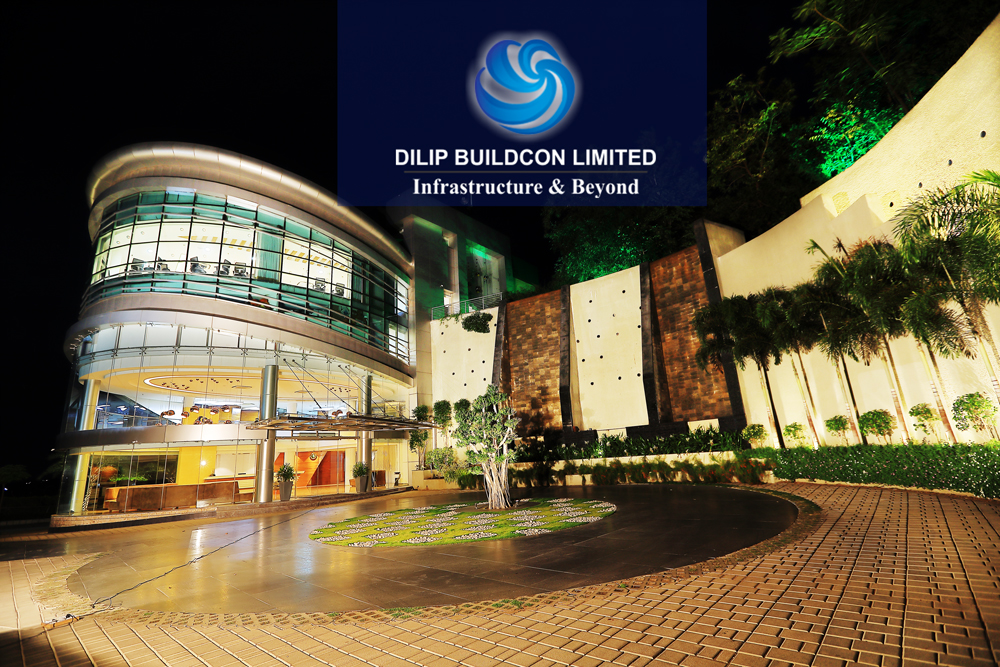 Dilip Buildcon, which was founded in 1987, is the industry leader when it comes to completing EPC projects and largely concentrates on road construction. The firm is situated in Bhopal, Madhya Pradesh, and is listed on both the BSE and NSE. The Indian Ministry of Road Transport and Highways has given Dilip Buildcon the Silver Award at the 2018 National Highway Award for Excellence.
They are currently involved in the construction of the NHAI Delhi – Vadodara Greenfield Expressway (Package 15). The proposed project includes the Construction of an Eight Lane access-controlled Expressway starting near the Junction with NH-12 near the village Ummedpura to a major bridge over the Takli river near Nayagaon Jageer village, a section of the Delhi – Vadodara Green field Alignment (NH-148N). The total length of this section is 8.3 Km.
Other Key Projects –
6-lane Access Controlled Greenfield Highway, Karnataka
Mahagaon – Yavatmal Expressway
6-lane road under Raipur-Vishakhapatnam Economics Corridor

Mumbai-based business Afcons Infrastructure Limited was founded in 1959. Afcons is a company that offers construction and engineering services. The company provides infrastructure services and participates in the construction of infrastructure projects, such as viaducts, flyovers, metros, bridges, pipelines, motorways, ports, barrages, and projects for oil and gas.
Afcons is currently building the MSRDC Nagpur-Mumbai Super Communication Expressway (Package 14). The project calls for building the Maharashtra Samruddhi Mahamarg, an access-controlled highway between Nagpur and Mumbai, as part of Package 14 (Village Taranganpada-Pimpri Sadroddin to Village Vashala BK in District Nashik and Thane). The highway is 13 kilometres long overall, and the project's construction cost is INR 2413 crores.
Other Key Projects –
3-Grade Separator, New Delhi
Mumbai Nagpur Super Communication Expressway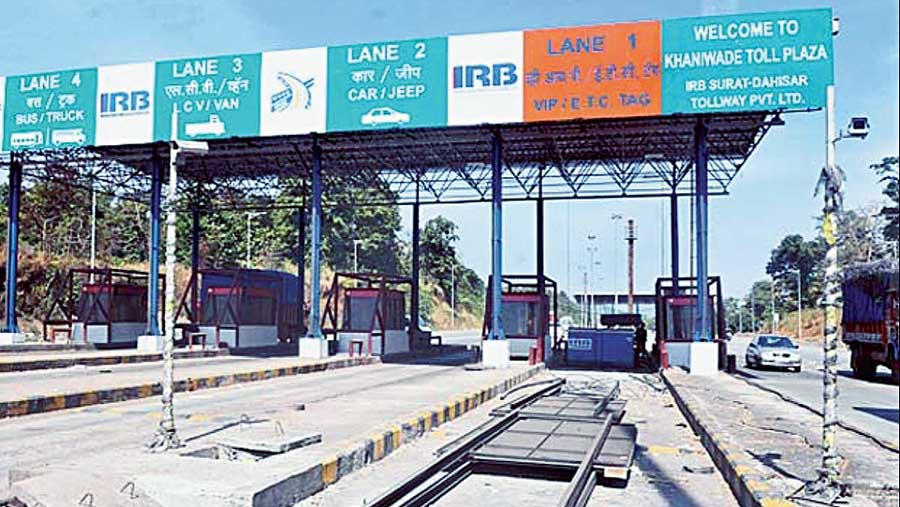 IRB Infrastructure Developers Ltd. is a key player in the Build-Operate-Transfer (BOT) market and is India's first and foremost multi-national infrastructure developer in the roads sector. One of the major projects being constructed by them includes NHAI Six Laning of the Chittoor-Thachur Highway (Package-4). The proposed project includes the Development of a Six lane Chittoor-Thachur Highway from Km 96.040 (Pondavakkam) to Km 116.100 (Kannigaipair) on a Hybrid Annuity mode under Bharatmala Priyojana, in the state of Tamil Nadu (Package-4).
Other Key Projects –
Ahmedabad Vadodara Six Lanes Expressway
Meerut Budaun Six Lanes Expressway
Yedeshi Aurangabad Four Laning project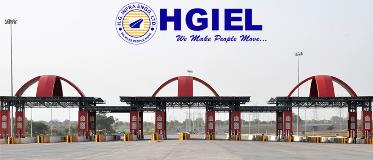 Infrastructure firm H.G. Infra Engineering Limited (HGIEL) is promoted by Shri Hodal Singh, a construction industry veteran with 40 years of expertise. With Shri Harendra Singh Choudhary in charge, HGIEL has developed into a premier Indian enterprise for the building of road infrastructure.
Other Key Projects –
Ganga Expressway Group-II
Raipur-Vishakhapatnam (Package 1)
Karala Kanjhawala Road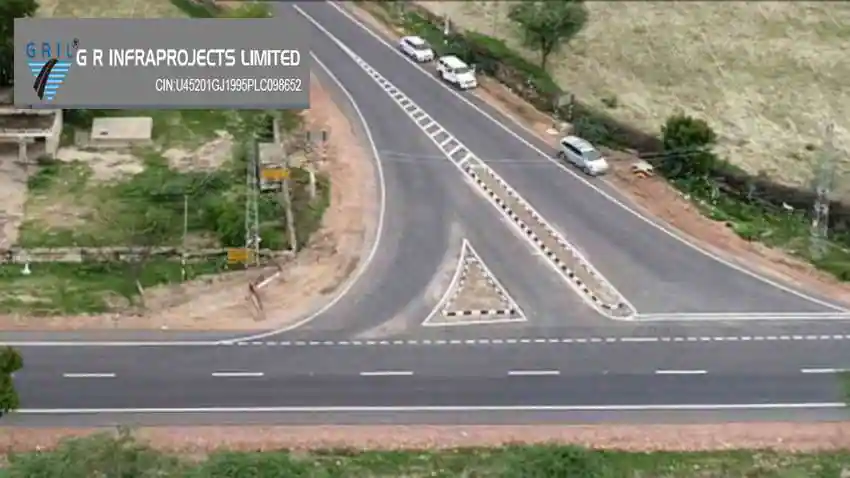 One of the top companies in the road-building industry is G R Infraprojects Limited. They have decades of solid project execution experience in EPC (Engineering, Procurement, and Construction), BOT (Build, Operate, and Transfer), and HAM (Hybrid Annuity Model) projects, which include the development and construction of state and national highways, bridges, culverts, flyovers, airport runways, tunnels, and rail over-bridges.
They have a diverse portfolio of completed projects in a variety of Indian regions and at varying levels of complexity, including tunnel building in steep terrains and high-traffic and high-density areas. They are involved in the construction of NHAI Four Laning of Madanapalle to Pileru Section of NH-71. The project proposed the Construction of Four Lanning of NH-71 from Madanapalle to on Hybrid Annuity Mode (HAM) in the State of Andhra Pradesh under Bharatmala – Pariyojna.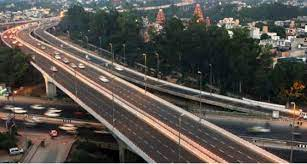 NCC Infra is a Hyderabad-based construction firm that was founded in 2005. It supports a variety of infrastructure sectors, including power, water, trains, housing, and irrigation. The company has become the leader in the BOT services, real estate, and international business markets.
A super communication expressway between Nagpur and Mumbai is currently being constructed by NCC (Package-3). As part of the project, an Access Controlled Nagpur Mumbai Super Communication Expressway Maharashtra Samruddhi Mahamarg will be constructed in Maharashtra on an EPC basis for Package 3 Village Ashta to Village Wadhona Ramnath. This highway has a total length of 72.367 kilometres.
Other Key Projects –
Construction of Ahmedabad – Vadodara Access Controlled National Expressway NE-1, Gujarat.
8 Lane Access Controlled Expressway with 2×2 lane service roads for Outer Ring Road Project in Hyderabad City, Telangana
Six Lane Agra – Lucknow Access Controlled Expressway Project, Uttar Pradesh.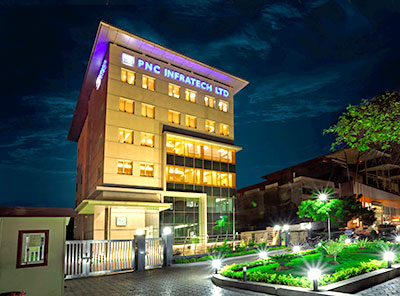 A leading provider of infrastructure investment, development, construction, operation, and management in the country, PNC Infratech Limited operates in a variety of sectors across the nation. As a leading infrastructure provider, it has extensive experience and demonstrated expertise in a wide range of industries, including expressways, highways, bridges, flyovers, airport runways, water supply, industrial area development, and other infrastructure activities.
As a single source for all infrastructure implementation services, they provide design, engineering, procurement, construction, O&M, and "Design-Build-Finance-Operate-Transfer" (DBFOT), toll, annuity, hybrid annuity, and operate-maintain-transfer.
One major project they are involved in is NHAI Eight Laning of Kanpur Lucknow Expressway (Package-II). The project proposes the construction of Six Lane Upgradable to Eight Lane of the Kanpur Lucknow Expressway including a Spur in the state of Uttar Pradesh on Hybrid Annuity mode under Bharatmala – Pariyojana (Package-2).
Other Key Projects –
4 laning Jhansi -Khajuraho section of NH 75/76
Six Laning of Chakeri Allahabad section of NH-2
4 laning of Aligarh- Kanpur Section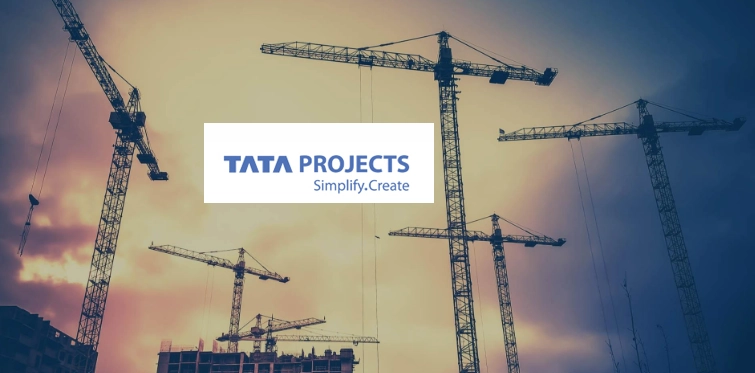 In India, Tata Projects is a market leader in the development of airports and metro rail systems, offering all-encompassing solutions for the transportation industry. Several elevated and subterranean metro rail systems, as well as expressways, roads, and a dedicated freight route, are now being built by them.
NHAI Four Laning of Ramban to Banihal Section of NH-1A (Package 1) is being constructed by TATA Projects at a cost of INR 1245 crores. The project proposes the Construction of Four Laning of part of Ramban to Banihal Section of NH-1A (Now NH-44), From Km 154.210 To Km 158.650 (North Bound) and from Km 155.940 To Km 160.260 (South Bound) Section including the construction of twin tube tunnels (Package-I) in the UT of Jammu & Kashmir on EPC Mode. The Highway Length, North Bound is 4.440 Km and South Bound is 4.320 Km.
Other Key Projects –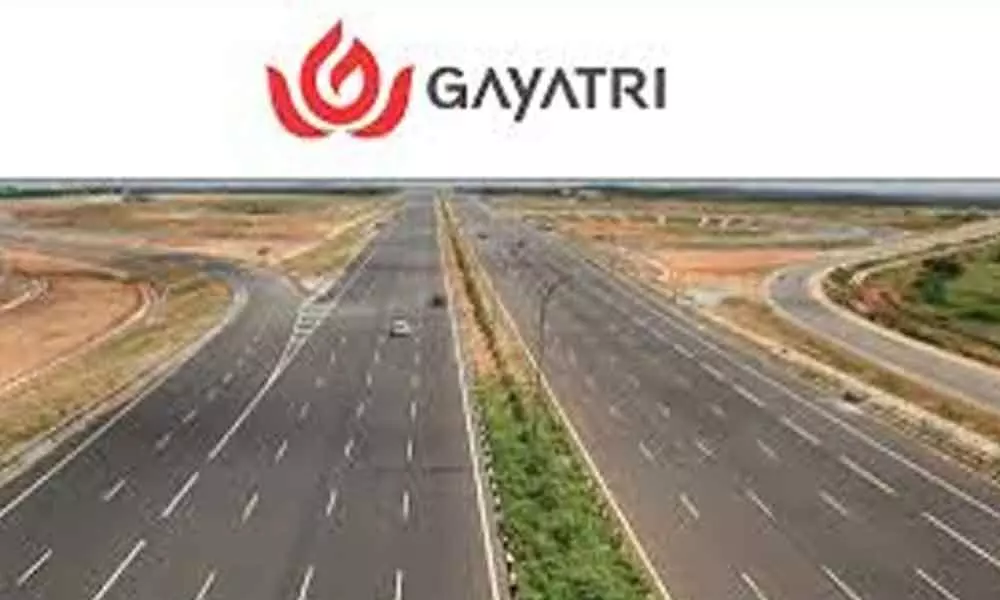 Over the past 17 years, Gayatri Projects Ltd. has worked on a variety of infrastructure development projects, including motorways, irrigation projects, large-scale excavations, ports, airports, and industrial civil works. The company has been building roads for more than 17 years and leverages the pre-qualification process to expand into other states and areas and take on more challenging projects.
They are constructing the MSRDC Nagpur – Mumbai Super Communication Expressway (Package 11) at a cost of INR 1,110 crores. The project envisages the Construction of Access Controlled Nagpur Mumbai Super Communication Expressway Maharashtra Samruddhi Mahamarg in the State of Maharashtra on EPC Mode for Package 11 Village Dhotre to Village Derde Karhale (from Km 502.698 TO Km. 532.094) in district Ahmednagar. The length of this highway is 29.396 km.
Other Key Projects –
Nagpur – Mumbai Expressway near Shirdi – 29.39 Kms (6 Lane)
Purvanchal Expressways around Lucknow – 80 Kms. (6 Lane)
6 Lane tunnel at Khambataki Ghat
References:
Biltrax Construction Data is tracking 20000+ projects on their technology platform for their clients. Visit https:/www.biltrax.com/ or email us at contact@biltrax.com to become a subscriber and generate new leads.
Disclaimer: The information contained herein has been compiled or arrived at, based upon information obtained in good faith from sources believed to be reliable. All such information and opinions can be subject to change. The image featured in this article is for representation purposes only and does not in any way represent the project. If you wish the article to be removed or edited, please email editor@biltrax.com.