Architects in India are the design and planning professionals who conceptualize and design various structures including buildings, urban developments, and public utilities. The term "architect" refers only to individuals who are registered with the Council of Architecture (COA), India.
Architectural professionals possess technical and environmental knowledge, design and construction management skills, and business acumen. As the project moves forward and beyond, the design remains the driving force. Architects also outline project details with product specifications as the design becomes more sophisticated and detailed.
Biltrax Construction Data – Tracking North India's Top 650+ Architecture Firms
Biltrax Construction Data is tracking the portfolios of 3400+ leading architecture firms across India delivering over 11,000 projects with 5.5 billion SqFt of construction area worth over INR 17 lakh crore. These include over 653 architecture firms working in the North Zone (Ladakh, Uttarakhand, Uttar Pradesh, Rajasthan, Punjab, Jammu & Kashmir, Himachal Pradesh, Haryana, Delhi, Chandigarh) of India delivering over 1,976 projects with 1340.30 million SqFt of construction area worth over INR 4,36,478 crore.
Leading Architecture Firms in North India
Based on insights from our data analytics and market intelligence platform, the following list presents leading architecture firms operating in the North Zone of India.
1. GPM Architects & Planners
GPM Architects & Planners, established in 1980, is one of India's leading architecture and design firms with over 40 years of experience providing comprehensive Architecture, Urban Development, Engineering and Project Management services. Their in-depth knowledge of local markets, skills as designers, and client-focused outlook all contribute to creating a unique, innovative build fabric, which responds not only to the stakeholders' needs but also to the context, culture, and climate.
Website – www.gpmindia.com
Headquarters – New Delhi
BILTRAX CONSTRUCTION DATA
No. of Projects Tracked
62
Project Value
42,159 INR-Crore
Construction Area
118.1 Million-SqFt
Key Upcoming Projects
V3S Shopping Mall, Gurgaon, Haryana
RP Residential Development, Dwarka, New Delhi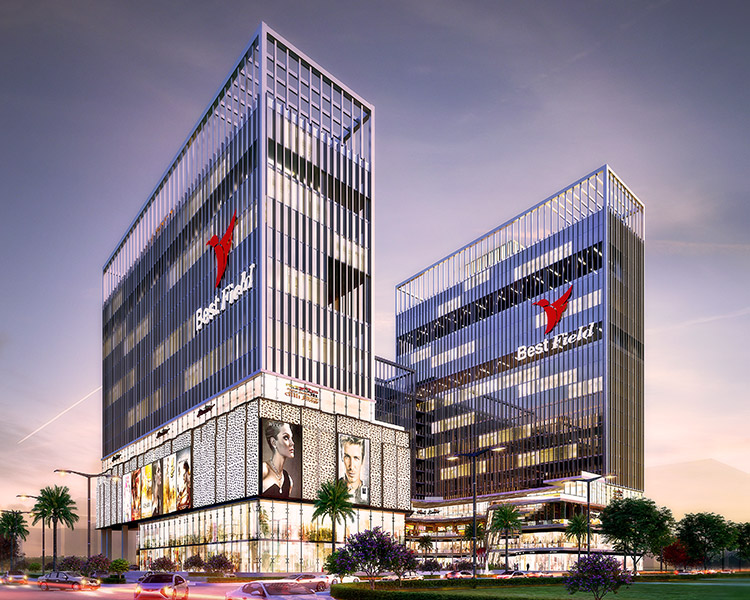 ---
2. Space Grid
Space Grid is a multidisciplinary design firm based in Jaipur, Rajasthan. The firm provides services in Architecture, Planning, and Project Management. In all its work, the practice follows a design methodology where identification and exploration of specific issues and potentials related to context, site and design brief are undertaken to create opportunities to impart a unique character to each project, embedded with its core values of design integrity, environmental sensitivity and energy efficiency. Norms and established modes are constantly questioned to arrive at a suitable topological model.
Headquarters – Jaipur
BILTRAX CONSTRUCTION DATA
No. of Projects Tracked
51
Project Value
2,479 INR-Crore
Construction Area
125.01 Million-SqFt
Key Upcoming Projects
Vedanta Ashok Vatika, Sitabari
Samanvay The Amelias, Jaipur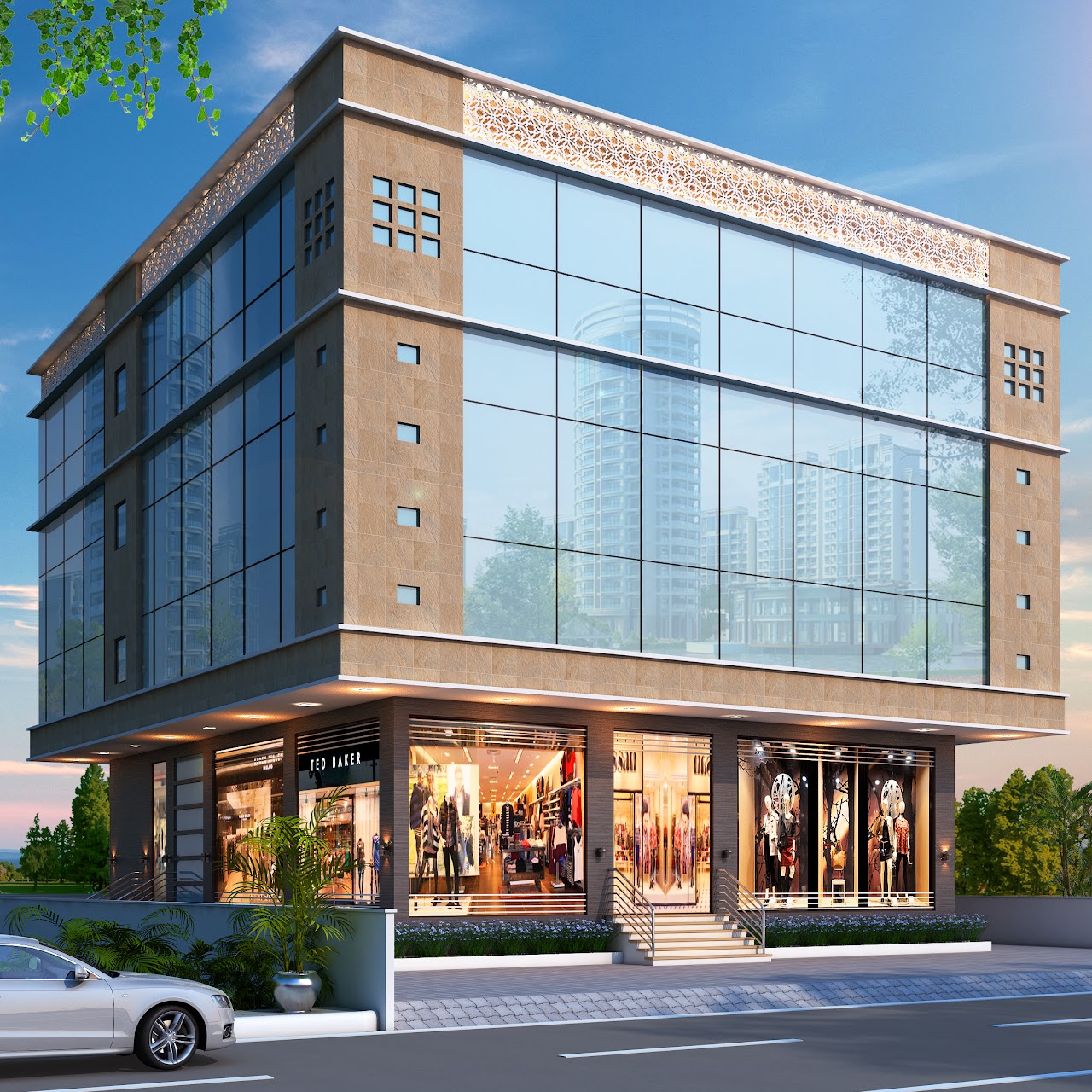 ---
3. Arcop Associates Private Limited
ARCOP Associates Private Limited is an architectural and master planning practice established in India since 1985. ARCOP has presence in India since early 1970s and ARCOP was founded as a Private Limited Company on the 26th day of June 1985, under the Companies Act 1956, bearing registration No. 21337.
ARCOP offers the full range of architectural services. The firm has an expertise in most building types including: residential, commercial, industrial and office buildings, hotels, cultural, educational and health institutions, as well as high-technology facilities and multi-use developments. The firm also offers specialized services in the areas of Urban Design, Urban Renewal, Conservation, planning, feasibility studies, architectural programming, and project planning.
Website – www.arcop.co.in
Headquarters – New Delhi
BILTRAX CONSTRUCTION DATA
No. of Projects Tracked
38
Project Value
18,738 INR-Crore
Construction Area
30.99 Million-SqFt
Key Upcoming Projects
Medanta Hospital Phase 1 & 2, Noida
Unison Wellington International School, Wagholi, Pune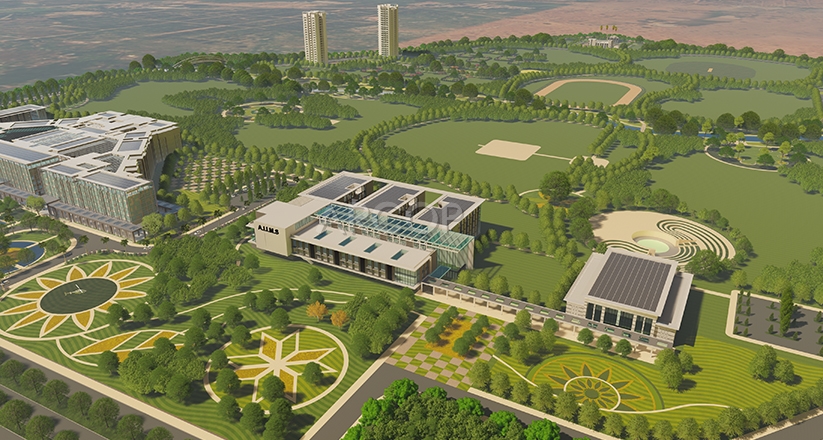 ---
4. Design Forum International
Three young architects from IIT Kharagpur in 1995 christened an architecture practice which specialized and excelled in developing individual family homes. Initially called Tevatia Chauhan & Sharma Architects, the practice rechristened as Design Forum International (DFI) in 2003 with a clear intention of fostering an egalitarian organizational ethos where distinctive architectural talent finds self-expression and can contribute in a democratic and collaborative work environment.
The practice is currently marching ahead with a vibrant team of over 100 professionals, each pursuing a distinctive value based architectural spirit. While they play the role of an agent of change, their efforts are rooted in the principles of responsiveness to local context and sustainable architecture. 
Website – www.designforuminternational.com
Headquarters – New Delhi
BILTRAX CONSTRUCTION DATA
No. of Projects Tracked
35
Project Value
10,743 INR-Crore
Construction Area
24.81 Million-SqFt
Key Upcoming Projects
Fusion The Brook Phase 1, Greater Noida
RLDA Major Upgradation of Railway Station, Delhi Cantt, New Delhi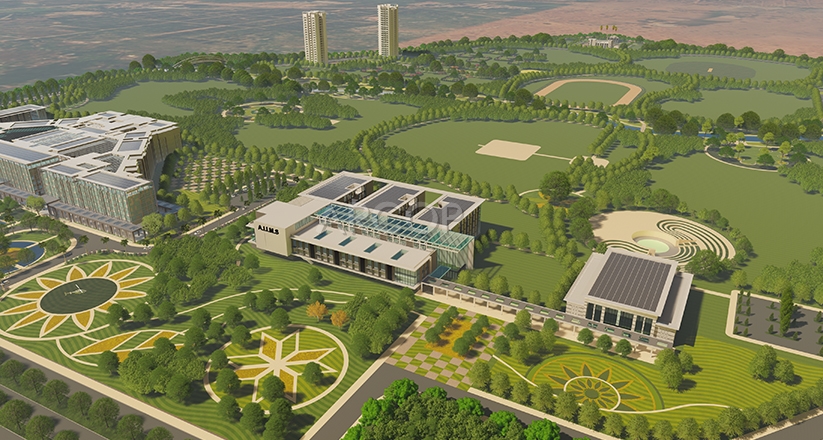 ---
5. Architect Hafeez Contractor
Architect Hafeez Contractor [AHC] is the leading architectural design consultancy firm, of India. The company has grown from a modest three-person firm in 1982 to having a team strength of over 550 plus people.
The firm prides itself on unique design concept and bold execution, while remaining responsive to the clients' diverse requirements, solutions are crafted appropriately to the needs of each client. The rapid growth, massive body of completed work and impressive clientele bear testimony to the firm's commitment to produce the best in every project commissioned.
Website – www.hafeezcontractor.com
Headquarters – Mumbai
BILTRAX CONSTRUCTION DATA
No. of Projects Tracked
32
Project Value
30,015 INR-Crore
Construction Area
42.9 Million-SqFt
Key Upcoming Projects
Ashford Regal (Passcode Crosstown), Bhandup, Mumbai
CPWD IIPE Permanent Campus, Vangali, Visakhapatnam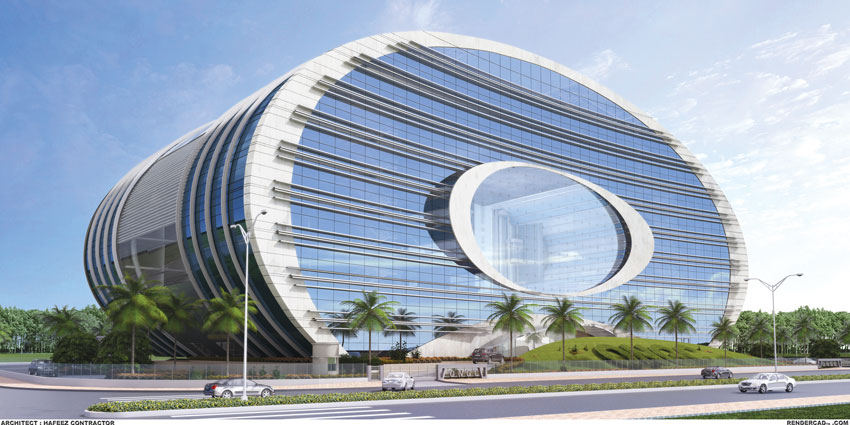 ---
6. The Design Studio
Incepted in 2009 under the visionary leadership of Architect Duo, Ar. Tripat Girdhar and Ar. Umesh Sharma; The Design Studio is a youthful collective of experienced and enthusiastic experts in the field of architecture, planning, design.
Driven by the zeal to create structures that stand out as a proof of their outstanding abilities, The Design Studio has carved a niche for itself within a short span of time by designing and delivering state of the art townships, residential projects, commercial complexes, resorts, hotels, hospitals, schools, residential and industrial buildings in association with most reputed builders in Chandigarh Tricity area.
Website – www.tdschd.com
Headquarters – Chandigarh, Punjab
BILTRAX CONSTRUCTION DATA
No. of Projects Tracked
31
Project Value
4,656 INR-Crore
Construction Area
43.86 Million-SqFt
Key Upcoming Projects
KS La-Mer, Zirakpur, Mohali
Nanak Luxury Nest, Mohali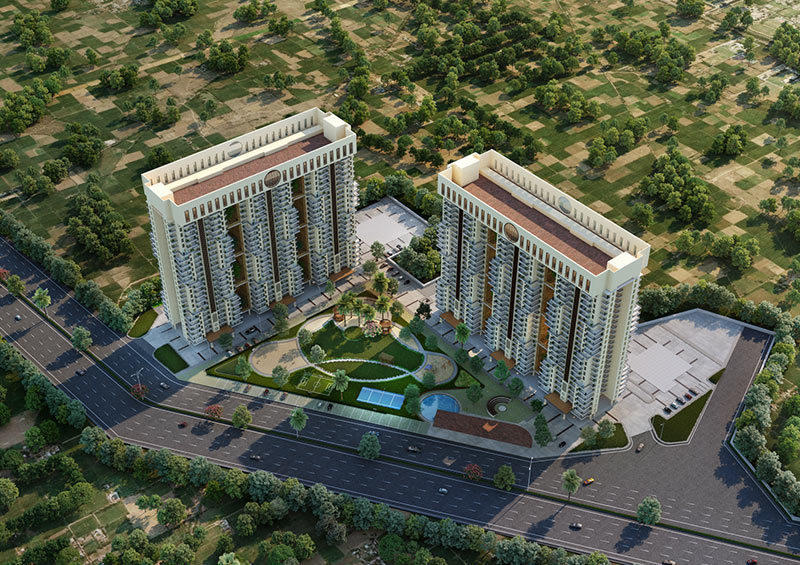 ---
7. Skyline Architectural Services Private Limited
Skyline is a Lucknow-based architectural company. They offer consulting assistance in a wide area of architectural, structural (Interior/Exterior) & construction management projects, and housing & township. Their multidisciplinary team of architects, planners, interior designers, engineers, management professionals, financial and legal experts have years of experience in providing complete architectural, structural, sanitary electrical, planning interior designing and execution. 
Website – www.skylinearchitect.com
Headquarters – Lucknow
BILTRAX CONSTRUCTION DATA
No. of Projects Tracked
29
Project Value
3,880 INR-Crore
Construction Area
69.14 Million-SqFt
Key Upcoming Projects
Ekana Mall, Gomti Nagar, Lucknow
Ekana Antalya, Gomti Nagar, Lucknow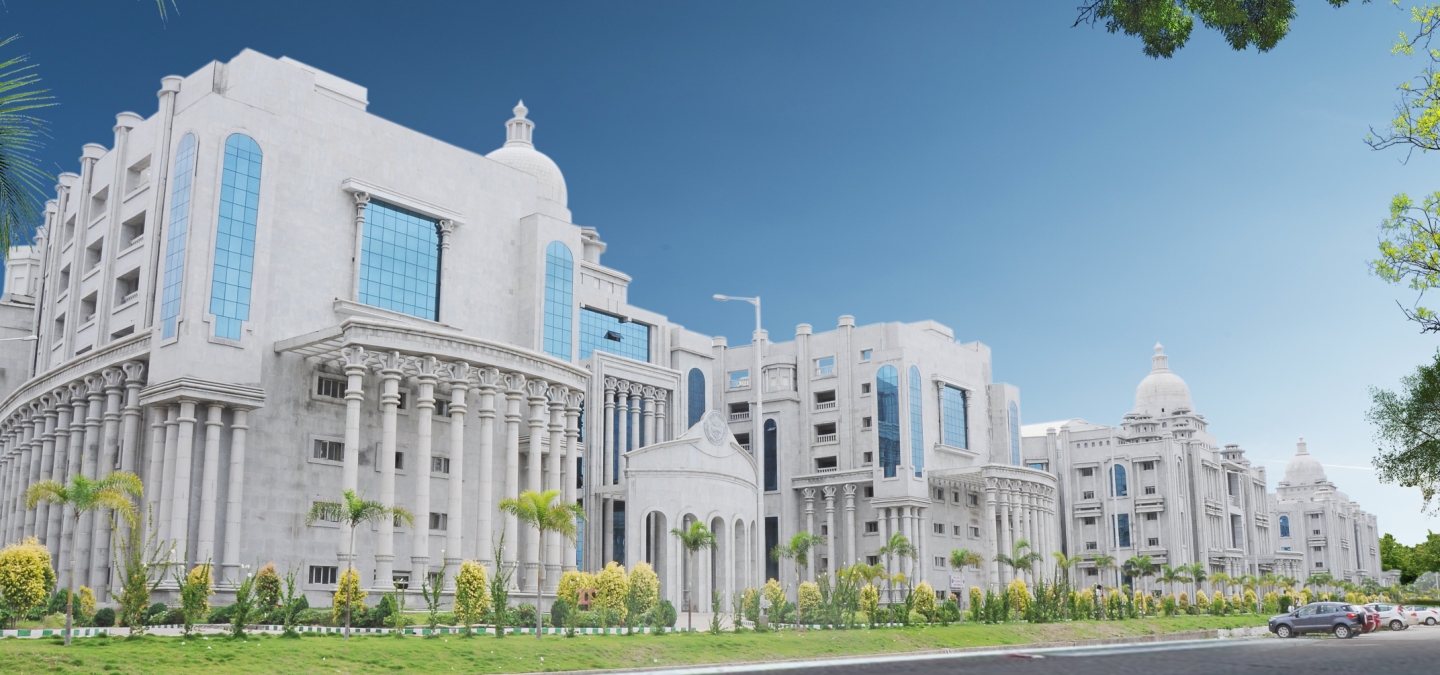 ---
8. Ajit Shangari Consultants Private Limited
ACPL has been in the business of creating iconic structures over the last three decades. Since their inception, in 1973, they have consistently grown through with a focus on strong management skills and innovative designs.
Mr Ajit Shangari started ACPL with a philosophy centered around market-centric values. This has translated into responsible architecture and timeless creations with a keen eye on client-needs and end-user benefits.
Website – www.acplonline.com
Headquarters – New Delhi
BILTRAX CONSTRUCTION DATA
No. of Projects Tracked
28
Project Value
9,215 INR-Crore
Construction Area
45 Million-SqFt
Key Upcoming Projects
Hansaflon Capital Central Market, Faridabad
Paras Avenue, Noida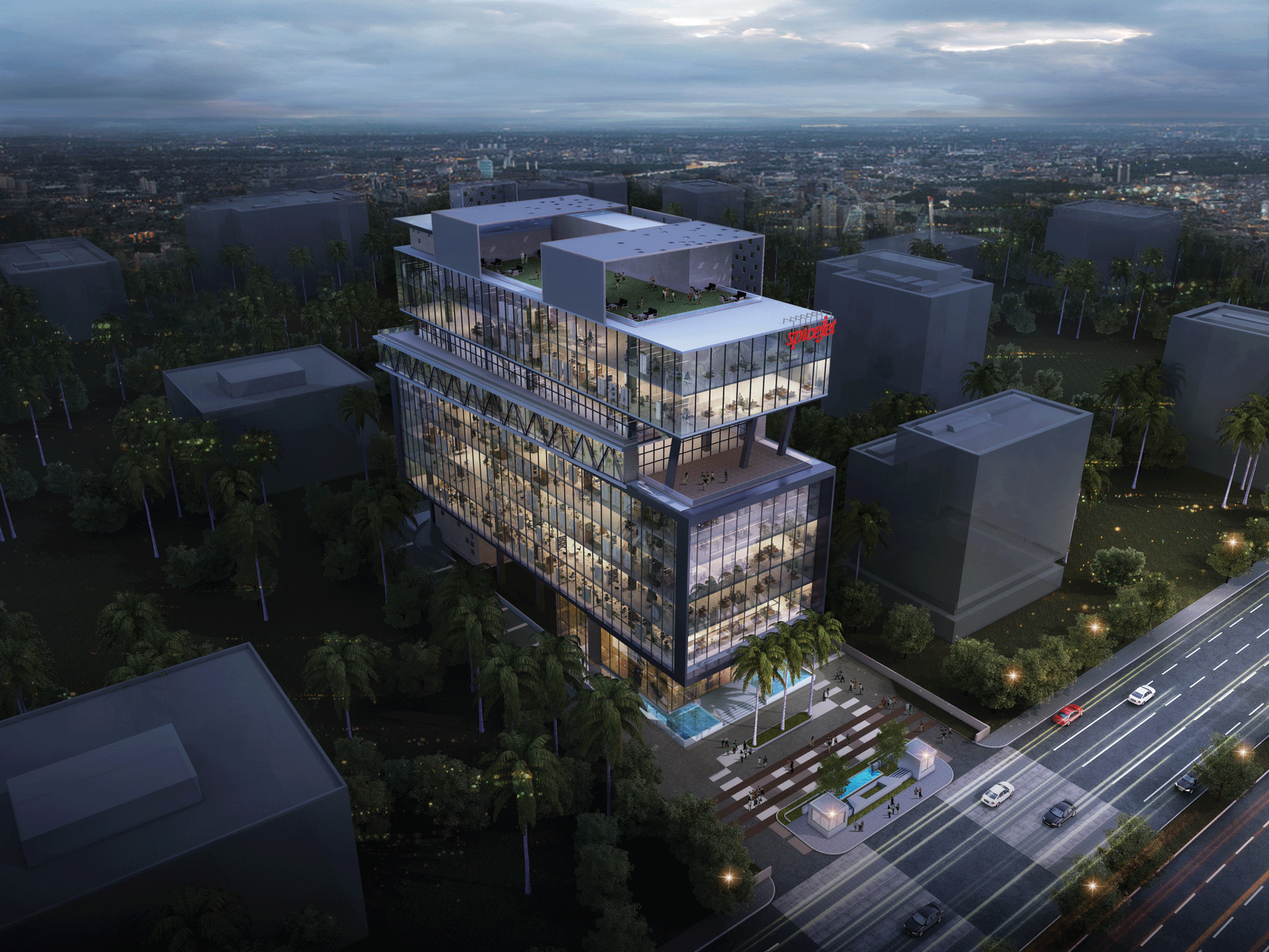 ---
9. Space Designers International
Instituted and nurtured as an architecture firm by Ar. Vishal Mittal, graduated from Government College, Lucknow (1997), Space Designers International has lucratively acquired a place in this ambidextrous world of architecture and design. The echelon of creations comprises of housing, commercial complex. During the years passed by, it has successfully explored and deciphered conceptions about configuration and designation of space.
Website – www.spacedi.com
Headquarters – Noida
BILTRAX CONSTRUCTION DATA
No. of Projects Tracked
27
Project Value
9,101 INR-Crore
Construction Area
5.36 Million-SqFt
Key Upcoming Projects
Sanfran Sarovar Heights, Jhansi, Uttar Pradesh
Ashiana Residential Project, Kalarahanga, Orissa
---
10. Creative Group
Creative Group is an internationally recognized Design Consultancy & Architecture Firm in Delhi, India. Established in 1973 the firm has 50+ years of experience delivering award-winning architectural projects across Infrastructure, Aviation, Real Estate, Commercial, Institutional, Industrial and Corporate sectors. As an architecture firm, they focus on the performance of architecture responding firstly and primarily to its ecology and available resources.
Website – www.creativegroup.co.in
Headquarters – New Delhi
BILTRAX CONSTRUCTION DATA
No. of Projects Tracked
22
Project Value
2,339 INR-Crore
Construction Area
91.87 Million-SqFt
Key Upcoming Projects
NR Major Upgradation of Railway Station, Ghaziabad, Uttar Pradesh
NRANVP Railway Stations, Atal Nagar, Raipur, Chandigarh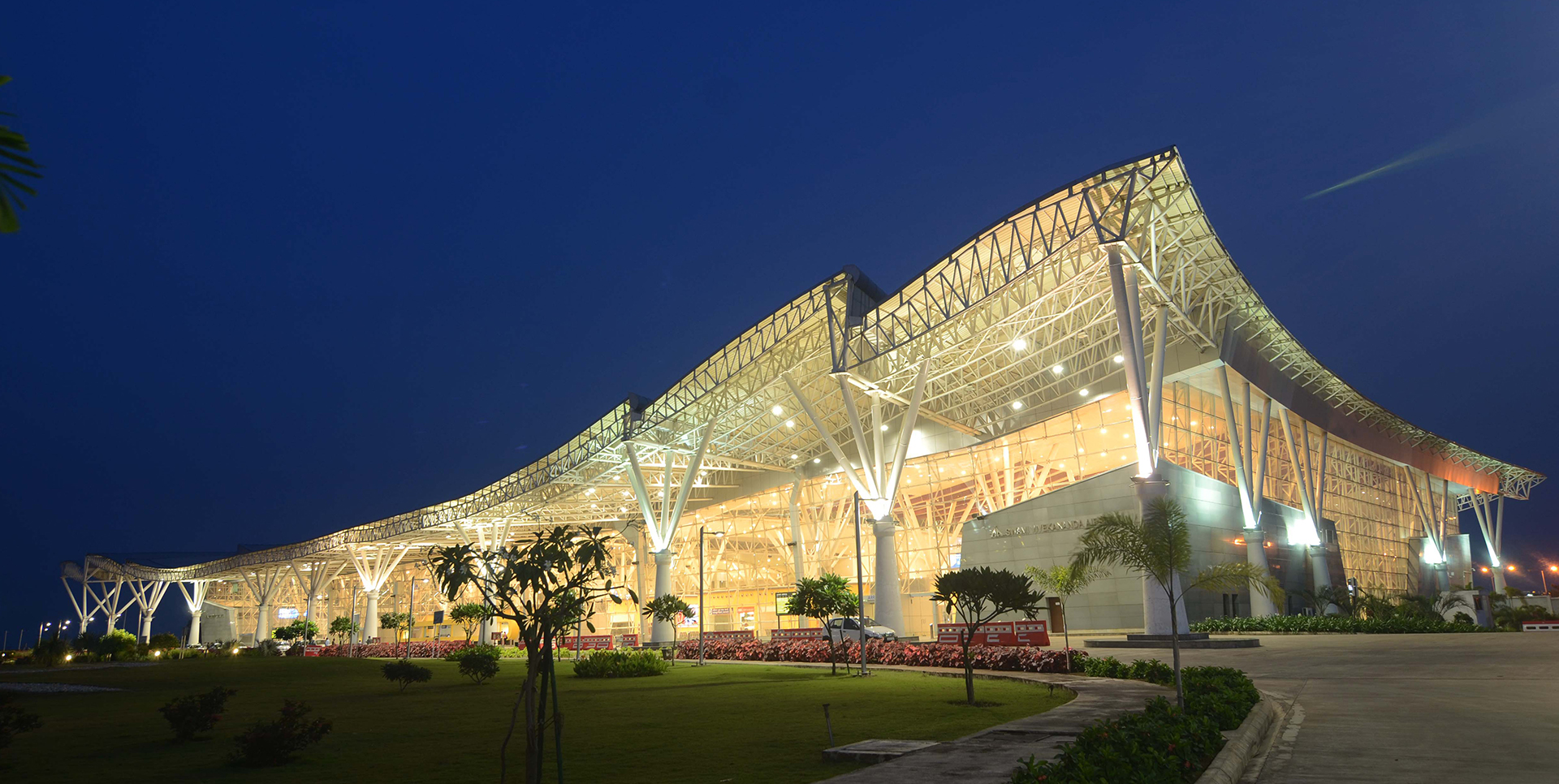 ---
How To Generate Leads From Architects In India?
products impacting aesthetics and functionality including tiles, facades, glass, windows and doors, paint, fit-outs, HVAC systems, acoustics, railings, roofing, and so on. Tracking and monitoring these architectural specifications is critical to the growth of building materials companies in the Indian construction market. Hence, building material manufacturers should engage with architects early in the project and keep them informed about their latest products and innovations. Leads generated by such early-stage collaborations with architects can convert faster.
Disclaimer
The information in this article is extracted using data insights from Biltrax Construction Data's proprietary platform. The list is based on data that includes architecture firms involved in the design and development of buildings, urban development, industrial, infrastructure, and utilities projects. The data excludes architectural firms involved in interior design projects.
This article uses feature images that may not be representative of the project; they are merely for illustration purposes.