From The Great Gatsby to Clueless, all protagonists with a chic clothing style had an extremely immaculate wardrobe. A wardrobe, be it small or enormous, has a sophisticated subtlety of its own, and it is important to make sure that it complements the theme that they set it in. Trending wardrobes spruce up a space and add a visually appealing point.
Glass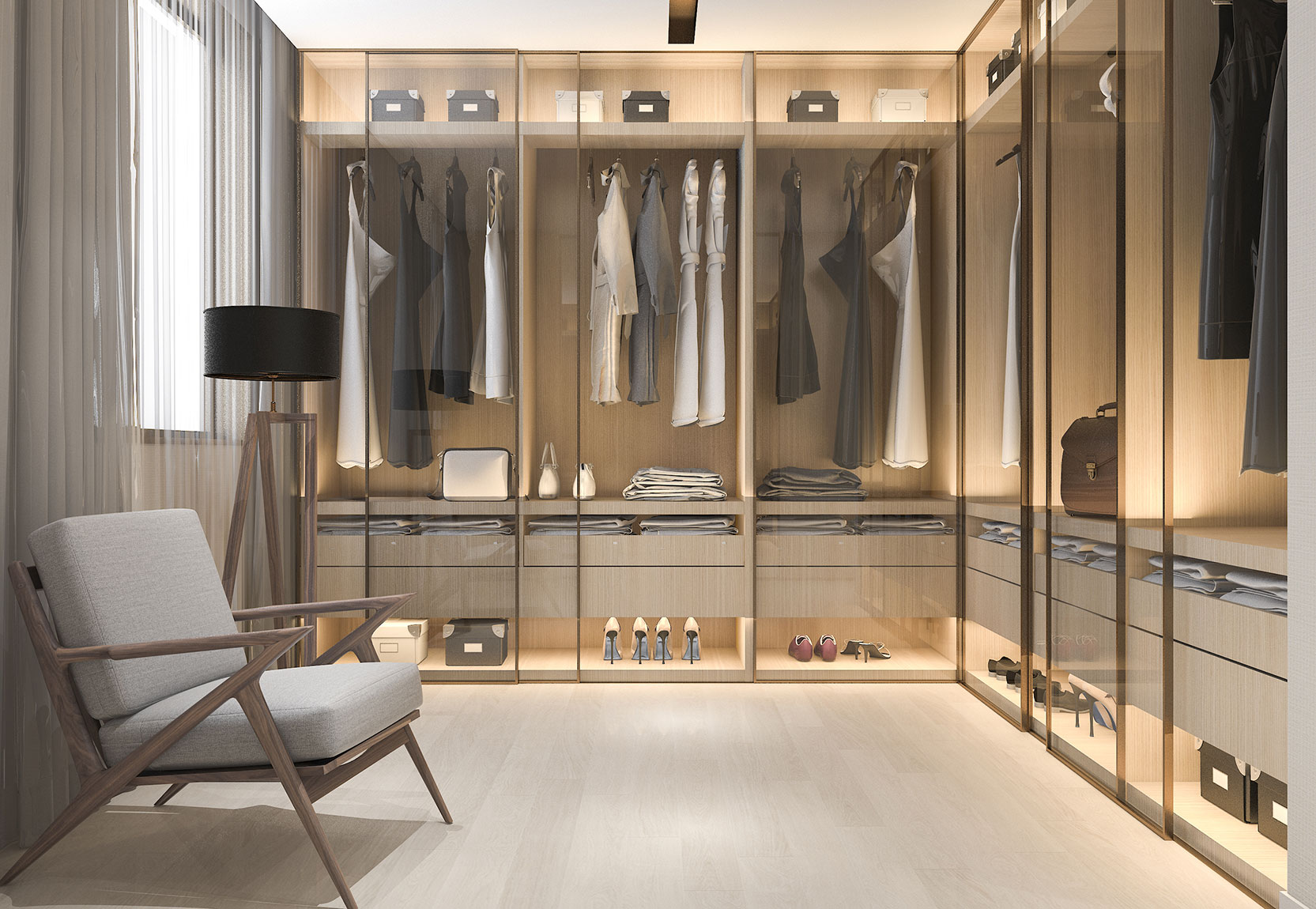 Glass wardrobes are in trend currently and provide your wardrobe with an elegant look. Additional spotlights inside the wardrobe make the wardrobe look aesthetic and warm. The only downside of a glass wardrobe is its transparency. It needs meticulous and dedicated maintenance, which allows the inside to look pleasing. Applying a layer of frosted sheeting material or an acrylic sheet helps to make the glass translucent.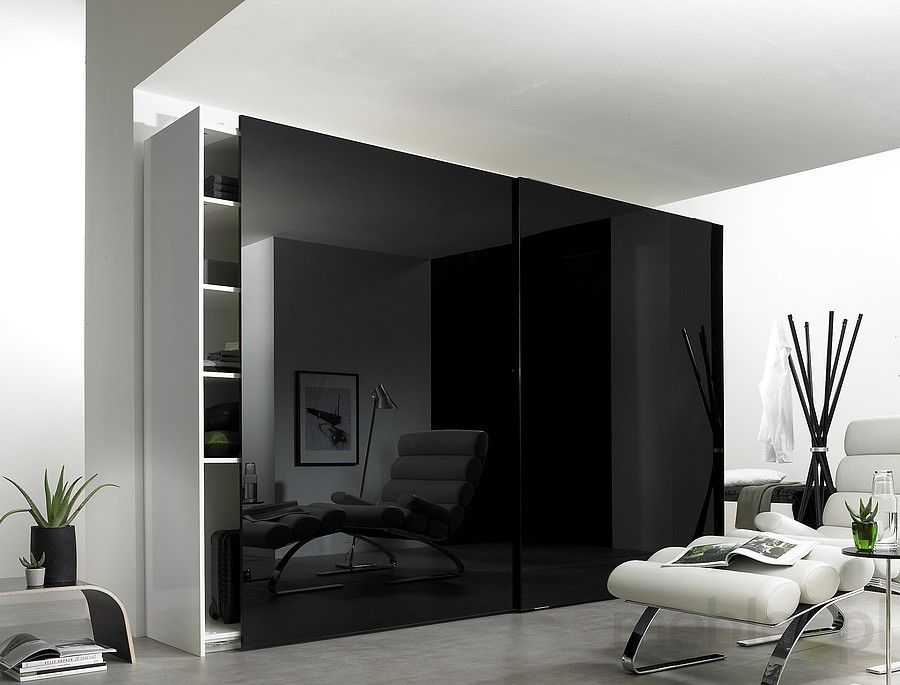 Veneer
Veneer is an extremely thin sheet of wood and exudes the warmth and radiance of natural wood minus the exorbitant cost of natural wood panels. It is a popular and an economical option for both traditional and modern wardrobes. Veneer is prone to fading and scratching, so it requires polishing and maintenance every few years.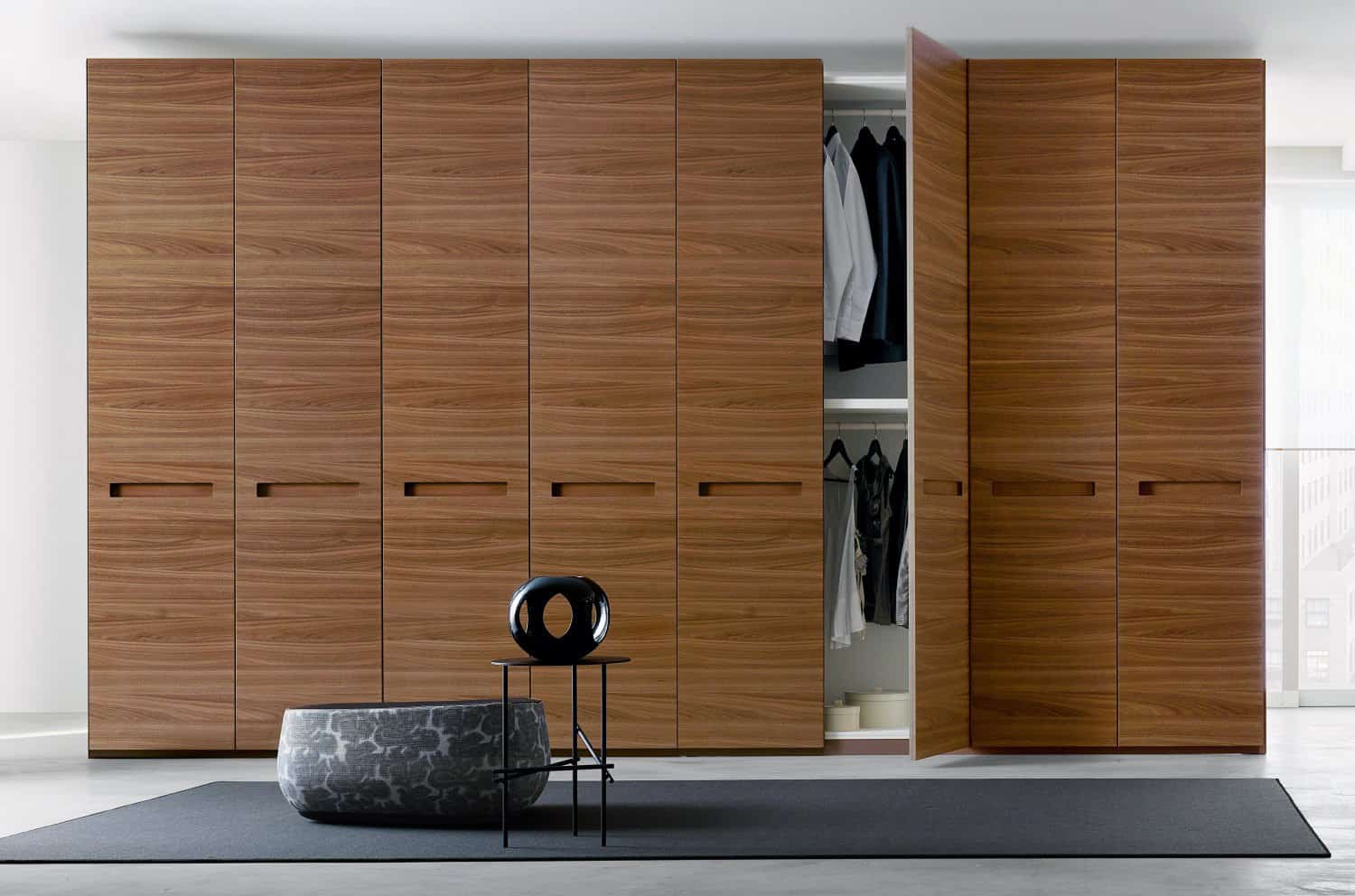 Laminate
Laminate has high durability, is quicker to clean and is resistant to water and scratches. One thing that makes it popular over and above its durability is the number of options for it. Laminates are available in glossy, matte and textured variables which offer a wide range of selection. The only downside of using laminate is that it is brittle and chips easily. Patching of laminates is nearly impossible. Once broken, the entire sheet has to be changed.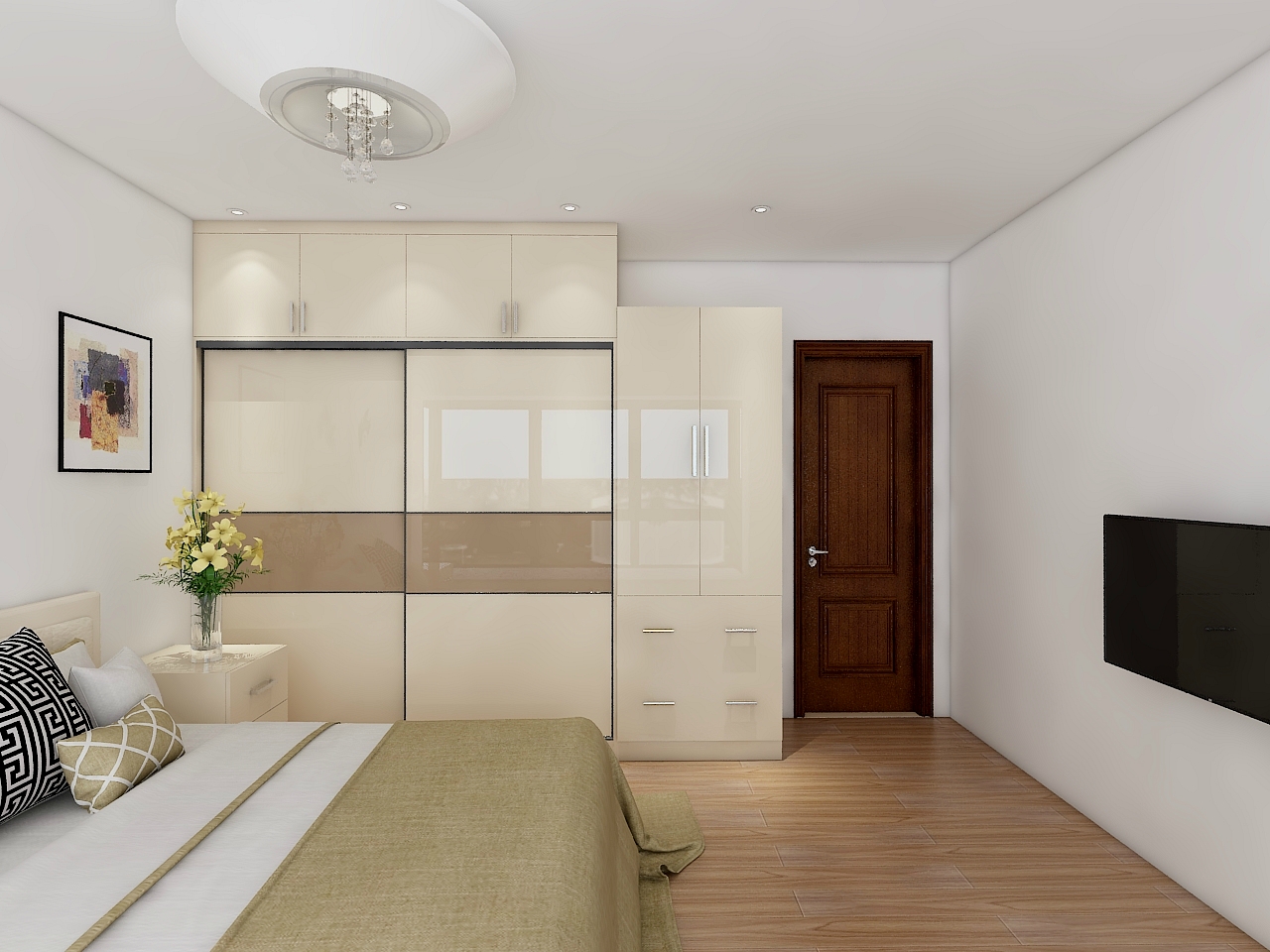 Mirror
Replacing the wardrobe door with a mirror eliminates the need for a dressing table. The reflection creates an illusion, making the room look bigger than it actually is. Mirror wardrobes require regular cleaning since they are fingerprint magnets. They are also heavy and prone to breaking, so it is smart to invest in good hinges and connectors. Mirror wardrobes look classy and simple and are a great addition to small bedrooms.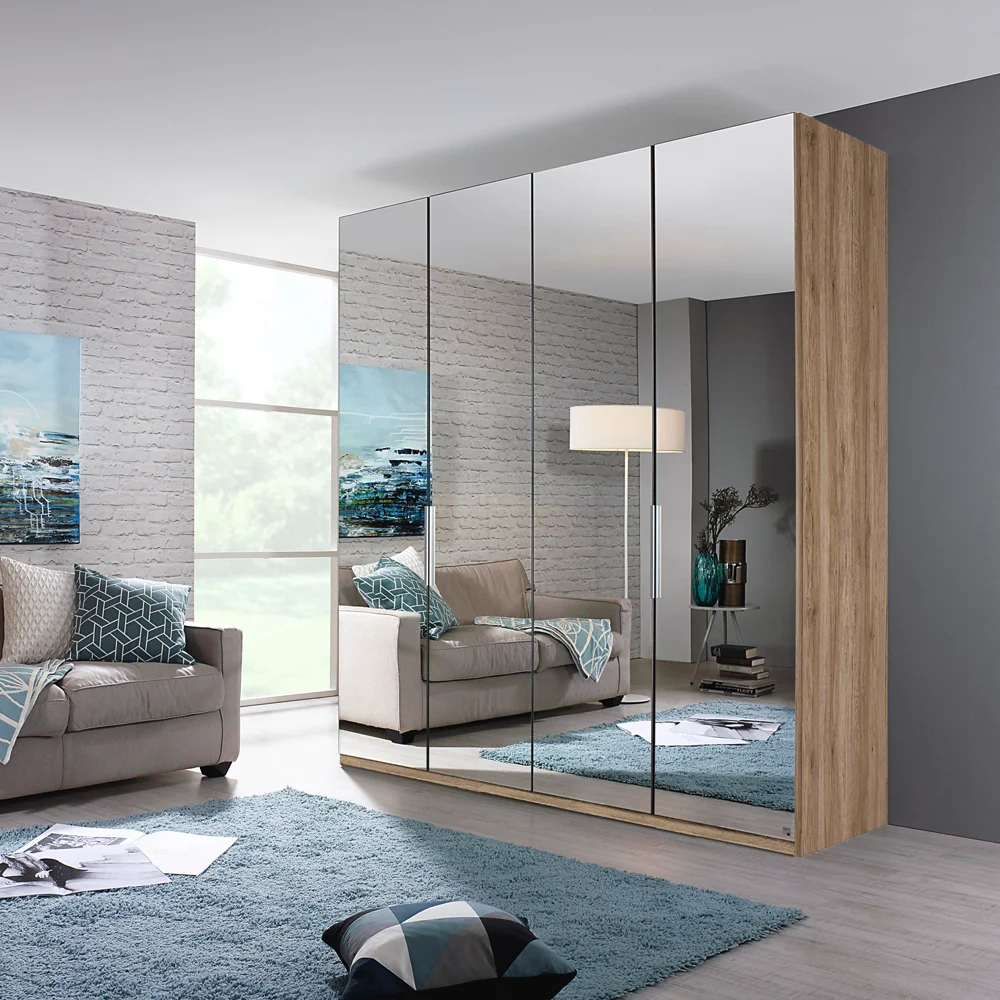 Lacquer or Polyurethane Finish
Another alternative is to paint the surface of your cupboards with lacquered or polyurethane paint. These paints are available in a wide range of colours and textures, ranging from glossy to matte. They are quite simple to keep clean. Lacquer paint might work well for houses with a European décor that is noted for its vibrant colours, since it gives the wardrobe a shiny texture.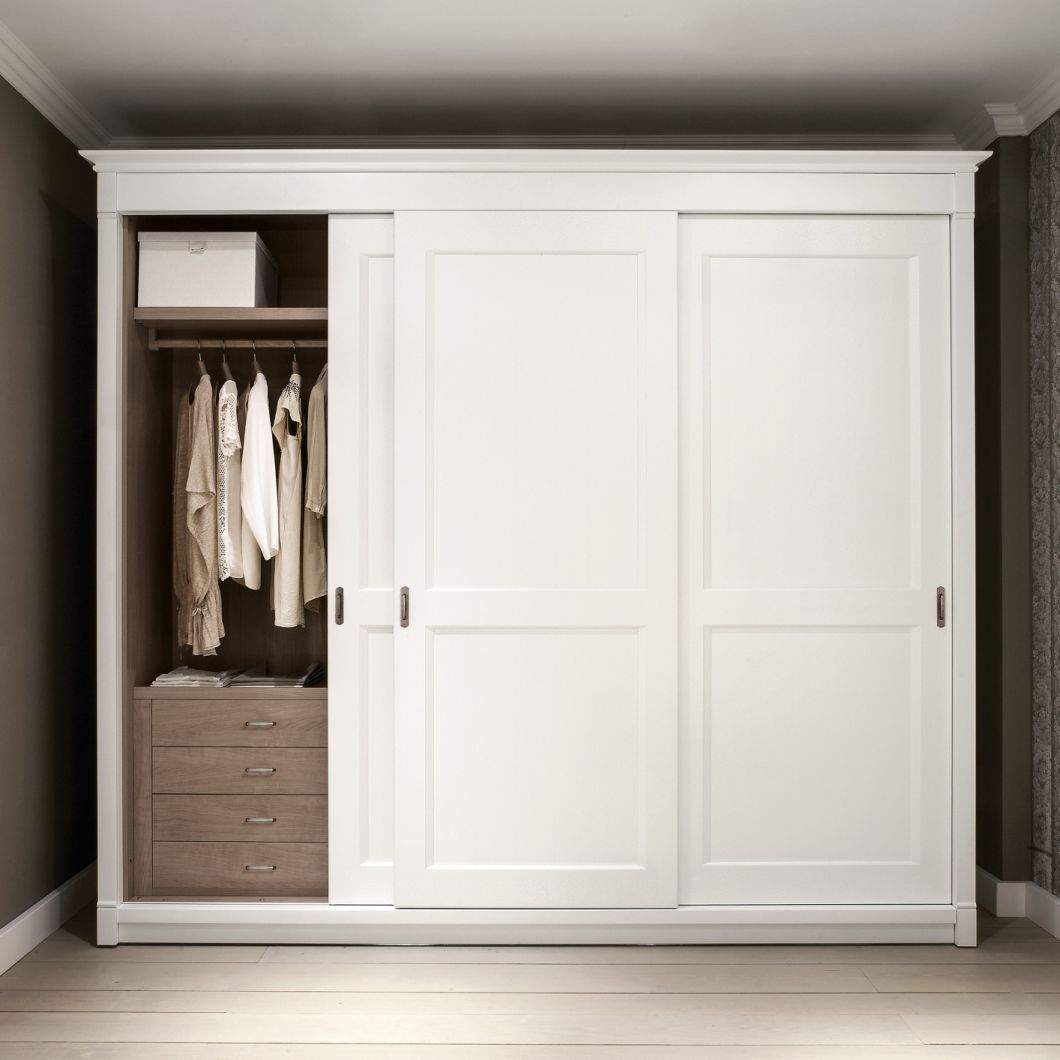 Leather
Adding a leather finish is a terrific way to bring warmth and flair to the space. It is also useful to reduce the rough edges and corners of the wardrobe. Adding leather to wardrobe doors that cover an entire wall gives the space an elegant and luxury makeover. It comes in a limitless variety of colours, finishes, and patterns, making it simple for anybody to match it to a certain décor style. While easy to care for, leather must be of excellent quality for it to last. If it chips, you'll need to replace the entire sheet.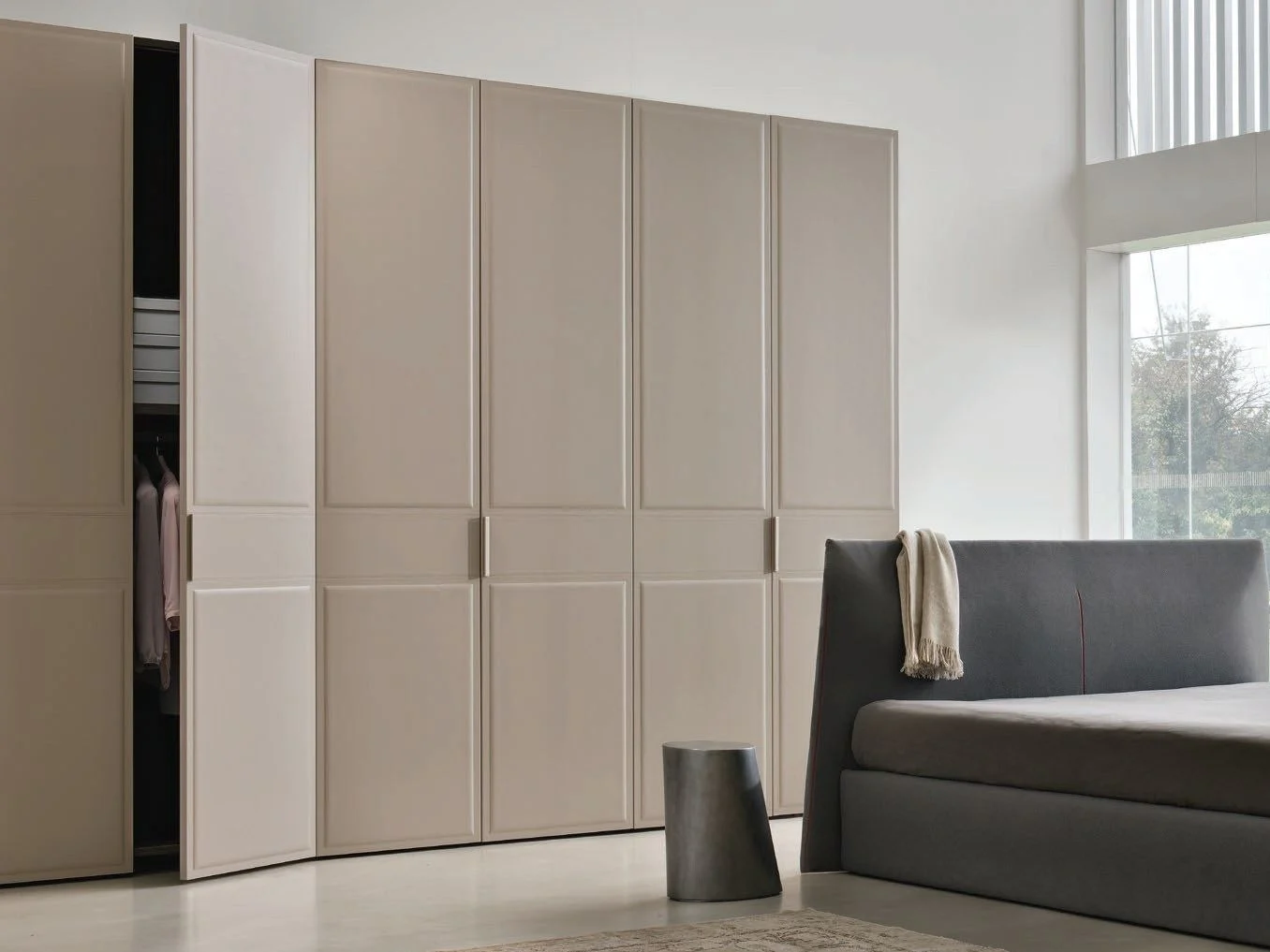 Solid Wood
Nothing beats actual wood as a material of choice for wardrobes and cabinets. Solid wood is no longer an environmentally friendly material for furniture or cabinets, since forest reserves are depleting steadily. Even if you choose this material, it is quite expensive, and you will need a lot of money to buy actual wood for all of your home décor. A good way to incorporate solid wood wardrobes is to thrift or upcycle existing pieces. Flea Markets and Thrift Stores or Second-hand Furniture Stores are a dominant source for such wardrobes.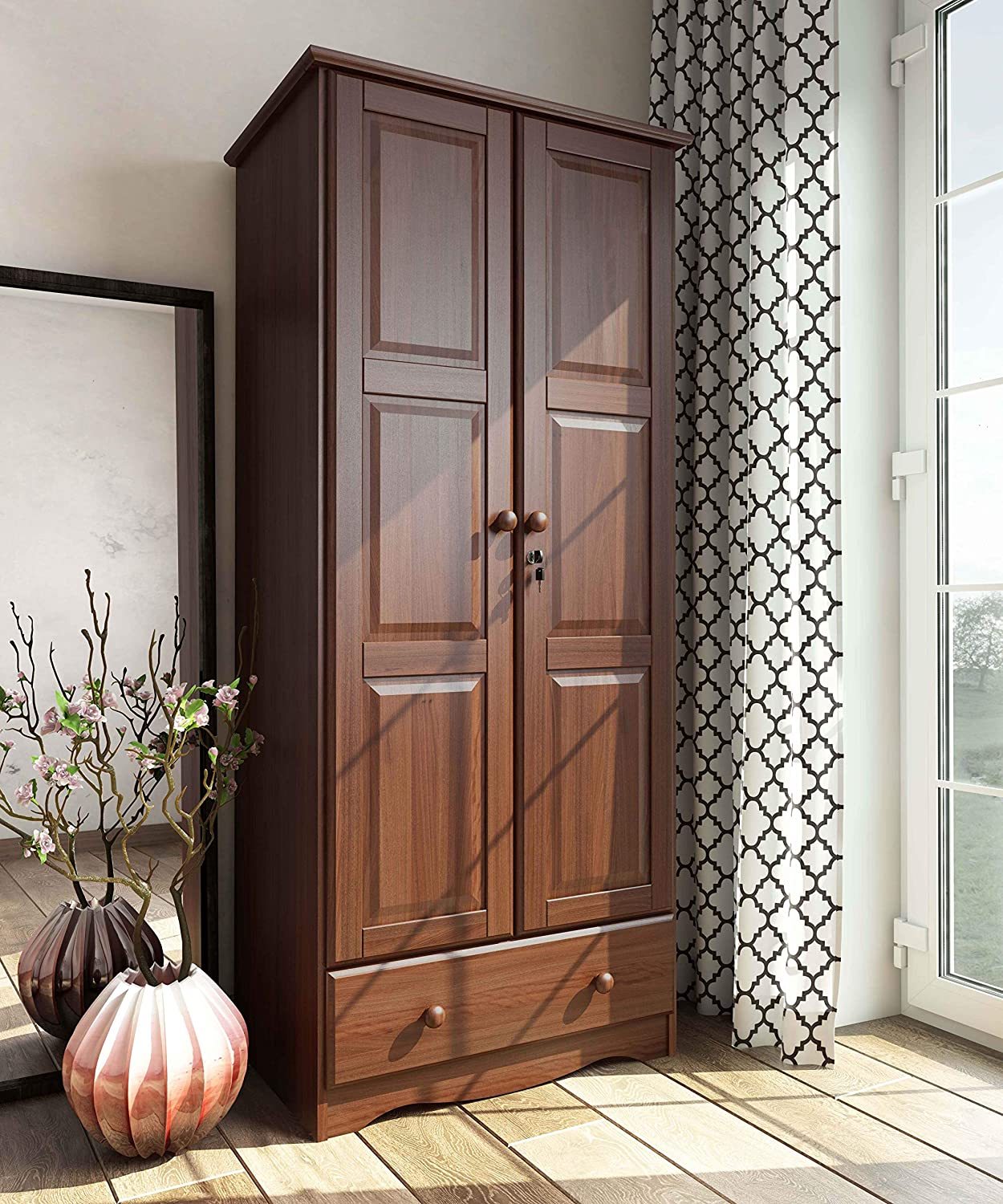 Source: