Instilling fascination, elevating the human spirit, and starting a conversation are the cornerstones of Urban Zen's design story. The design fraternity lauds attention to detail. Urban Zen acknowledges this attention to detail. It has become known for its bold designs that deliver a powerful message. Urban Zen creates living spaces that are timeless, experiential, and innovative in terms of design. A passionate proponent of independent thinking and creative change, Rohit Suraj, Urban Zen's Founder and CEO, talks to Biltrax Media about Idyllic Residential Spaces and their importance.
What 3 factors make up an idyllic residential setting?
An idyllic residential setting brings peace to residents after a long day. The three factors that contribute to ideal residential settings include the optimum usage of space so that a home caters to all the needs of its residents without being congested or cluttered. Every home reflects the personality of a client and their family and expresses their desire to create their own oasis. By incorporating nature into the design, indoors and outdoors, you can create a peaceful environment. Improving the residents' well-being is crucial.
A home tells a story and expresses a person's or family's interests. How does an architect design a home that imbibes the owner's characteristics? Could you elaborate on making mood boards and material selection?
With self-expression becoming more important in residential design, trends are fading. People enter a store with a clear idea of what they want. With décor, this self-expression reflects even in the smallest details. The advancement in design technologies has influenced people's perspectives. Because of this change, the clients demand customised ideas and innovative amalgamations that create a harmonious milieu.
While designing, we have the power to cast a spotlight on any element present in the entire space. We then make sure the design elements balance and complement each other. We prepare material palettes and mood boards under the client briefs, design aesthetics and the need to create experiential living spaces that transcend eras.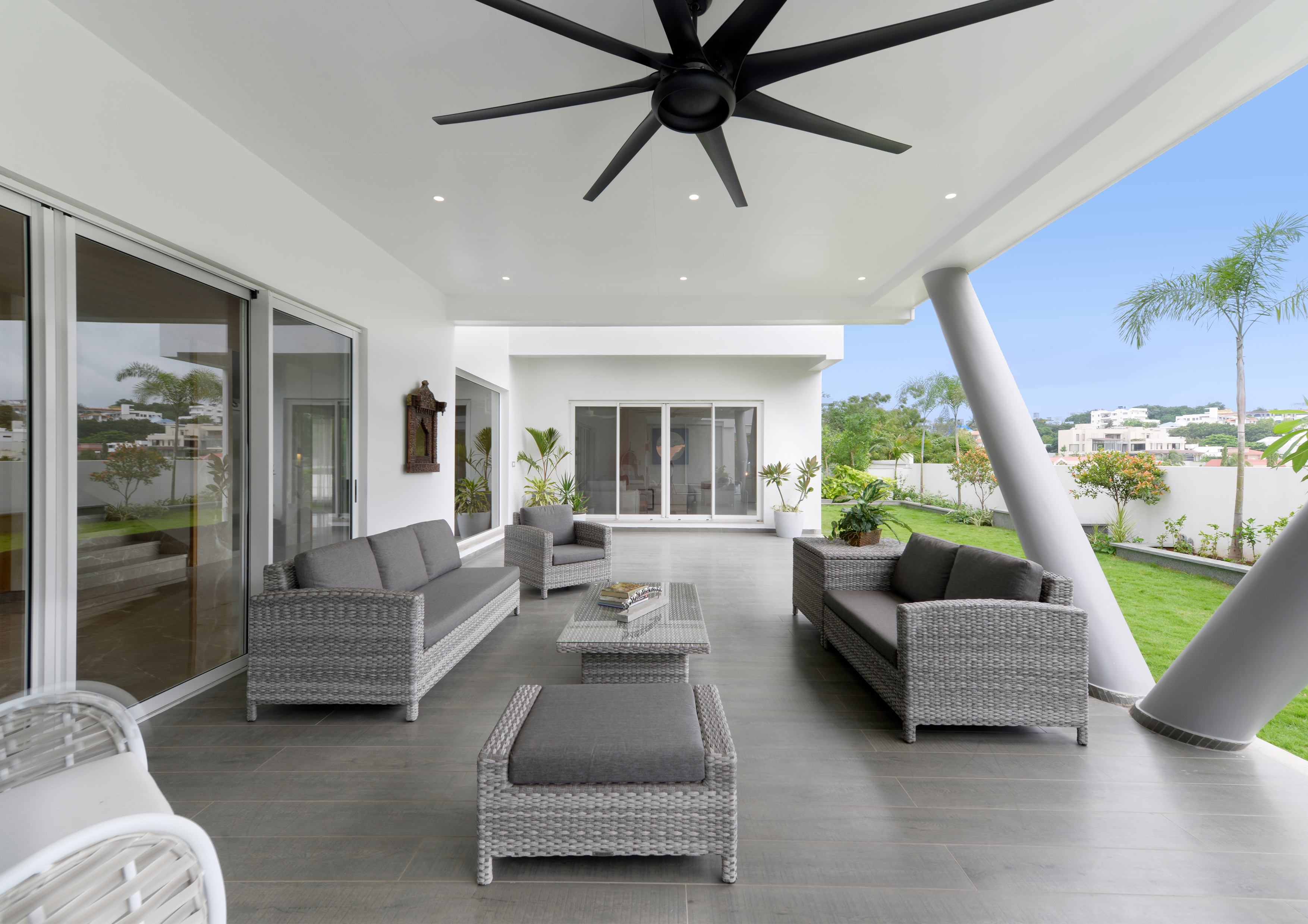 How can the planned residential space promote community interaction and development to create a sense of belonging and responsibility towards society?
Today, community spaces like clubhouses, indoor and outdoor activity spaces, and large gated communities form mini townships in their own right. It's important that we design keeping sustainable, user and crowd-friendly spaces in mind.
Eco-friendly materials such as solar panels, wool panels, recycled plastic and wood can create efficient and user-friendly environments. We can achieve a better society and a brighter future for all, through group composting and effective waste disposal strategies. With the average footfall being higher than normal for public spaces, the materials used and design of a space must meet the functional requirements. They also need to stand the test of both time and extensive usage.
The lockdown forced everyone to stay indoors. How can we integrate greenery and open spaces into built residential spaces?
Among many features of lavish homes, I frequently consider outdoor spaces and recreational spaces as key components. Many lavish homes feature multiple outdoor spaces as part of their plans. We desire outdoor space elements of any design. One of the major concerns with open space is to accommodate it spatially in the design while adhering to the by-laws and financial budget. It is an even more imperative requirement in today's scenario, where people are spending more time confined to their homes.
One of our projects in Hyderabad, House of Tropics, is all about nature and making the 'inside' feel like the 'outside'. While working with existing built spaces, it's important to make the most use of previously unused corners, landings, balconies, or terrace spaces. Integrating greenery is both a conscious and ongoing effort when working with an existing home. Koi ponds, terrace or balcony gardens, and green walls are a small part of bringing nature into your home.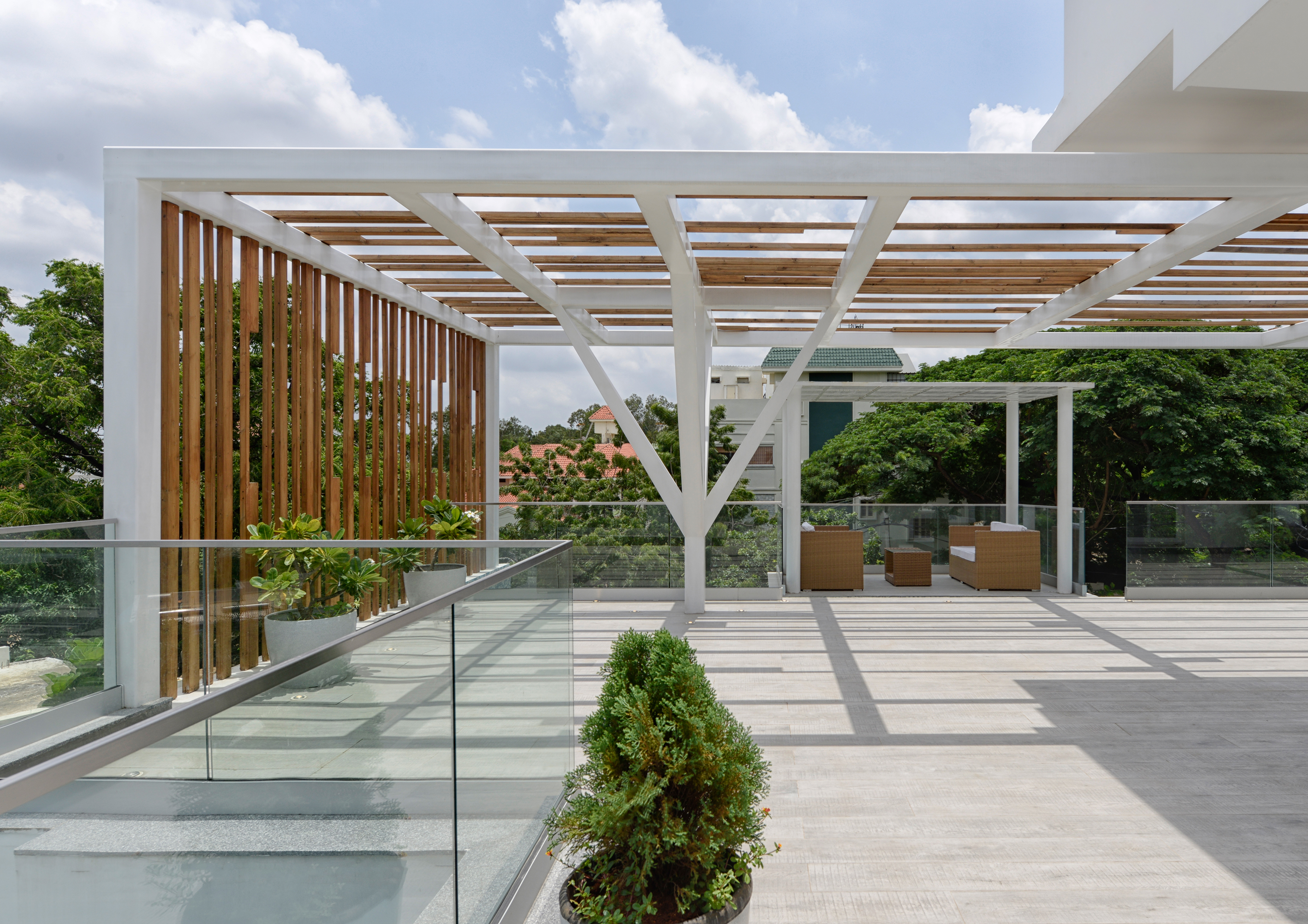 Work from Home is one of the significant trends post-pandemic. How can we efficiently incorporate workspace environments in residential spaces?
Working from home is both a blessing and a challenge. To function effectively in the middle of a chaotic and busy household, the individual would need a space that is private. Home offices need to be outfitted with the latest technology and automation to ensure comfort and an efficient work environment.
Although working from home has pros and cons, it doesn't have to be boring or difficult. Comfort is essential to ensure the viability of long hours of work. This concept should apply to the design and ergonomics of home offices. People require open air and ventilation instead of being cooped up in a room when not on work calls. Balconies, terraces, and outdoor seating areas converted into mini working spaces make the best of both worlds.
Urban Zen believes in designing and delivering living environments that are timeless, experiential, and incorporate innovative design innovations. The spaces aim to be bespoke and flawless, and make working from home both a seamless experience and an aesthetic delight.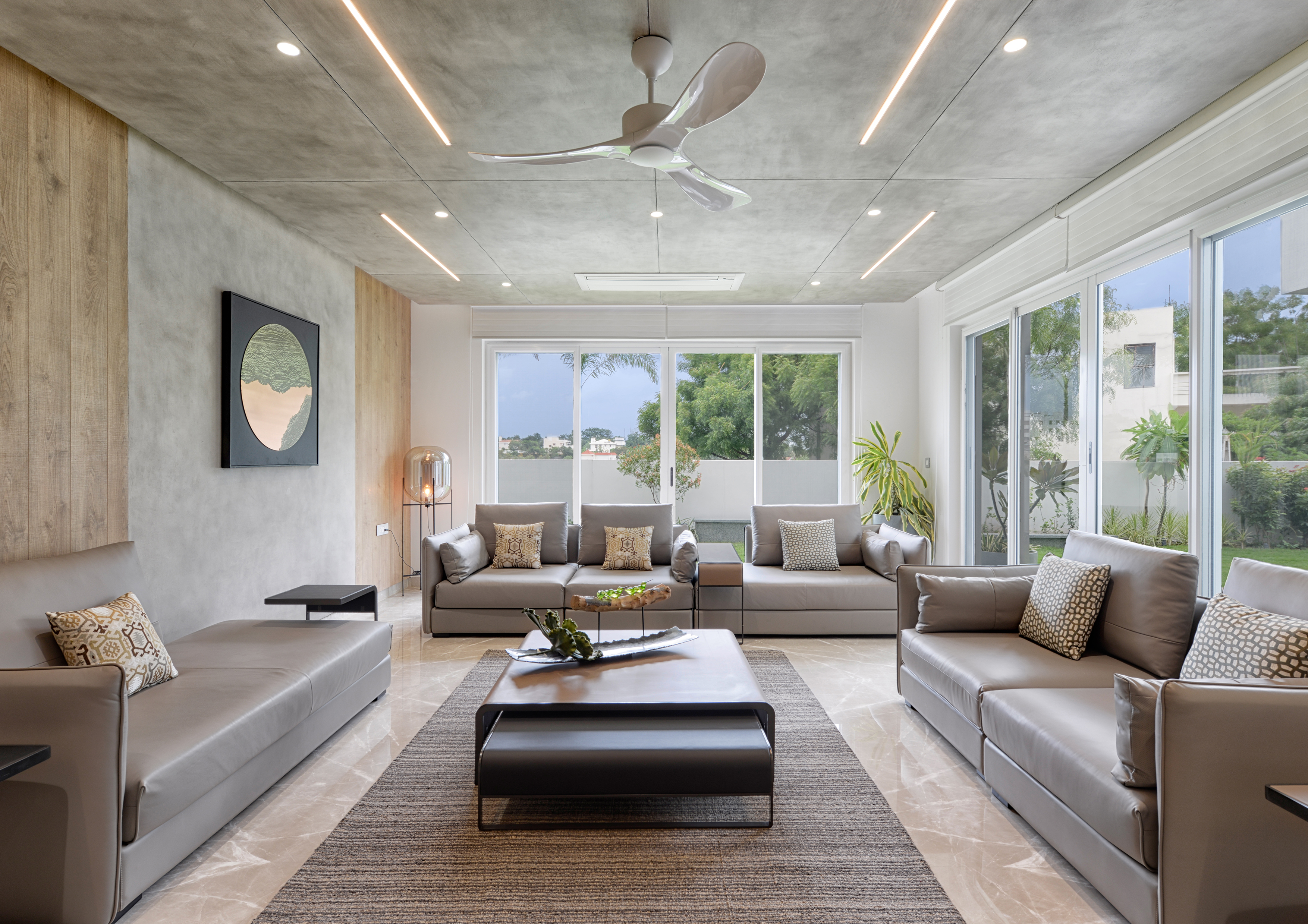 Inclusive design is about making places everyone can use. Could you elaborate on the common elements of access and inclusion for residential design?
An inclusive design makes places accessible to all, regardless of age, ability, and circumstance. It is based on simple principles of design that cater to the widest range of people. For example, a barrier-free ramp design instead of a conventional staircase is accessible to all. Visual interfaces in signage are safety features that cater to the elderly, physically challenged as well as children.
What are you currently working on in the residential space?
We are currently working on several luxury homes, large gated communities, and many other residential spaces across the economic spectrum. At present, we are working on a large-scale luxury home that will take a unique approach to spatial organisation. As a result, the house runs on a horizontal axis instead of a vertical one. This is an experimental, experiential, and elevated approach to luxury living.
Instagram: @urbanzenofficial