White Studios, an exuberant design house, which merges art with design, has unveiled the one-of-a-kind, Striking Wired Panton Chair. White Studios' statement chair is exquisite and adds a touch of drama and intrigue to any space. It features unique materials and a distinctive form.
The Wired Panton Chair is an eccentric take on the iconic Panton Chair with hints of quirkiness, keeping the royalty within. Fabric on the back with captivating textures and patterns adds contrast to the design. It is a unique take on the striking iconic silhouette of the Panton Chair. The Wired Panton Chair is available in a gold and white finish, each with different types of textured fabric.
The Wired Panton Chair exhibits White Studios' elegant workmanship and inventive designs. This arresting chair sets the mood and elevates the ambience of any kind of space. It is striking and exudes a strong character.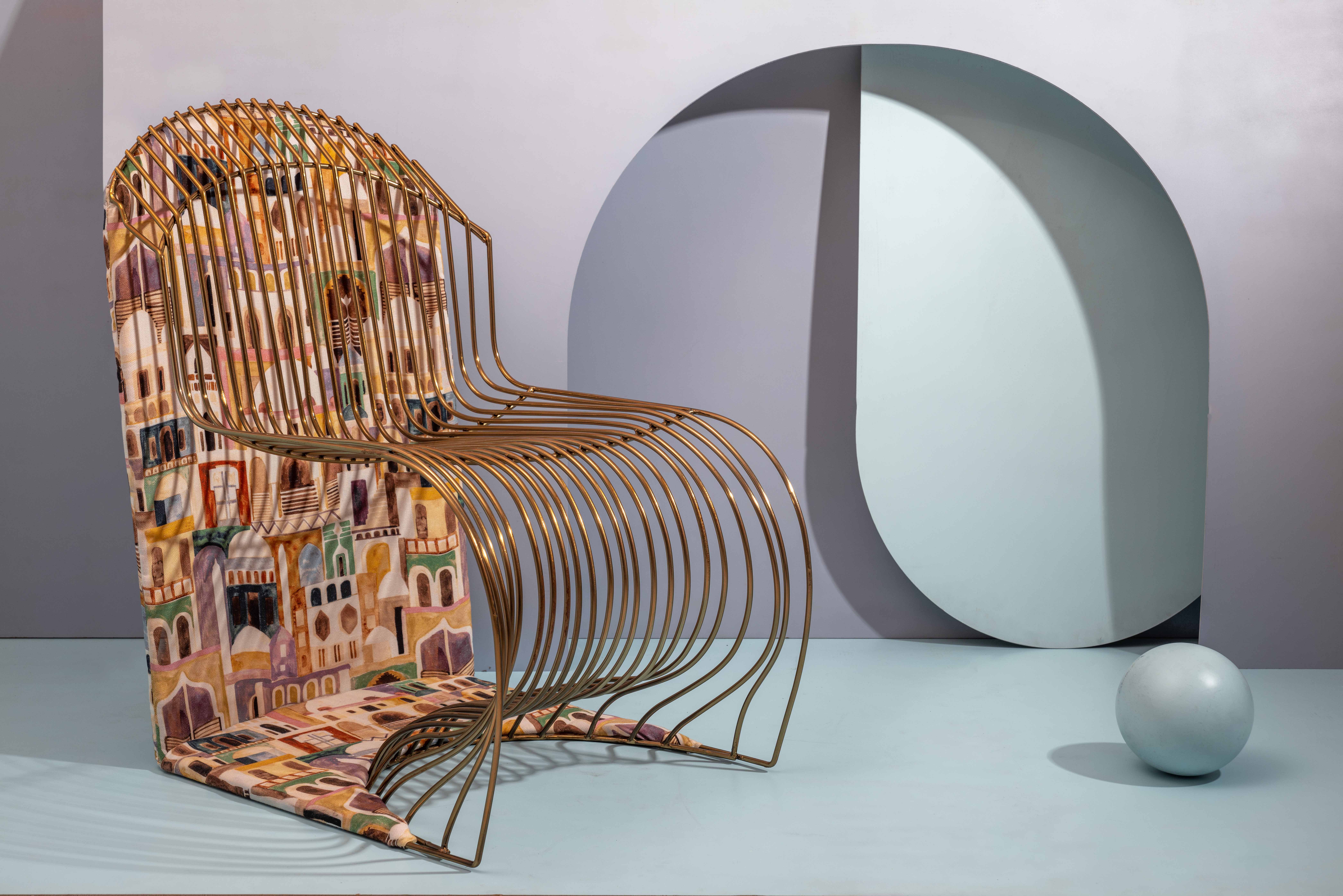 About White Studios
White, as the word says, is unique and pure. White Studios doesn't just make furniture and objects; they make your spaces beautiful with their experience, mastery, and learnings with a distinct artistic aesthetic. The idea behind White Studios is to create experiences, beautifying spaces. Inspired by art that has always been around mankind, White takes inspiration from different arts, always exploring materials and ways of merging arts with design with a touch of 'hand-made.'
A product designer by profession, optimistic by heart, and curious by mind, White Studios' founder—Gitesh Mehta, started his journey, after graduating, through his 80-year-old family business of Trophies known as KN Group. Hailing from the 'Brass City of India', i.e. Moradabad, he has always been up close with different materials and manufacturing processes. His curious mind led him to merge one thing with another, challenging the static monotonous manufacturing. Hence, White Studios was born out of his passion to break the monotony and his love for arts and design.
Visit: www.whitestudios.in
Contact: +91-900434904
E-Mail: info@mysite.com