Steel is one of the greatest materials for creating structures that can withstand high pressures, such as strong winds and earthquakes. Steel is a good choice for constructing the fundamental strong framework of a building because of its tremendous strength and its tensility and flexibility. It also allows engineers and architects to build vast, column-free spaces fashionably.
Due to its availability, strength, adaptability, ductility, and recyclability, steel is the material of choice. Steel was used to construct several structures in the first half of the 20th century, and they are still standing today. It is a long-lasting and safe building material that is resistant to rot, termites, and mould. Steel, because of its inherent element of zinc coating, steel in framing will survive hundreds, if not thousands, of years. Steel is the world's most recyclable substance, and because it is genuinely recycled, it can never be "consumed," just "used." Regardless of what you want to achieve, steel allows you to select the greatest material option.
What is driving India's steel demand?
The construction sector would be a pan-India driver of steel demand, according to a research undertaken by Worldsteel in partnership with the Indian Steel Association. A strong government push for infrastructure development and affordable housing would be the driving force behind this. Government efforts such as 'Smart Cities' and 'Affordable Housing,' as well as the construction of industrial corridors, would undoubtedly increase India's steel demand. It implies improved connection, lower logistical costs, and well-distributed growth throughout all Indian states for the country.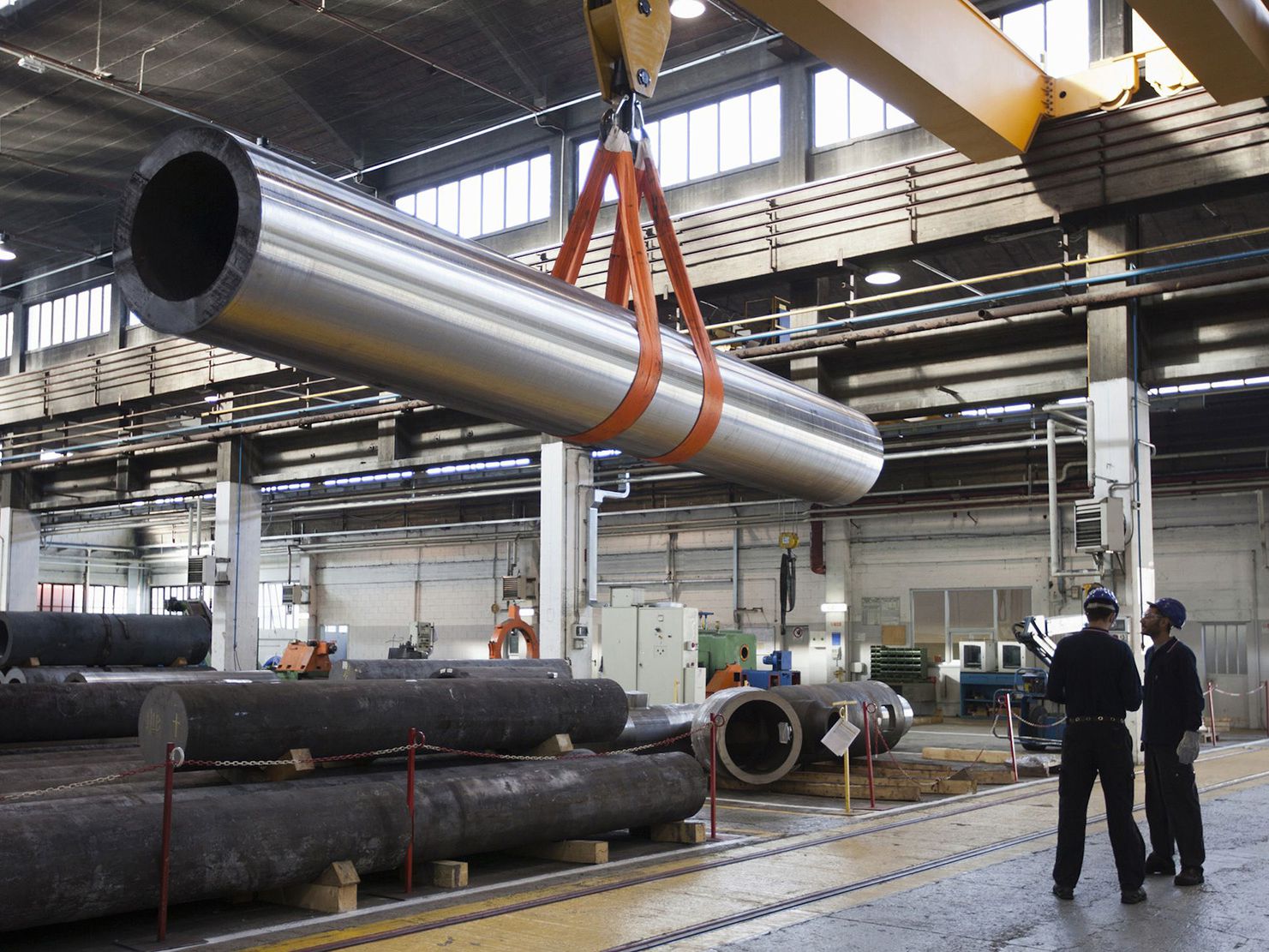 The 'Make in India' project, which seeks to convert India into a global design and manufacturing powerhouse with sectors along the industrial and freight corridors, is expected to provide additional support for the steel industry's development. To that aim, a number of Indian states are projected to establish automotive and related industries in order to serve as global centres for the production of export-oriented compact automobiles.
All of these variables, together with favourable demographics, suggest that stronger macroeconomic fundamentals and sustained increase in steel demand are possible in the near future. In reality, India's steel demand is predicted to increase by 7.3 percent. Despite this, India's reported per capita steel consumption of 68 kg was far lower than the world average of 212.3 kg. This shows that India's steel demand is now mostly unmet.
Importance of Steel
Steel has minimal production costs when compared to other similar materials used in construction. The amount of energy required to remove iron from ore is roughly a quarter of that necessary to extract aluminium. Steel is environmentally beneficial since it is recyclable. The element iron makes up 5.6 percent of the earth's crust, providing a reliable raw material source. Steel output is 20 times larger than production of all non-ferrous metals combined.
The steel industry has worked hard to create new technologies and improve the world's toughest and most versatile material. There are around 2000 grades of steel created, 1500 of which are high grade steels. There is still a lot of room for new steel grades with different qualities to be developed. Steel has the characteristics of a fundamental industrial material due to its huge number of grades. Steel has always played a significant role in our lives and will continue to do so in the future. However, whether steel can fully use its potential by generating new higher grades and flexible grades will determine how long it can keep its leading position. This may be accomplished by improving the structure and employing alloying processes, hence increasing the utilitarian value of the product. We'll have to figure out new methods to use steel and prepare to compete with aluminium in the future.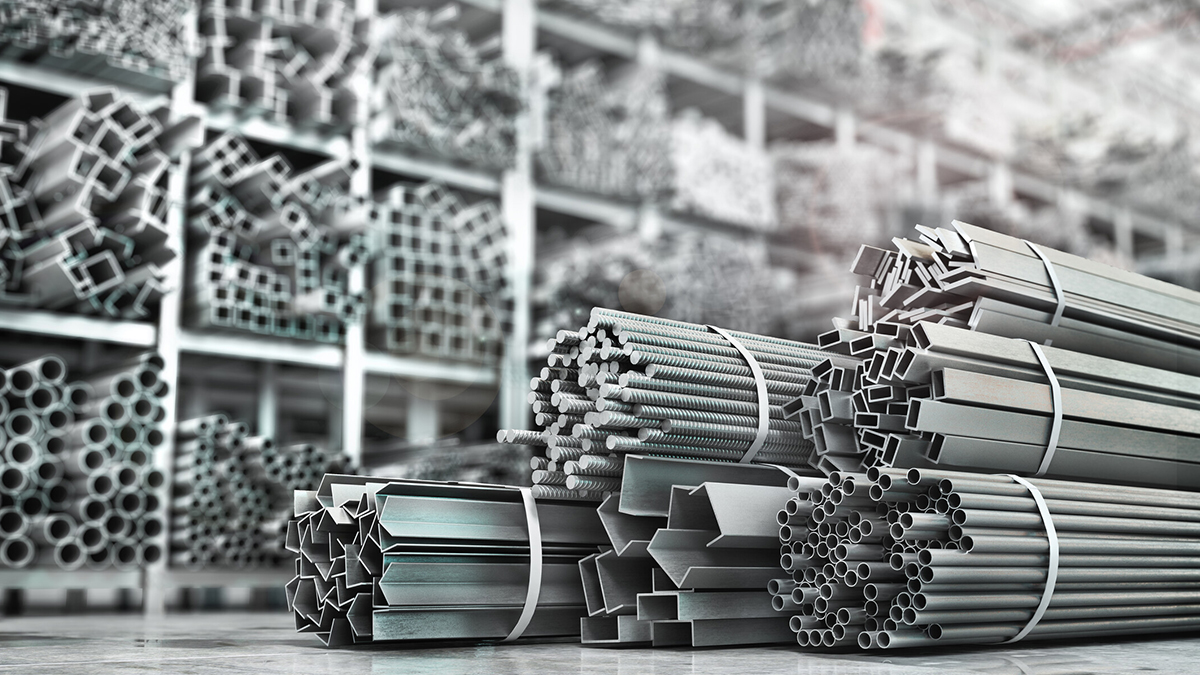 Choosing steel for Construction
Engineers, designers, architects, and fabricators all prefer structural steel to other materials. The numerous advantages of structural steel make it one of the most often utilised materials in the building sector. Mild steel is utilised in the majority of buildings. It possesses tremendous strength, making it an excellent choice for structure construction. Structure steel is also tensile, ductile, flexible, and cost-effective.
Speed of Construction
The majority of structural steelwork is prefabricated, requiring relatively little site work aside from bolted connection installation. This results in short construction time frames and decongested construction sites due to phased deliveries, making it perfect for crowded CBD development projects on tiny sites. Steel frames, unlike concrete, are fully functional as soon as they are finished, enabling subsequent trades quick access to construction sites. Steel decking provides a safe foundation for work to begin right at once. Construction innovation is always enhancing the pace and safety of projects.
Safety
When compared to alternatives, a steel solution may save up to 70% on labour, which means fewer employees equals a safer building site. Erection operations are specified and regulated thanks to prefabrication and specialised lifting points on assemblies. Safer working platforms are made possible by steel decking and incorporated edge protection.
Value for Money
Construction that is completed more quickly results in an earlier handover and tenancy. Smaller member sizes (especially columns) result in more net useable space. Internal areas are more versatile when spans are longer.
Robustness and Ductility
Steel is a naturally ductile material that responds to overload in a controlled and manageable manner. Steel members can be customised in size and shape to give structural robustness that is difficult to achieve with other, more brittle building materials.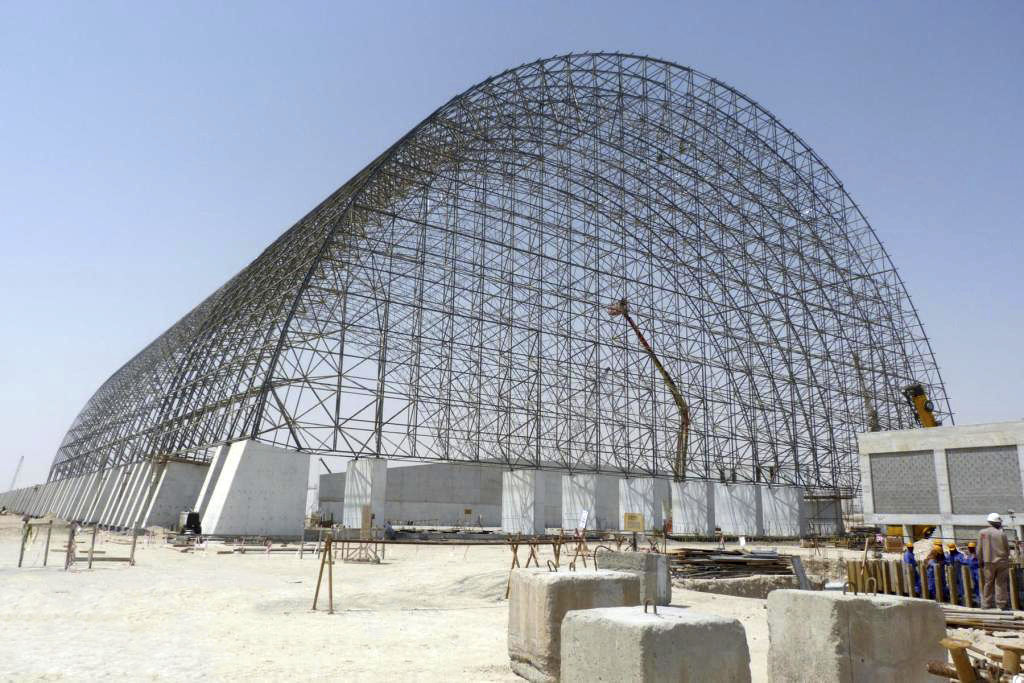 Prefabrication
The 'business as usual' instance is prefabrication of structural steelwork. Fabrication shop management over quality and dimensional precision of computer numerical control (CNC) machinery is improved by prefabrication. Quantity precision lowers waste, and procedures that incorporate seamless integration back to 3D design models guarantee that mistakes are minimised and architectural intent is kept.
Reduced Weight
Due to steel's strength and rigidity, it is naturally lighter than its equivalent concrete component. Lightness means less load on foundations, which means smaller foundations and greater performance in specific ground situations. The ability to adapt existing buildings for extension or refurbishment is made possible by weight reduction. Extending existing structures with additional storeys is a frequent example.
Configuration Adaptability
As steel is often erected on site with bolted connections, it's simple to reconfigure steel parts to fit the building or structure's adaptation to multiple functions. The weight transmission lines are visible, allowing for simple on-site welding to reinforce and refit the structure. Additional stories or expansions on existing structures can be added because of steel's inherent less self-weight. Large spans allow for future reuse of internal rooms with minimum or no structural changes.
Conclusion
Steel building construction necessitates a wide range of skills in the construction crew, from off-site manufacture through on-site placement and assembly. A thorough grasp of metallurgy is essential for the construction of steel structures. While qualified employees are trained, project managers and engineers with a background in metallurgy are preferred. When working with steel, precision is crucial. Senior site supervisors are deployed on-site for all processes, detailed documentation and reporting, quality audits, planned management visits, and periodic inspections to ensure excellent craftsmanship, finishing, detailing, and on-time project completion. Steel structures are becoming more popular in commercial and industrial projects as a result of the value they provide to the owners.
Sources:
Disclaimer: The information contained herein have been compiled or arrived at, based upon information obtained in good faith from sources believed to be reliable. The opinions expressed within the content are solely the author's and can be subject to change. The image featured in this article is only for illustration purposes. If you wish the article to be removed or edited, please send an email to editor@biltrax.com