School is the basic foundation of knowledge for a child. It gives children a chance to acquire knowledge in various fields of education, such as people, literature, history, mathematics, politics, and other numerous subjects. A school is not only a facility for education but also a second home where students spend the majority of their time during their nurturing years. It should augment creative thinking, inspiration, and a developing sense of awareness and responsibility. The expansion of the new education system is similar to the development of our society. It is well established that the method of learning is essential in defining one's personality and in coping with life circumstances. The transition from book literacy to the experience of existence has created a wave of the shift in schools. These are some noteworthy school designs that facilitate basic education and promote interactive learning.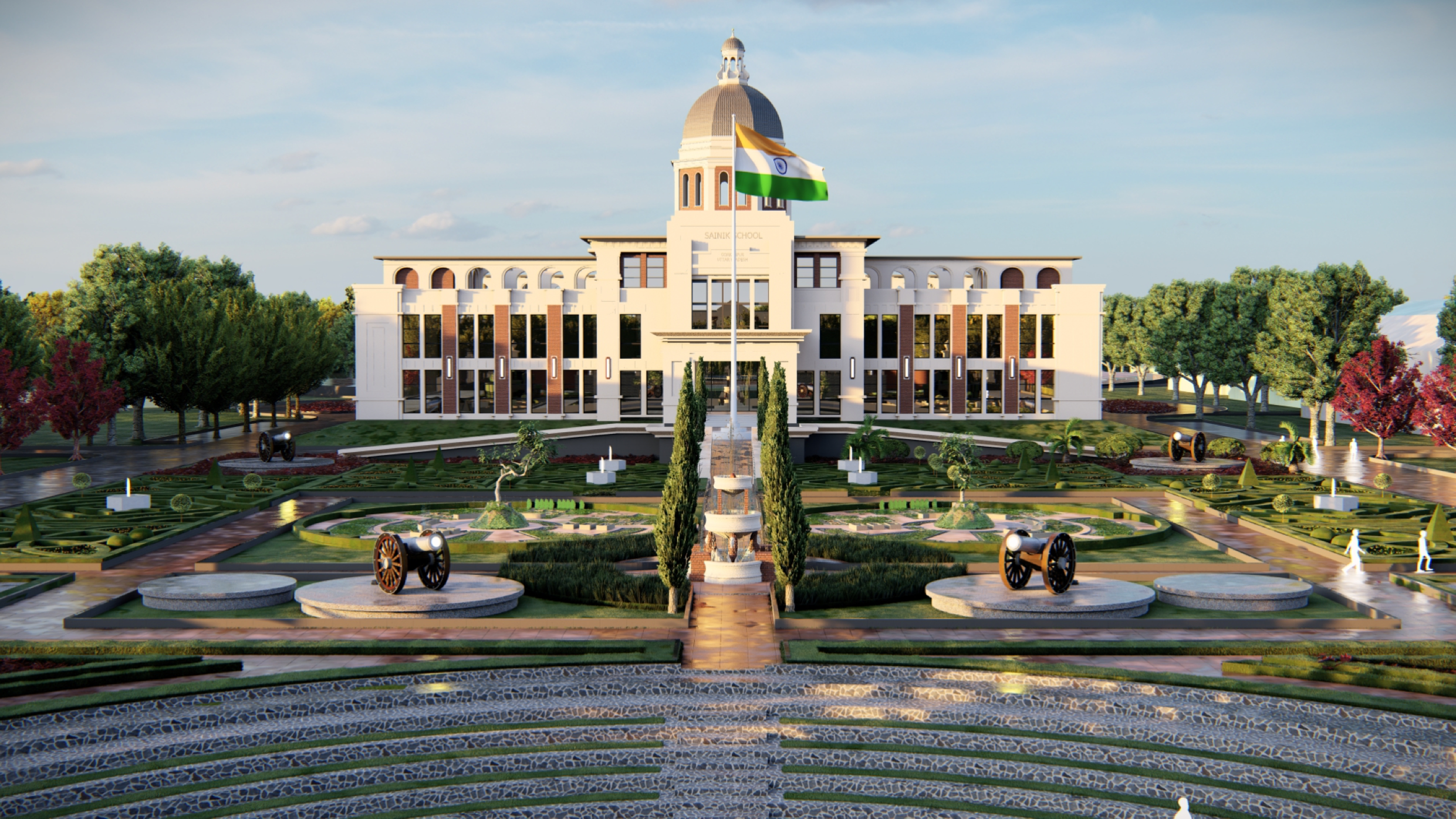 The Sainik School by Design Forum International
Designed by Design Forum International, The Sainik School is an administrative facility that will provide military training to students aspiring to join the Indian Armed Forces. Proposed at the historical and cultural node of Uttar Pradesh – Gorakhpur, the Sainik school is a sight to behold. The Indian armed forces carry a disciplinary order, leading to clear, robust access and systematic linearity in the layout of public buildings. To achieve a stark approach, the longest available length has been utilised to create a visual axis, with all building elements aligned to it.
Website: www.designforuminternational.com
E-mail: info@dfiarch.com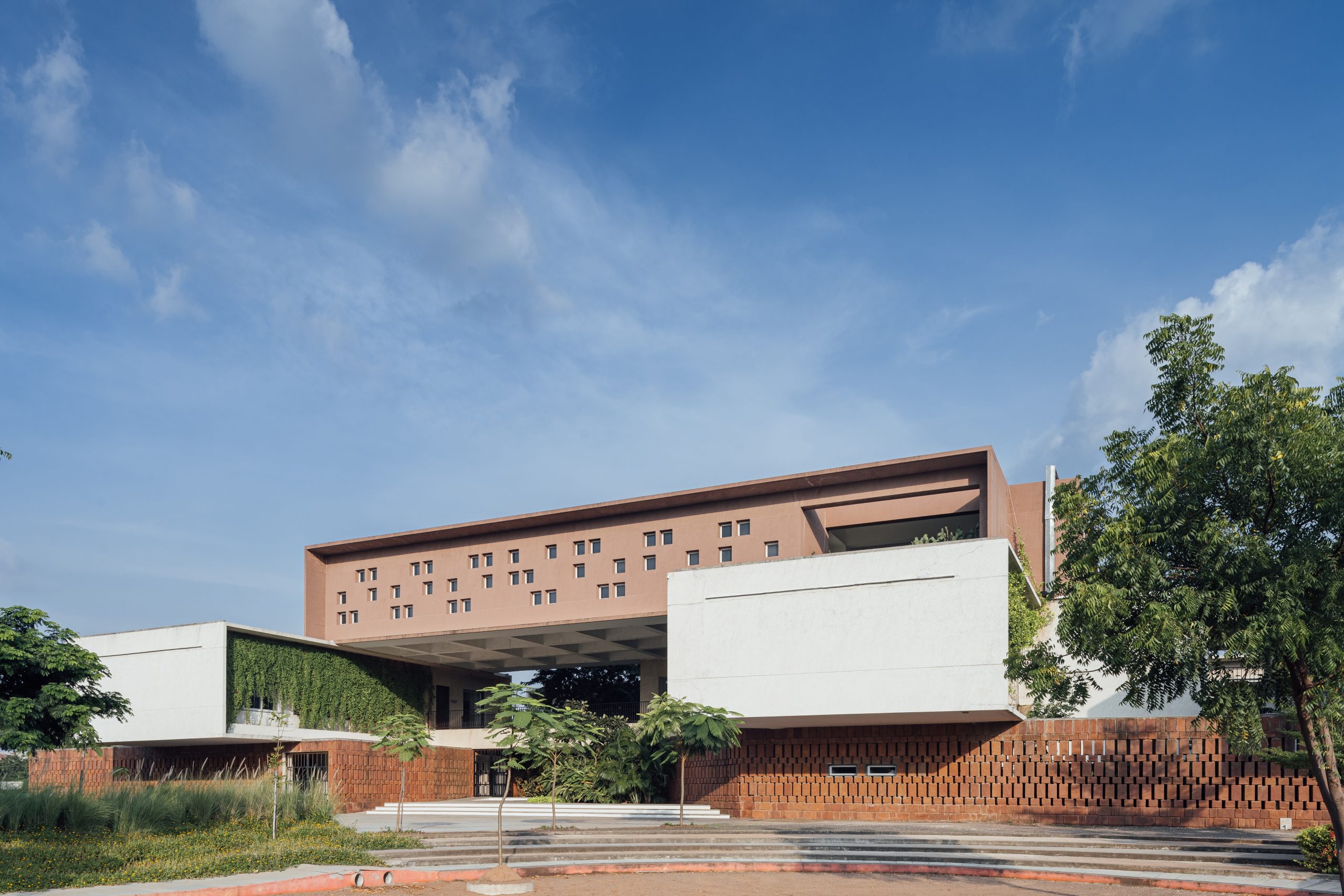 The Northstar School by Shanmugam Associates
The Northstar School in Rajkot elevates the learning experience through architecture and landscape. The keen attention lent to the fundamental design elements like corridors-classrooms, and fusing them with luscious greenery has made the school stand out. Designed by Chennai based Shanmugam Associates, the school redefines the vision of institutions and boosts the quality of spaces.
Website: http://shanmugamassociates.com/
E-mail: accounts@shanmugamassociates.in
Udaan School by AVT Architects
Studio AVT completed Udaan School in Delhi in 2020. Led by Pratyoosh Chandan and Ankita Sweety, Studio AVT has designed the school centralised on the idea of student-friendly spaces, important for every child's experience and upbringing. The educational establishment – 'Amrita Public School' makes a statement with its aesthetics and climate-sensitive design approach. Children of various age groups are the inspiration behind this project.
Website: www.studioavt.com
E-mail: creators@studioavt.com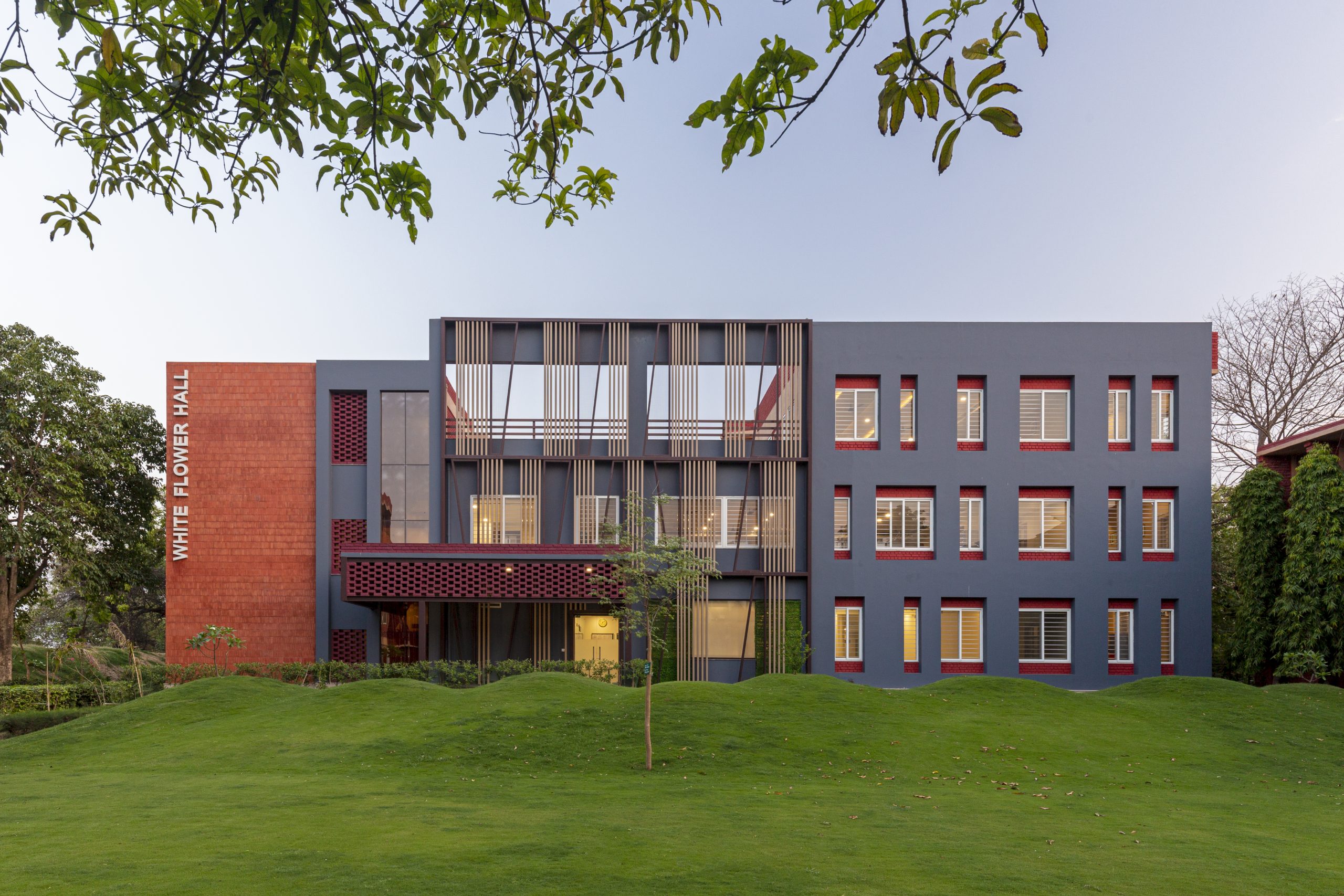 Structured around the importance of providing facilities to foster learning and development, The Mann School acts as a home away from home for its students. Built within the existing school complex in Delhi, the hostel is designed by Envisage, co-founded by Meena Murthy Kakkar and Vishal Kakkar. The hostel block caters to girls in grades 1-12 with a safe environment, functional requirements and a myriad of outdoor spaces.
Website: envisageprojects.in
E-mail: info@envisageprojects.in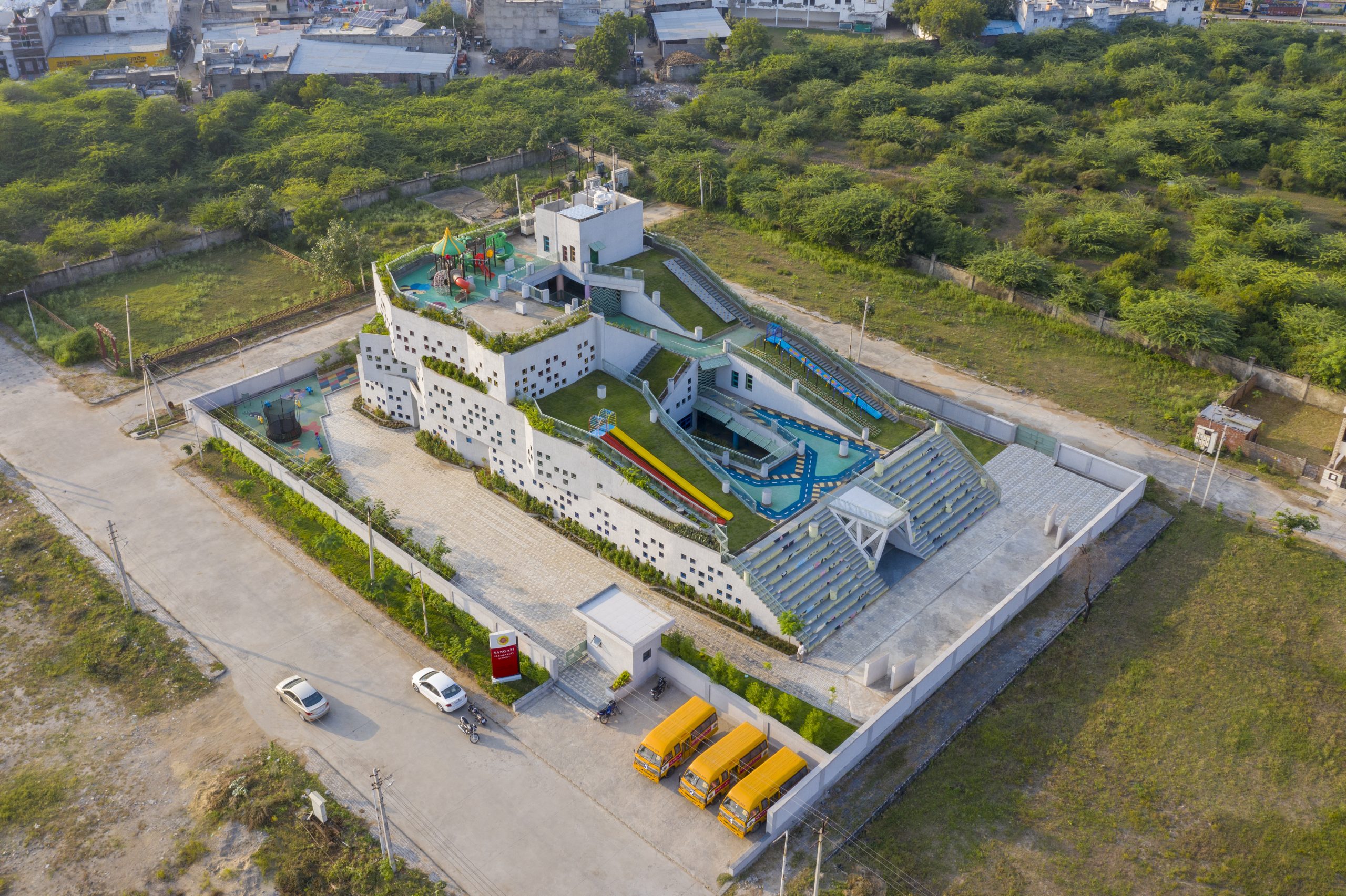 Sangam Elementary School by SferaBlu Architects
Designed by SferaBlu Architects, the Sangam Elementary School in Bhilwara, Rajasthan is a sight to behold. It emulates Indian mythological stories that illustrate the idea of "teaching under the trees in open surroundings." The concept of conducting education in open spaces holds great significance in current times. This is evident from the growing disconnect between city dwellers and their natural surroundings. Outlining the same, Naman Shah from SferaBlu Architects says, "An entire generation of urban dwellers has missed out on street games. The built forms need to incorporate this missing element. We were inspired by this concept as it helps children connect with nature. It is a wonderful way to learn various life skills, and presents an opportunity for kids to run, jump, slide, make a mess and explore themselves in informal ways."
Website: www.namanshaharchitects.com
Email: sferablu@debanshi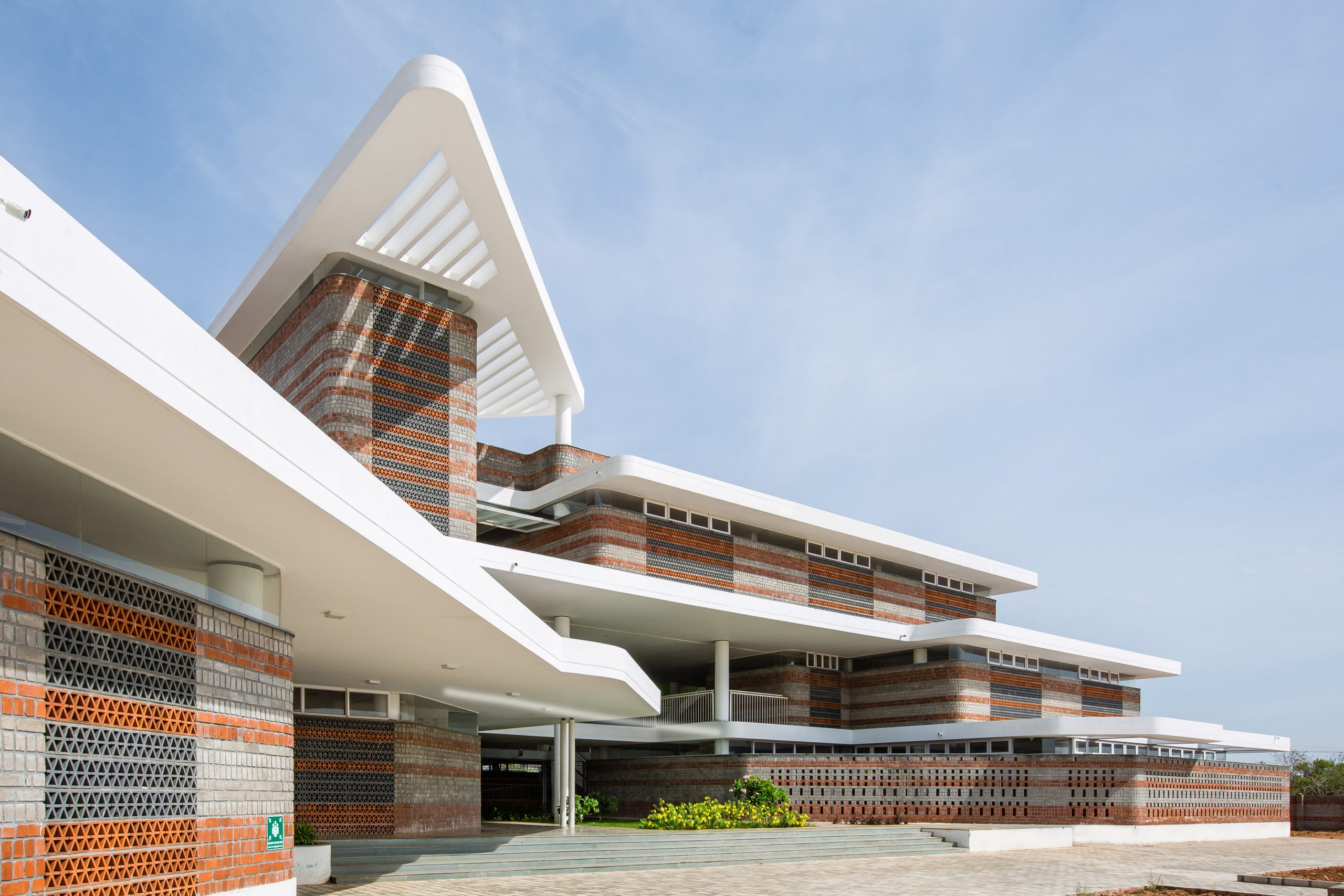 Rane Vidyalaya School by Shanmugam Associates
Expedient and traditional architecture, sensible in nature and built of local materials, Rane Vidyalaya can easily become the face of contextual and vernacular approach to architecture in India. Designed by Shanmugam Associates, the educational institute is located in the village of Thennampalayam, Tamil Nadu. Rane Vidyalaya CBSE school is a campus for K12 and a CSR initiative by Rane Foundation India Pvt. Ltd, a leading industrial corporation. The open and earthbound school supports and yields opportunities for students and teachers and makes studying and learning convenient. With millions of children in need of education and employment in India, the Rane foundation reached out to rural regions that lacked schools with standard learning.
Website: shanmugamassociates.com
E-mail: accounts@shanmugamassociates.in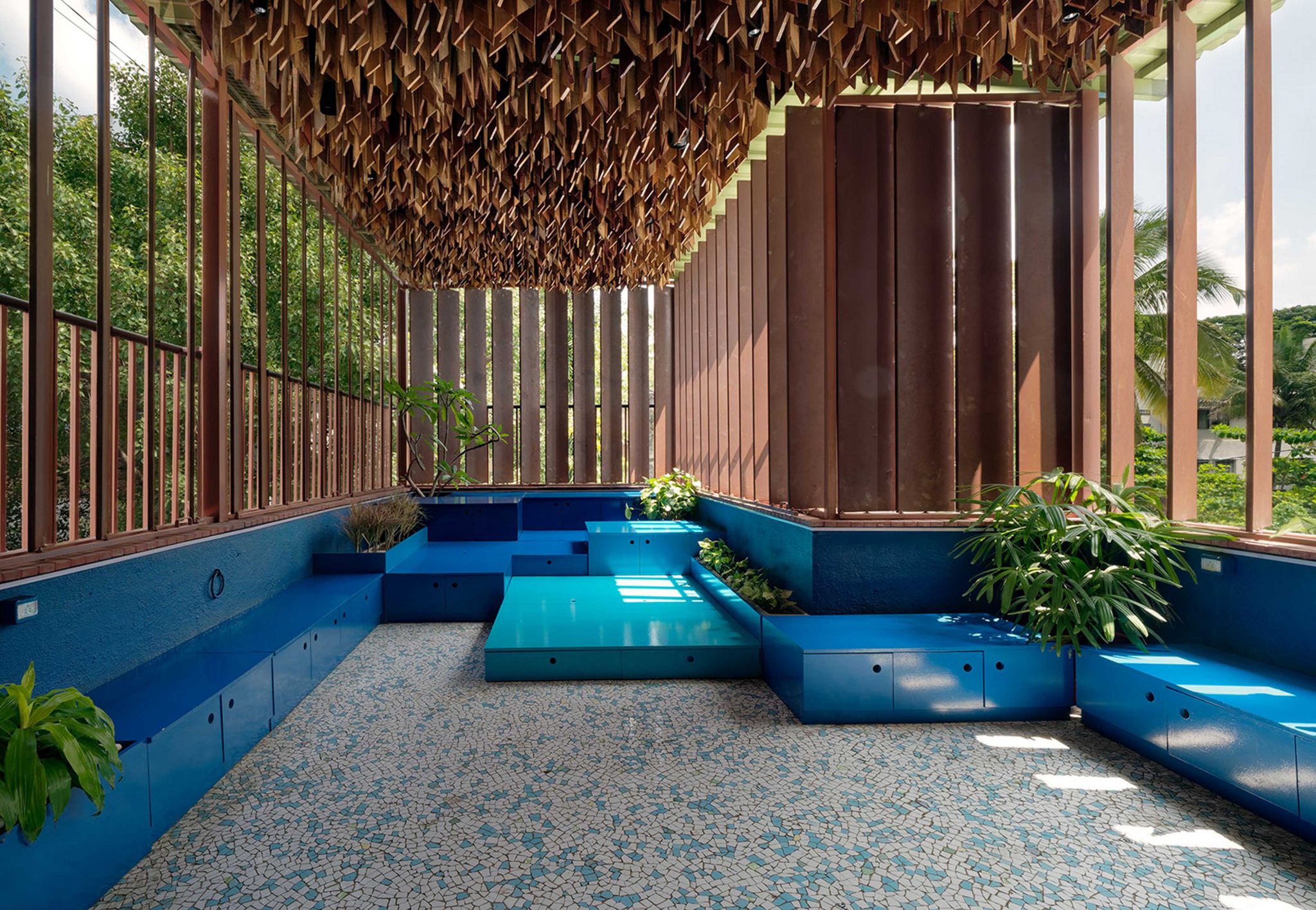 Jump Start Pre-school by Mind Manifestation Design
Jumpstart preschool, Pune, had a fully functioning classroom. Despite this, the owners felt something was amiss. All they had was an unused terrace and a scope for better facilities for the teaching staff. The unused space has since been transformed into the most visited area in the preschool by Mind Manifestation Design, based in Pune. The space sports – discussion and sit-out areas, staff workstations, and the CEO's cabin, along with an unmissable 90s era vibe to it.
Website: www.mmdesign.co.in
Email: mmdesign.arch@gmail.com