Aum Architects is sharing their key decor takeaways for the summer. Summer has arrived, and with it, the cosy corners and plush furnishings have vanished. The changing of the seasons is an excellent opportunity to alter the decor and ambience of a property. It's time for some open floor plans, pared-back aesthetics, natural elements and light pastels. These evoke a sense of tranquillity and peace, in keeping with our tropical climate. With a few décor touches, the house will be ready to welcome the new season. Though summer design trends may appear to be entirely seasonal, there are a few ways to incorporate them into your year-round decor. Summer decor thus has a special beauty all of its own. Check out the most recent design trends shared by Ar. Manish Dikshit, Aum Architects, to give the home a summer vibe for the rest of the year.
Make Use Of Natural Components
Seasonal elements may alter the whole ambience of a space, and nothing shouts summer like natural materials. Natural elements boost the tone of a space, making it feel brighter and airier. Lush green trees and blooming flowers thus best define summer. Therefore to bring a home into harmony with summer interior design, incorporate nature by spreading plants and flowers. Take a note that keeping a space fresh is ideal.
Indoor plants provide a lot of texture to a room, and their vibrant green colours, patterns, and leaf forms are all quite trendy this summer. Nature-inspired patterns can also be incorporated into the soft furnishings that perfectly tie with the theme of green indoors. This summer, the indoors are bringing the outdoors in, whether it's through florals or tropical leaves, natural prints or wooden accents. The mild tones of these natural components give strength without dominating the design. Natural greens will form the cornerstone of many interior colour palettes, and green will effectively become the neutral that supports a room's design and styling.
Go Biophilic this Summer
By maximising natural light and ventilation, incorporating plants, and using nature-inspired colours and materials, biophilic design concepts connect a space to nature. When it comes to enhancing the interior areas, strive to add rustic, organic, and ecological furniture that can generate a sense of peace with their natural gestures.
The best approach to accomplish this biophilic design style is to incorporate greenery. Reorient things to give the house a new lease on life. Plants improve oxygen levels, and flowers with pleasant scents can improve mood and productivity. Allow the light to come through! There are always alternatives to get natural light in a home, even if there are few windows. Choosing designs that complement natural light will aid in the enhancement of the sunshine.
The most effective way to produce a biophilic design in a home is to use eco-friendly materials. Everything from hardwood floors to stone end tables is a wonderful place to start.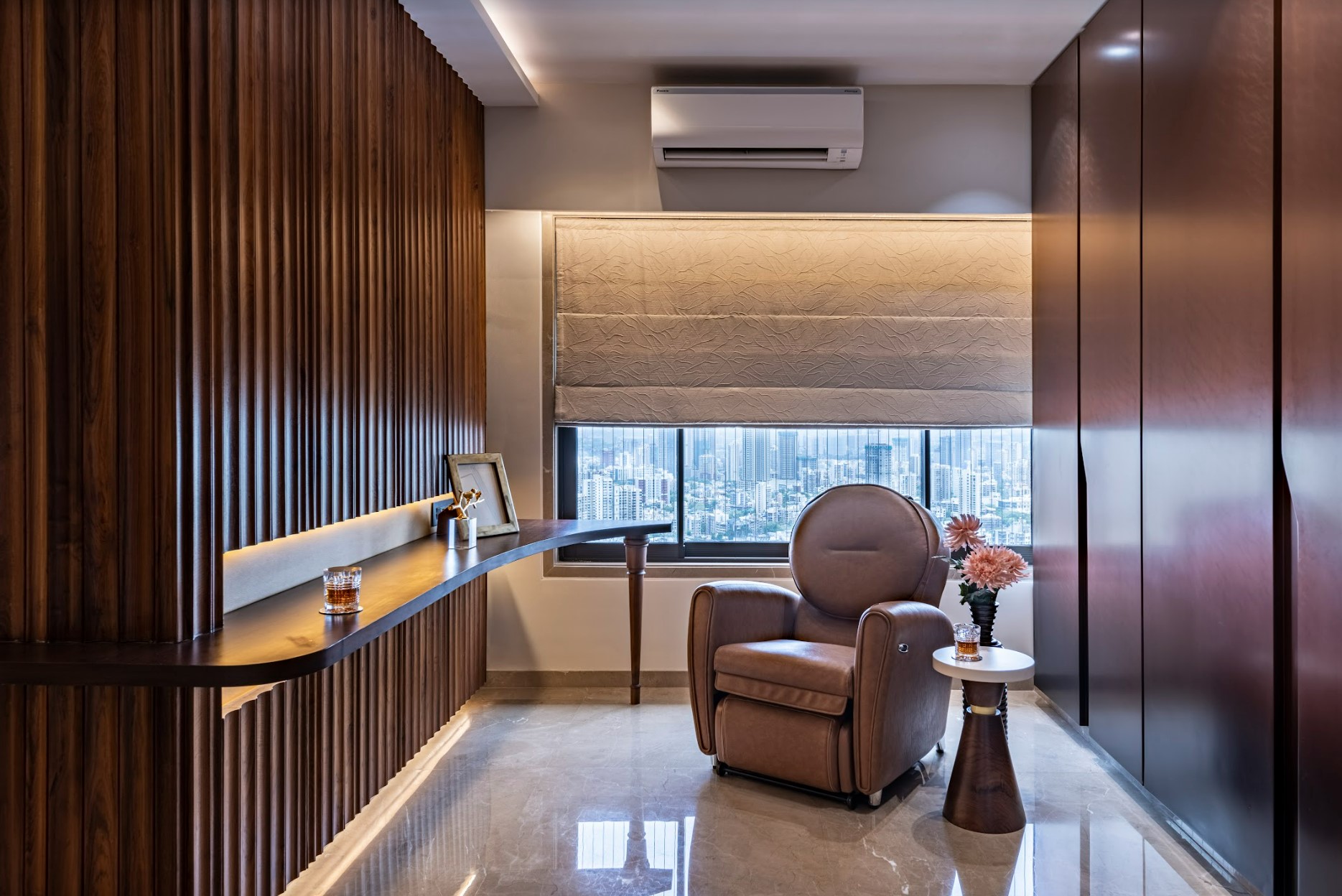 Try the Minimalist Route
One of the design trends that never goes out of style is minimalism. This design style not only functions well, but also oozes cleanliness, confidence, and modernism. Coherence is really crucial. Throughout the space, simple furnishings, neutral colour tones, and only important accent fixtures should be used. A minimalist style incorporates the idea that "everything in the space has a place and a reason," as well as the tag-line "less is more." The harsh summer seems at ease when minimalism is at its peak.
Keep It Gender Neutral
Summer décor ideas are a mix of soft and powerful features. Colours associated with summer home design can include white, ivory, soft grey, and beige. Neutral colours, on the other hand, are stunning all year long, which is why they're one of the most popular interior design trends. These shades have the advantage of providing an ideal backdrop for whichever colour scheme is chosen by the homeowners and remains to be gender-neutral. It becomes extremely simple to include a splash of colour into your design at any time. All that is required is to change out highlights in adaptable décor items as tastes change throughout time.
Liven up with Pretty Pastels
To liven up your summer home decor, use muted pastel colours. One of the reasons why colourful pastels are so popular in today's society is their impact on audiences. It's become a trend, and every industry is jumping on board. These colours enliven the space without being as overpowering as bolder colour choices. The choice of pastel colours makes the space appear more modern. Pastel colours are delicate and lack chromatic content, but they are pleasant to look at. Designers choose a minimalist approach when it comes to pastel shades as it appears to be a trend that will last.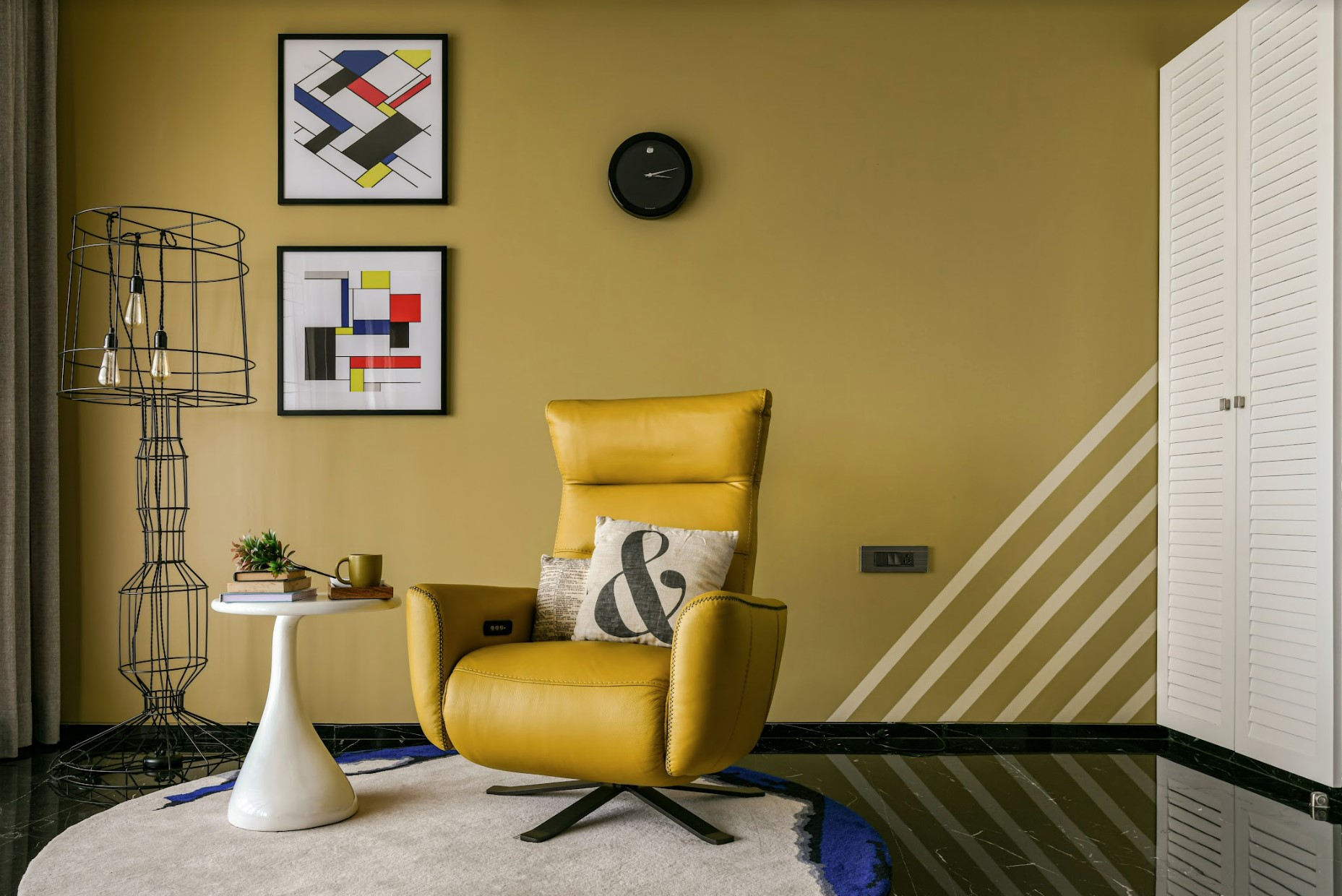 Blue for the win – A Timeless Classic
Blue is a natural choice for summer, as blue tones have become increasingly popular. Suggested for usage as an accent wall, the colour blue makes a big impact as décor to give a space a gracious and calming feel. Include this vivid colour in your design to act as a powerful reminder of clear blue skies and the pleasure of the evening sky on your skin. 
Aum Architect's collection of summer trends surely must have given you ideas for your own to start now. Happy Summer!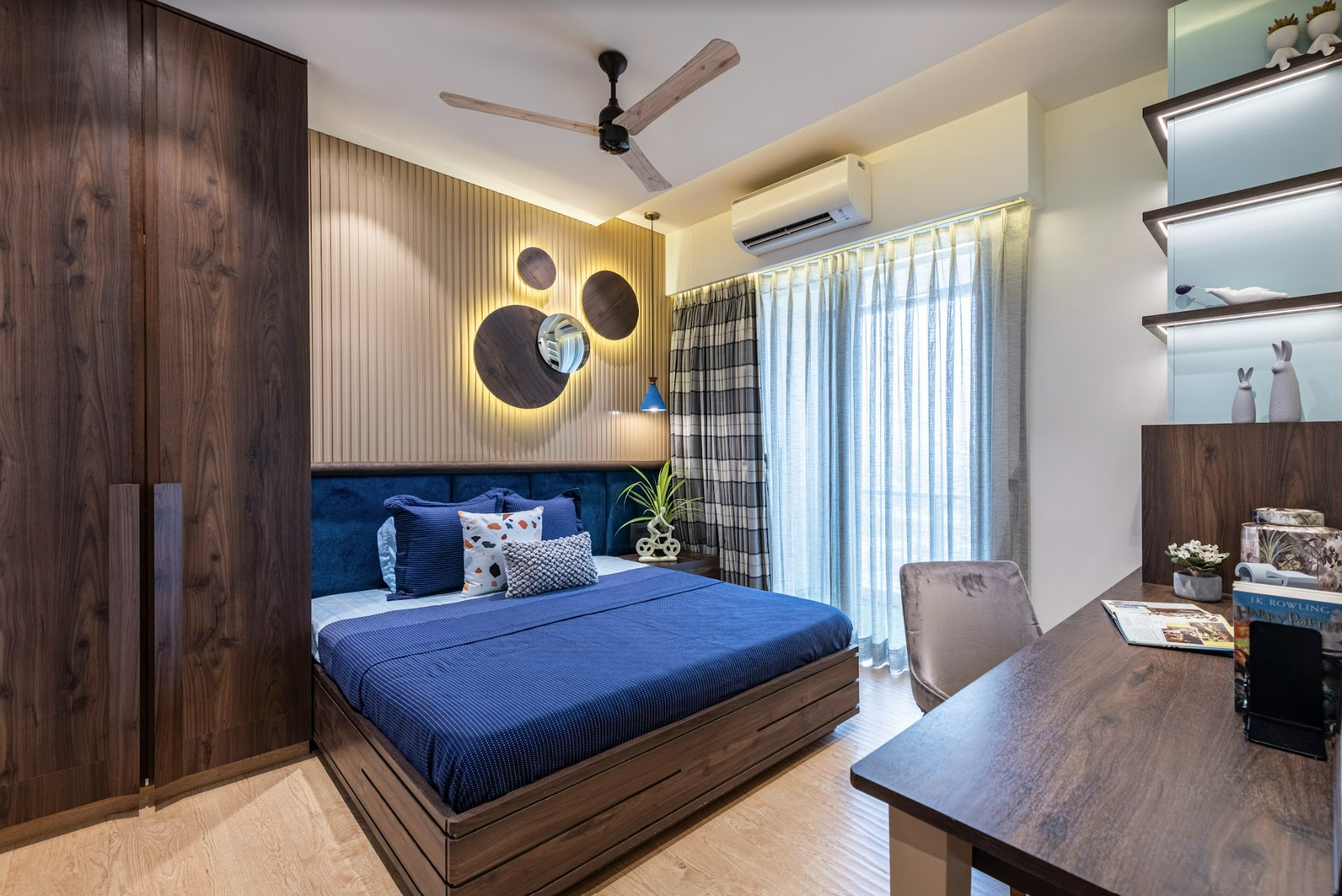 About Ar Manish Dikshit
Having graduated from VIT's PVP College of Architecture, Ar. Manish Dikshit started his Architectural career under the tutelage of an internationally recognized Architect, Hafeez Contractor. Fervour's interest and sincerity in understanding the complexities of Architecture and Design allowed him to work on large-scale projects ranging from sprawling townships to urban scale master plans. Spearheaded by Ar. Dikshit, Aum Architects has therefore completed over 120 projects, for eminent clientele spanning across 10 countries including UAE, Singapore, and Spain, which has led them to be titled as a leading consultant in Interior Design and Architectural services globally. 
Aum Architects believes in giving design excellence, service efficiency and responsiveness with a strong commitment to every project regardless of its scale. This ethos of integrity now reflects as core values of this firm. From designing kindergartens to townships; residences to hospitality; Manish's hard work and vehement efforts have created award-winning designs establishing Aum Architects as a celebrated Architecture and Design Firm not only in India but Internationally. The diverse design endeavours they are pursuing have further strengthened their belief in the capabilities of Indian Architecture and Interior Design fraternity.
An adaptive style of design led Ar. Manish Dikshit to be featured between 100 Top Design Luminaires by iDecorama Magazine and amongst 50 Phenomenal Architects and Interior Designers by Interiors and Décor. He has also been acknowledged for his works in various international magazines including the International Polish Magazine – SRWO, Canada Homes. His projects have been featured in AD, Inside Outside, India Today Homes, Architecture Time Space and People, Ideal Home & Gardens etc. 
He has also been a speaker at various platforms including Archid awards 2019, SIA Mumbai 2019, Design Dialogues 2019, Designworx 2019, DTalks at FOAID 2019, Siemens Kitchen, IDAC Expo 2019 & 2020. Also, he has been an eminent invitee at Design Dekko, India Design Symposium, Home and Design Trends D/CODE.
Society Interiors and World Architecture Award 2020 also honoured him with the Creative Excellence in Architecture & Interior Design Award.
Manish considers the discourse of Architectural and Design education to the masses is prodigious importance. He has made a conscious effort towards Architectural Communications, by cataloguing every project in detail, imparting his knowledge and experiences at various world architectural events, lectures in eminent Architecture and Design institutions and Aum Architects YouTube channel.
Visit: www.aumarch.com
Email: media@aumarch.com
Contact: 91 22 49761288