The Doon Residence by Cityspace' 82 Architects, spreads across a land parcel of 10,000 sq ft. in Gurugram. Designed by Ar. Sumit Dhawan from Cityspace' 82 Architects, the residence stands out as a contemporary, minimalist, and a distinctive structure. Architect Sumit Dhawan stated that the brief called for creating a home that would be acceptable for a family of three generations to live in together. They primarily desired a modern minimalist home with warm materials and soothing colours.
Design Philosophy and Materiality
The residence's design structures it into private and semi-private zones. A water body stretches from front to back lawn underneath a connecting corridor, bringing a sense of serenity to the space. Juxtaposing cuboidal volumes clad in earthy materials aids in the facade construction. These materials include beige and black leather finished granites and IPE wood. The use of industrial materials such as concrete, corten steel, and aluminium contributes to the facade's strong relationship to the contextually anchored material palette.
Architect Sumit Dhawan intended to bring the family's design sensibility to life by conceptualising the house to frame its 10,000 sq.ft developed structure within bold linear configurations making a remarkable contribution to the Gurugram Cityscape.
The Living Room, Dining Room, Kitchen, and Family Lounge
A metal-structured wood-clad stairway connects the two levels of the house. A family lounge situates itself in front of this staircase. The unconventional set of end tables and the olive-green sofa give this comfy space the perfect touch of quirkiness.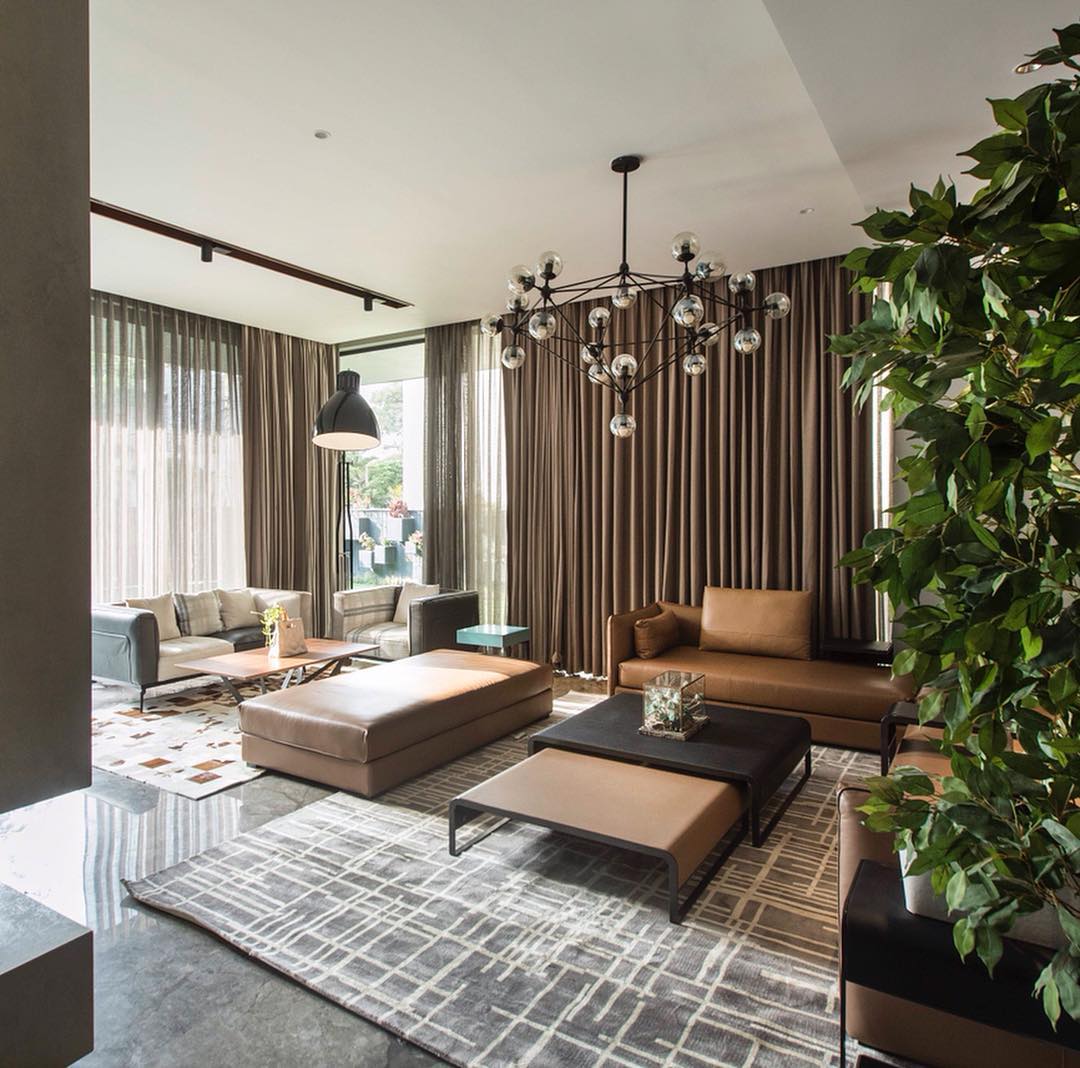 The overlooking custom-made dining table is an extension of one of the kitchen drawers. It features an artistic patterned glass as the tabletop. This dining table is located in the centre of the foyer. It connects and binds all of the spaces and people together. Thus, this is similar to the way that food unites people in happiness and good health.
The Master Bedroom, Children's Room, and other spaces
The master bedroom is a modern yet serene space. It contains a sofa nook and a study table projecting from the television unit. In the daughter's bedroom, the bed back panels have a patterned fabric. The younger child's bedroom includes a study table suspended from the ceiling. Deodar wood panels make up the bay window corner. In case of the older child's room, it features a huge round sofa.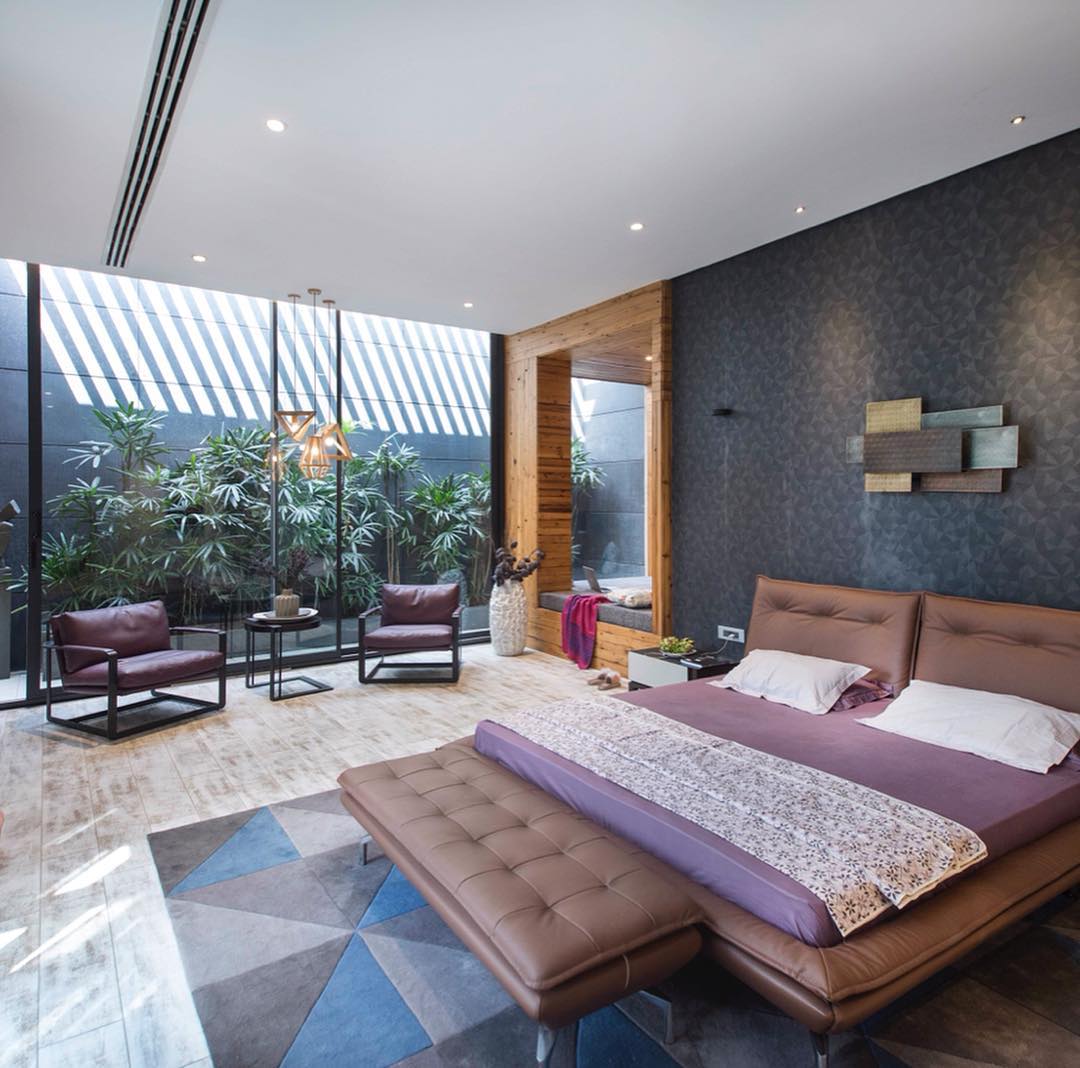 The interiors of this residence are constructed with strong connectivity to the outdoors. This is done by fabricating simplicity through a dense, earthy material palette. The Doon Residence achieves a timeless, contextualised charm inside a sumptuous abode. The use of linearity and a meticulous colour scheme helps the designers achieve this. While firmly establishing the functionality of this home's layout, architect Sumit Dhawan skilfully highlights the clients' interests and personalities. 
Visit: www.cityspace82.com
Contact: 0124 426 7519 
E-Mail: cityspace82@gmail.com