The golden rule of home decor is to surround yourself with things you love and feel comfortable. This year is all about following your heart when it comes to decorating your home rather than following major trends of the season. In order to hone in on the new year vibe, Aashita Chadha, the Co-founder and CFO of interior design firm, The KariGhars discusses key points to keep in mind while decorating homes and creating stunning interiors.
Innovation in the field of lighting is a significant area to focus on. Aashita mentions a room too bright due to excessive use of LED lights or too dim due to a general lack of lighting is defined as a poorly-lit space that can have a disturbing impact on its users. Investing in good lighting is the key to a successful decor. Automatic dimmers for the LED lights can create a warm and inviting ambiance in the house to provide a sense of comfort. The world of lighting is varied, from quirky lighting schemes through vintage or art-deco style lamps to a romantic vibe through fairy lights, can easily be adapted to serve any aesthetic in a house. Warm hues such as off-white or yellow, work best to make a space cozy as seen in Peninsula Heights by The KariGhars. The living room is exemplified with a touch of warm and cove lighting to create a seamless and harmonious environment for the users.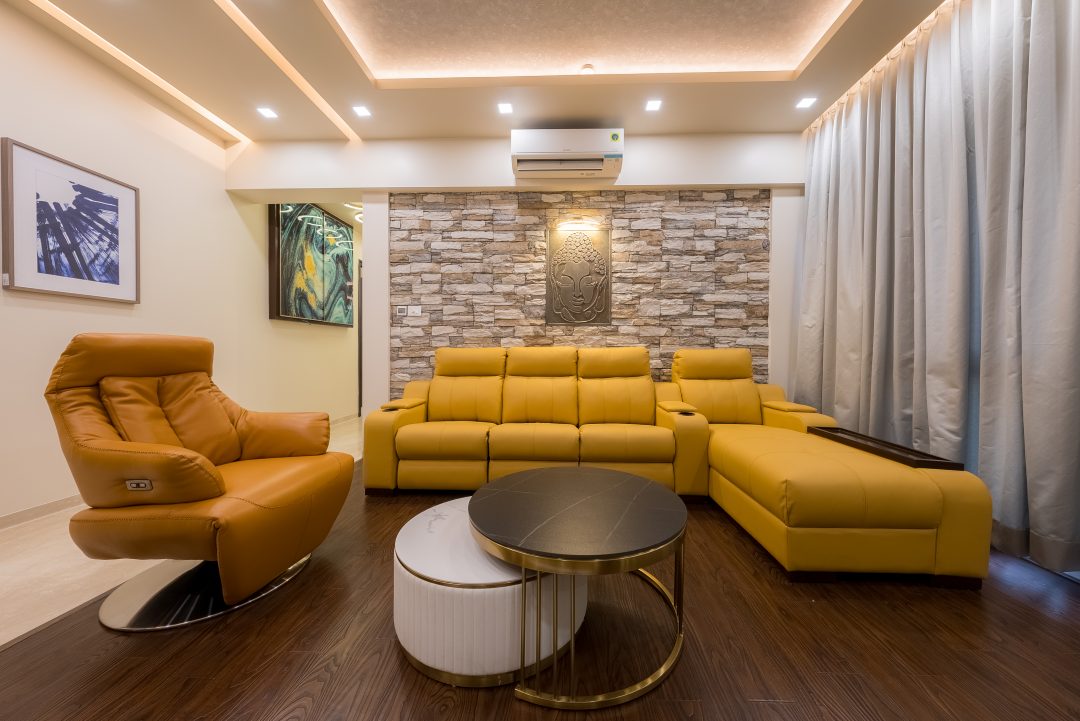 When it comes to Christmas and New Year, people naturally gravitate towards traditional color schemes of green and red. While this color scheme is a classic, Aashita suggests going bold this season. Instead of only using crimsons and emerald greens, she encourages homeowners to play with rich colors like cerulean, eggplant purple, and fuschia. If bold is not your style, soft pastel and blush tones are recommended. A color palette of champagnes, rose golds, and silvers can be supplemented by blush tones, sky blues, and pale green hues. With the notion of adding more depth and dimension to a room, Aashita advises incorporating more textures. The living room of Peninsula Heights morphs into a dining room as well. The warmth of the wood furnishings accompanies the vivid pops of color. Elements like pillow covers with different textures, throw blankets, wooden coffee tables, and eclectic coasters can be used to make the living room more lively and welcoming.
New Year is also about coming together as a family, celebrating with your loved ones, taking a break from the constant humdrum of daily lives and commencing a new start. In order to spruce up the dining room, evergreen plants, pine cones, oak leaves, or cranberries are terrific options to add a touch of biophilic design. Table runners made of matte, solid colors complimenting the overall color scheme of the house can be a perfect touch to the table as well. The dining room in PLH Villa 37 designed by The KariGhars encapsulates the beauty of an airy room that can accommodate a myriad of design philosophies and styles. Table centerpieces can come in the form of glitzy and glamorous metal-based objects, such as baubles, wreaths, and scented candles suspended in elegant holders. Other options include strategically placed branches and tiny cardboard homes to replace glamorous centerpieces for a rustic and homely vibe.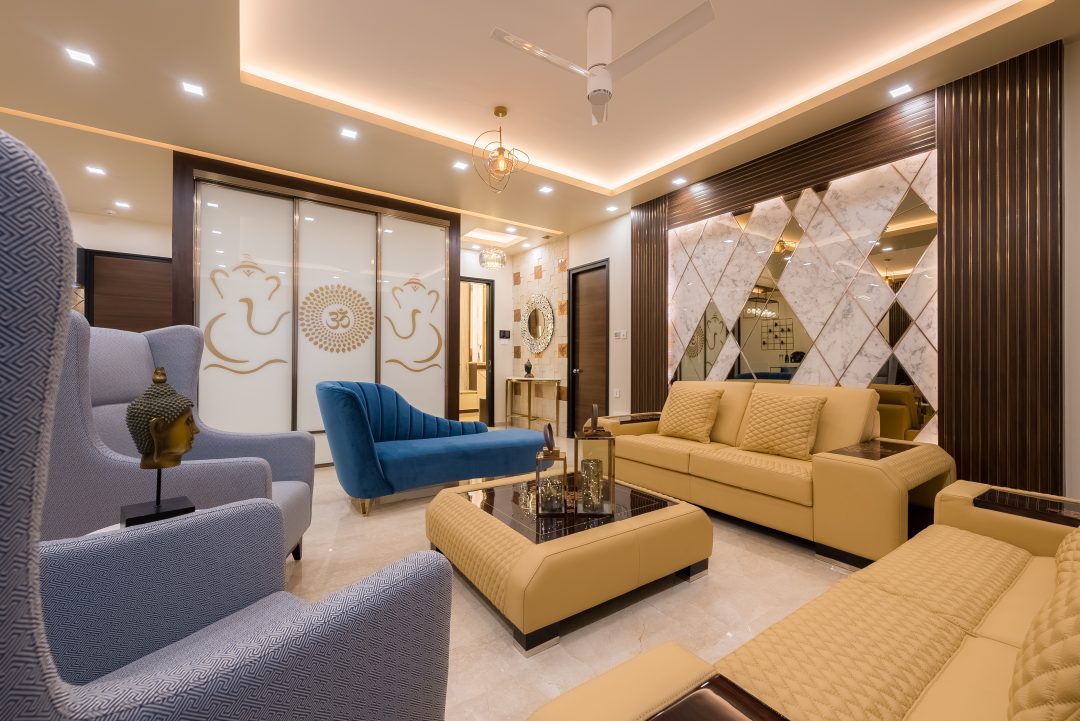 This year deck the halls of your homes with beautiful decor pieces. With the right amount of creativity and use of these insider tips and tricks, your home can feel nothing short of a space from an architectural magazine.
The KariGhars
E-mail: support@thekarighars.com
Contact: +91 7022725656