Bathroom design trends have always been on the move. Designers are rethinking bathrooms. There's more to bathrooms than places that need cleaning. As bathroom design trends have grown, so have the needs and expectations of consumers. In recent years, various innovations like chromatherapy, music therapy, and infrared saunas have created a new and exciting design aesthetic for bathrooms. From countertops to faucets and everything in between, modern-day bathrooms have become an oasis of peace, relaxation, and serenity. Anil Ahuja, Managing Director at Colston, talks with Biltrax Media about the latest products from Colston that are redefining bathroom design trends by giving new impetus to the architecture of bathrooms.
"Elegance is not about being noticed, it's about being remembered." – Anil Ahuja
Driven by innovation and creativity, new-age design inspires the industry to eschew conventional paradigms. The AEC industry longs for unique design elements that encourage designers to be bolder while plotting different spaces. For instance, bathrooms can make a lasting impression on the user and help them achieve that much-needed level of relaxation. Colston, a brand that resonates with luxury and innovation, brings forth a complete decorative and designer bathroom collection to create a refreshing space to start or end an exhausting day.
A Modish Connection
Bathroom design has developed from a mere enclosed space with showers and taps to elegant spaces with impactful elements of well-being such as jacuzzis and bathtubs that help raise the bathroom's luxury quotient. Including these fixtures in the bathroom can help relax the mind and body with qualities like muscle relaxation, anxiety reduction, and improved mood. Being in a personal space like the bathroom makes you feel peaceful. Colston's Whirlpool collection illustrates customised modes of relaxation using warm water to increase blood circulation and improve the heart's functionality.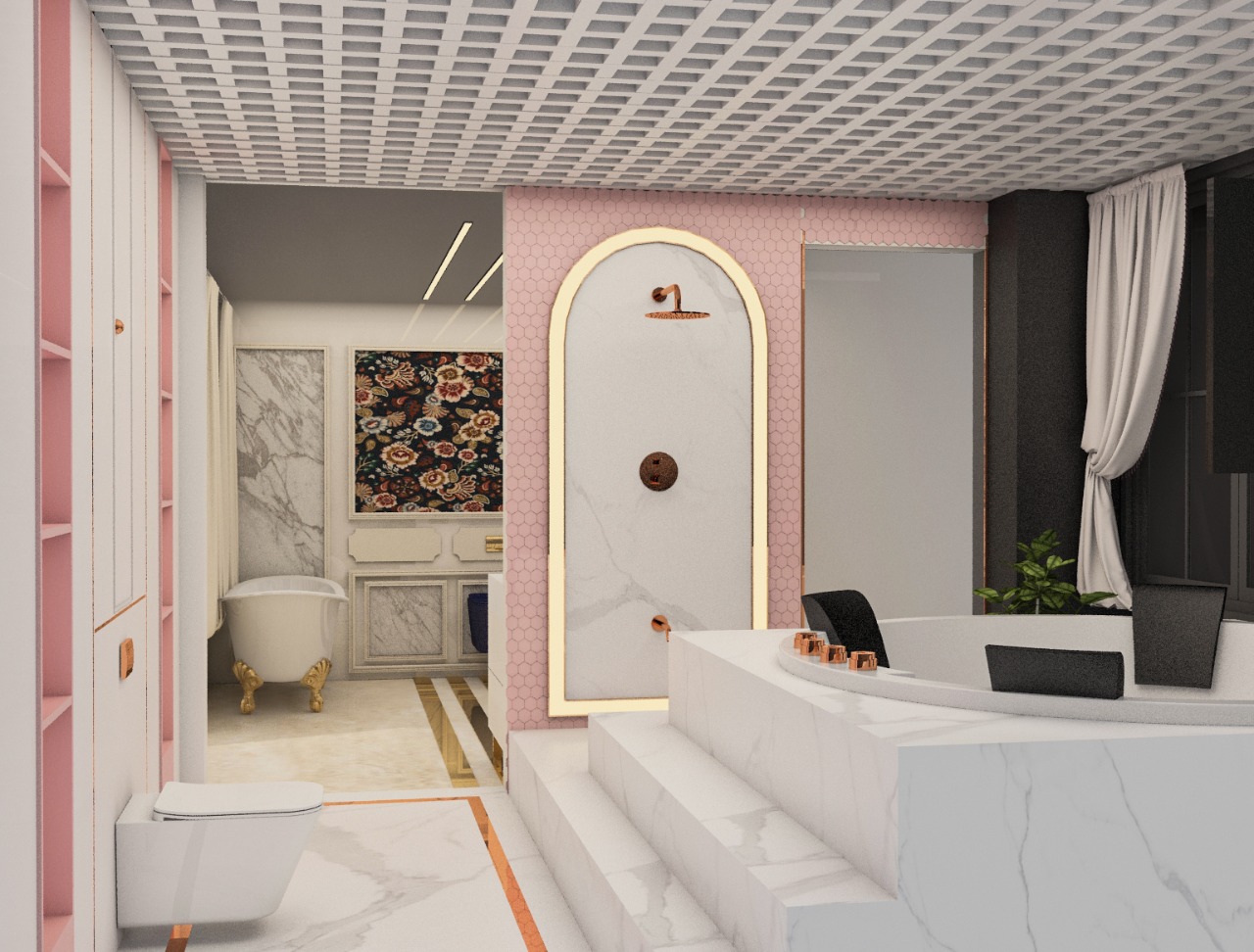 Prodigious Elements
A bathroom represents its users. It should reflect their lifestyle and how they would like to begin or end their day. Adding a steam room or sauna lounge in the area will elevate the space. A steam room or a sauna lounge interprets a personal space dedicated to oneself entirely. Setting up a modernised sauna guarantees an ambience of total relaxation of the senses. The bath ware brand Colston has developed models that incorporate high-tech features such as Chromatherapy, Bluetooth media, and Music therapy for an ultramodern vibe in the bathroom. The occupant's peace of mind is paramount. This very thought gets contemplated in their Infrared Sauna lounge range. An infrared heat source which is easier to maintain and offers the ultimate comfort and relaxation to promote the user's wellness powers the unique Sauna set.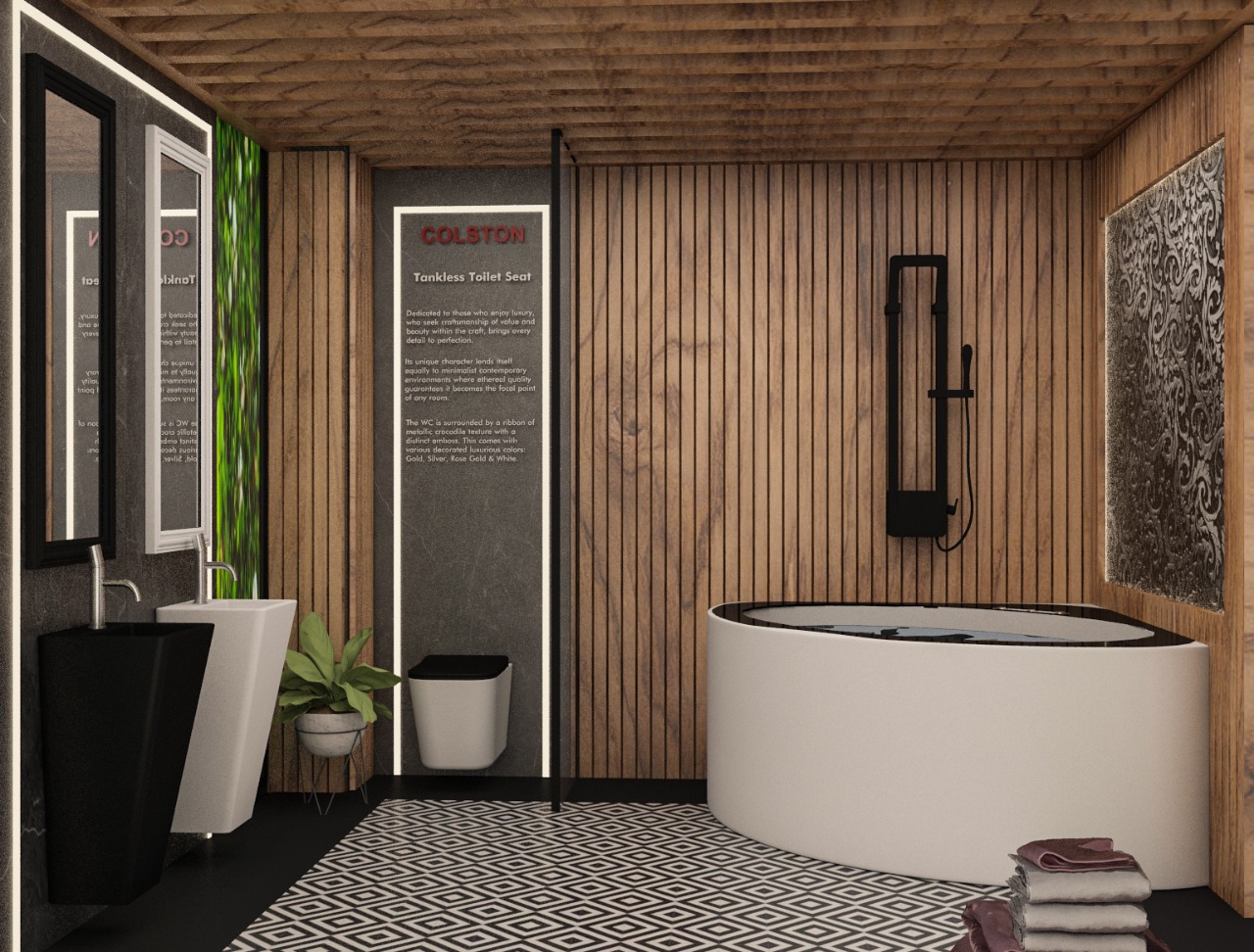 Attention To Detail
Though compact, fixtures like faucets, shower units, basins, and minor sanitary ware play a supreme role in uplifting the bathroom. It is this combination of sublime materials, an eye-catching colour palette, and quality materials that emanate luxury and style in these areas. Bathrooms have extended from the concept of basic designs toward more eclectic designs. Contemporary fixtures have risen from rigid shapes to more organic designs and forms.
The Debanos series by Colston exemplifies the idea of being original and exceptional, with nature-inspired colour combinations for several products- customisable as per the user's mood.
Bathrooms serve as a meditative space for the user when designed with the right ideology and holistic approach. A serene bathroom setting keeps the mind and soul at peace while being in a physical and mentally relaxing zone within your comfort space.
Colston
Visit: www.colstonconcepts.com
Instagram: @colstonofficial
LinkedIN: Colston Official
Facebook: Colston Bath