The project Godrej Woodsville includes the construction of residential towers at Sector R19, Hinjewadi, Pune, Maharashtra.
Overview of the Project:
Godrej Group is actively developing a residential project called "Woodsville" at Sector R19, Near Rajiv Gandhi Infotech Park, Hinjewadi, Pune, Maharashtra 411057. The land area covered by the project is 7.60 Acres, with a total construction area of 1,334,940 SqFt. The estimated construction cost of the project is 600 INR crore. 
The project entails constructing four towers, each comprising a basement, a ground floor, 2 podium levels, and 32 upper floors. As of September 2023, 3rd floor slab work is in progress for all 4 towers. 
VK:a Architecture is serving as the Design Architect, while Precision Precast Solutions Private Limited is the structural engineering consultant for this project. John Mech-El Technologies Private Limited will be responsible for the MEP (Mechanical, Electrical, Plumbing) works of the project.
Project details:
Name of the Project
Godrej Woodsville, Hinjewadi
Latitude, Longitude
18.579787, 73.730360
Latest Status
Under-construction
As of September 2023, 3rd floor slab work is in progress for all 4 towers. 
Location
Pune, Maharashtra
Land Area (Acres)
7.60  Acres
Construction Area (in SqFt)
1,334,940 SqFt
Construction Cost (INR-Crore)
600 INR-Crore
Description
Total 4 Towers: Basement + Ground Floor + 2 Podium + 32 Upper Floors
Building use
Residential
Sector
Private
Construction start
2022
Project completion (Estimated timeline)
2026
ABOUT
Founded in 1897, the Godrej Group has its origins intertwined with India's Independence and the Swadeshi movement. The company encompasses a diverse business portfolio, encompassing real estate development, fast-moving consumer goods, advanced engineering, home appliances, furniture, security, and agri-care.
VK:a Architecture, based in Pune, India, is a multi-disciplinary architectural design firm. Founded in 1973, it has designed over 2000 projects across residential, commercial, education, hotel, mall, and public sectors, showcasing expertise in architecture, master planning, and energy and environmental disciplines.
Precision Precast Solutions Private Limited
Precision Precast Solutions Private Limited (PPS) is a technology-driven engineering consultancy firm in the AEC sector. Established in June 2004 in Pune, India, PPS offers integrated services in the specialized fields of Structural Precast Concrete, Structural Steel, PEMB, and Reinforced Concrete for Residential, Industrial, Commercial, and Special Projects.
John Mech-El Technologies Private Limited
In 1989, JMT began as a small MEP Design Company. Initially focused on premium hotel and commercial projects, JMT has since expanded its portfolio to include a wide range of projects, spanning from industrial to commercial developments in Western India and beyond. JMT has also designed facilities in the USA, Africa, Eastern Europe, and Russia, experiencing significant growth.
Also Read:
Redevelopment of Darbhanga Medical College & Hospital at Laheriasarai, Darbhanga
NWR Redevelopment of Railway Station, Jaipur, Rajasthan
Redevelopment of Yesvantpur Railway Station by GPM Architects & Planners
---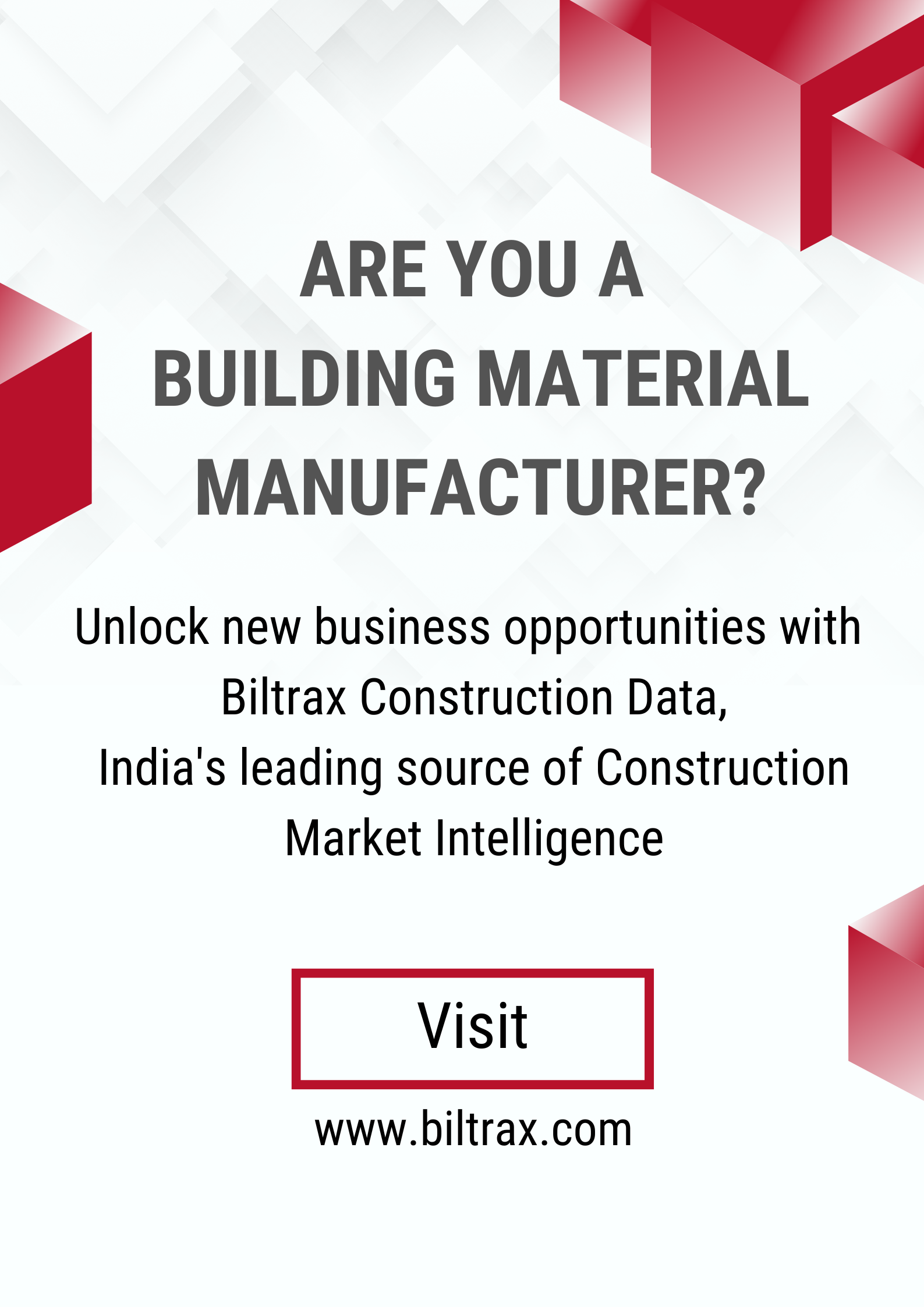 Biltrax Construction Data is India's leading construction market intelligence platform and is tracking 26,000+ projects on their technology platform for their clients.
Get exclusive access to upcoming projects in India with actionable insights and gain a competitive advantage for your products in the Indian Construction Market.
Visit www.biltrax.com or email us at contact@biltrax.com to become a subscriber and generate leads.
Disclaimer: The information in this article is gathered using data from Biltrax Construction Data's proprietary platform. This article uses feature images that may not be representative of the project; they are merely for illustration purposes.