White Studios unveiled a one-of-a-kind Orbis Chair and Table. White Studios, an exuberant design house, which merges arts with design, has unveiled the unique Orbis Chair and Table. Their statement chair and table are awe-inspiring and add a touch of intrigue and sophistication to any space. They feature diverse materials and one-of-a-kind forms.
Circle, a shape, letter, and number, is one of the most pleasing shapes to humans. The number revolutionised mathematics, which eventually led to the development of astronomy, geometry, and calculus. The shape led to the best invention, i.e., the wheel. Being such a versatile shape, it can be seen in almost everything in nature. The Orbis Chair and Table are a celebration of the form of the circle.
About the Orbis Furniture Line
Following the design language of 0, the Orbis table has a hollow feel structure, which is dressed in pinewood veneer, paired with gold EPL steel.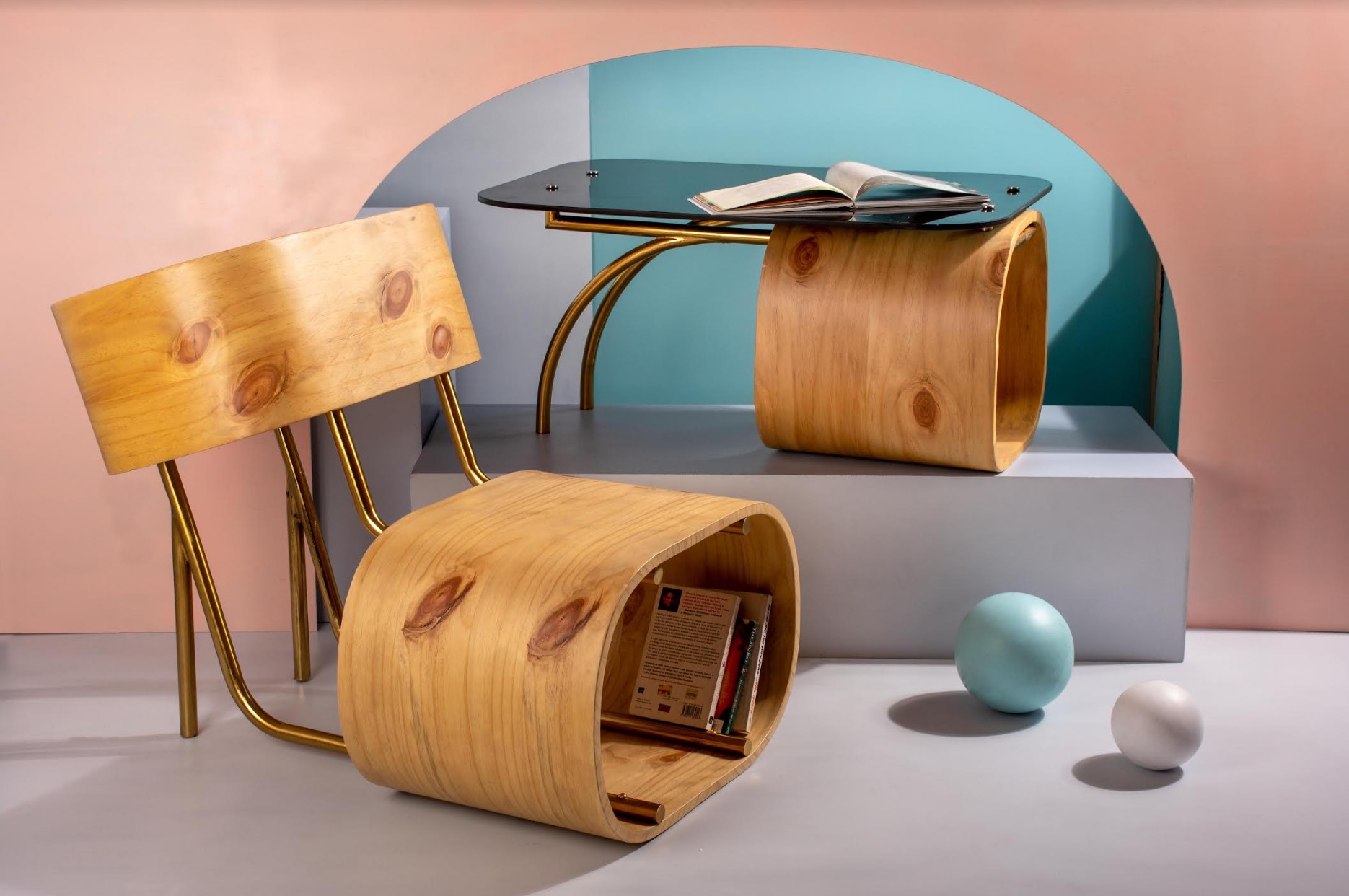 Making your living room more interesting is the Orbis Chair, the hollow structure can be a perfect place for your pets to play, for you to keep books, etc. Possibilities are endless! But don't get fooled by the hollow structure of the Orbis. It gets its strength from the gold EPL steel pipes and ensures a perfect ergonomic sitting posture.
The Orbis Chair and Table exhibit White Studios' immaculate craftsmanship and innovative designs. Bring home these furniture pieces to instantly elevate the décor of your home.
About White Studios
White, as the word says, is unique and pure. White Studios doesn't just make furniture and objects; they make your spaces beautiful with their experience, mastery, and learnings with a distinct artistic aesthetic. The idea behind White Studios is to create experiences, beautifying spaces. Inspired by art that has always been around mankind, White takes inspiration from different arts, always exploring materials and ways of merging arts with design with a touch of 'hand-made.'
A product designer by profession, optimistic by heart, and curious by mind, White Studios' founder—Gitesh Mehta, started his journey, after graduating, through his 80-year-old family business of Trophies known as KN Group. Hailing from the 'Brass City of India', i.e. Moradabad, he has always been up close with different materials and manufacturing processes. His curious mind led him to merge one thing with another, challenging the static monotonous manufacturing. Hence, White Studios was born out of his passion to break the monotony and his love for arts and design.
Visit: www.thewhitestudio.in
Email: hey@thewhitestudio.in
Contact: +91-9724787368