The Executive Enclave is a part of the Central Vista Redevelopment Project in New Delhi. The project site is located on the south side of the existing South Block in Plot numbers 36 and 38 in a high-security zone. 
Overview of the Project:
The Central Public Works Department (CPWD) is actively developing the Central Vista Executive enclave. Nestled adjacent to the South Block and neighboring the Prime Minister's residence, this enclave, situated at plots 36 and 38 hutments, will accommodate essential establishments such as the Prime Minister's Office (PMO), the Cabinet Secretariat & National Security Council Secretariat (NSCS), along with a conferencing facility like the Hyderabad House of the Ministry of External Affairs (MEA).
With an estimated construction cost of INR 1,316 crore, the "Executive Enclave" project encompasses a total construction area of 946,309 SqFt. As of May 2023, the project is in the construction phase, with approximately 10 percent of the development work already accomplished.
HCP Design Planning and Management Private Limited are the Design architect, and Tata Consulting Engineers Limited is the Project Management consultant for this project. Jhaveri Associates will be responsible for the MEP (Mechanical, Electrical, Plumbing) works of the project. Additionally, L&T Constructions has been entrusted as the general turnkey contractor for the project.
Project details:
Name of the Project
Central Vista – Executive Enclave, New Delhi
Latitude, Longitude
28.610574, 77.209956
Latest Status
Under Construction
As of May 2023, 10% of the overall construction work of the executive enclave is accomplished.
Location
New Delhi, Delhi, India
Land Area (in acres)
20.21 acres
Construction Area (in SqFt)
946,309 SqFt
Construction Cost (INR-Crore)
INR 1,316 crores
Description
Executive Enclave consists of mainly following building components:

Prime Minister Office: 1 Basement + Ground Floor + 3 Upper Floors
Office of Cabinet Secretariat: 1 Basement + Ground Floor + 3 Upper Floors
India House: 1 Basement + Ground Floor + 1 Upper Floor
Office of National Security Council Secretariat: 1 Basement + Ground Floor + 3 Upper Floors
Building use
Commercial
Sector
Public
Construction start
2023
Project completion (Estimated timeline)
2025
ABOUT
Central Public Works Department (CPWD)
The CPWD, a government authority under the Ministry of Housing and Urban Affairs, is responsible for a wide range of public infrastructure projects, including buildings, roads, bridges, stadiums, and border roads.
HCP Design Planning and Management Private Limited
Founded by Hasmukh C. Patel in 1960, HCP is a multidisciplinary design practice with offices in Ahmedabad, Delhi, and Pune. With a team of over 300 professionals, the firm offers a comprehensive range of services including architectural design, interior design, engineering, urban design, urban planning, communications, project management, and construction management.
Tata Consulting Engineers Limited
Tata Consulting Engineers Limited (TCE) was founded in 1962 as an integrated engineering consultant, offering comprehensive concept to commissioning services across various sectors. With a skilled and diverse team of engineers, TCE possesses the expertise to handle complex projects on a global scale.
Established in 2004, Jhaveri Associates is a family-owned MEP consultancy company with a strong foundation of over 25 years of experience in Electrical Consultancy. Based in Ahmedabad, the firm offers a comprehensive range of MEP consultancy services including Electrical, Plumbing, HVAC, FireFighting, and Extra Low Voltage Services (ELV) to clients worldwide.
L&T Construction, a division of Larsen & Toubro (L&T), is a renowned Indian conglomerate engaged in technology, engineering, construction, manufacturing, and financial services. With a global presence, L&T focuses on crucial sectors such as Hydrocarbon, Infrastructure, Power, Process Industries, and Defence, catering to clients in more than 30 countries.
Also Read:
Upcoming Residential Project: Fusion Rivulet, Saini, Greater Noida
Development of International Convention Centre at Goa on DBFOT basis
---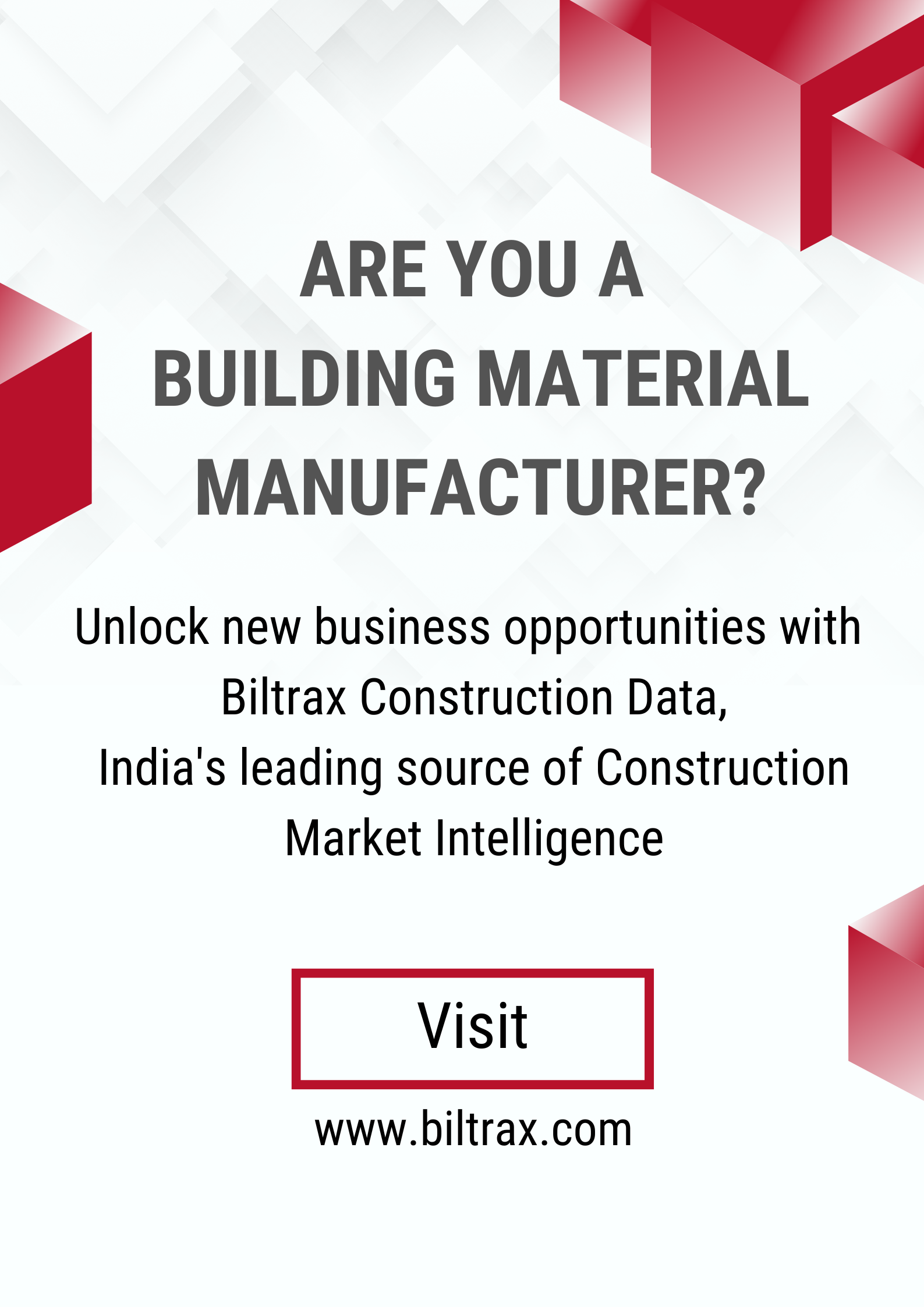 Biltrax Construction Data is India's leading construction market intelligence platform and is tracking 24000+ projects on their technology platform for their clients.
Get exclusive access to upcoming projects in India with actionable insights and gain a competitive advantage for your products in the Indian Construction Market.
Visit www.biltrax.com or email us at contact@biltrax.com to become a subscriber and generate leads.
Disclaimer: The information in this article is gathered using data from Biltrax Construction Data's proprietary platform. This article uses feature images that may not be representative of the project; they are merely for illustration purposes.