The project involves the construction of a cricket stadium at Ganjari village of Varanasi district, Uttar Pradesh.
Overview of the Project:
The Uttar Pradesh Cricket Association (UPCA) is constructing an International Cricket Stadium at Ganjari village in Varanasi, Uttar Pradesh. The UPCA, under the patronage of the Board of Control for Cricket in India (BCCI), is developing this stadium on a 25-acre plot of land. The stadium's construction cost is estimated at INR 330 Crore, and it will accommodate up to 30,000 spectators.
The UPCA will retain long-term lease ownership of the stadium. The stadium will include seven pitches, practice nets, lounges, a commentator's box, a media center, a swimming pool, a food court, and a large hostel. L&T Constructions serves as the general turnkey contractor for the project.
Recent Updates:
As of September 2023,
Larsen & Toubro (L&T) has finalized the design & drawings for the cricket stadium.
PM Modi will lay the foundation stone of the international stadium on 23rd September 2023.
Currently, soil investigation work is in progress on site.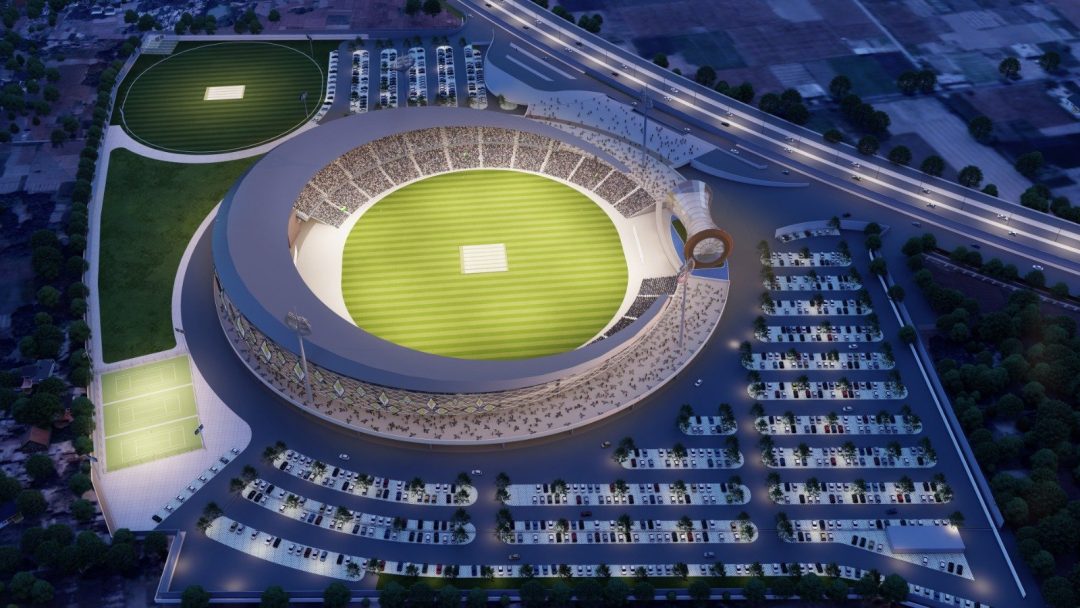 Project details:
Name of the Project
UPCA Cricket Stadium, Varanasi
Latest Status
Under-construction
Location
Varanasi, Uttar Pradesh
Land Area (Acres)
25 Acres
Construction Cost (INR-Crore)
330 INR-Crore
Description
The project involves the construction of:

30,000-Capacity facilities with outdoor seating and players' facilities
Media facilities
VIP Lounge
Corporate Boxes
Administration, Commentators, Match official facilities
Broadcast Areas
Camera Platforms
Outdoor Sports Fields
Outdoor Cricket Practice
Club House with Indoor sports facilities 
Swimming Pool
Public Gardens
Food Court 
Building use
Sports Infrastructure
Sector
Public
Construction start
2023
Project completion (Estimated timeline)
2026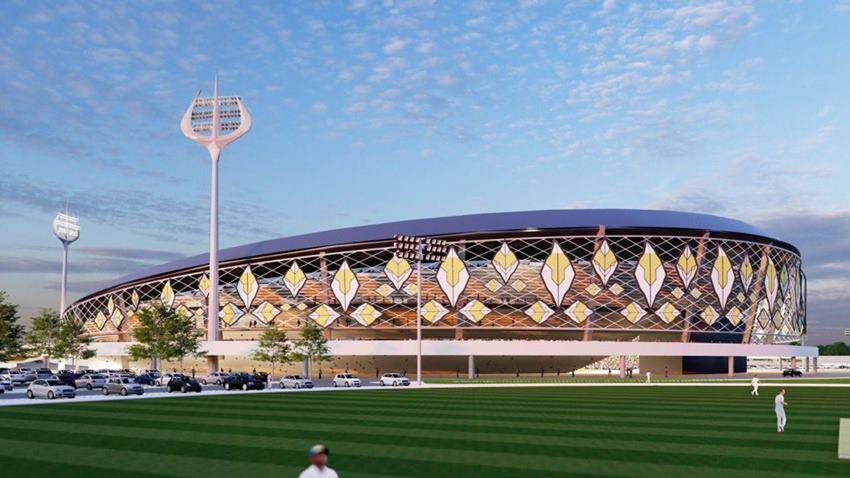 Design Inspiration
The architecture of the international cricket stadium will reflect the rich heritage of the holy city and its association with Lord Shiva. The stadium will feature a crescent-shaped dome, floodlights resembling tridents, seating inspired by ghat steps, and metallic designs on the facade shaped like Bilva Patra leaves.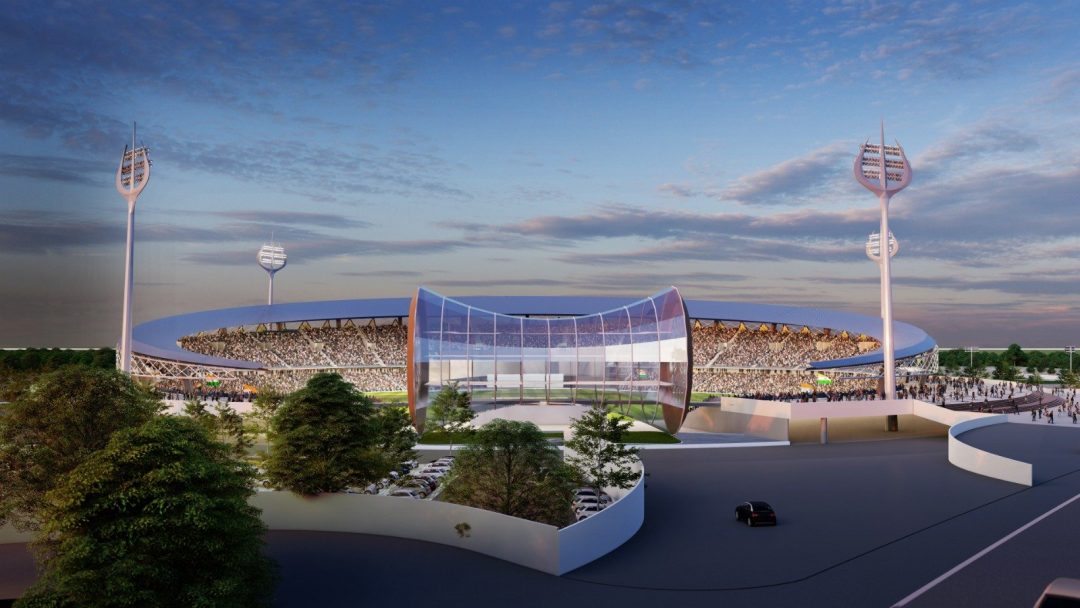 ABOUT
Uttar Pradesh Cricket Association (UPCA)
The Uttar Pradesh Cricket Association, previously known as the United Provinces Cricket Team, governs cricket activities in the Indian state of Uttar Pradesh and oversees the Uttar Pradesh cricket team. It is affiliated to the Board of Control for Cricket in India.
L&T Construction, a segment of the major Indian conglomerate Larsen & Toubro (L&T), operates globally and engages in technology, engineering, construction, manufacturing, and financial services. L&T caters to critical requirements in key sectors such as Hydrocarbon, Infrastructure, Power, Process Industries, and Defence for clients in more than 30 countries worldwide.
Also Read:
Upcoming Residential Project: Godrej Woodsville, Hinjewadi
Redevelopment of Darbhanga Medical College & Hospital at Laheriasarai, Darbhanga
NWR Redevelopment of Railway Station, Jaipur, Rajasthan
---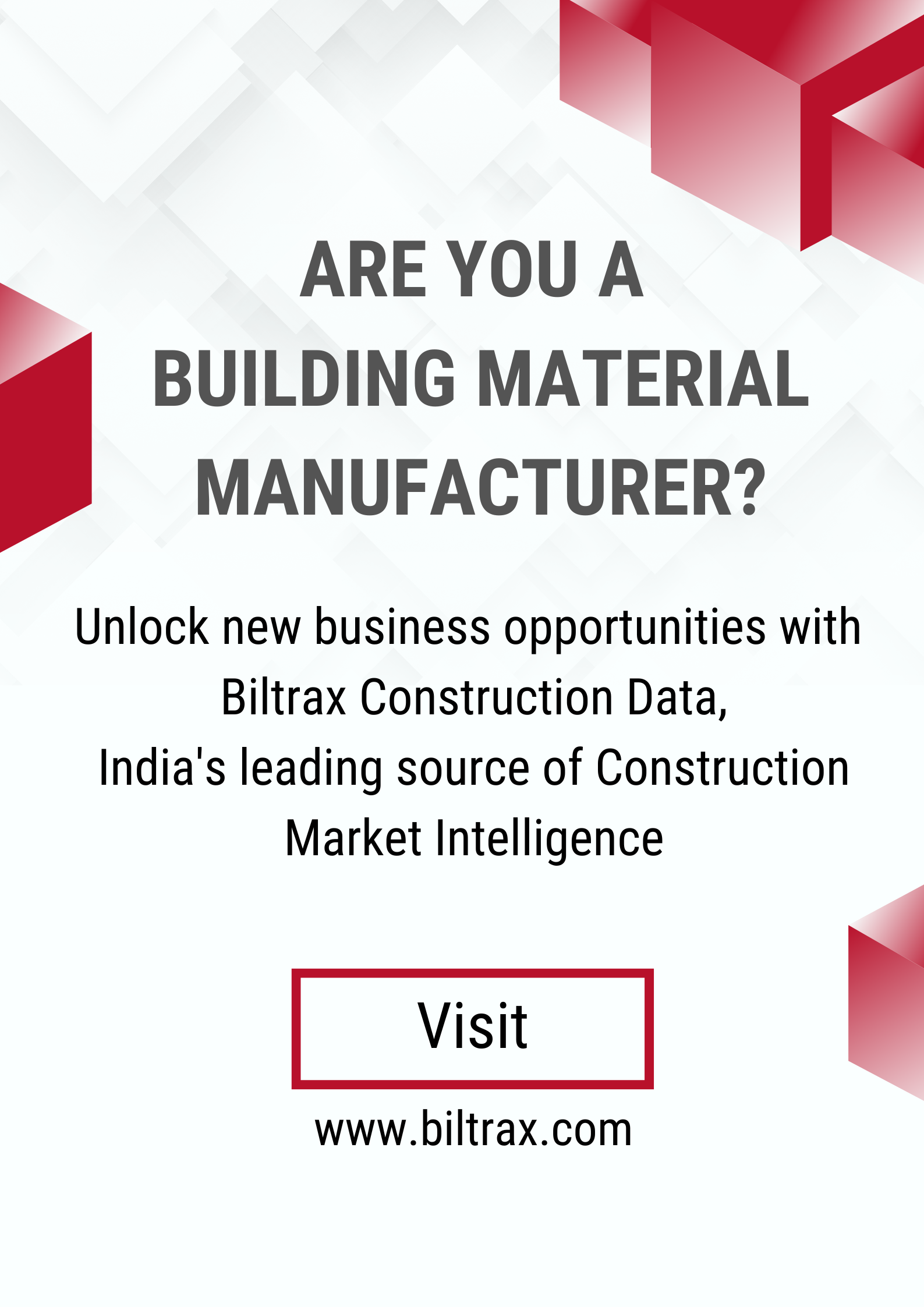 Biltrax Construction Data is India's leading construction market intelligence platform and is tracking 26,000+ projects on their technology platform for their clients.
Get exclusive access to upcoming projects in India with actionable insights and gain a competitive advantage for your products in the Indian Construction Market.
Visit www.biltrax.com or email us at contact@biltrax.com to become a subscriber and generate leads.
Disclaimer: The information in this article is gathered using data from Biltrax Construction Data's proprietary platform. This article uses feature images that may not be representative of the project; they are merely for illustration purposes.