The construction industry's newest frontier is Big Data. Everyone in business seems to be talking about Big Data these days. That comes as no surprise. It's one of the IT industry's fastest-growing categories.
The Big Data revolution is already here, and it is expected to usher in "Big Changes" in the way businesses and communities conduct their daily operations. Big Data analytics and its consequences affect every area of the economy, including health, education, finance, technology, and defence, to mention a few. These consequences, if properly explored, have the potential to result in far-reaching changes in decision-making, consumer experience, profitability, and society's general economic progress.
What exactly is big data?
Big data is a collection of organised, semistructured, and unstructured data that may be mined for information and utilised in machine learning, predictive modelling, and other advanced analytics initiatives. Big data processing and storage systems, as well as technologies that facilitate big data analytics, have become a standard component of data management infrastructures in enterprises. The three V's are frequently used to describe big data:
a significant amount of data in a variety of settings;
the large number of different data kinds that are often stored in big data systems; and
the rate at which a large amount of data is created, gathered, and processed.
What is the significance of big data?
Companies utilise big data in their systems to enhance operations, provide better customer service, generate targeted marketing campaigns, and take other activities that can raise revenue and profitability in the long run. Businesses who properly use it have a potential competitive edge over those that don't since they can make better informed and faster business choices.
Big data, for example, offers firms with important consumer insights that they can utilise to improve their marketing, advertising, and promotions in order to boost customer engagement and conversion rates. Consumer and corporate purchasers' developing preferences may be assessed using both historical and real-time data, allowing organisations to become more responsive to their desires and requirements.
Fleet Management
Unprecedented weather and road conditions are among fleet managers' most pressing concerns. Project managers and site supervisors can keep track of the status of items in transit, making it easier for them to plan and organise on-site activities. IoT devices can pinpoint the exact location of cars and their speed. With precise speed and position data, delays may be avoided, and any schedule changes can be conveyed to customers via IoT data. IoT fleet management systems may also help with transit route optimization and vehicle maintenance.
Project Management
Any project manager's budget is critical in the construction sector, and finishing a project on time and on budget is a vital performance indicator for project managers and construction organisations alike. The usage of IoT in construction can help contractors make the most of the resources at their disposal. IoT devices can help save costs by employing site monitoring techniques to track cars, equipment, and material usage, allowing the project to stay on budget. IoT allows for real-time reporting, which lowers transmission costs. This allows construction companies to provide better and faster services while also decreasing project managers' effort. It also aids in the speedier completion of the job.
Monitoring And Tracking Construction Kits And Machines
When it comes to the construction sector, there is such a vast and diverse range of information that it appears nearly impossible for any technology to grasp. However, Big Data Solutions in the construction business have proven their worth by doing the seemingly impossible. With these, it appears that tracing and tracking all of the geographically dispersed assets, as well as planning their movement, is now achievable. Because the time lag in looking for information is greatly reduced, this is a sure-fire technique to get tasks started on schedule.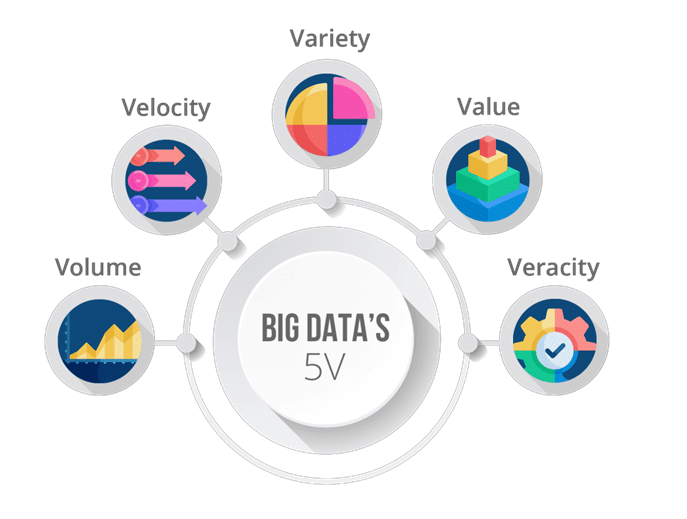 Database of Stakeholders in Depth
The availability of a comprehensive stakeholder database reduces risks.Though construction projects are not as numerous as other industries, they do include a big number of stakeholders such as contractors, engineers, architects, designers, consumers, employees, and others. Big Data can help maintain a database of all of these stakeholders, as well as their historical performance and qualities, which will undoubtedly aid in the selection of the most appropriate one, reducing project risk.
Possibility Of Accurate Predictions Before Hand
Because there is so much historical data accessible, it is feasible to simulate the potential issues and hurdles in advance, ensuring a faultless project execution when it comes to real implementation. It may also assist in the prefabrication of large building modules using technology to speed up the onsite construction process.
Route optimization improves the efficiency of machine and other equipment delivery
Big data, when combined with GPS vehicle-based data, is a sure bet for suggesting the best route for vehicles transporting machines and other equipment, resulting in lower fuel costs and better efficiency in terms of timely delivery and project completion.
Analytical Reports for Effective Project Management
Construction managers may now easily obtain a perspective of the quality standards being followed throughout the project, as well as safety measures and appropriate equipment requirements. With early detection of potential faults, risk reduction becomes a simple process. Furthermore, the vast number of meteorological reports that would be created would provide an early warning of probable weather conditions that might disrupt project execution, saving time, money, and effort.
The construction sector has now adapted to Big Data Services and is maximising its potential as a result of increased awareness. Day by day, this dependable technology is being used more and more, resulting in on-time project completion and greater revenues.
Conclusion
In terms of utility and resilience, Big Data is still in its infancy. It will become even more extensively embraced by construction companies looking for a competitive advantage as it grows and evolves. Big Data is clearly a game-changer that construction owners and managers can use to ensure their long-term survival. Those companies who refuse to use Big Data may be jeopardising their businesses. Those that go into this new territory will set themselves apart from the competitors and carve out a position for themselves as market leaders.
Sources:
Disclaimer: The information contained herein have been compiled or arrived at, based upon information obtained in good faith from sources believed to be reliable. The opinions expressed within the content are solely the author's and can be subject to change. The image featured in this article is only for illustration purposes. If you wish the article to be removed or edited, please send an email to editor@biltrax.com